25 Worst Gadget Flops of All Time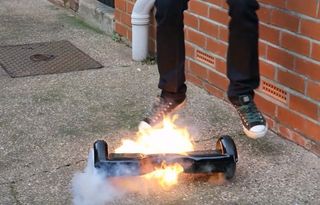 Truly Epic Fails
There are gadgets that change everything (the iPhone, Amazon Echo, Bose's noise-canceling headphones), and then there are devices that are so spectacularly bad that they should be immortalized in their own way. The last few decades have seen all kinds of flops, from a not-so-world-changing scooter to a phone that literally went up in flames.
To make our list of all-time gadget flops, the product had to do more than fail to execute. It had to have a decent amount of hype behind it — enough to help make that crash and burn all the more memorable. Here are our top 25 worst gadget flops of all time.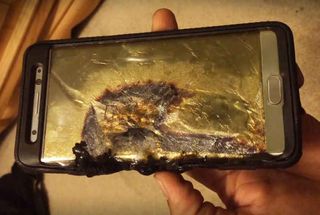 Samsung Galaxy Note 7 (2016)
Talk about a disaster. After getting rave reviews in August 2016 for its improved S Pen, great camera and sleek water-resistant design, the Note 7 literally exploded or caught fire for dozens of owners. Samsung was forced to issue a worldwide recall that affected 2.5 million devices. But that's not why this is a world-class flop. Several of the supposedly safe replacement Note 7s also caught fire or smoked, causing the evacuation of a Southwest Airlines flight and smoke inhalation for another victim. Samsung halted sales on Oct. 10 and said the phone would be permanently discontinued the next day.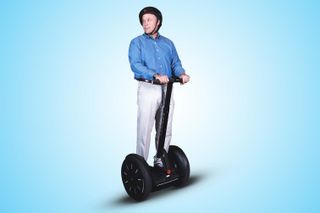 Segway (2001)
Other than the original iPhone, very few gadgets in history were hyped this much before launch. Dean Kamen's Project Ginger had all sorts of praise heaped upon it by those who previewed the new-age scooter. Here's what Steve Jobs reportedly said about the Segway in a book proposal: "If enough people see the machine you won't have to convince them to architect cities around it. It'll just happen." Oops.
Priced at a staggering $5,000, the Segway didn't even come close to living up to its expectations. Sure, it was nifty that the Segway was self-balancing, but that wasn't nearly enough to overcome the sticker shock or the sheer geek factor of this vehicle. The final insult came when President Bush fell off a Segway in 2004. Today, you'll see these scooters ridden by some police officers and postal workers, but that's pretty much it.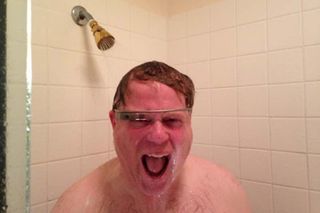 Google Glass (2013-14)
I'm not sure of the exact moment when Google's overly hyped wearable jumped the shark, but it was somewhere between the term "Glasshole" being coined and Robert Scoble posting a photo of himself wearing the device in the shower. Google's device was definitely ahead of its time: It let you take photos, get directions and more, using your voice and a tiny head-mounted display. But this overpriced $1,500 gadget offered terrible battery life, and its interface was confusing. Most damning, society just didn't like the idea of nerd hordes roaming around invading everyone else's privacy, with bars, restaurants and all sorts of other places banning the device before it even went on sale to the public.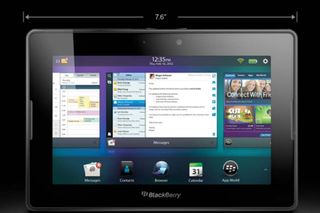 BlackBerry PlayBook (2011)
The PlayBook will be remembered as one of the nails in the BlackBerry's coffin. The company that was then called Research in Motion was so busy boasting that its 7-inch tablet could play high-def videos via its HDMI port, that it forgot to include native email and calendar apps. That's right, the PlayBook didn't let you view your messages or appointments unless you had a BlackBerry phone connected to the slate via Bluetooth. Amazingly, RIM called this glaring weakness a security feature. Less than 9 months later, co-CEOs Mike Lazaridis and Jim Balsillie stepped down from their posts.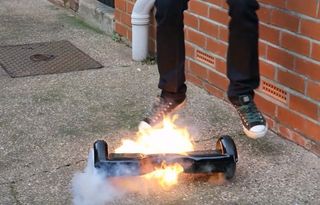 Hoverboards (2015)
Talk about a hot trend. Hoverboards, which were really just glorified two-wheel scooters, were all the rage in 2015 for about six months. Then videos started popping up all over the web of these devices catching on fire, some while charging and some while being ridden. Amazon cracked down on certain brands, and then the Consumer Product Safety Commission declared hoverboards unsafe in February 2016. Add in the fact that hoverboard injuries were becoming a meme due to our collective lack of coordination, and this category was totally doomed.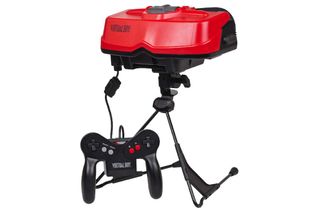 Nintendo Virtual Boy (1995)
No, it wasn't a virtual-reality headset. It wasn't even a wearable headset. Promising to "immerse players in their own private universe," the $179 Virtual Boy was an awkward tabletop monstrosity with a weird, all-red display that was priced considerably higher than the Game Boy. It also didn't help that Nintendo included a warning to users to take a break every 15 minutes to rest their eyes. Despite bold predictions of 3 million in sales, Nintendo reportedly sold just 770,000 units before the company pulled the plug on the product. Those with morbid curiosities should definitely check out Fast Company's exhaustive analysis on the many ways in which the Virtual Boy was a bona fide disaster.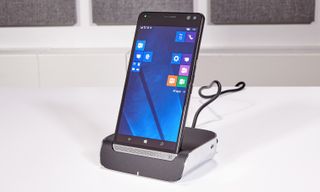 Windows 10 Mobile/Windows Phone (2007-2017)
It went by different names over the years, including Windows Mobile and Windows Phone. Then it became Windows 10 Mobile. But whatever you call it, Windows Phones never really took off. The first death blow was the arrival of the iPhone in 2007, which then Microsoft CEO Steve Ballmer dismissed as overpriced. Apple's innovative touchscreen and multitouch gestures suddenly made QWERTY keyboards phones like the Motorola Q seem dated.
The Windows Phone platform enjoyed modest success later with Nokia's high-powered Lumia camera phones in 2013, but Microsoft squandered any opportunity to build on that momentum after purchasing Nokia's phone business for $7.2 billion later that year.
After struggling to get app developers and shoppers to care about Microsoft's unique tile interface and half-hearted Xbox integration, Microsoft operating system group vice preseident Joe Belfiore finally made it official that the company was pulling the plug on its platform in October of 2017. That also killed any hopes of seeing a Surface Phone hit the market.
MORE: Best Smartphones - Here Are the 10 Best Phones Available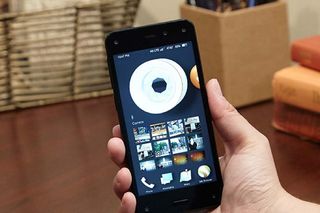 Amazon Fire Phone (2014)
Amazon makes decent tablets, so why not shrink down the experience to make phones? Because no one wanted a gimmicky 3D display, a needlessly heavy design and a fraction of the apps available on other Android phones. Plus, the voice assistant was a dunce compared to today's Alexa. The Fire phone did have an innovative Firefly feature that recognized products, images and audio, but that wasn't enough to save this handset from the scrap heap.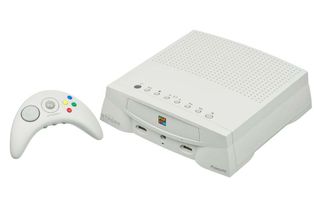 Apple/Bandai Pippin (1995)
Did you know that Apple even made a video game console? It kind of did, but it didn't bring this flop to market on its own. Licensed by Bandai, Pippin tried to be a game machine, educational tool and web-browsing device in one, but it fell flat on its face when it hit the U.S. market in 1996. Based on the Apple Macintosh platform, the Bandai Pippin Atmark sold for a relatively astronomical $599, and it's estimated that only 42,000 to 100,000 units were sold.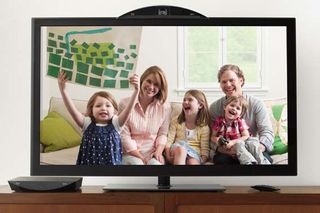 Cisco Umi (2010)
Before Cisco's consumer division completely imploded, the company staged an elaborate press event in San Francisco to show off the Umi, a device that enabled families to video chat in HD right from their living rooms. There was just one problem. No one wanted to pay a whopping $600 for a one-trick-pony set-top box, never mind the dumb $25 monthly fee. With free services like Skype and FaceTime already available for our phones, tablets and laptops, Umi was destined for the gadget scrap heap.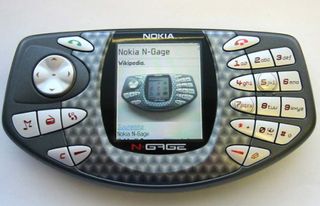 Nokia N-Gage (2003)
Once upon a time Nokia believed it could compete in the handheld gaming market, and that delusion manifested itself in the form of the N-Gage. This combination phone and mobile console was so awkward it was funny — assuming you didn't fork over $299 to get one. For starters, the N-Gage forced users to hold it up their heads sideways to talk, which make people look like they were holding a taco up to their ears. Gamers also needed to remove the back cover and battery to swap games. Nokia would release a mobile mea culpa sequel in the N-Gage 2, but it was too little, too late.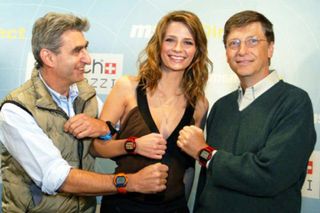 MSN Direct Smart Watches (2004)
Literally and figuratively, MSN Direct Smart Watches were ahead of their time. Made by the likes of Fossil and Swatch, these bulky wrist-worn monstrosities fetched stock quotes, news, sports and weather via FM radio waves for $9.99 per month. Unfortunately for Microsoft and its partners, smartphones already did the above and much more. The hardware would fade from the market by 2008.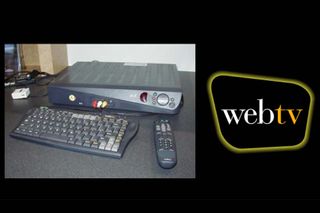 WebTV (1996)
This buzzed-about startup promised to make it easy check your email and get online from the sofa at a time when broadband wasn't yet mainstream. WebTV had everything you needed, including a telephone modem and a wireless keyboard, but there simply wasn't enough demand and enough to do on the web yet, especially for $20 per month. Microsoft purchased WebTV for $425 million in 1997 and tried to give it another go as MSN TV, but this thin client would never catch on.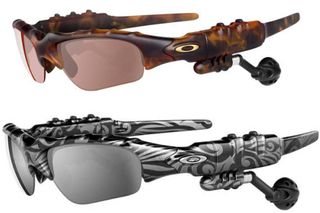 Oakley Thump Sunglasses (2007)
Before there was Google Glass there was Oakley's Thump sunglasses, which combined shades with an MP3 player. Too bad the glasses were ugly and the audio controls were difficult to use. Plus, users were stuck with a measly 256MB of flash memory at a sky-high price of $495. Shockingly, a celebrity endorsement from Dog the Bounty Hunter failed to move the needle.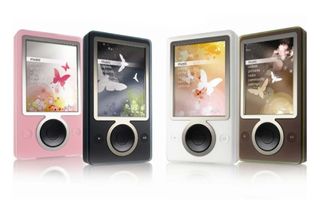 Microsoft Zune (2006)
Hoping to make a dent in the iPod's mammoth market share, the original Zune got some people so excited that one man decided to have the Zune logo tattooed on his arm. Too bad he didn't have anyone to share his music with. The Zune-to-Zune sharing feature (which worked over Wi-Fi) fell flat because you could only play tracks you acquired three times within three days. You also had to be near the other unfortunate Zune owner. A lack of a video store at launch further hurt the Zune's cause. A more polished design in the Zune HD and a half-baked gaming strategy couldn't save this franchise, but elements of its slick UI live on in Windows Phone — as long as that effort survives, anyway.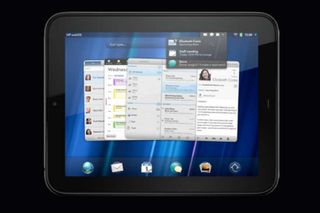 HP TouchPad (2011)
It's hard to believe now, but the HP TouchPad was one of the most eagerly awaited tablets back in July of 2011, promising to breathe new life into webOS' multitasking-friendly interface. Some of the software elements were indeed slick, such as Stacks for organizing related tasks and the polished notification system. Ultimately, though, sluggish and buggy performance and a dearth of apps doomed this slate. After less than three months on sale, HP pulled the plug on the TouchPad and all webOS hardware. So much for "doubling down" on the platform it purchased from Palm.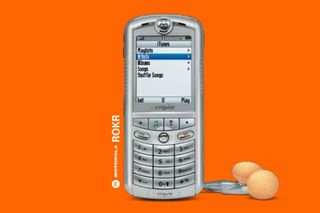 Motorola Rokr E1 (2005)
Before Apple dove into the smartphone market, it dipped a toe in the water by partnering with Motorola for the Rokr E1 ($249), dubbed the first "iTunes phone." The Rokr wasn't even a one-hit wonder. Thanks to its lame 100-song capacity and its inability to download tracks over the web, consumers immediately tuned out this handset. No one wanted a gimped companion device for their iPod that could make calls; they wanted an all in one device. And Apple would give it to them two years later.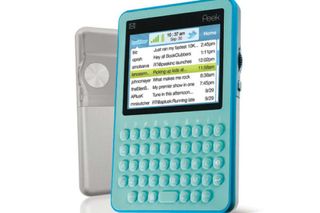 Twitter Peek (2009)
Not all single-purpose devices are bad, but this was the worst. The Twitter Peek allowed Twitter fans to check their feed and post updates using a built-in keyboard. While cute, the device showed only 20-character previews of your Tweets, forcing you to click to see more. And the built-in browser was buggy. It didn't matter that you had a choice of payment plans (free service if you paid $199 up front or $7.99 monthly if you spent $99). There were plenty of free apps for cheaper smartphones that did the same thing. Perhaps the Fail Whale should have been printed on the box.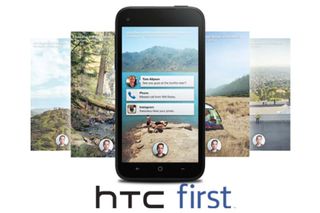 HTC First (2013)
Too soon? Nah. Sometimes it doesn't help to be first, especially when you're releasing a device for which there's a free app that does nearly all the same stuff. The HTC First for AT&T comes preloaded with Facebook Home, which puts your friends' updates right on the home screen and makes it easy to jump in and out of texting sessions with creepy floating Chat Heads. Although HTC's device offered a more robust notification system than the free app, that wasn't compelling enough for smartphone shoppers. AT&T cut the price from $99 to 99 cents in less than a month.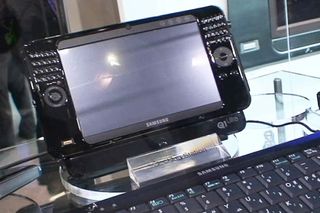 Samsung Q1 (2006)
Known as a part of the buzzed-about Project Origami before it hit the market, The Samsung Q1 Ultra-Mobile PC weighed 1.7 pounds and ran full Windows on a 7-inch (800 x 480) touch screen. Price? $1,099. That's too much for a device whose software wasn't touch friendly and whose battery lasted a sad 3 hours on a charge. Today, Samsung is one of the top tablet makers (in a shrinking market), but the Q1 should get none of the credit.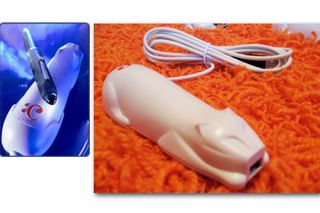 CueCat Barcode Reader (1999)
Step 1: Take a gadget to scan a barcode in a magazine. Step 2: Connect the USB device to your PC to direct you to a website. Step 3: Wonder why you didn't just type the URL in your browser. The likes of Wired and Forbes supported this wacky idea for a while, and many subscribers received the device for free to encourage usage. But that wasn't enough to prevent the CueCat from being put to sleep.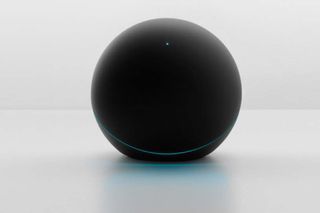 Google Nexus Q (2012)
Google has had decidedly mixed results with hardware, but the Nexus Q was an unmitigated disaster. Despite its Death Star-chic design, this gadget was an overpriced $299 orb that attempted to make media consumption more social. You and your friends could create a queue of tracks and/or YouTube clips and stream them from your phone or tablet. Inexplicably, though, the Nexus Q couldn't access anything other than Google's content, making the Roku look like the deal of the century.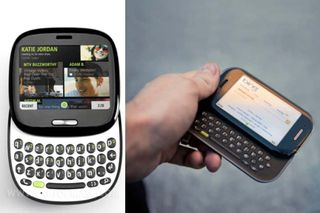 Microsoft Kin One and Kin Two (2010)
During the launch for Microsoft's Kin devices, the company told us that its new quasi-smartphones for hipsters were three years in the making. So how did the company forget to include apps? Or games? It also didn't help that Verizon Wireless forced its pricey smartphone data plan on customers to cover the cost of all those photo and video uploads. Mercifully, Microsoft killed these awful products after six short weeks on the market.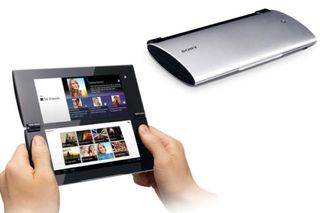 Sony Tablet P (2012)
Sometimes two isn't better than one. Exhibit A is the Sony Tablet P, which sported dual 5.5-inch displays that you could use either laid flat or clamshell style. While small enough for a jacket pocket, the P was way too big for your jeans, and it cost a fairly steep $549 (or $399 with a two-year contract). And even though some of the apps stretched across both screens, you couldn't run two separate apps simultaneously, like today's Galaxy S4. Worst of all, the P was instantly dated because it didn't support AT&T's LTE network. It was HSPA only. Why bother?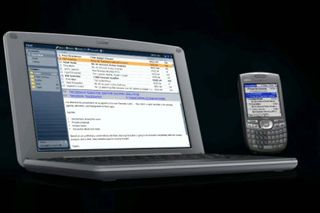 Palm Foleo (2007)
Other than a few review units for the press, the Linux-powered Palm Foleo never saw the light of day — and that's a good thing. This 10.1-inch not-quite-a-netbook was designed as a companion device for Treo users, syncing data via Bluetooth but offering a Wi-Fi connection. The idea was to give buyers a bigger canvas to view email, edit documents and surf the web with the Opera web browser. A $499 price tag and an executive decision to revive Palm's then aging mobile platform would relegate the Foleo to collector's-item status.