Computex Day 2: What You Missed

Laptops, Laptops, Laptops
Yesterday in Taipei, Taiwan, our editors saw a lot of laptops. We saw systems from Dell, Gigabyte and Asus. Plus there's news from Intel about the next generation of CPUs. Find out what you missed during Computex during day 2.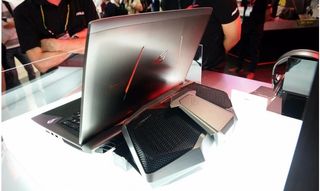 Asus ROG RX800
The Asus ROG RX800 costs $6,000 for a reason. This laptop combines two desktop-level GPUs (Nvidia GTX 1080s) into its body that sports a 4K 18.4-inch display. It also sports Nvidia's G-Sync technology. But, the best part might be the mechanical keyboard.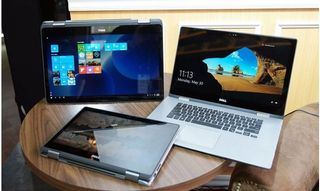 Dell's 17-inch 2-in-1
Dell took the wraps off the first 17-inch 2-in-1 laptop. The Dell Inspiron 17 7000 is a behemoth, but it features an Intel sixth-gen Core i CPU and an Nvidia GPU, in addition to the touch screen. Plus, it's got an infrared camera with Windows Hello integration.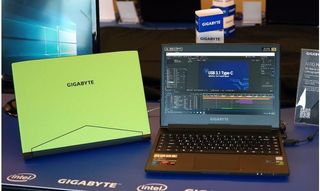 Gigabyte Aero 14
Starting at $1,499, the Gigabyte Aero 14 combines a sixth generation Intel Core i7 CPU with Nvidia GTX 970M GPU. It sports a 14-inch, 2560 x 1440-pixel matte display that's super colorful. You can opt for up to two PCIe SSDs, and it is all packed in a sleek 4.16-pound and 0.78-inch thick frame.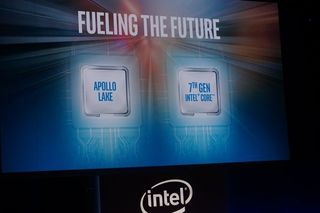 Intel 7th Generation Core CPUs
Intel may have just unveiled the sixth-generation of its Core CPUs last fall, but it's almost ready with the next iteration. The new Apollo Lake versions will support IR cameras, Thunderbolt 3 and a range of other new features. Asus may be the first to release a laptop with it built in.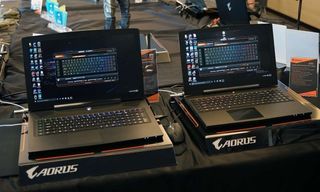 Aorus X Series
Gigabyte showed off new versions of its Aorus X7 Pro and X5 gaming laptops, complete with customizable RGB keyboards, more-responsive displays, next-generation Nvidia graphics chips and better air-in-take. The color backlighting on the keys cam be set to one of 16 million shades.