Best Costumes of PAX East 2014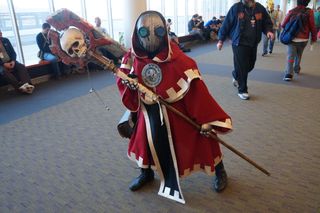 Cosplaying at PAX East
Cosplayers, or people who dress up as their favorite characters, make up a large chunk of any pop culture convention's population. Wherever people gather to celebrate movies, video games, anime or comic books, these dedicated fans won't be far behind, and PAX East 2014 was no exception. These industrious costumers cover a wide swath of characters from video games, movies and comic books. This year, PAX East played host to intergalactic adventurers, pirate captains, legendary martial artists and more.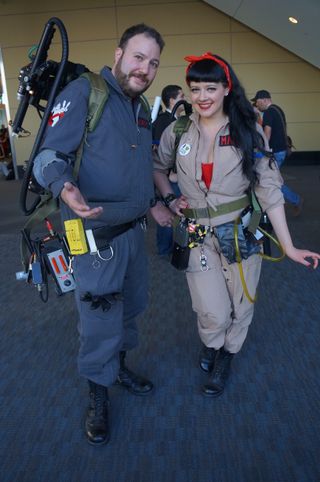 Ghostbusters (Ghostbusters)
If there's something strange in your neighborhood, you can always call these two paranormal investigators.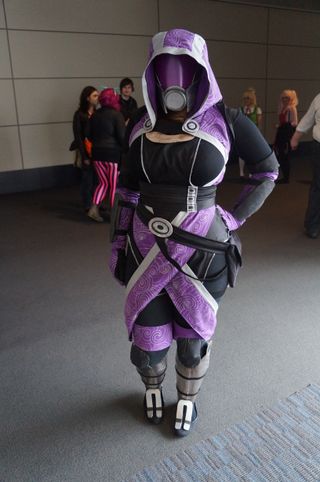 Tali (Mass Effect)
After defeating the Reapers, Tali has a lot more time on her hands to attend conventions.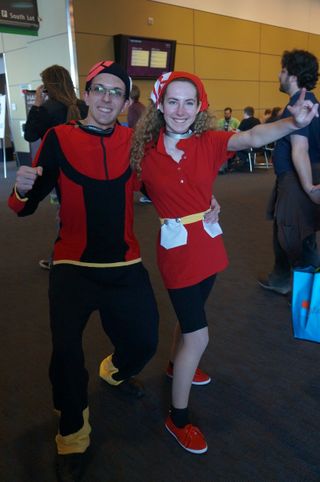 Pokémon Trainer and May (Pokémon)
PAX East 2014 was a surprisingly good place to hunt for rare Pokémon.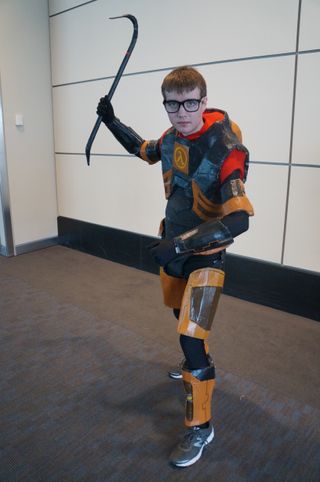 Gordon Freeman (Half-Life)
With his trusty crowbar in hand, Freeman is arguably the world's most dangerous theoretical physicist.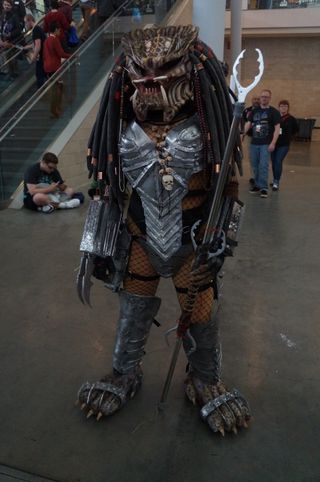 Predator (Predator)
This Predator mostly kept to herself, since no one at the convention wielded a weapon against her.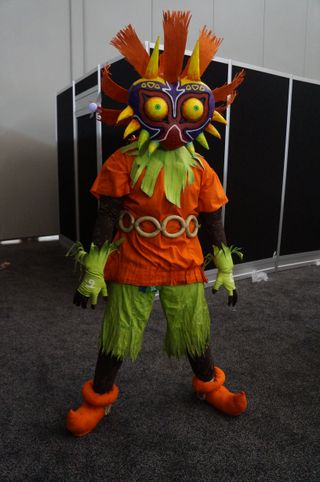 Majora (The Legend of Zelda)
Majora and his signature mask showed up, no doubt to cause trouble for the many Link cosplayers.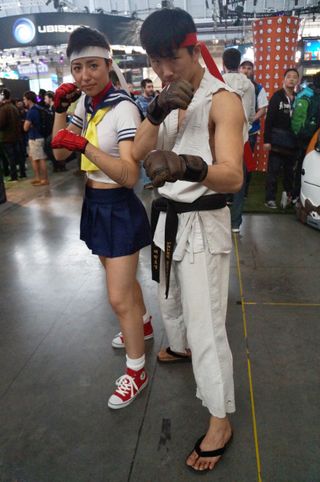 Sakura and Ryu (Street Fighter)
While there was no fighting allowed at PAX East 2014, these two at least had showy uniforms.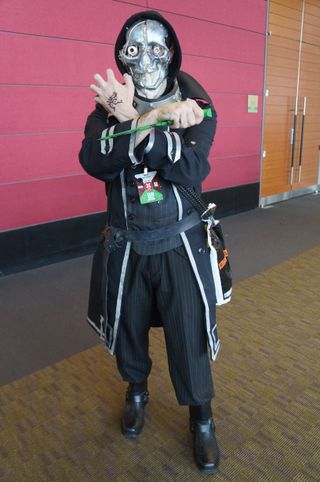 Corvo (Dishonored)
When not avenging the death of his Empress, Corvo likes to attend gaming conventions. Who knew?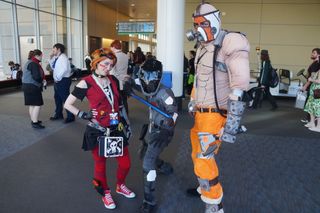 Pandora Denizens (Borderlands)
Surviving a harsh desert planet is no problem when you look as stylish as these three.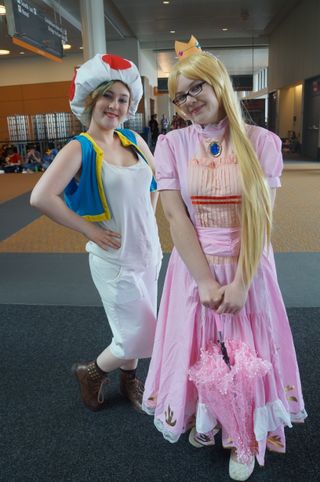 Toad and Princess Peach (Super Mario Bros.)
With Mario and Luigi off elsewhere, Toad and Princess Peach take a rare moment to spend some time together.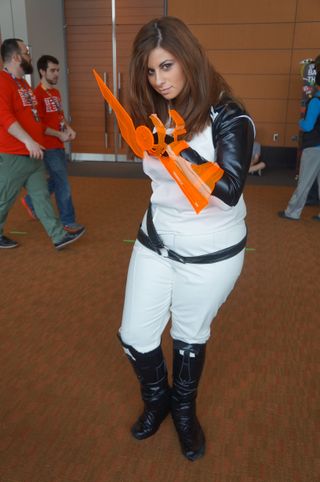 Miranda (Mass Effect)
The only thing deadlier than Miranda Lawson's omni-tool is her mind.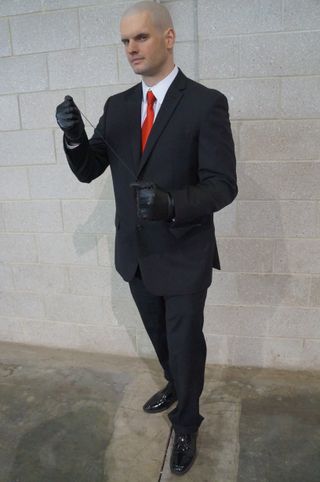 Agent 47 (Hitman)
Agent 47 did most of his work behind the scenes to keep dangerous criminals out of the Boston Convention Center.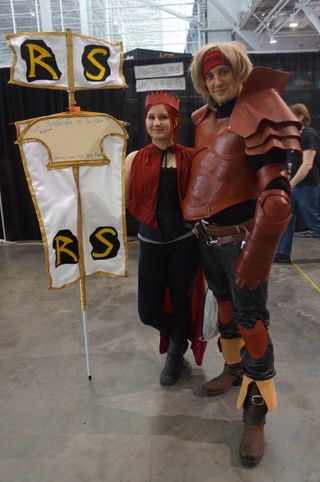 Adventurer and Lloyd (RuneScape, The Legend of Dragoon)
These two warriors teamed up for a little cross-series adventure.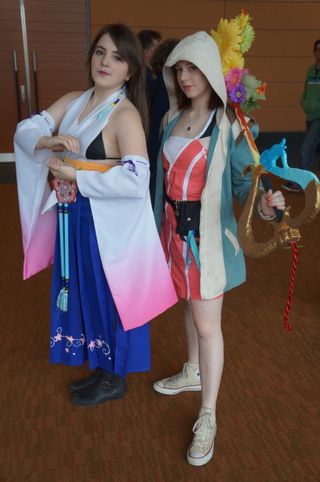 Yuna and Kairi (Final Fantasy X, Kingdom Hearts)
Yuna and Kairi don't have much to do except bide their time until the release of "Kingdom Hearts 3."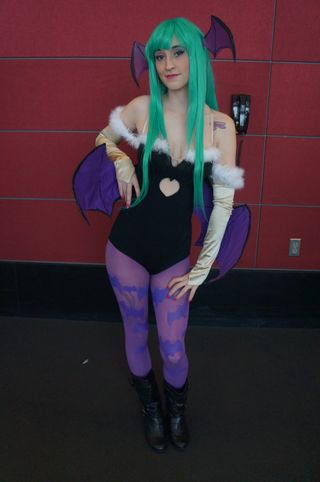 Morrigan (Darkstalkers)
In "Darkstalkers," Morrigan is an evil succubus, but she seemed pretty nice to us.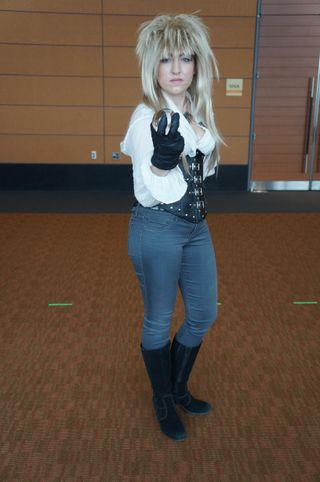 Jareth (Labyrinth)
If you grew up during the '80s, it's hard to forget David Bowie's turn as Jareth, the Goblin King.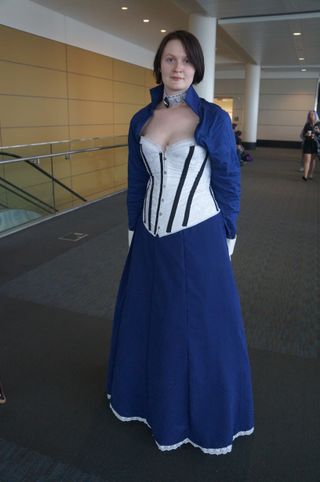 Elizabeth (BioShock Infinite)
Elizabeth Comstock can open tears to new realities, which explains how she wound up in modern-day Boston.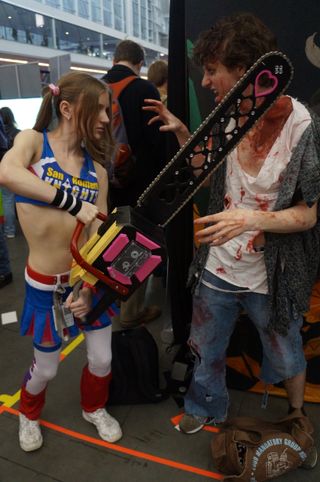 Juliet and Zombie (Lollipop Chainsaw)
Even at PAX East 2014, Juliet Starling couldn't quite evade the murderous zombie hordes.