In Pictures: Apple's WWDC Offerings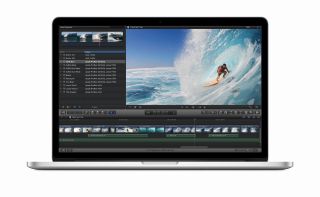 MacBook Pro with Retina Display (15-inch)
The new 15-inch MacBook Pro weighs 4.46 lbs and is .71-inches thick. The Retina Display's resolution is 2880x1800 pixels (four times more pixels than the previous generation MacBook pro). Pricing starts at $2,200.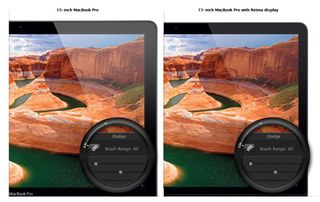 MacBook Pro Retina Display (Screen)
Apple says the Retina Display on the MacBook Pro 15-inch has a 178 degree viewing angle, 29% higher contrast than the previous model, and 75% less reflection in the screen than the previous model. Built in applications like iTunes, iPhone, and iMovie have been improved to take advantage of the new display.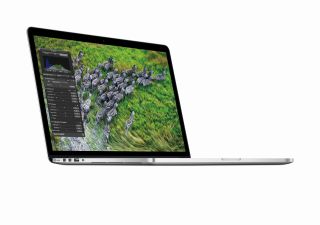 MacBook Pro Retina Display Angle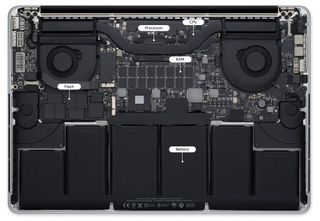 MacBook Pro with Retina Display, Bottom
The Retina Display version of the 15-inch MacBook Pro comes with the third-generation Intel Core i7 quad-core processor, Nvidia GeForce FT 650M discreet graphics, up to 16GB of 1600MHz RAM, and up to 768GB of flash storage.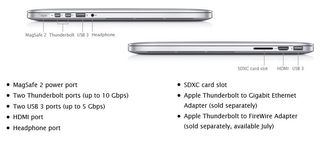 MacBook Pro Ports
Note the two Thunderbolt ports...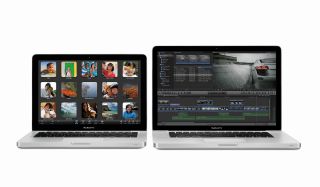 MacBook Pro 13 vs 15 (not Retina)
The 13-inch model has a 1280 x 800 display (starting at $1,500) and a dual-core Core i5 or Core i7 processor; the 15-inch model has a 1440 x 900 display (starting at $1800) and a Core i7 quad-core processor.
.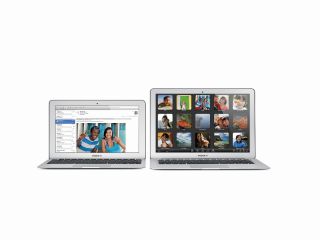 MacBook Air 11 & 13
The 11-inch MacBook Air starts at $1000; the 13-inch MacBook Air starts at $1,100. They both come with either the dual-core Core i5 or a Core i7 processor.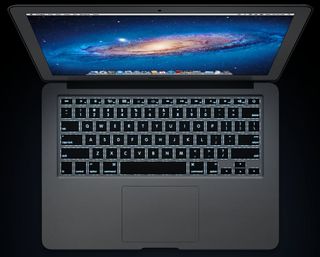 MacBook Air Backlit

MacBook Air Closed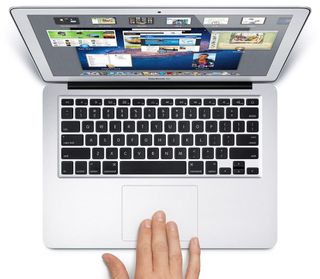 MacBook Air Top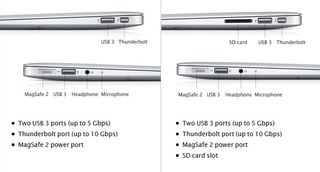 MacBook Air Ports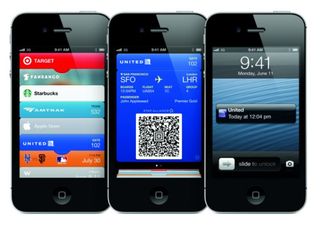 iOS 6
Most notable among the changes to iOS? A new built-in Maps application that Apple built itself, without relying on Google. It offers turn by turn directions, 3D views, and real-time traffic data. There's now lots of Facebook integration throughout the iPhone, as well as a new app called Passbook (it gathers up all your tickets, boarding passes, and other ID-card type membership passes). iOS 6 is available to developers now, and for download to consumers this Fall.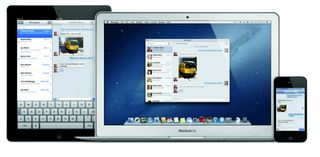 OS X Mountain Lion
Apple shared initial details about its update to the desktop OS. A lot of it sounds a lot like iOS to us: more Facebook integration, more iCloud sharing and storage, voice dictation (makes us think of Siri), and more. It will be available in July from the Mac App store, for $20.