25 Apple-Themed Product Designs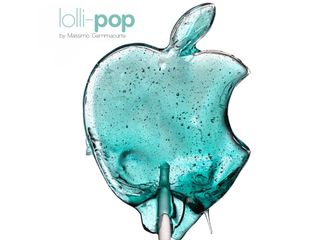 Apple Lolli-pop by Massimo Gammacurta
Lolli-pop is a conceptual project by hip and trendy Italian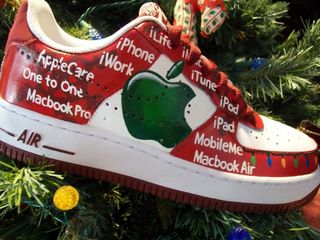 Nike's "The Apples" by Jessie Kavana
Jessie Kavana is a young painter based in New York who for several years has specialized in customizing clothes, particularly sneakers. Amongst her collection, which has all been painted by hand, you'll find "The Apples" – sneakers based on a pair of Nike Air Force 1 Lows, which were created for Apple employees who wanted to celebrate Christmas in a truly unique way.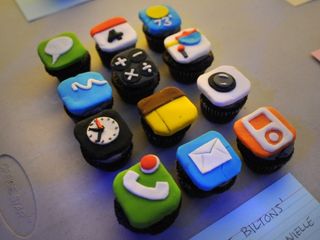 iPhone Cupcake Apps
Danielle Bilton is an American artist who studied art at the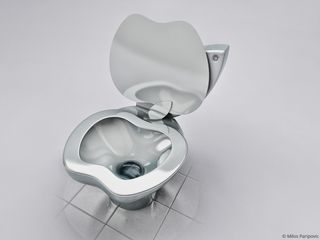 iPoo Toilets
Apple superfans can now satisfy their passion for all things "i" while also heeding the call of nature. That was probably the goal of Serbian 3D artist and designer Milos Paripovic in creating these toilets, obviously named the "iPoo."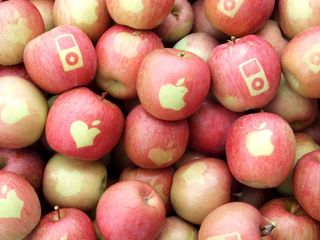 Apple on Apple
Created by an inventive Japanese farmer, these Fuji apples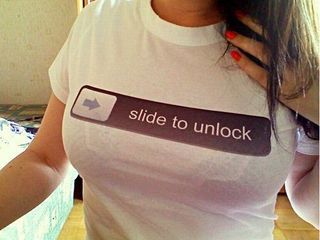 "Slide To Unlock" T-Shirt
What finger motion is performed, sometimes dozens of times per day, by millions of people all over the world? Without counting hitchhikers, it's definitely the left to right movement of a finger or thumb that unlocks your iPhone. It was only a matter of time, therefore, before someone dreamed up a "Slide To Unlock" t-shirt. You can get your own here.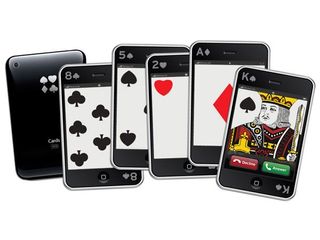 iPhone Playing Cards
These playing cards, dedicated to the iPhone, by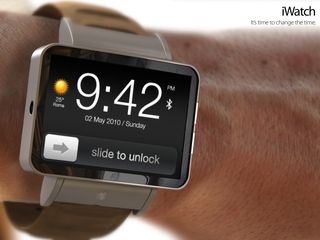 iWatch from ADR Studio
We're really hoping that this one comes onto the market one day… The iWatch – only in conceptual stages at this point - is being designed by Antonio De Rosa, the founder of Italian design studio ADR Studio (which has also provided the foundations of a hypothetical iPhone JS). This dream watch for fans of Apple products is encased in aluminum, has 16 G of memory, an RSS drive, a weather forecasting Widget, as well as Wifi and Bluetooth, which would let you connect it to your iPhone.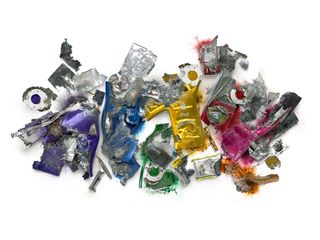 Deconstructed iPods
Sensitive Apple fans beware! Michael Tompert, a German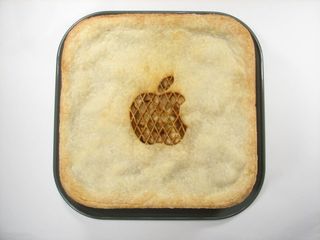 Apple Apple Pie
This tasty looking apple pie, branded with an Apple logo that was carved by a laser (see the report photo here), is the fruit of research and work by Evil Mad Scientist Laboratories - the "Research and Development" branch of Evil Mad Science, a small family business from California that specializes in the manufacturing and sale of electronic components.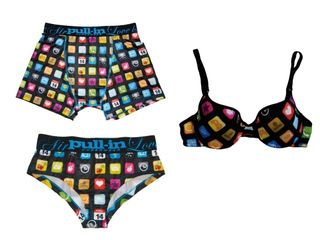 iKone Underwear
If you have a passion for all things iPhone, you undoubtedly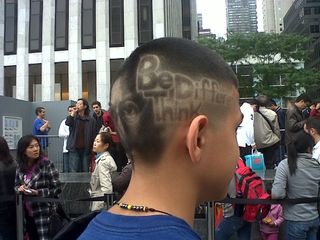 A Steve Jobs Haircut Homage
A member of Copilot Live photographed this stunning haircut with Steve Jobs' face and famous slogan, "Think Different", in front of the Apple Store on 5th Avenue in New York on the day that the iPhone 4S was launched.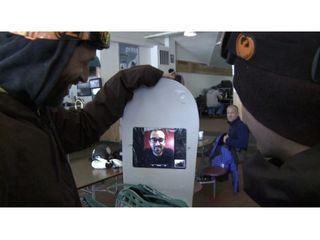 iPad Snowboard
In honor of Steve Jobs, members of Californian team Signal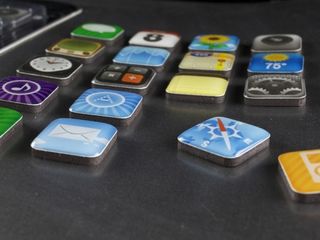 iPhone App Magnets
iPhone apps seem to have found their niche,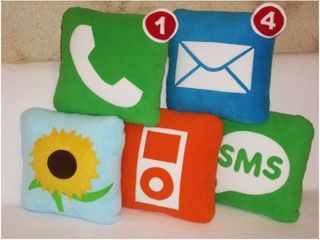 iPhone Icon Cushions
Staying in the same vein with the ever-popular iPhone Apps, we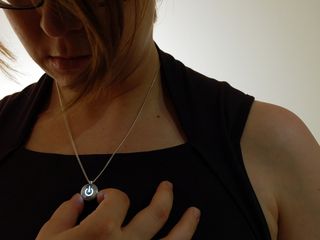 iNecklace v 1.0
"Ideal for the beach or to wear with Prada," the iNecklace v 1.0 pendant is designed around an aluminum power button from a Power Mac G5. Manufactured by Adafruit Industries, a New York based company that specializes in selling various electronic open-source materials, this pendent has a flashing LED light , and is aimed at "women who wish to celebrate art, science, engineering, and design". Or, in a word, lady-geeks.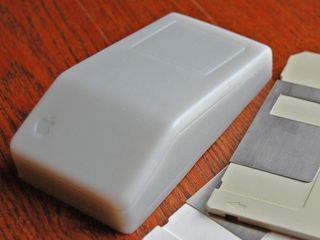 Apple Desktop Mouse Soap
This product may look exactly like the first generation Apple ADB circa 1986, but is actually 100% eco/animal-friendly soap. It weighs 120 grams, contains no animal by-products at all, and smells, unsurprisingly, like apple.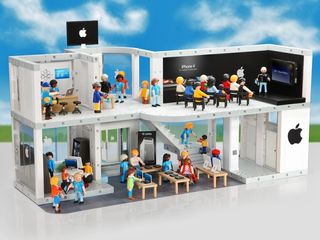 Apple Store Playmobil
Certain people thought that the April 1st 2011 launch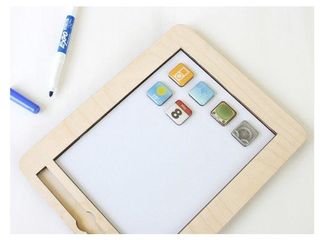 The 'Anapad' Tablet
There isn't really a specific age when people start becoming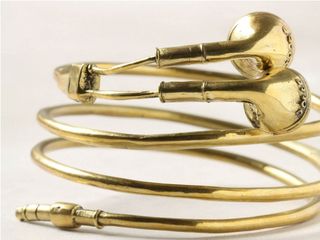 Earbuds Bracelet
Created by Monteserat De Lucca as part of a very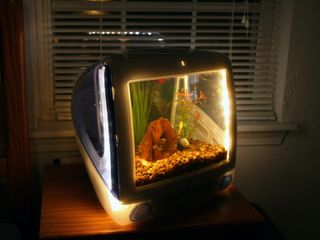 iMacquarium
Jake Harms likes fish and Apple… So it was only a matter of
Apple Fruit Salad
We'd offer you some of this delicious fruit salad, but unfortunately it's too late for edible consumption. What remains is a beautiful still life of fruits arranged to recreate the Apple logo. Created by Richard Thomas, a young American vegetarian and Apple fan, it was put together in order to celebrate the 30th anniversary of the company.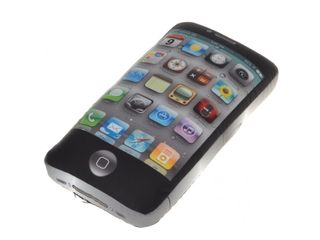 iCushion
You're now ready to nap in style thanks to the iCushion, an accessory necessary for "iNaps". This pillow has a clear pocket for your actual iPhone (you never know when you'll need your phone during your siesta) and is full of polystyrene balls.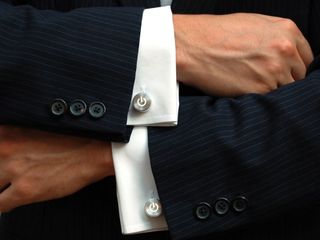 iCufflinks
Part of a jewelry collection based around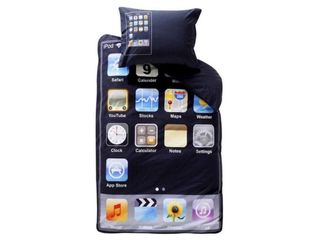 The iPhone Bed
And then there are those people who can't bear to be separated from their iPhones for even a second, not even when they're sleeping. Guaranteed not to emit any harmful microwaves while you sleep, this bed comes with a sheet, pillow covers, and a duvet cover. It is now available on eBay Singapore for about 110 Euros.