Best Instant Pot Accessories Under $30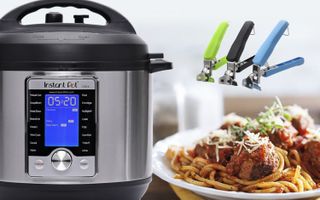 Instant Pots are handy kitchen appliances that can help you cook foods faster, make eggs and rice to perfection, act as slow cookers and much more. These 10 accessories, all under $30, include steamer pans, hand mitts and egg molds, and will let you get even more out of your Instant Pot.
Credit: Instant Pot; Bonison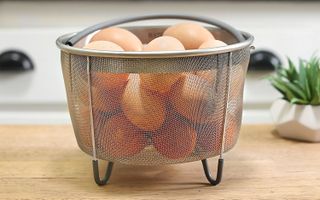 Hatrigo Instant Pot Accessories 6-qt. Steamer Basket
This basket will help keep vegetables and proteins elevated while you steam them in your Instant Pot. Made of stainless steel, its handle and feet are wrapped in silicone so you can lift it out without scorching your hands. The basket is available in 3-, 6- and 9-quart sizes.
Credit: Hatrigo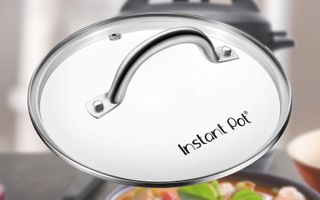 Genuine Instant Pot Tempered Glass Lid
For those times when you're using your Instant Pot as a slow cooker, this clear lid will let you peek at how your stew is coming. It's made of tempered glass and can withstand temperatures up to 428 degrees Fahrenheit. It also comes in three sizes, one each for the 3-, 6- and 9-quart Instant Pots.
Credit: Instant Pot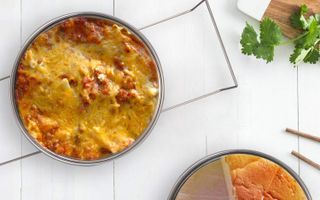 Aozita Stackable Steamer Insert Pans
These stainless steel pans let you steam different foods — such as chicken and veggies — in separate containers. They can also be used as cake or lasagna pans, and come with a safety handle and a silicone pad to protect your countertop. Available for 5-, 6- and 8-quart pressure cookers.
Credit: Aozita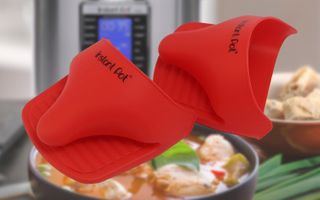 Genuine Instant Pot Mini Mitts
Warning: The inside of your Instant Pot can get hot. These food-grade silicone mitts will let you remove the liner of your pressure cooker without burning your hands. They should be just fine for taking things out of the oven, too.
Credit: Instant Pot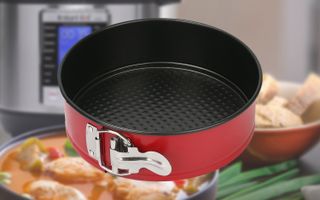 MCIRCO Nonstick Springform Pan
Springform pans are great for making cakes and pies. After you're done baking, you can simply pop off the side of the pan to add icing, or slice into it. This pan is available in 4-, 7- and 9-inch diameters and will fit 6- or 8-quart Instant Pots.
Credit: MCIRCO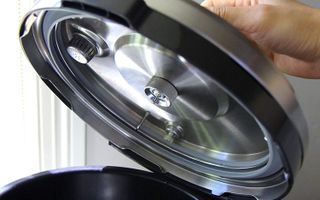 Silicone Lid Cover Seal for Inner Pot 5 or 6 Quart
If you've got leftovers in your Instant Pot and don't want to dirty another container, this silicone lid will seal the stainless-steel inner pot so you can store it in your fridge or freezer. It comes in several colors, and you can also get it with a separate silicone ring. Available for 6- and 8-quart Instant Pots.
Credit: SM@RTY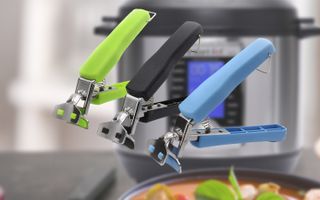 Bonison Gripper Clip
This spring-loaded gripper clip lets you grab onto the inner pot and safely remove it from your Instant Pot. The clips have silicone pads, so they won't scratch the stainless-steel pot. The grips come in green, blue or black, but unfortunately you can't pick the color; they're sent out randomly.
Credit: Bonison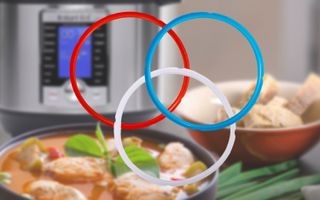 Silicone Sealing Ring for Instant Pot Accessories
There's no way around it: The silicone ring that helps seal your Instant Pot's lid will inevitably pick up odors from whatever you're cooking. If you don't want your chocolate cake to taste like tikka masala, it's worth picking up extra silicone rings to use for different types of food.
Credit: Netany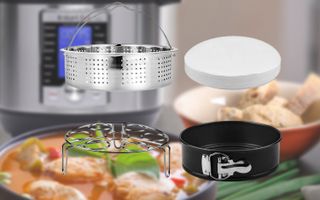 Steamer Basket With Egg Steamer Steamer Rack
Instant Pots are great for cooking a perfect egg, whether it's hard or soft-boiled. When you want to cook a bunch of eggs at once, this rack will fit up to seven eggs. But there's more: The kit also includes a microwave-safe silicone mold that can be used to make seven little egg cups, and, thanks to an included lid, makes it easy to store the mold in your fridge. There's even a stainless-steel basket for other foods you might want to steam. It will fit in 5-, 6- or 8-quart Instant Pots.
Credit: OYOY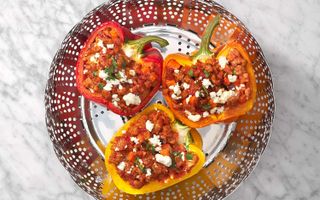 OXO Good Grips Stainless Steel Steamer with Extendable Handle
This collapsible steamer basket fits in Instant Pots 8 inches in diameter and larger. It has 1.75-inch feet to keep the basket above the water level, and an extendable handle to make it easier to lift out of the pot.
Credit: OXO