watchOS 4: The 9 Biggest Changes for Your Apple Watch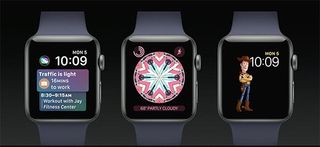 Fitness-focused upgrade
Apple has some goodies in store for the Apple Watch that will make it faster, more responsive and most importantly, more personal. From a new Siri watch face to more motivational activity-tracking, here are the top new features in watchOS 4, which is available as a free over-the-air upgrade on Sept. 19.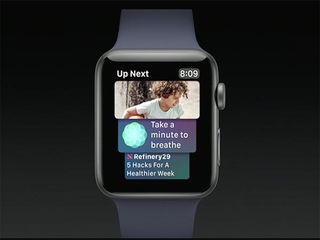 Siri is front and center
Checking the time is about to become a lot more informative. With the new Siri watch face, you'll automatically see more relevant information based on the time of day. That includes reminders, photo memories and news updates. Want more information than what's currently being shown? Tap directly on an update to launch the app and leave your smartphone in your pocket.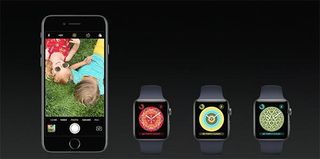 Take a trip
Not every watch face has to be informative. Some, like the Kaleidoscope face, are just pretty. Like its namesake, this face creates beautiful yet trippy images that change throughout the day and can be adjusted by turning the knob. You can make your own funky patterns with your own photos for a more personal touch.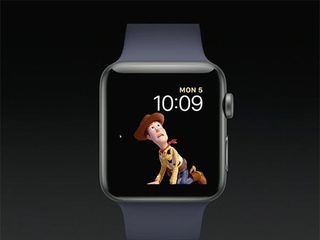 Toy Story comes to life
Fans of the Toy Story movies will love this one. The Toy Story watch face will display some of the characters from the popular movies, including Woody, Buzz Lightyear and Jessie. Raise the watch to check the time and you'll get a variety of fun vignettes that will tide you over until the next sequel.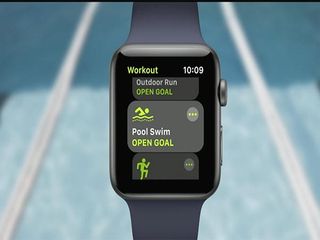 Workout upgrade
The Workout app is getting a fresh look and removing any extra taps between you and your activity-tracking. With watchOS 4, you can tap on any exercise and immediately start tracking it, instead of going through the steps of picking a time or mileage goal. There's also a new Do Not Disturb setting, which keeps notifications from popping up once you've started a workout.
The Pool Swim workout is redesigned, too, with a more complete overview of your workout, including sets, rests, pace per set and distance per stroke type (and yes, the Apple Watch knows how you stroke through the pool).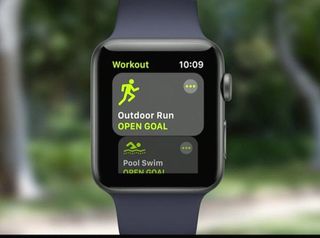 HIIT
Fitness buffs, rejoice! This watchOS upgrade is bringing High Intensity Interval Training, or HIIT, a popular workout that has you vary your speed to burn more fat. The Apple Watch wasn't great at tracking this before, but watchOS 4 adds custom heart rate and motion-tracking to this new option in the Workout app.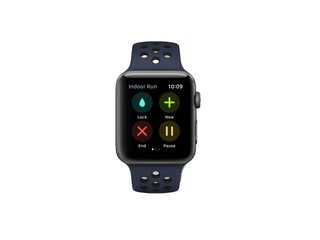 Quick switch
If you're training for a triathlon (or just like to switch up workouts in the same session), watchOS 4 is adding a quick switch feature so you can jump from one workout to another without ending one session and starting a new one in the Workout app. At the end, the app will give you an overview of your stats for the entire session, broken down by exercise.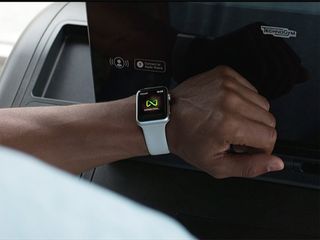 Treadmill sync
When I work out at the gym, my Apple Watch tells me I've burned a certain number of calories. But the gym's machines usually tell a different story. Now you can sync your watch with specific machines from popular manufacturers like Cybex, LifeFitness, Matrix, TechnoGym, Schwinn, StairMaster and Star Trac so everyone is on the same page. All you have to do is tap your watch on the NFC reader on the exercise machine and the watch will capture your workout data.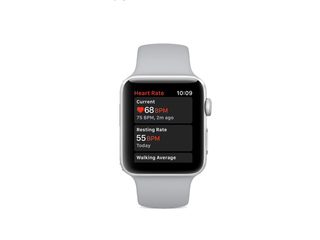 Heart rate insights
The Apple Watch has inadvertently saved lives with its heart rate data, and now Apple is making those efforts more intentional with a new Heart Rate app in watchOS 4. The app will serve up your heart rate data points throughout various activities: resting, working out, recovery mode, walking and doing a guided breathing exercise in the watch's Breathe app, so you can get an idea of how your heart behaves. Your watch will also send you an alert if your heart rate is elevated and you're not working out. That could be a sign that something is wrong and you should seek medical attention.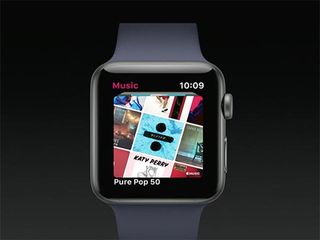 Deeper Apple Music integration
Apple's Bluetooth AirPods are a natural companion for the Apple Watch, and watchOS 4's redesigned Music app makes that even more obvious. The app syncs the playlists Apple Music creates for you each week — New Music Mix, Favorites Mix and Heavy Rotation — so you'll always have something new to listen to. The new interface also features album art, and you'll be able to select specific albums by scrolling through your choices with the digital crown. You need an Apple Music subscription to take advantage of these features.