Best Mother's Day Tech Gifts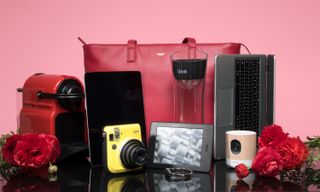 Best Mother's Day Tech Gifts
Your mom doesn't have to be a geek to appreciate a great tech gift. Want to help save her time? Alexa can let her control the lights or cue up her favorite songs with just her voice. Does she love photography? Get her a stylish and capable compact camera that spits out prints on the go.
And when it's time to unwind after a hectic day, there's a pillow that does shiatsu massage and a very sleek wine purifier and carafe in one. The top Mother's Day tech products that made our list combine utility and elegance in a way that's guaranteed to please.
Credit: Tom's Guide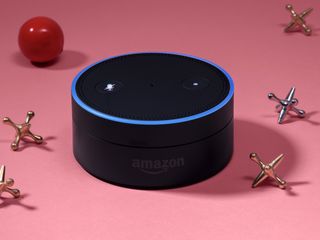 Amazon Echo Dot
Your mom has taken care of you since day one, so now it's time you made her life easier. No gadget can do that better than the Amazon Echo Dot. It can give her the latest news, stream her favorite songs, and even track her Amazon packages. The speaker can also give mom voice control of select smart home gadgets that are compatible with Alexa.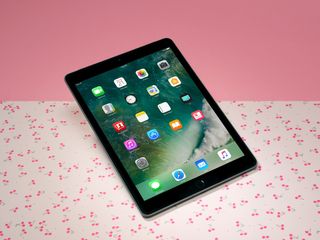 Apple iPad 2017
Even if she doesn't need one, she probably wants one, and at $329, Apple's latest iPad is the perfect tablet in terms of price, performance, and design. The tablet's new A9 chip ensures speedy performance whether she's streaming video or shopping online, and it lasted a very strong 13 hours on our battery test.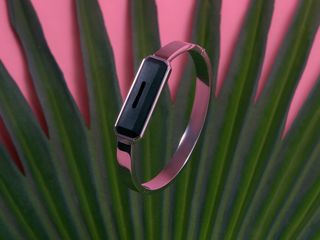 Simply Vera Vera Wang Fitbit Metal and Silicon Hinge Bangle in Silver
Even the most stylish fitness trackers pale in comparison to Vera Wang's line of Fitbit accessories. This Metal and Silicone Hinge Bangle compliments the Fitbit Flex 2, giving it a casual, but chic appearance.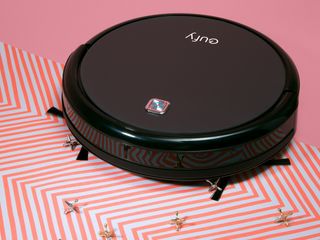 Eufy RoboVac 11
Keeping the house spic and span is no easy task, so why not give your mom some housekeeping help with the RoboVac 11? This Roomba-like vacuum can suck grime from tile, carpet, or hardwood floors. Integrated infrared sensors prevent it from taking a tumble down a flight of stairs and the built-in battery keeps it cleaning for 1.5 hours.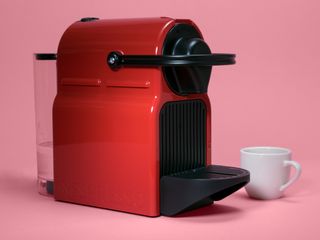 Nespresso Inissia Espresso Maker
Give your mom the gift of luxury coffee with the Nespresso Inissia Espresso Maker. This compact machine uses Nespresso's capsules to brew the perfect cup of joe every morning. Just choose the desired cup size and 25 seconds later she's in coffee nirvana. Plus, the machine is available in a variety of colors from Vanilla Cream to Intense Black.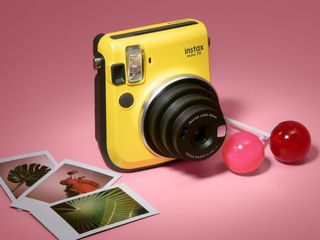 FujiFilm Instax Mini 70
Your mom was never one for clunky SLRs, so get her a camera she'll actually enjoy using. The Instax Mini 70 is a parent-friendly, Polaroid-like shooter that instantly prints your images. The film camera features a built-in selfie mirror and can take quality shots in low-light environments.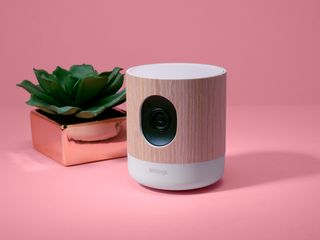 Withings Home
More than a security camera, Withings Home can also monitor a room's air quality and help put a crying baby to sleep by playing a lullaby via its built-in speaker. It records in full HD and has a soothing LED base that changes colors.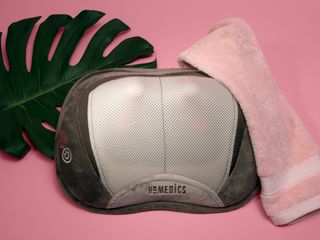 HoMedics 3D Shiatsu and Vibration Massage Pillow with Heat
Make every day a spa day with the HoMedics 3D Shiatsu Massage Pillow. The multi-function massager kneads out tension from mom's neck or lower back. The pillow can mimic a Shiatsu masseuse's penetrating circular motions or it can be set to vibration mode. Mom can also choose to have her massage with or without heat for even more relaxation.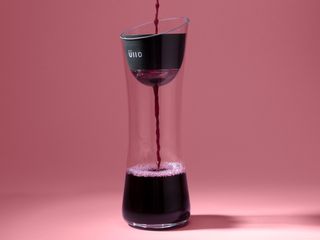 Ullo + Carafe
Add some joie de vivre to mom's dinners with this elegant wine carafe and purifier. The hand-blown carafe includes a purifier that filters sulfites and sediments from her favorite wines. The set includes six filters.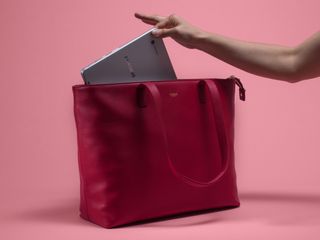 Knomo Maddox Leather Top-Zip Tote
Protect your mom's laptop with this stylish bag from Knomo. Its padded section fits up to a 15-inch notebook, whereas a second compartment can fit a tablet or other device. The bag also has a pocket that offers RFID protection, so she can store her bank cards and passport without having to fear electronic pickpockets.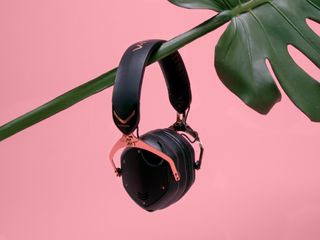 V-Moda Crossfade Wireless 2
The V-Moda Crossfade Bluetooth headphones feature oversized, Memory Foam cushions that contour to the shape of mom's ears. The wireless headphones offer over 14 hours of playback and also come with a cable that lets you use them in wired mode should you forget to recharge the battery.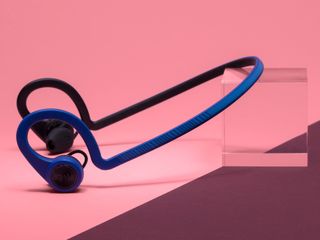 Plantronics BackBeat Fit Bluetooth Headphones
For the active mom who likes to work out, the Plantronics BackBeat Bluetooth headphones are water- and sweat-proof. They offer 8 hours of wireless playtime and have on-ear controls that let you control your music while jogging, biking, or taking a walk through the park.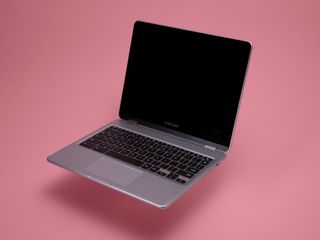 Samsung Chromebook Pro
The Samsung Chromebook Pro is one of the best Chromebooks you can buy. The 2-in-1 lets mom enjoy Android apps from the Google play store, and it also features a built-in pen for taking notes that automatically save to the cloud.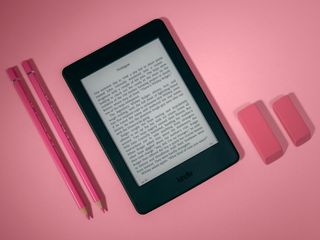 Amazon Kindle Paperwhite
The Kindle Paperwhite is the gold standard of e-book readers. The tablet's 6-inch screen has a 300-ppi resolution, which makes reading digital content easy on the eyes. New typography and layouts also lessen eyestrain. Plus, the Paperwhite's 6-week battery ensures your mom will be able to read her favorite book for days before needing to recharge.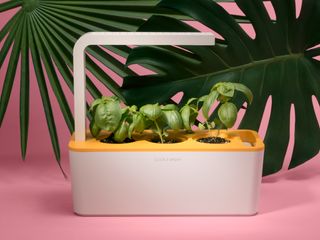 Click and Grow Smart Herb Garden
The ultimate gift for your foodie mom, this indoor kit will let her grow fresh herbs without ever stepping foot in a garden. Built-in sensors ensure that the plants get the perfect balance of water, oxygen, and nutrients, which means they'll thrive whether your mom has a green thumb or not.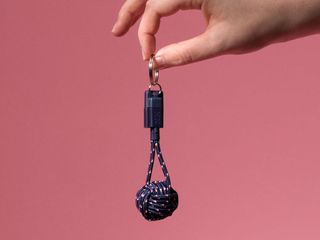 Native Union Key Cable
The Key Cable is a stylish keychain (available in solid colors or patterns) for moms who are constantly on the go. Its braided nylon and conceals Lightning and Micro USB connectors, which will let your mom charge her phone, tablet or other gadget without carrying around extra cables.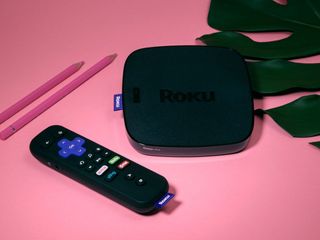 Roku Ultra
Simple, affordable, and offering access to practically every major streaming service available, the Roku Ultra is the best streaming device you can buy. Navigating around the interface is extremely simple, and browsing through dozens of titles and apps is a smooth process. We especially like that it offers 4K support for the sharpest possible picture.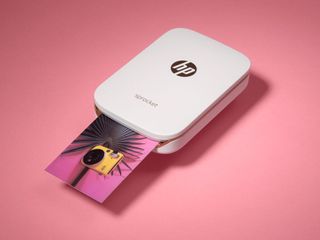 HP Sprocket
Your mom might own a smartphone, but when it comes to photos, chances are she still prefers prints. The HP Sprocket lets you print your smartphone photos as 2x3 prints with an adhesive back, perfect for sticking in a scrapbook or on the fridge like the good ol' days.