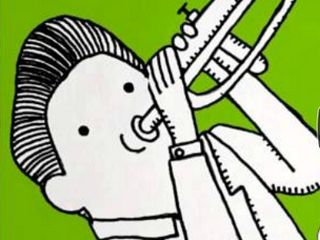 Music lovers looking for a new source to stream free radio to their mobile device can look no further than Spotify, as the company has made the radio service available to both premium and non-subscribing users starting Tuesday.
But there's a catch. The new radio feature for mobile is currently only available for iOS devices compatible with iOS 5.0 (iPhone, iPad). It's also only offered to non-subscribing Spotify users within the United States -- premium users can access the mobile radio service within and outside the United States.
"Our focus has always been on creating an amazing user experience," said Charlie Hellman, VP, Product at Spotify. "The radio feature we've added to our iPhone and iPad apps gives users the ability to discover, listen and save what they like on the go - all within one app - for free."
After updating the app, Spotify users on an iPhone or iPad can create limitless streaming radio stations from single songs, playlists, albums or artists. They can also create an unlimited number of stations and listen as long as they like without having to shell out a single dime. Users can even save tracks to a playlist by "liking" the track.
Naturally non-subscribing listeners will have to endure ads much like they do with Slacker Radio, Pandora and many other streaming services. These will be provided by launch partners including Chevrolet, Durex, Heineken, Jim Beam, Lipton Iced Tea, Macy's, McDonald's, Progressive, Red Bull, Taco Bell, Verizon Wireless, and Warner Bros. Premium users don't have to put up with ads.
Spotify's radio feature was first introduced late last year for the desktop version. Like Pandora, it allows users to generate an unlimited number of radio stations using artists, albums, songs and Spotify playlists. Both the desktop and mobile versions contain a social aspect that "advertises" a user's current song or station on Facebook.
Just recently Spotify launched the Android app on Google Play which fully supports Android 4.0 "Ice Cream Sandwich." Features include artist imagery in high resolution, an all-new slide-out navigation, a widget for the home screen, "extreme" sound quality setting for 320 kbps listening and more. What it doesn't include is support for Spotify Radio.
"We think [Android support] is core to the mobile experience, and we're looking to bring it to all of the major platforms in due time," a Spotify spokesperson said.