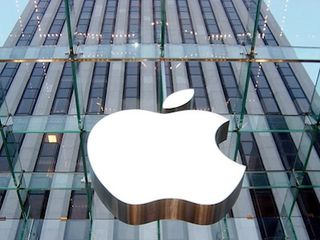 A 19-year-old Iranian woman has said an Apple Store in Georgia refused to sell her an iPad because staff overheard her speaking Farsi. WSBTV reports that Sahar Sabet, a U.S. citizen, was at the Apple Store in Alpharetta, Georgia with her uncle and was turned away after the sales representative refused to sell her an Apple product.
According to the report, Sabet was trying to buy an iPad but was refused because the sales rep overheard a conversation in Farsi between her and her uncle. It seems this isn't an isolated incident, either. WSBTV also spoke to Zack Jarazadeh who experienced something similar trying to buy an iPhone at another Apple store in Georgia. Jarazadeh said he was at Perimeter Mall helping an Iranian friend purchase an iPhone when he was turned away.
WSBTV reports that Channel 2's Amy Napier Viteri went with Sabet to the North Point Apple Store at the beginning of this week and the store confirmed that it's against policy to sell to anyone from Iran. Apple Store staff cited Apple's export policy, which states that the U.S. holds complete trade embargoes against Cuba, Iran, North Korea, Sudan, and Syria. The exportation, reexportation, sale or supply (directly or indirectly) of any Apple goods from the United States to any of these countries is strictly prohibited without prior authorization by the U.S. Government. Jarazadeh says no one asked where the iPhone was going to end up and simply refused based on the fact that he was speaking Farsi with his friend.
Apple hasn't yet commented on this policy, but Sabet called corporate customer relations, the Apple employee she spoke to apologized and told her she could buy her iPad online.
Thanks for the tip, @arc7891!