Senate Republicans introduced a coronavirus stimulus package on Monday that includes a stimulus check 2. The bill comes after debate among Republicans about what to present to Democrats and as previous unemployment benefits are set to expire.
Presented by Sen. Majority Leader Mitch McConnell, the HEALS Act includes a second round of $1,200 direct payment to individuals. This will be in addition to the continuation of the Paycheck Protection Program (PPP) for reemployment bonuses, retention bonuses and tax credits for small businesses and restaurants.
"The American people need more help," said McConnell. As reported by CNN, the HEALS Act stands for Health, Economic Assistance, Liability Protection and Schools.
The bill does not include a payroll tax cut, which President Trump previously said would be a requirement.
"The direct payments are a much quicker way of effectively giving everybody a tax cut, and is much quicker than the payroll tax cut," said Treasury Secretary Steve Mnuchin before Monday's announcement.
McConnell's stimulus plan targets a $1 trillion budget, whereas the HEROES Act passed by the House in May suggested $3 trillion in stimulus money is needed.
Stimulus check 2 bill cheat sheet: What's included in the HEALS Act
On Monday Sen. Majority Leader Mitch McConnell announced the Senate's GOP plan for the next stimulus package. It's called HEALS Act, here's what it includes:
$1,200 direct payments, same criteria as CARES Act
Continued federal unemployment benefits, but for less than $600
Paycheck Protection Program (PPP) sequel for business loans
More funding to help schools
More funding for COVID-19 testing, treatment and vaccine research
Stimulus check 2 amount and unemployment
The smaller budget could mean fewer Americans will be eligible for stimulus check 2. The first stimulus check was for $1,200 or $2,400 for married couples, and reports suggest that Americans should expect the same this time around.
Enhanced unemployment benefits that were set at $600 per week will officially run out as of July 31. The new bill will provide unemployment benefits but the amount will be lower, capped at 70% wage replacement. The concern is that people were getting paid more than they earned on the job, therefore reducing the incentive to find employment.
We should have more details on the stimulus check 2 bill tomorrow. In the meantime, you can use the stimulus check 2 calculator to see how much you could expect from a second round of stimulus checks.
Deal of the day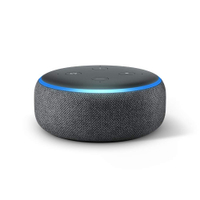 Amazon Echo Dot: was $49 now $16.97 @ Amazon
The Echo Dot is our top-rated smart speaker. Currently, Prime members can get the Echo Dot with two months of Amazon Music Unlimited for $16.97. This is one of the best Amazon deals we've seen this year.