OnePlus 10T launch event recap: Release date, price, features and more
The OnePlus 10T makes its debut and we have the details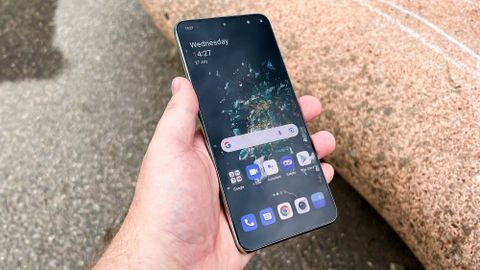 (Image: © Tom's Guide)
After a series of teases and feature drops, the OnePlus 10T is official. OnePlus took the wraps off its follow-up to the OnePlus 10 Pro by introducing a less expensive version of its flagship phone that puts the emphasis on performance.
You can read our full OnePlus 10T review to find out the strengths and weaknesses of this new handset. But highlights include a Snapdragon 8 Plus Gen 1 chipset that figures to deliver a performance boost over many of the top Android phones, plus a revamped cooling system that should make the OnePlus 10T appeal to gamers.
The price of the phone will certainly appeal to anyone, with the OnePlus 10T costing $649/£629/€699. Europe gets first crack at the phone, with the OnePlus 10T shipping over there on August 25. U.S. shoppers can preorder the OnePlus 10T on Sept. 1 with the phone going on sale Sept. 29.
In addition to showcasing the OnePlus 10T, OnePlus also previewed OxygenOS 13, the new version of its phone software built on top of Android. This edition of OxygenOS adopts Android 13 features and introduces a new interface inspired by water. It'll come to the OnePlus 10 Pro first.
If you missed the live OnePlus 10T announcement, you can watch the embedded video of the event below. You can also revisit our live blog to see all the OnePlus 10T features as they were announced.
OnePlus 10T highlights
Snapdragon 8 Plus Gen 1 chipset
150W charging (though North American users will have charging capped at 120W)
A new cooling system designed to maintain performance during lenghty gaming sessions
Three rear cameras, though no telephoto lens
Thank you for signing up to Tom's Guide. You will receive a verification email shortly.
There was a problem. Please refresh the page and try again.