Valentine's Day is a time to celebrate, but you also need to be careful as cybercriminals and scammers are usually out in full force.
Whether you're in a relationship and trying to buy last-minute gifts for a loved one or are single and hoping to find love on Valentine's Day, these are some of the top scams you need to look out for.
In order to learn more about some of the most common Valentine's Day scams, Tom's Guide spoke with National Cybersecurity Alliance (NCA) executive director Lisa Plaggemier. Even if you have your gifts ready and your dinner reservation set for later tonight, these scams keep coming back year after year due to just how effective they are.
Romance Scams
Although romance scams are prevalent throughout the year, the FBI actually issued a warning about them earlier this month along with some red flags to be on the lookout for.
Romance scams are particularly dangerous as the scammers behind them use social engineering in order to target vulnerable people who recently experienced a breakup or some other hardship. From here, they use this information to establish a connection and build trust with a victim according to the Better Business Bureau (BBB).
When targeted in a romance scam, the relationship tends to move faster than it normally would and the scammer makes promises to meet in person but then gives excuse after excuse as to why they can't. They'll often ask for money or other gifts after they gain your trust.
In an email to Tom's Guide, Lisa Plaggemier provided some advice on how to deal with a romance scam if you think you may have fallen victim to one, saying:
"A good rule of thumb is to never send money to an individual you haven't met. In addition, avoid sharing personal and private information online until you can verify the individual you are contacting or connecting with. If you believe you are being targeted in a romance scam, you should stop communicating with the scammer immediately and note any identifiable information you may have on them. If you have shared money, contact your bank or credit card company and report the scam to law enforcement."
Wrong number scams
Another way that scammers try to target lonely people on Valentine's Day is through wrong number scams.
These scams begin with a text message from an unknown number and while it may seem harmless to reply to such a message, it's actually bait to lure you into a conversation with them. If you do keep chatting with the person, they will eventually try to coerce you into providing personal information and may even try to get you to sign up for an adult site.
If you do receive a message from a wrong number, if the messages don't stop, it's likely a scam and you should stop replying immediately — even if you are home alone on Valentine's Day.
Fake websites with unbelievable deals
If you're in a relationship and trying to save some money when shopping for Valentine's Day gifts online, you need to be on the lookout for fake websites offering jewelry or even flowers at an unbeatable price.
Cybercriminals and scammers can spin up a fake website in no time and they can also make these sites seem quite believable by using images and logos from legitimate websites. These fake sites can also be used for phishing and can steal your personal information as well as your credit card data at checkout.
When shopping for Valentine's Day gifts, you want to stick to known, trusted websites and make sure you get what you need early so you're less likely to be tricked by a fake website. At the same time, you also want to carefully inspect the URLs of any ads you click on in search results as fake ads can also be used to take you to phishing sites.
How to stay safe online this Valentine's Day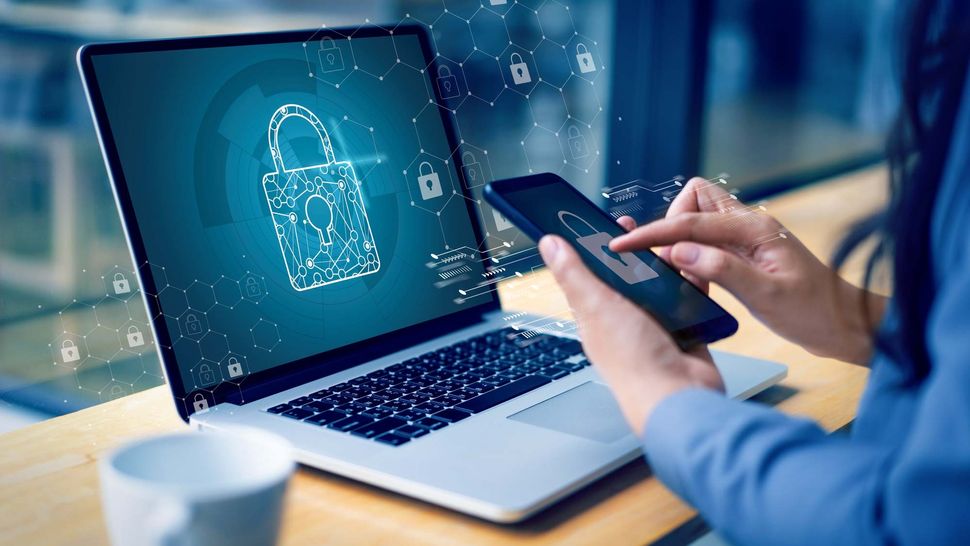 Besides romance scams and fake websites, Plaggemier also warns that you need to be careful when checking your inbox in the runup to Valentine's Day.
In fact, you should always be on the lookout for phishing scams relating to gifts in your email by "monitoring to make sure the email addresses are legitimate, looking out for any suspicious links and avoiding any requests that ask for personal information to be disclosed."
When it comes to staying safe from online scams in general, Plaggemier recommends keeping all of the software on your computers, smartphones and tablets up to date to avoid being infected by ransomware or malware. At the same time, you want to create strong and unique passwords for each of your online accounts and use two-factor authentication (2FA) when possible to protect them further. Using one of the best password managers can also be helpful since you can securely store all of the credentials for your accounts in one place and they all include a password generator so you don't have to come up with your own passwords.
Likewise, installing the best antivirus software on your computer and the best Android antivirus apps on your Android smartphone can help prevent them from being infected with malware.
Staying safe on Valentine's Day is important but as Plaggemier points out, "any holiday where gift giving is a major theme is one where cybercriminals will look to exploit". As such, you want to be extra careful during the holidays if you don't want to have them ruined by getting scammed.