One of the most popular movie stars in Hollywood, Ryan Reynolds is known for his quick wit and sarcastic edge, making him a natural in a big-budget comedy. But over the years, he's stretched those skills into other genres, from superhero blockbusters to suspenseful dramas.
The Canadian actor parlayed his acting beginnings in TV sitcoms (Two Guys, a Girl, and a Pizza Place) and frat-boy favorites (the 2002 National Lampoon movie Van Wilder, the '05 black comedy Waiting) in the late 1990s and early aughts into an enduring, nearly three-decade career that has garnered him award recognition (he's nabbed nods from the Golden Globes as well as the Critics' Choice Association), a People's Sexiest Man Alive cover and a star on the Hollywood Walk of Fame. (That's not to mention his numerous successful side gigs, dabbling in everything from gin to telecommunications to English football leagues.)
But what are the best Ryan Reynolds movies? Here are five great ones to check out next.
Deadpool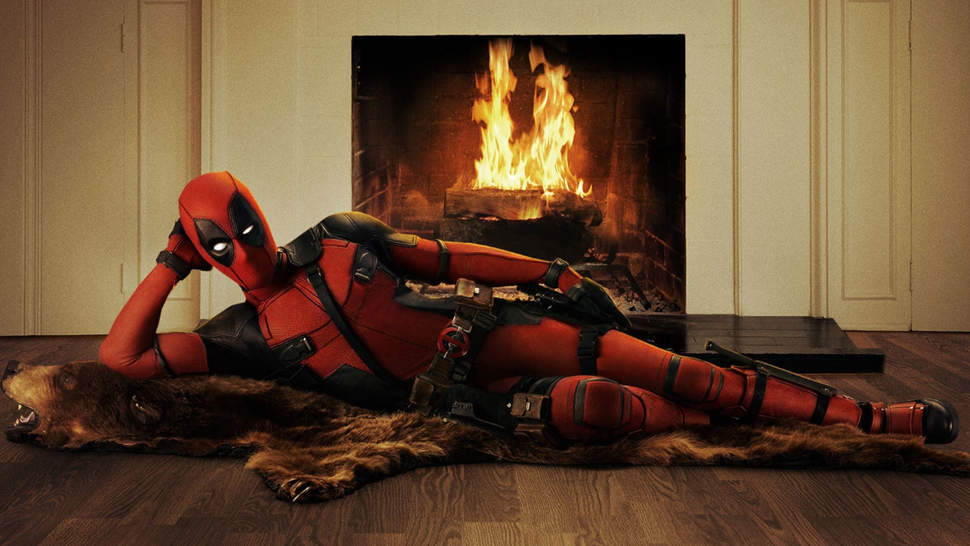 It's clear once you watch Deadpool exactly why Ryan Reynolds fought for more than a decade to get the film made: the actor was born to play the Marvel antihero. (In fact, the character once described his appearance as "Ryan Reynolds crossed with a shar-pei" in the pages of the famous comic.)
The 2016 action flick — which was leagues more successful than the actor's other most famous superhero project, 2011's dismally reviewed Green Lantern, and spawned both a 2018 sequel and the upcoming Deadpool 3 — showcases what Reynolds does best. His Wade Wilson-turned-mutant mercenary is a wisecrack-a-minute wonder, making for a refreshingly arch and raunchily subversive take on the otherwise staid superhero prototype.
Watch on Disney Plus
The Proposal
It's daunting going toe-to-toe with rom-com royalty like Sandra Bullock, but Reynolds held his own opposite the actress in this 2009 odd-couple favorite, where he played Andrew Paxton, the long-suffering assistant to a high-powered New York City book editrix, Margaret Tate (Bullock). When an expired visa threatens to get her deported to her native Canada, Margaret bamboozles Andrew into marrying her for a green card, promising him a plush editorial promotion in return.
In their efforts to trick immigration enforcement, the deceitful duo also manages to hoodwink his family (Craig T. Nelson, Mary Steenburgen and a great Betty White), play-acting as lovers during a hijinks-filled trip to Andrew's hometown of Sitka, Alaska. And given the spiky-yet-suggestive chemistry between the two leads, we can see why they were all so easily fooled.
Watch on Freevee
Adventureland
With his superhero good looks and impeccable comedic timing, Ryan Reynolds is used to being likable. However, he utilizes both attributes to sleazy effect in this 2009 indie dramedy, playing against type as a married amusement park technician who finds himself in a love triangle with a much younger park employee Em (Kristen Stewart) and the sweetly dorky college grad she's starting to fall for, James (Jesse Eisenberg).
Reynolds' Mike Connell regales the youngsters on staff with his tall tales of jamming with Lou Reed, but it's clear those bold-faced boasts are just a gloss over some deep-seated insecurities. The actor manages to sidestep a one-note villain performance by making Mike a rather tragic figure, one stuck in a crappy job and unhappy marriage and looking for validation from those far younger than him.
Watch on Pluto
Buried
From Cast Away to The Revenant, a survivalist story is always a good way for a performer to flex their acting muscles and showcase their range. For Reynolds, this gripping 2006 thriller was the opportunity to do just that. The story begins with Paul Conroy, an American civilian working in Iraq who wakes up to horrifyingly find himself buried alive with only a Zippo lighter, a pen and a BlackBerry phone at his disposal.
The one-location premise means that we're alongside Reynolds for every tense, claustrophobic moment, from Paul desperately trying to negotiate with his kidnapper over a rapidly dying phone to discovering a live snake trapped with him inside the coffin. It's limited room to work with, physically, but Reynolds sells every minute of dread and delirium.
Watch on The Roku Channel
Mississippi Grind
In this 2015 free-wheeling road movie by writer-director team Anna Boden and Ryan Fleck, Reynolds stars as Curtis and Ben Mendelsohn as Gerry, two compulsive gamblers who team up on a trek to a high-stakes poker game in New Orleans. The luck-testing twosome not only encounters various racetracks, honky-tonks, casinos and pool halls along their journey down the Mississippi River but also the fragility of friendship, the stranglehold of addiction and the loneliness of a grift-and-drift life.
Optimizing his own slickness and charisma, Reynolds gives Curtis a poker face of unflappable confidence, except for when the cracks of that facade hint at a melancholy lingering beneath it all.
More from Tom's Guide