Not only has Microsoft found the perfect combatant against Nintendo's ever-popular Wii, its Xbox360 Kinect accessory sold an astounding 2.5 million units worldwide within its first 25 days of being on the market.
Researcher NPD Group Inc. reported November console sales results with Microsoft Xbox 360 leading with 1.37 million units sold, Nintendo Wii with 1.27 million, and Sony PS3 trailing with 530,000.
These are very impressive numbers for both Microsoft and Nintendo, considering both show an increase in sales heading into the holiday season. For Sony, however, this is probably not how they envisioned things would go, especially with the introduction of the PlayStation Move earlier in September.
This of course begs the question, with both Microsoft and Sony both introducing their versions of the "Wii-killer," where did Sony go awry?
In taking a look at the PlayStation Move ($100 on Amazon), it appears Sony builds upon Nintendo Wii concept by touting the ability to more precisely register the user's movements with its PlayStation Move Starter Kit, consisting of a PlayStation Eye Camera and a PlayStation Move motion controller. A supplementary PlayStation Move navigation controller (sold separately, $45.95 on Amazon) can be used in conjunction with the Move motion controller for certain games requiring additional navigation. Wow, getting complicated right?
Microsoft's Xbox Kinect ($195 on Amazon), on the other hand, takes on a motion control gaming with an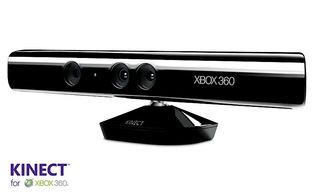 entirely different approach, controller-free gaming. Kinect is simply a horizontal bar that sits on a simple base that features an "RGB camera, depth sensor and facial recognition capabilities."

So it comes down to the fact that Microsoft's success lies in its positioning as a new technology developer giving the user complete freedom in handsfree motion game play, while Sony fails to convince people with its reinvented motion controller. Why? The Nintendo Wii clearly sells because of its simplicity and its fun array of games appealing to all ages, which is unfortunately not Sony's strong suit. In order to succeed, Sony needs to work on its own niche in motion-based activity games.
Congrats to Microsoft for its ingenuity as it stays on track to selling up to 5 million units by end of the year. Sorry Sony, no risk means no fun, and in this case no success.
[Source: Bloomberg; Image courtesy of hardwaresphere]