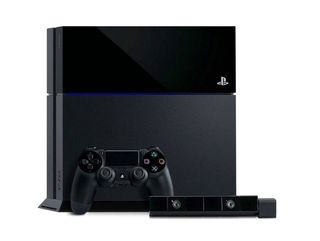 In the battle between the Xbox One and the PlayStation 4, indie games may not be the heaviest artillery, but they're still an important part of the arsenal. Microsoft announced a surge of indie games for the Xbox One last month, and Sony has now added 12 new titles to its roster to enhance the PS4's indie cred.
The information comes by way of Sony's official PlayStation Blog. Twelve different developers penned guest posts to discuss their games, which are all coming to the PS4 (and in some cases, the PS3 and the Vita) throughout 2014. Some of the games are brand-new, but most have already proven their popularity on Xbox Live, Steam or both.
MORE: Best PS4 Games 2014
Far and away, the most popular genre was the retro, side-scrolling platformer. "Apotheon" is a melee-focused game with art design inspired by ancient Greek pottery. In "Axiom Verge," players take on the role of a scientist who explores an alien planet. For procedurally generated dungeons, players can check out "Chasm."

"Escape Goat 2" is a puzzling physics platformer with a sharp sense of humor. Many gamers will already know "Spelunky," the exploration game that made a splash on other systems, while "Source," a side-scroller with a psychedelic art style, is brand-new.
Strategy fans have two games coming their way: "Skulls of the Shogun: Bon-A-Fide Edition" and "Ironclad Tactics." Both games have been out on Steam for some time, and "Skulls of the Shogun" is on Xbox 360 as well. The former tells the story of General Akamoto, a slain Japanese warlord who sets out to conquer the land of the dead in turn-based battles. The latter is a card-based strategy game about the American Civil War.
A few titles in miscellaneous genres will make their way to PS4 as well. "Jamestown Plus" is an old-school top-down shooter in the vein of "Gradius." "Drifter" is an open-ended spaceship simulator that lets you play as a peaceful trader or a fearsome pirate. "Starwhal" is a competitive multiplayer title about battling narwhals in space. "Nidhogg" is a Steam darling that pits players against each other in a fast-paced fencing deathmatch.
Each game is still in development, so keep an ear out for specific release dates and prices from the developers themselves. A good selection of indie games may not drive as many sales as hotly anticipated big-budget titles, but it's never a bad thing to have.
Follow Marshall Honorof @marshallhonorofand on Google+. Follow us @tomsguide, on Facebook and on Google+.