20 Windows Phone 7 Apps for Students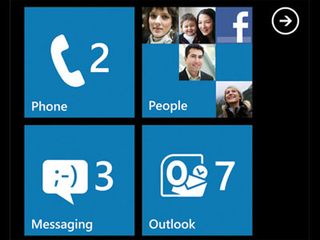 Windows Phone 7 Keeps You on Track
While Windows Phone 7 as a mobile platform may suffer from a relative lack of apps, there's still plenty enough software to select, download, and install on your Microsoft-driven smartphone. The following are twenty apps designed for students. Some of them are free, while others require some money down. All will prove useful for students of different grades and courses.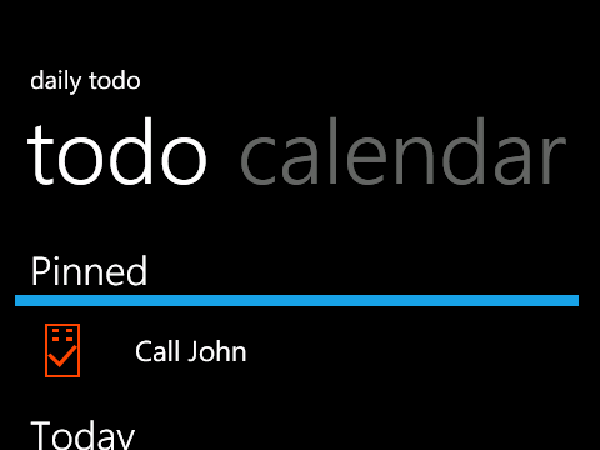 daily todo
Until everyone evolves into super-braniacs with flawless memories, to-do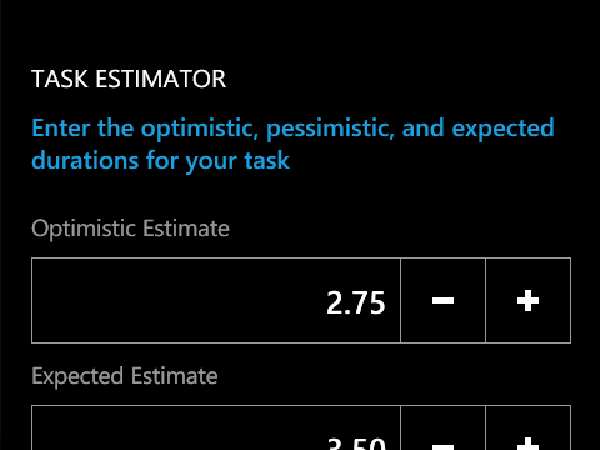 Task Estimator
Estimating how long each task would take is very important, especially for students with very busy schedules. Task Estimator takes three values: the optimistic, expected, and pessimistic estimates of the task length, as entered by the user himself. The app will calculate a more reliable estimate from these three numbers. It also allows users to tweak the calculations (by putting more weight on a specific estimate for instance) to suit their own preferences.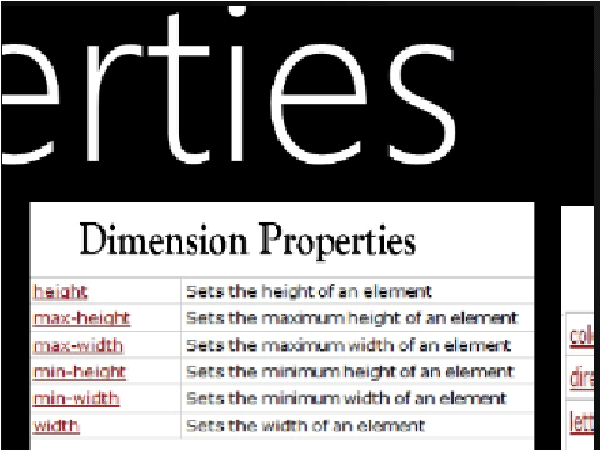 CSS Reference
So you need to pass your web design class? CSS Reference is a pocket guide to everything related to cascading style sheets (which is what CSS stands for after all). View any CSS property—or the keywords that controls a specific element of any web page—with just a few taps on any Windows Phone 7 screen. Learn how to properly lay out and control the look of websites in no time!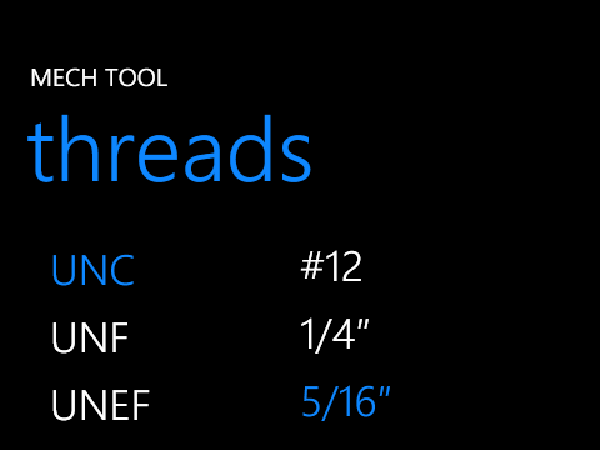 Mech Tool
For mechanical engineering, machinist, and mechanic students, Mech Tool is the reference app for them. It's a complete database on screw threads, screw head sizes, gauge widths, bolt grades, tensile strengths, drill sizes, and everything else related to screws and bolts. We honestly understand nothing about what this software offers, but the information it contains would be useful for anyone looking to make a career out of machines.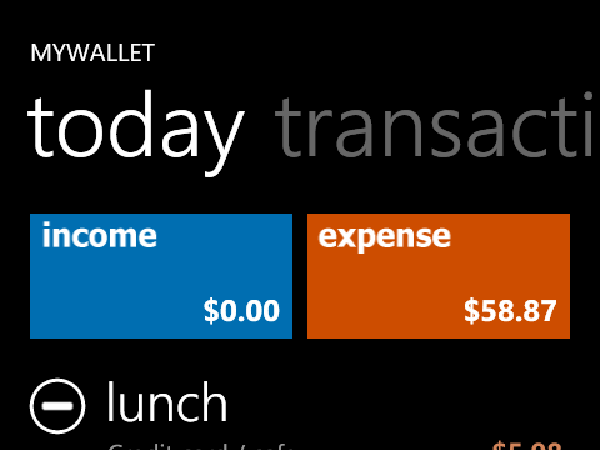 myWallet
Managing finances is important for anyone, but especially students. Those who attend university, college, high school, or even grade school have much more limited money to work with, and tracking where the money goes creates good habits that will prove helpful until retirement. myWallet lets users quickly add entries representing money earned or money spent. Users can create preset income or expense items for easy adding. The app will definitely make budgeting cash easier.
Shortcuts Excel Producitivity Lite
For studying accountants, budding entrepreneurs, and other people requiring a professional outlook on numbers and figures, Shortcuts Excel Productivity Lite lists the most useful shortcuts for Microsoft's popular spreadsheet program. The worst-kept secret among power computer users is that learning the keyboard shortcuts for any app boosts productivity immensely. And for students who have assignments due, this app will help them zoom through their Excel-related requirements.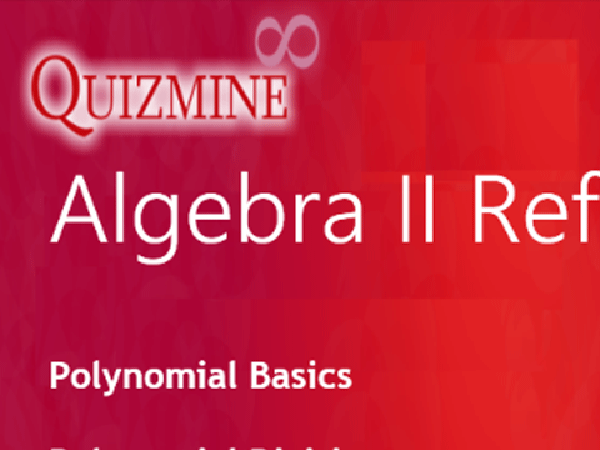 Algebra II
Yet another reference app, the second Algebra app by Quizmine is a great resource for students learning polynomials, matrices, and linear algebra. The app is full of visual examples that make the relationships between functions and numbers easier to understand. Algebraic problems such as resolving quadratic equations, plotting circles and parabolas, and even logarithms becomes easier for users who follow the software's straightforward pocket curriculum.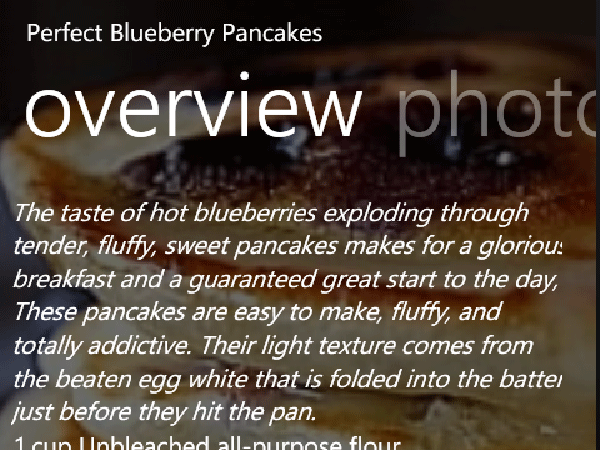 BigOven
Away from home, college and university students have to look after themselves, especially on the gastronomical front. BigOven is a recipe database for beginning to advanced cooks. The app features recipes that cover a wide variety of situations, including meals that are quick to prepare, dishes for a specific diet, and many more.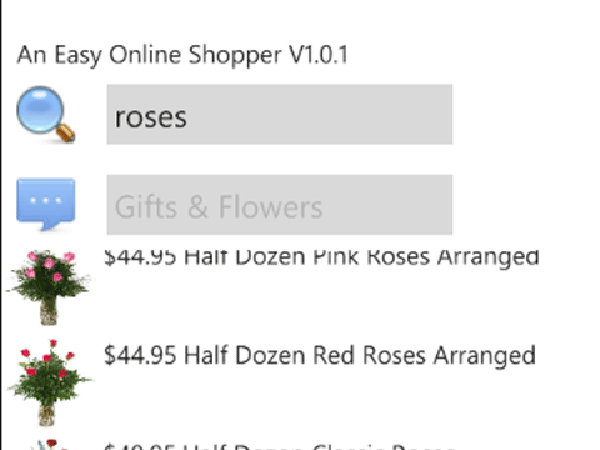 An Easy Online Shopper
Need to buy something? An Easy Online Shopper promises quick access to the best prices online. Users type in the product or service they're looking for; the app then searches popular online retailers for the best deals. Great for students who're looking for second-hand and thus affordable textbooks, equipment relevant to their respective disciplines, and other education- or recreation-related items. If it's sold online, chances are that An Easy Online Shopper will find it for you.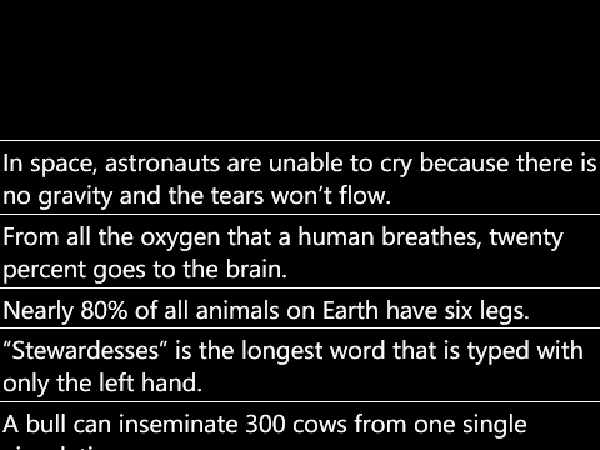 Random Facts
Ultimately, the information on Random Facts may prove useless at best, and things you've already known at worst. But learning new things, no matter how unrelated to grades, never hurt any student, has it? The app randomly selects trivia or information to present to the user whenever it loads. Users can also browse through the facts for learning at their own pace.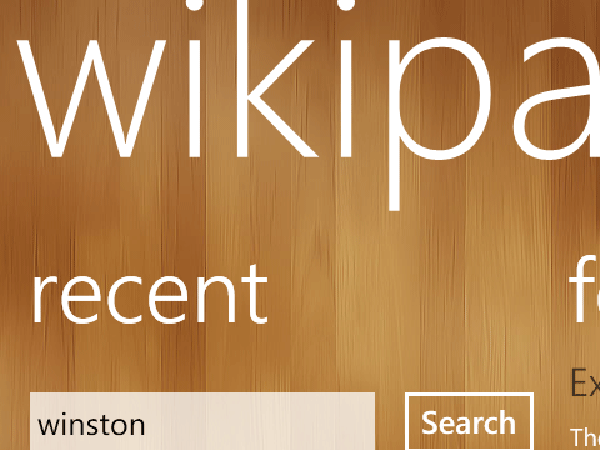 WikiPanda
Like it or not, Wikipedia is a useful resource for students. Even if the online encyclopedia's user-edited nature opens it up to inaccuracies, Wikipedia is still great for learning about a specific topic, or at least get a good idea of it. WikiPanda is a Windows Phone 7 app designed to make browsing through the encyclopedia's articles easier. The software goes beyond what's available on any smartphone's web browser, through features such as easy language switching, and the integration of Google into search results.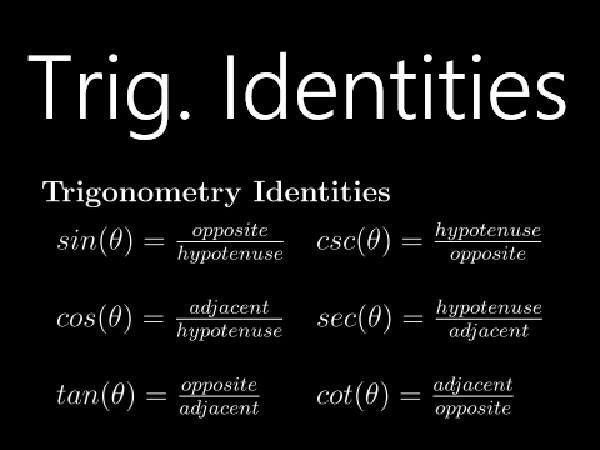 Free Math Reference
A pocket reference for common mathematical formulas and methods, Free Math Reference is the cheat sheet for students studying Trigonometry, Calculus, Probability, and many more. Each section clearly defines the rules behind each formula or equation, and follows up with clear examples that show how the numbers resolve. Just don't use this app during an actual exam! Cheaters will definitely have their Windows Phone 7 devices confiscated.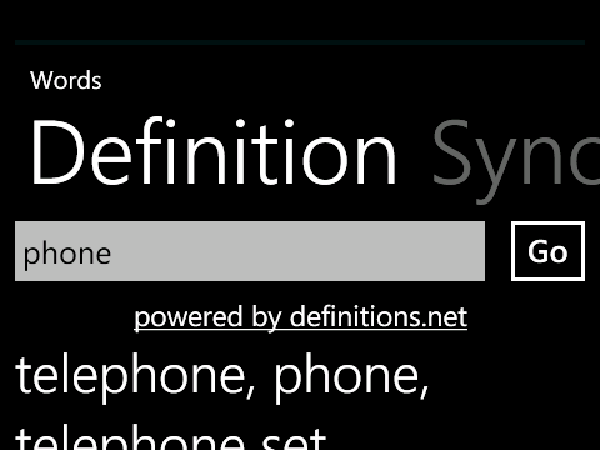 Words
This dictionary app goes beyond providing the definitions for words. It's also a thesaurus that lists synonyms, a rhyming dictionary that helps budding poets match words, and even an abbreviation database.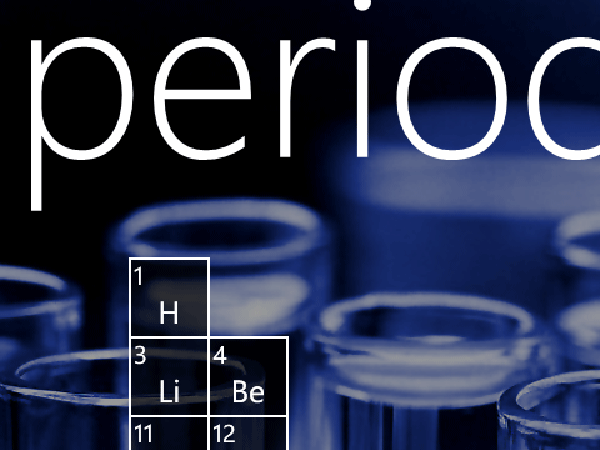 Periodic Table Pro
An interactive periodic table, this app is great for Chemistry students (those at the basic level at least). Periodic Table Pro presents all known elements in a familiar manner. Users can tap on each element for more information, including detailed data such as a picture of the element in its natural form, atomic weight, and so on. The app also has a search feature for people who don't know the exact name of the element they're looking for, and a "game mode" to test acquired knowledge.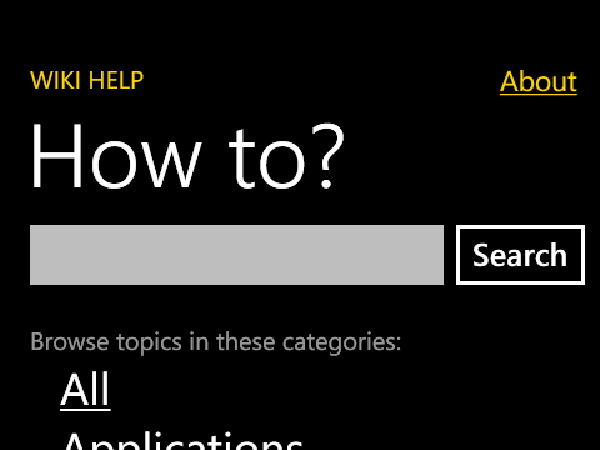 Wiki Help
What's the use of any smartphone platform if you can't get the most out of it? Wiki Help is simply a repository of tips, tricks, step-by-steps, and other useful information for new Windows Phone 7 users. Learn how to quickly silence your smartphone, find a contact quickly, compose messages, and watch videos and listen to music, among other things. The app is constantly updated with new information as shared by the entire Windows Phone community, so those helpful tips won't go out of date.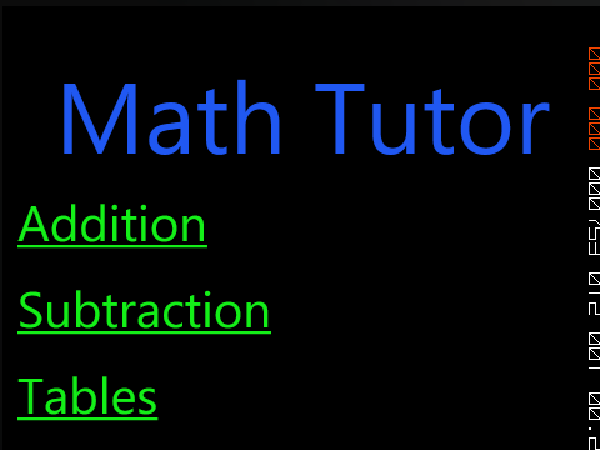 Math Tutor
Definitely for the kids, Math Tutor is a review tool that checks knowledge of basic mathematical operations. Users can review addition, subtraction, multiplication, division, tables, and word problems, divided into specific levels representing progress. And last but not least, users can see what they remembered through the app's quiz multiple-choice quiz mode.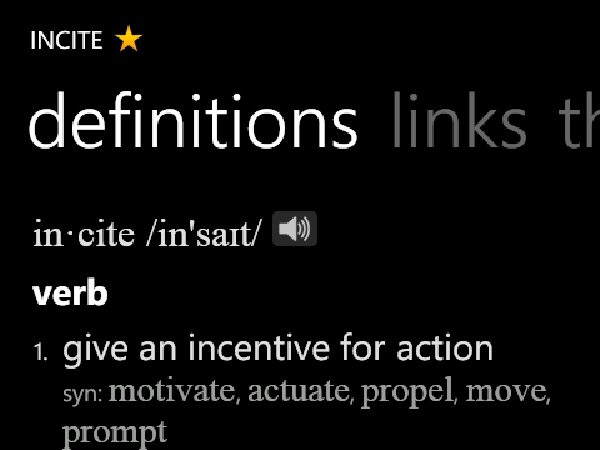 WordBook Dictionary
WordBook Dictionary is a comprehensive database with over 150,000 entries. There are over 220,000 definitions; 70,000 usage samples; 39,000 usage examples; 120,000 pronunciation guides. All one-hundred fifty-thousand entries come with human voice samples, meaning users can hear just how words are pronounced in the real world. And in case a definition contains a new word, the user can tap on it to see what that new words means.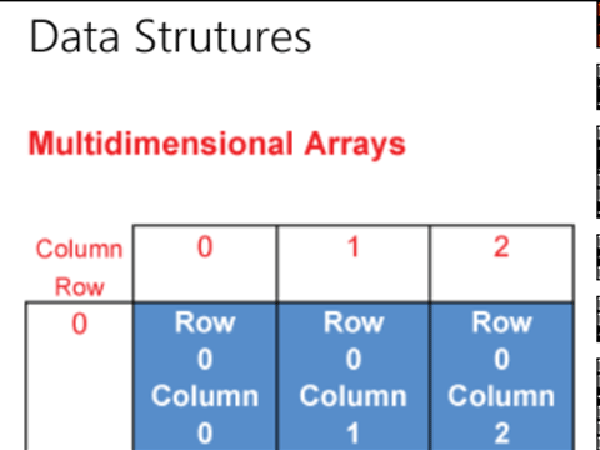 Computer Science Ref
For students learning the secrets of computer programming and application development, Computer Science Ref puts all the needed information within a few taps on a Windows Phone 7 screen. Concepts such as the bubble sort algorithm (a fast way to sort a list which compares each pair of adjacent items and swaps them if they're in the wrong order), decimal number conversion to and from binary, and even the basic parts of computer hardware are illustrated in detail through this app. Who knows, maybe what students learn from Computer Science Ref will end up on a Windows Phone 7 app?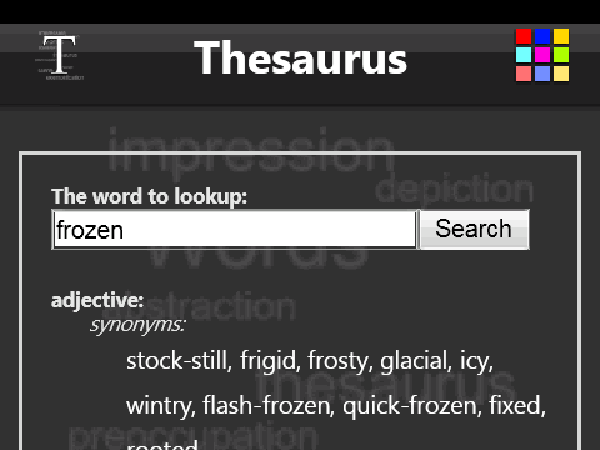 Thesaurus
As straightforward as you can get, Thesaurus provides synonyms for the words users specify. Users can also tap on words listed by the app, to find the synonyms of synonyms.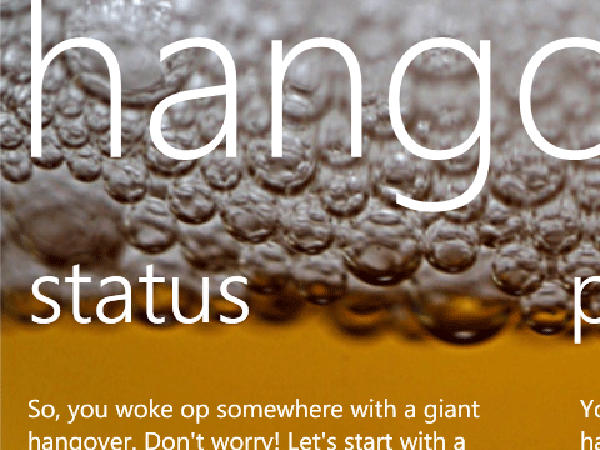 Hangover Helper
Getting drunk is part and parcel of college life, which is why Hangover Helper may prove useful to users who've had too much to drink. Taking full advantage of Windows Phone 7's pane-driven interface, the app immediately tells you where you are, and what time it is of what date. Then it follows up with pictures that may have been taken last night, and ends with a "damage control" message sender that can notify friends, loved ones, and even professors of the current situation.