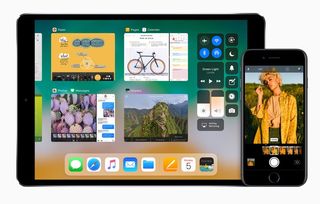 The future of the iPhone is here
iPhone users should get ready for iOS 11, because Apple's new operating system is ready for them. The final version of the operating system is now ready to download, just a few days before Apple's new iPhone 8 and iPhone 8 Plus hit stores.
You'll need at least an iPhone 5s or later, an iPad Air, an iPad Pro, an iPad mini 2 or later, a fifth-generation iPad or a sixth-generation iPod touch to use the new software. Here's an overview of what you can expect when you take iOS 11 out for a spin, along with a more in-depth look at iOS 11.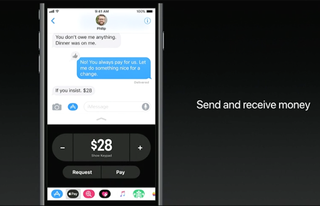 Apple Pay gets friendly
Apple is invading Venmo's territory by adding Apple Pay-based peer-to-peer payments to its Messages App.
In iOS 11, you will be able to send funds to your contacts more easily, as well as make requests. When a contact asks you for money, opening that notification will send you to Messages, and the Quick Type keyboard will offers an Apple Pay button for seamless transactions. The feature isn't ready as iOS 11 launched; instead, Apple plans to add it with an update later this fall.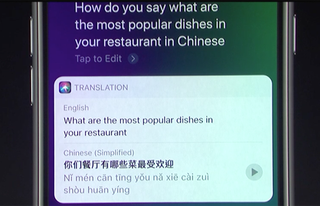 Siri plays well with Apps, translates language and sounds more human
Siri has existed on the iPhone for years, but now it is going to be integrated with third-party apps. Those apps include Evernote, WeChat and Things, though we're hoping that Spotify will also be on the list.
Another enhancement to Siri will make the voice assistant your own translator. You can speak to it and then have Siri speak your words aloud in a different language. Supported languages in the iOS 11 beta are Spanish, German, French, Italian and Mandarin Chinese.
Siri will sound more natural when it speaks those words, as Apple's added multiple levels of intonation, which was demonstrated by it saying "sunny" in three different tones.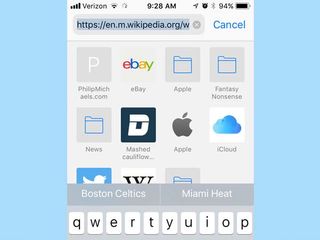 Siri learns about you
Every update to iOS brings promises of a smarter Siri, with the results sometimes mixed. With iOS 11, though, some of Siri's suggestions sound like they're going to be more on point. Apple says that its digital assistant will use on-device learning to find out about things that you're interested in, whether it's a particular topic, place or activity. Browse for information on the Golden State Warriors in Safari, for example, and the iOS 11 version of Siri might figure out that you're interested in basketball, suggesting stories of interest in the built-in News app.
The beta version of iOS is already showcasing some of this behavior. Let's say you find yourself in a Wikipedia hole, reading about the history of the NBA playoffs. Go to type in a new URL, and before you start typing, Siri will serve up suggested topics ("Boston Celtics" and "Miami Heat" in this instance) that it thinks are relevant to what you're reading about.
Siri shares what it knows with the rest of your Apple devices — though not with Apple — so that contextual knowledge follows you from device to device.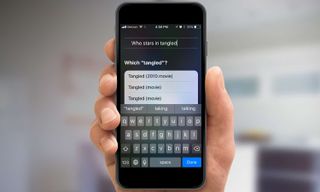 Type your Siri questions
There's more than one way to talk to Siri in iOS 11. For those times when Siri just doesn't seem to grasp what you're saying, you can type a question instead. After asking Siri a question, a Tap to Edit option appears, that lets you correct anything Siri misheard. It's not the most elegant solution, especially compared to Google Assistant, which offers tappable options for those times when you don't want to talk (even in its iOS version). Still, an option that lets you get your point across to Siri is a welcome addition.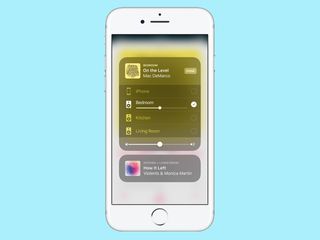 Air Play 2 brings speakers into HomeKit
AirPlay has long been a great Apple technology for streaming video to the Apple TV from iPhones, iPads and Macs; iOS 11 promises to make it even better. AirPlay 2 adds HomeKit support, which gives households the option for multi-room audio for speakers that support the feature, so you can fill your entire home with that podcast you're listening to or your favorite tunes when you throw a party.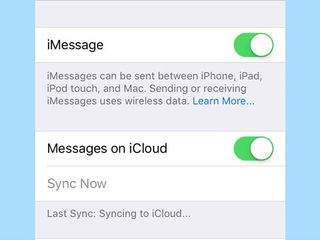 Messages gains better sync and delete
If you text on all of your Apple devices, you've noticed that the messages can become out of sync. In iOS 11, setting up your iCloud account on a new device downloads all of your Messages onto it, so you won't be stuck waiting for new ones. In Settings, tap on Messages and then toggle on Messages on iCloud to turn on this feature. (Or at least, you can do that once Apple activates the feature in a future update.) Also, deleting a message on one device will delete it across them all, so you need not worry about private data getting out.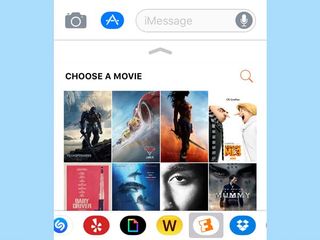 A better way of picking apps in Messages
iOS 10 integrated apps into Messages, letting you do things like send location information, movie times and, of course, stickers to friends in your iMessages. It was a great addition, but the interface for picking out apps was a bit cramped, particularly on iPhones with smaller screens. iOS 11 introduces an app slider along the bottom of the screen that makes it easy to find apps that integrate with Messages. And an App Store icon gives you quick access to apps that have built-in Messages support.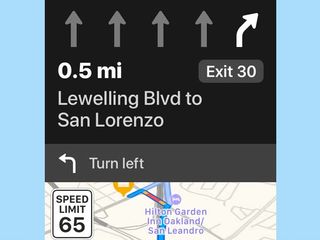 Your iPhone becomes a better road-trip buddy
Apple has also made Maps better, and the updates seem to focus on the driving experience. Not only will it offer lane suggestions to help you on highways and larger roads, but it will also show you the local speed limit to help you prevent breaking it.
Another feature we're happy to see is Do Not Disturb While Driving, which will use Bluetooth, Wi-Fi and the Doppler effect to notice when you're on the road, then offer a dark-screen mode to keep your eyes where they should be.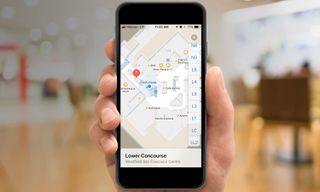 Find your way around the great indoors
One area where mobile maps have lagged is helping you find your way around once you reach your destination. Apple is hoping to change that with the addition of indoor mapping features to the Maps app. Apple is concentrating on shopping malls and airports initially, with the feature rolling out over time. But locations do support indoor mapping offer plenty of key information on the businesses around you. We're particularly impressed by how Maps handles multiple floors to help you get from the lower concourse to the top floor of wherever you are.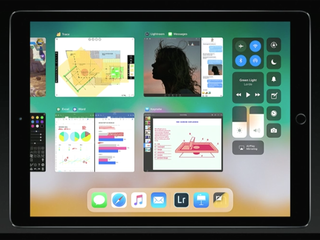 iOS is finally optimized for the iPad
iPad owners should love iOS 11, which will make the mobile OS finally fit the larger display more comfortably.
New features will include an app dock that macOS users should recognize, as well as an app-switching view that allows apps set in split-view mode to be preserved in those pairings.
Split View will become more powerful on the iPad, as you will be able to drag-and-drop text images and URLs between those side-by-side apps. The iPad Keyboard also gains new tricks, as a new flick gesture allows for fast access to secondary button functions.
You can find a closer look at the top iPad-centric features in iOS 11 at LaptopMag.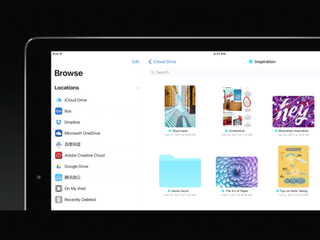 Files brings nested folders and supports non-iCloud storage
While it isn't the root-level file manager you get on Android, the new Apple Files app is a welcome addition.
Not only will it show you all the files on your iPad and iPhone, it also supports third-party cloud storage options, including Dropbox OneDrive and Google Drive, which will appear in the sidebar as folders.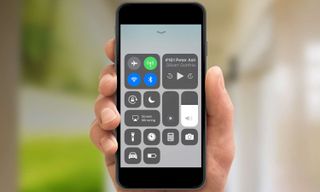 Do more with Control Center and 3D Touch
It may look like a complicated game of hopscotch, but the redesigned Control Center will offer a ton of ways to control your phone. Even better, it's now customizable so you can add other functions to control center like a toggle for low-power mode or a button to turn on the new Don't Disturb While Driving feature. Here's a look at how to add commands to Control Center.
Of all the improvements here, we're happiest that 3D Touch will work in the command center, so you'll be able to do more than just toggle Wi-Fi off and on and enable Airplane mode.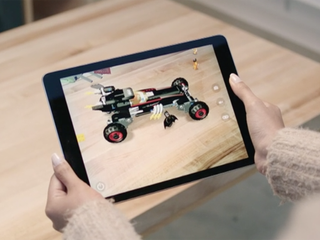 ARKit improves augmented reality apps and games
Pokémon Go can go further now, thanks to the new ARKit that Apple is releasing for developers. The developer tool will allow apps to make greater leverage of the motion sensors and CPU and GPU in the iPads and iPhones for better augmented-reality apps. And it will work on any existing iOS device powered by an A9 processor — in other words, an iPhone 6s or later.
Take a look at some of the best ARKit apps we've seen so far, along with answers to your ARKit questions.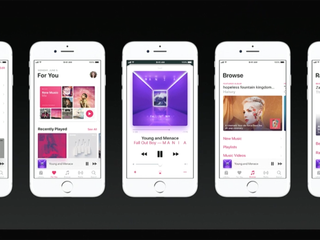 Apple Music gets social
One of the biggest reasons why Spotify is the leader in the streaming-music industry is that it lets friends share their favorite songs. Apple is catching up in iOS 11, allowing users to easily broadcast their activity and favorite playlists to others.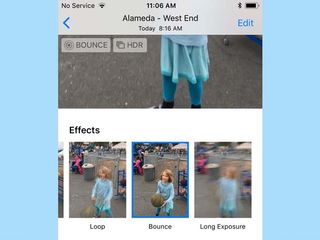 Live Photos can be edited, looped
Apple's GIF-like Live Photos feature may be fun, but it limited you to what it captured.
In iOS 11, you can edit a LivePhoto's start and end points, as well as select a new Best Frame. Apple has also seen Instagram's Boomerangs feature and liked it enough to give LivePhotos users an option to loop images.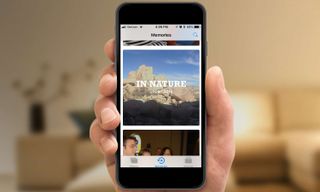 New Memories in Photos
iOS 10 introduced a Memories feature to Photos that created albums of photos featuring specific faces, dates or places. In iOS 11, Memories gets smarter, adding new categories that include pet photos, birthdays, the great outdoors and sporting events among others. Memories continues to be a great way of sharing photos or rediscovering ones you had forgotten you even took.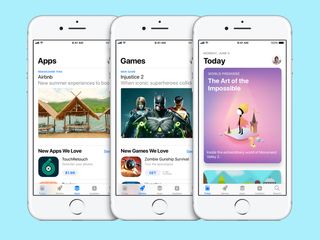 A better App Store
One overdue adjustment in iOS 11 is a major overhaul of the App Store, which hasn't gotten much work from the company since its 2008 launch. This new App Store gets the same easy-to-read layout that the Music app got in iOS 10, complete with large text and big photos.
Of note is the Today section, which presents apps in a slideshow-like view and also includes editorial content including interviews with creators. Apple's also noticed how popular games are, giving that category of apps its own tab.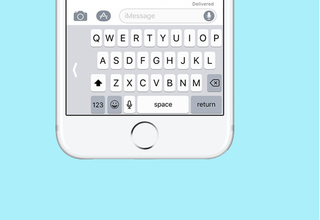 But wait, there's more
The new tricks didn't stop there, as iOS includes a bevy of other new features including screen recording, automatic setup for new devices and a one-handed keyboard. Check them out here.