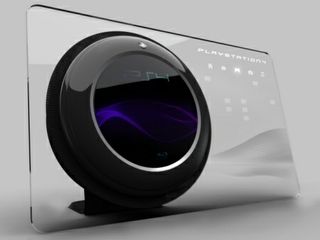 In a recent interview with CVG, Epic Games Vice President Mark Rein compared Sony's upcoming PlayStation 4 console to a "really perfect gaming PC". He also said Sony's decision to incorporate off-the-shelf PC components was "very smart" because developers know the PC -- they work closely with hardware vendors.
"There's nothing that we have to guess about - we know what the processors can do, we know what the CPUs can do and we're using those same parts on the actual development hardware that we use," he said. "It just makes it a lot smoother and it also means we can build on our particular strength."
Developers also won't be faced with the "how do we make this work" epidemic seen with the PlayStation 3. Even more, Rein indicated that the console offers a generous amount of memory, 8 GB of GDDR5 RAM in fact, which is far more that the limited 2 GB of addressable memory space on Windows-based machines.
"This really opens up beyond what most PCs can do, because most PCs are running a 32-bit version of Windows," he said. "We can do crazy, ridiculous stuff with that. It's like giving you the world's best PC."
He goes on to call the PlayStation 4 a "perfect gaming PC" again, as the console will perform updates in the background and even lets users play games while still downloading them, making it super convenient for the end-user. He also acknowledged that Microsoft may be doing something similar.
"I've always said that the things in the next-generation that aren't just brute force hardware are all about the service and simplicity of the experience - the things that make it as fun and easy to get a PS4 game as it is to get a game on your iPad," he said.
That's what the next-generation is all about – adopting the simplicity of what we've come to know and love on smartphones and tablets, and backing it up with amazing hardware specs at a "reasonable" price.