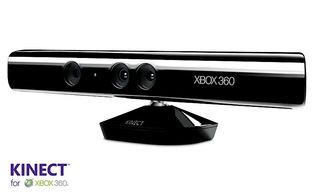 Since its debut last week, retailers have taken pre-orders for Microsoft's upcoming motion-sensing device, Kinect. Although the company has not announced an official price point, retailers have posted a $149.99 pricetag. In fact, Microsoft's own online store is taking pre-orders at the meaty price of $149.99. That listing in itself indicated it was the official, golden pricetag... or at least we thought.
According to Stephen Toulouse, Director of Policy and Enforcement for Xbox Live, the $149.99 tag is not correct. "All prices now *no matter what the retail source* are placeholders," he posted on Twitter. "We've not announced." The online store has also been updated with the following disclaimer under the Kinect image:
"Official pricing has not been announced. $149.99 is an estimate only and subject to change. Quantities may be limited. Orders will be fulfilled on a first in first served basis."
So what gives? Why did Microsoft reveal a product set for a November release and didn't even name the eventual cost? It's speculated that the company is working to knock the price down before the holiday season. It may also be that bundles have not been determined. Microsoft could also be watching the reaction of consumers as they take in the possible $150 drain in funds.
So there you go. We're back to "unofficial" again. Microsoft may actually wait until September to announce the official price and bundle variants. Then again, it could be tomorrow. At this point, it's anybody's guess, especially the price.