10 Things We Hate About iPhone 3G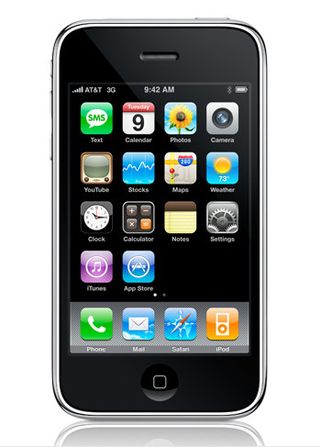 This Stuff Drives Me Nuts
I love my iPhone 3G. Usually. But there are times when I want to throw it into the nearest wall. With the iPhone 3.0 operating system coming in June, I thought this might be a good time to take a look at what needs to change. As I discuss these issues, I'll also examine which ones I expect to change, and perhaps more important, which ones I expect to still be stuck with, after my iPhone receives its 3.0 upgrade.
One brief note: I won't be delving into the iPhone's camera (with no auto focus, no zoom, no flash, and no video); the iPhone's Wifi (which seems to only exist to move the burden of downloading large files from the ATT 3G network to your home network); nor the iPhone's sync feature (which in a best case scenario ends with a sigh of relief that it didn't once again trash your files, and create new ones for no apparent reason).
It's not that I feel Apple deserves compassion on these issues. It doesn't. However, we already covered them thoroughly in Matthieu Lamelot's article iPhone 3G : An Unfinished Product. Instead, we'll cover our software and business related gripes here in this article, because these are the problems that Apple has the potential to fix with a new operating system update or simply a change in policy.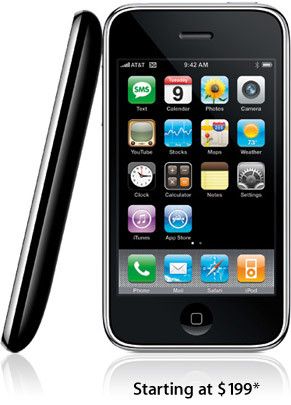 Price Fixing
ATT iPhone (left), Best Buy iPhone (right)
The Apple Store sells the 8 GB iPhone 3G for about $200. ATT sells the 8 GB iPhone 3G for about $200. Best Buy sells the 8 GB iPhone 3G for about $200. And Wal-Mart ("always the lowest prices") sells the 8 GB iPhone 3G for about $200. Coincidence? Obviously, no.
There was a time in the United States when price fixing was illegal. In theory at least, it still is. But different types of price fixing have been established. "Horizontal" price fixing, in which competitors conspire to set a price on a product, is still frowned upon. However, "vertical" price fixing, in which a company establishes a price for all merchants, is tolerated (perhaps even encouraged).
Apple's price fixing of the iPhone has ensured profit for both itself and its merchants, and at the same time ensured that none of us will ever get a deal on the iPhone. In a bad economy, or in any economy for that matter, a one-sided arrangement where businesses always win and consumers always lose is a pretty easy thing to hate.
Unfortunately, I'm 100% certain that Apple will not be ending its price fixing with the upgrade to the iPhone 3.0 OS (or for any other reason).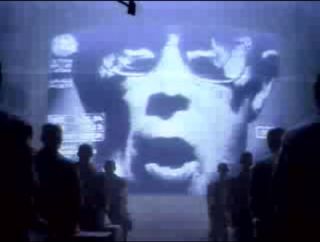 The Apple / AT&T Relationship
Apple, the anti-tyranny company (from the Apple "1984" Super Bowl ad)
I left Verizon Wireless after the carrier, without notification, deleted 75 pictures that I had stored on their website. I found out about this when a loved one passed away, and I went to the Verizon site to retrieve her photos. The entire concept of putting pictures in third-party online storage is supposed to be to keep them safe.
So I decided to leave Verizon, and decided to make my new phone an iPhone 3G. I'd like to say that I shopped various providers to see who has the best coverage, the fastest 3G speeds, the fairest prices, and the best customer service. But that was hardly an option. The only way to get an iPhone is through AT&T.
When using the AT&T Website, I had to wonder if it was programmed by high school Web development students. I created and saved a cart. Three times. And every time I saved it, AT&T lost it. They then emailed me to inform me that I still had items in my cart. Of course, when I clicked on the link to my cart, it was empty. Fortunately, I found a good sales representative at a local AT&T store.
Apple's tyrannical decision to let a single carrier handle the iPhone may be good for Apple and good for AT&T, but it certainly isn't good for consumers. Will this policy change with the release of the iPhone 3.0 OS? Only if it's in Apple's best interest to buy AT&T out with a huge cash payoff, and I can't picture that being the case.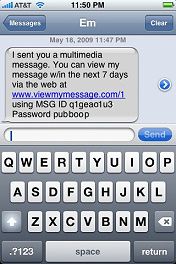 Picture Messaging
The iPhone 3G receiving a picture notification
In a sense, I can't really criticize the iPhone's picture messaging feature, because it doesn't really have a picture messaging feature (known on other phones as MMS). However, it does have something vaguely resembling picture messaging, so I'll criticize that instead.
Simply put, the iPhone's "picture messaging" implementation is awful. Like many people, I share my AT&T account with my parents. They each have free phones, and they can each send and receive picture messages. My $200 iPhone 3G cannot send and receive picture messages via MMS.
The iPhone 3G uses email to send picture messages, which is cumbersome, and only useful at all if you happen to know your recipient's email address. The receiving process is even more demented: you get a notice that you've received a picture, which is available on a website. Then you have to type a 9 character Message ID and 7 character password to access the picture sent to you by your friend. Which, of course, you can not download to your iPhone.
The iPhone 3.0 OS offers some good news here: it will be possible to send and receive pictures, audio files, and vcards with your iPhone 3G. However, it appears that video send and receive still may not be supported. Also, it remains unclear whether Apple's Software Developer Kit 3.0 will open its Application Programming Interface enough to allow third party developers to create more video-oriented applications. After all, the iPhone 3G's current camera technology does not support video.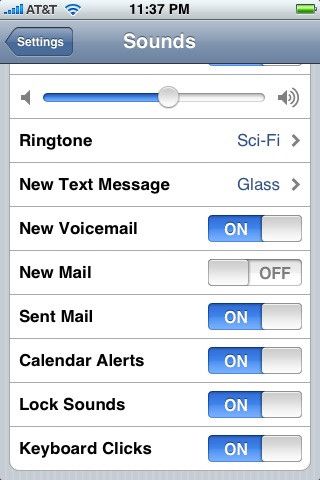 Message Notification
The iPhone has no settings for notification of missed messages.
The iPhone can play a ringtone when you receive a phone call, a voice mail message, a text message, or an email message. Good luck if you happen to be someone that doesn't stay tethered to their phone 24/7, because the iPhone doesn't notify you if you missed the original message until you actually pick it up and look at the screen. There's no audible notification of missed messages. The iPhone should have an option to notify you (with a ringtone of your choice) every 5 minutes for missed calls, missed text messages, and missed voice mail. Email should definitely be a separate option, (just as the original notification for email is a separate option) so that it can easily be turned off. I know that the LGs and Motorolas that myself and family members have used have all had this feature.
Why does Apple think leaving this out this is a good idea? My best guess is concern over the iPhone's battery discharging too quickly. But I'd be happy to risk my battery charge versus the risk of missing messages, particularly since my iPhone is usually plugged in and charging. The point is, this decision does not belong to Apple, it belongs to the consumer.
There has been no news from Apple as to whether this issue will be fixed with the 3.0 OS, so my impression is that it will not be fixed. Fortunately, with the release of the iPhone 3.0 software, Apple will allow developers to create iPhone apps which run in the background. This could make it possible for third party developers to create this and other message notification apps, as they have already done for "Jail-broken" iPhones.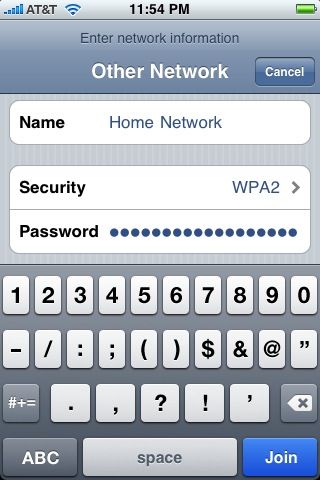 Password Masking
When you enter a password into the iPhone, the password is masked. In other words, instead of your password, you see a series of periods representing your password. This is only a minor inconvenience when using my App Store account, since it uses an 8 character password. I haven't quite figured out why I need a password when downloading a free application, but that's also only a minor inconvenience.
This minor inconvenience becomes a sizable headache when you need to enter a long password. The username and password for my router's Web interface are each about 12 characters long. The password for accessing my Wi-Fi connection is over 24 characters long. This is a good solution for keeping potential pests from accessing your Wi-Fi and leaching your bandwidth.
The problem arises when entering a 24 character password using a tap keyboard on a phone with a 3.5 inch screen. It's easy to make a mistake. And since you can't see your mistake (because it's masked), you have to start from scratch every time.
I understand the desire on Apple's part to mask passwords. But once again, this should be a user preference, not a corporate mandate. There is no indication that the option to unmask passwords will be available in the iPhone 3.0 OS.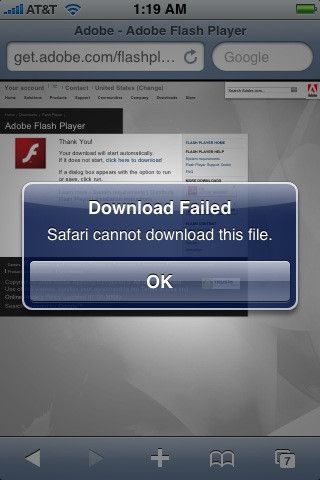 Safari and FLV Support
"We have Safari running on iPhone, it's the first fully usable browser on a cell phone." - Steve Jobs, Macworld 2007
Not quite, Steve.
Have you ever tried to watch an FLV video on the iPhone? It can't be done. Although I'm not a huge fan of the format (because of quality issues), the fact remains that we're stuck with FLV, at least for the near future. And the fact remains that one of the most popular video formats ever created, and the primary format used by just about every video-sharing site on the internet, can not be viewed on an iPhone.
Although the iPhone's YouTube app may appear to be playing FLV videos, that's not what's really happening. The YouTube app is specifically designed to load YouTube videos which have been converted to the H.264/MP4 format, the iPhone's preferred video format.
Having used phones with traditional mobile browsers, I appreciate having a desktop-styled browser on the iPhone. But until my iPhone's browser can play FLV files, Steve Jobs "fully usable" comment will remain a prediction, not a reality.
Apple has not announced any plans to widen FLV support in the iPhone 3.0 OS.
<IMAGE=flv.jpg alt=Safari and FLV>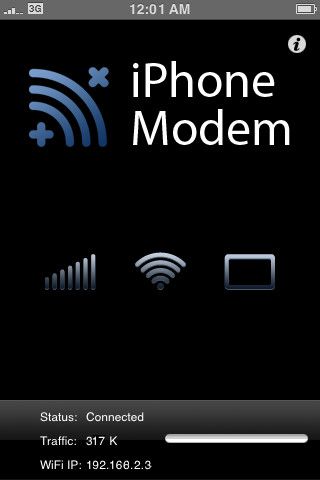 Wireless Modem Capability
Some 3G wireless phones can also be used as a wireless modem for your laptop. The 3G network connects to your phone, and then your phone connects to your laptop via Bluetooth or a USB cable. Not the iPhone. Although the iPhone is capable of being used in this way, the functionality has been locked out by Apple.
Why? Their totalitarian relationship with ATT is the most obvious probability. Laptop users could conceivably use the iPhone to transfer large files, creating 3G bandwidth congestion. Further, laptop users would also be depriving ATT of its corporate entitlement to charge us for two 3G networks, one for the iPhone and one for the laptop, even when we only use one at a time.
The technology to use the iPhone as a wireless modem already exists, in the form of iPhoneModem, an app for jail-broken iPhones. Since the ability to use the iPhone as a wireless modem requires a change in policy, not a change in software, I do not expect this issue to be resolved by the iPhone 3.0 OS.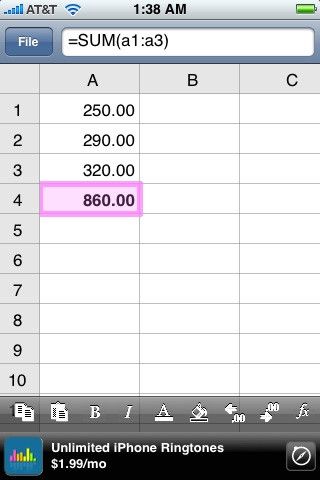 Business Documents
Creating and editing spreadsheets is only supported by 3rd party apps, such as SavySoda's DocumentsFree
Apple clearly targeted business users with improvements in last year's iPhone 2.0 OS, with features including Microsoft Exchange push email, and the Epocrates medical / pharmaceutical database. But the iPhone still lacks native support for common business applications such as a word processor, spreadsheet, and database. You can view common business document formats sent to your Gmail account, but iPhone users also need to be able to edit existing documents, and create new documents.
Fortunately, third party vendors have delivered applications to help fill this void. However, it's a void that shouldn't have existed in the first place. Further, even with third party applications, there's still the issue of business documents not being updated when you sync your iPhone to your laptop or desktop computer.
Native support for business applications and documents is critical to the iPhone being seen as not only an entertainment device, but also as a business device. Apple has not announced any new business applications as part of the iPhone 3.0 OS.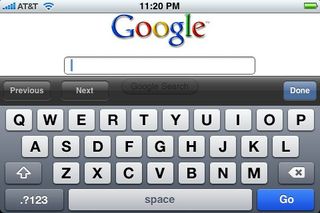 The Keyboard
I have something of a love/hate relationship with the iPhone keyboard. I love it compared to the Blackberry's keyboard, which occupies valuable space that could have been put to better use with a larger display. But I hate the fact that it's normally only available in "portrait" mode, which uses small keys to represent each character, too small for comfortable typing.
Safari has a unique answer to this issue: orienting the keyboard in "landscape" mode. When turning the iPhone sideways, Safari adjusts the keyboard to a wider resolution. The result is larger keys, and an easier typing experience. Fortunately, Apple has announced that the landscape keyboard will be available across all of its apps, with the release of the iPhone 3.0 OS.
Another keyboard-related issue is also lacking in today's iPhone: the ability to cut, copy, and paste. Apple has announced that this feature will also be made available in the iPhone 3.0 upgrade.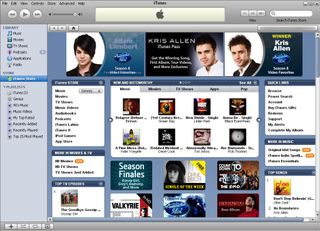 iTunes Store
I have several items left on my hate list, so trying to pick one for my final tenth hated item wasn't an easy task. That is, until I clicked on a browser link that opened iTunes. The decision suddenly became an easy one.
Looking at the iTunes homepage reminds me of looking at a used car lot--a used car lot in an extreme state of disrepair. There's junk thrown all over the place: music, movies, television shows… everything you can think of, except for the one thing which I would actually buy from iTunes: iPhone Apps. The link to the iPhone App Store is practically hidden amongst Apple's plethora of iSpam. The fact that this was created by a company known for aesthetics is nearly incomprehensible. The fact that Apple chose this glorified MP3 player as the syncing utility for its iPhone is completely incomprehensible.
If you feel the same way about iTunes, you may want to bookmark this link. It will open iTunes from your browser (or from the Start | Run dialog in Windows), and take you directly to the App Store, avoiding the clutter that is the iTunes homepage.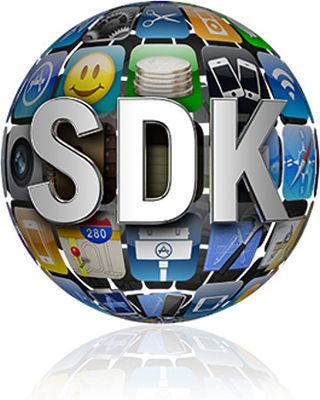 Conclusion
The improvements in the upcoming iPhone 3.0 Operating System fix some issues that have long been broken. However, there is still much more to be done. I suspect that the real improvements which we will see come from the iPhone 3.0 upgrade will come not from Apple, but from what third party developers do with the new operating system.