15 Ways VLC is More Than a Media Player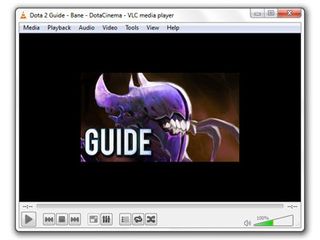 Go beyond media playback
Download VLC Media Player.No matter how obscure the format your audio or video file is, VLC will probably be able to play it. That's why VideoLan's free media player is one of the most popular free downloads. It's also light and doesn't ask too much from your computer, which makes it perfect for underpowered machines like netbooks. See what else you can do with this popular media player.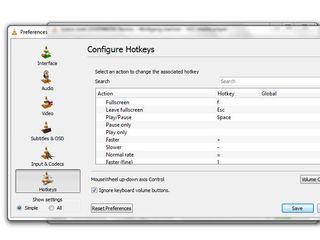 Learn the Keyboard Shortcuts
One of VLC's strength is how deep its customization options are. Click on the Tools Menu, then go to Preferences > Hotkeys to configure the keyboard shortcuts. Some default you should know by heart: you can press f to quickly enter full screen mode, and Esc to exit it. Space plays or pause the media, the plus key speeds up playback, while the minus key slows it down. Ctrl+T lets you jump to a specific time.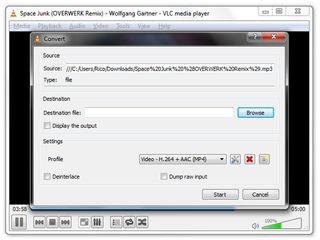 Convert Videos and Music
VLC can also convert videos and audio to numerous other formats. Click on the Media Menu, then on Convert / Save (or just Press Ctrl+R). Click on the Add button to select the file you want to convert, repeating as many times as necessary if you want to convert multiple files. After you've added all the desired files, click on the Convert / Save button. A new window will appear; click on the Browse to select where you want to save the converted file(s), select from the Profile list the appropriate format, then click on Start.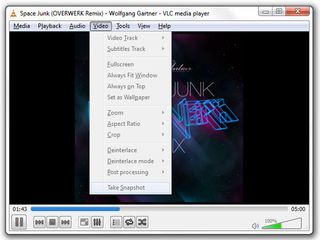 Take Screenshots of Videos
In case just pressing Print Screen on your computer doesn't work: Just click on the Video menu while a movie is playing (paused on the exact frame you want to capture of course), then click on Take Snapshot. Obviously this feature is unavailable for non-visual media files like audio.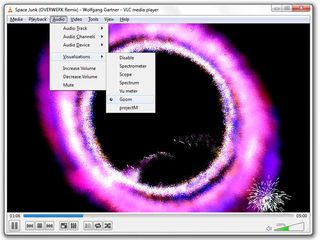 Enable Visualizations
Click on the Audio Menu, move the mouse pointer over Visualizations and experiment with the different effects listed. Keep in mind that activating visualizations, which are just graphics that move in sync with the audio track of the media file you're playing, puts some demand on your CPU.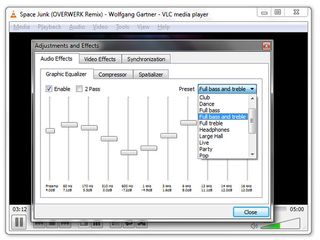 Enable the Graphic Equalizer
Want to tweak the audio a bit? Click on Tools Menu and select Effects and Filters (or just press Ctrl+E). Select the Audio Effects tab and make sure Enable is checked. Use the different sliders to adjust the levels of the different audio frequencies, or select a preset from the dropdown list on the upper right of the window.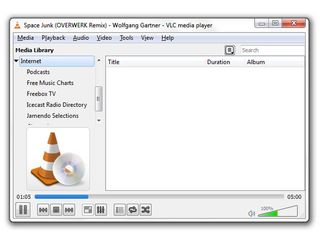 View or Listen to Free Content From the Internet
Your personal media collection is nice, but there are literally millions more options available through the internet. Click on View then on Playlist (or just Ctrl+L) will do. On the left side list, scroll down to Internet and click the arrow beside it. A new list appears under. As an example, select Icecast Radio Directory, then double click on an item on the right side of the list to start listening to the stream.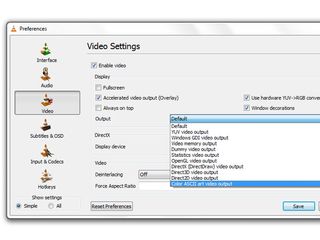 Play Videos as ASCII Art
Think of ASCII Art as an image represented by different colored numbers and letters. This feature isn't useful at all, but seeing your favorite videos in a different way can be very fun. Just go back to the Preferences window (Tools Menu > Preferences), click on Video and select Color ASCII art video output under Output.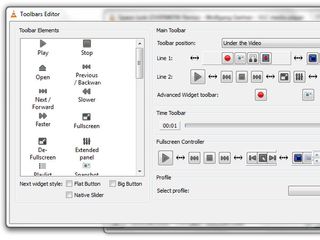 Customize Your Interface
As mentioned a while ago, VLC has a very customizable. This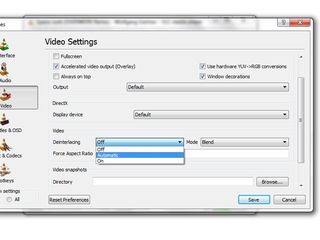 Find Out Which Kind of Media Will Play on VLC by Default
Once again we'll go back to the Tools Menu, but this time to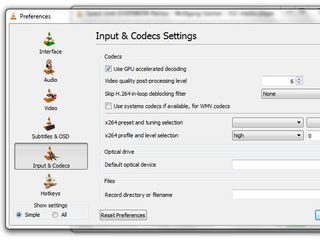 Enable Hardware Acceleration
Yep, it's back to the Preferences window (Tools Menu >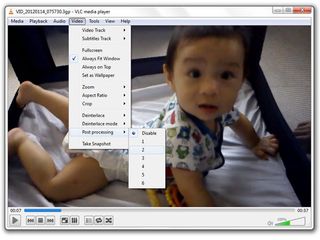 Enable Video Post-Processing
Using VLC on a powerful computer? Enable Post-Processing for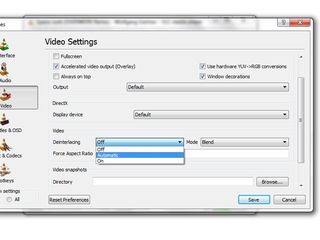 Activate Deinterlacing
Yes, we go back to the Preferences window (Ctrl+P, or Tools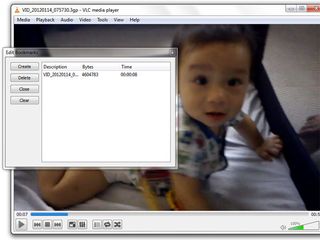 Use Bookmarks
VLC lets you create any number of bookmarks for any number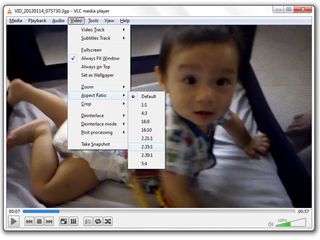 Tweak the Aspect Ratio / Proportion of the Video
Now watching a video but it seems stretched in some way? Go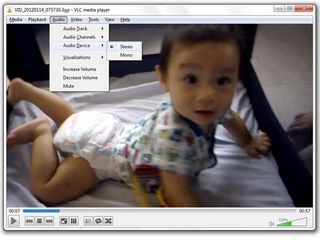 Take Advantage of Speaker Setups Above 2
Using more than two speakers? Select the Audio Menu, then Audio Device. Depending on the video you're playing and the audio hardware of your computer, you'll see multiple options appear that when clicked will let you take full advantage of your speaker setup. (We loaded our test video on a laptop with no special audio hardware; thus only Stereo and Mono appeared).