Best Google Pixel 2 Cases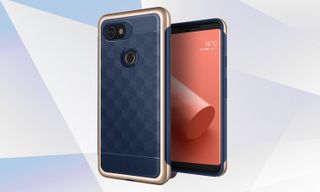 Protect Your Google Pixel 2 in Style
Google's Pixel 2 and Pixel 2 XL will be in our hands soon, hitting stores Oct. 19. And while Google has made its new phones a little more durable — the phones now have an IP67 rating for dust- and water-resistance, you're still going to want to take steps to protect your $649-plus handset. That means investing in a good smartphone case.
Fortunately, you've got plenty of options, whether you like a rugged shell, a slim and stylish design, or something functional with a camera-lens mount. Here are 10 Google Pixel 2 and Pixel 2 XL cases that have caught our eye so far.
Credit: Caseology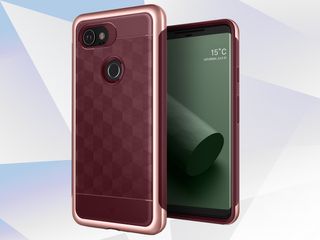 Caseology Parallax Series
Caseology's Parallax Series for the Google Pixel 2 is an inexpensive and stylish way to protect your new phone. With a textured geometric design in Burgundy, Navy Blue, Black and Coral Pink, Caseology's Parallax case provides adequate protection from drops with its shock- absorbent thermoplastic, polycarbonate and hard-based rubber. Each Parallax case features a raised bezel to prevent scratches on your Pixel's precious OLED display. And with responsive button covers and precise cutouts surrounding your Google Pixel 2 from the elements, Caseology's Parallax case could prove to be worth every penny.
Credit: Caseology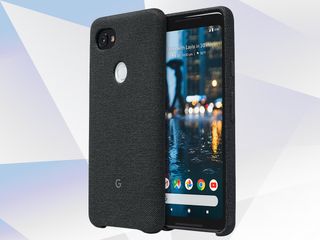 Google Fabric Cases
Google's Fabric Cases for the Pixel 2 and Pixel 2 XL offer a sophisticated way to dress your prized smartphone. Designed to flatter the Pixel 2, each case is tailored with a unique knit fabric that'll make your handset stand out from the crowd, while a soft microfiber lining cushions your Pixel 2 from bumps and bruises. Aside from fabric, Google's fashionable case features a polycarbonate core that'll protect your phone from falls. The Fabric Case is available in Carbon, Cement, Midnight, and Coral. Keep in mind the case can stain, so it's best to hand-wash.
Credit: Google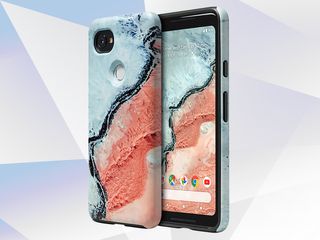 Google Live Cases
Add a touch of personality with Google's innovative Live Case, a customizable shell that features your favorite photos, wallpapers and prints on its back. Whether you want to relive your best memories or put an art gallery on display, this modern case for the Pixel 2 and Pixel 2 XL is a wonderful way to express yourself. The Live Case includes features such as Places or Google Earth, which both reveal your current location on a map, as well as beautiful landscapes. Google's Live Case is also slim, but offers dual-layered protection with a hard-exterior shell.
Credit: Google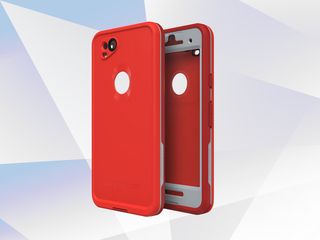 LifeProof FRĒ Series
The LifeProof FRĒ Series for the Pixel 2 figures to make your new phone even more impervious to water. This stylish and fully enclosed option offers four-layered protection aimed at adventurous types. Made from polycarbonate and silicone, the LifeProof FRĒ Series can survive underwater submerges up to 6.6 feet. It also resists scratches and impact from the same height with its MIL-SPEC build. Available in Night Lite, Fire Run and Asphalt Black, each LifeProof FRĒ case has an anti-reflective optical-glass lens so you can take pictures regardless of weather conditions.
Credit: LifeProof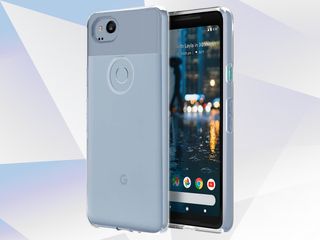 Incipio NGP Pure Series
If a slim polymer case is what you're looking for, Incipio's NGP Pure Series for the Google Pixel 2 fits the bill. Featuring soft-shell technology that serves as a barrier for your phone, the NGP Pure is a lightweight and durable case made from shock-absorbent materials. Incipio's case is also stretch-and-tear resistant, so you won't need to replace your case for a while. The NGP Pure is available in Clear, Navy, Plum and Smoke.
Credit: Incipio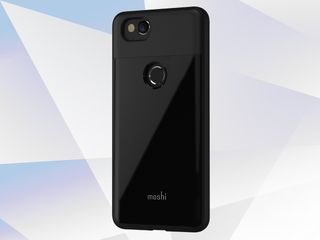 Moshi Tycho Series
Moshi's Tycho Series safeguards your Google Pixel 2 from bumps and scratches of daily life. The Tycho case's proprietary hybrid construction features a shock-absorbing inner core and shatterproof frame that protects your phone like medieval armor. Because it's so lightweight, Moshi's case preserves the original slim aesthetic of your Pixel.
Credit: Moshi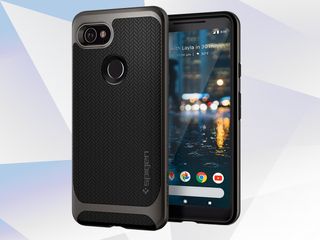 Spigen Neo Hybrid Series
The Neo Hybrid Series by Spigen is newly designed for the Google Pixel 2, providing protection and style. Made with dual-layered and shock-absorbing materials,such as thermoplastic and polycarbonate, the Neo Hybrid has earned a MIL-STD-810G rating. The case comes in three colors that can be matched to your Pixel 2, such as Gunmetal, Satin Silver and Blue.
Credit: Spigen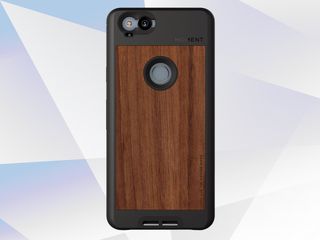 Moment Photo Case
Moment's Photo Case for the Google Pixel 2 is perfect for camera lovers. Available in Walnut and Black Canvas, the Moment Photo Case lets you mount a camera lens to supplement the Pixel 2's already impressive camera. The case also features curved edges and a textured back that make it easier to take pictures with one hand, and easier to carry. Aside from its photo capabilities, the Moment Photo Case is lightweight, drop resistant and comes with a 12-month warranty.
Credit: Moment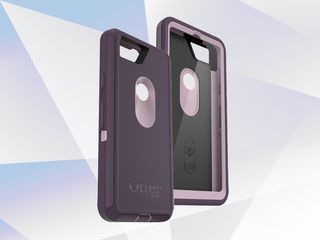 Otterbox Defender Series
If you need a rugged case, Otterbox's Defender Series offers certified Drop+ Protection that'll keep your Google Pixel 2 safe. Available in black and Purple Nebula, the Otterbox Defender Series has strategic port covers that keep lint and dirt out. Its triple-layered polycarbonate and rubber shell absorbs shock, while raised bezels keep your screen in pristine condition.
Credit: Otterbox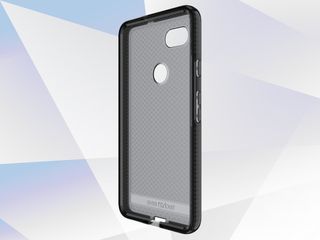 tech21 Evo Check Series
A new addition to tech21's Evo lineup, the Google Pixel 2 Evo Check case features a transparent shell in white and Smokey Black to let your Pixel's design shine through. Using three layers of advanced impact materials, the Evo Check case cushions your Google Pixel from drops up to 10 feet. Not only is the Evo Check easy to transport, but its textured skeletal frame adds a comfortable and sturdy grip to help prevent slips in the first place. The Evo Check also has precise cutouts for ports and buttons, and is one of the cases that works with the Pixel's Active Edge feature.
Credit: tech21