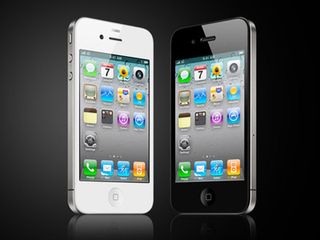 If we believe the Internet rumor mill and the usually well-informed sources of the Wall Street Journal, then the launch of the Verizon CDMA iPhone 4 is imminent. It appears as if Apple won't make a big deal about the announcement, even if it is a critical step in the market expansion of the smartphone. AT&T has good reason to be concerned as the company has relied on an arrogant iPhone strategy and will now have to compete with a powerful rival. However, if you are thinking about buying a CDMA iPhone, you may want to think twice as the timing of this launch is rather confusing.
What happened to Apple's secrecy? Isn't it disappointing that already know details about an event that is most likely covering the introduction of the CDMA iPhone for Verizon and why do we even know the launch date (February 3)?
Let's just assume that all those rumors are true and that Verizon will, in fact, sell the iPhone next month. What does it mean for each party involved?
Apple: It is about time!
Apple is expected to be downplaying the importance of the Verizon iPhone. Apple cannot raise expectations, if Verizon simply gets the iPhone 4 as well and Apple surely wants to stay out of a carrier bitch fight. However, the iPhone 4 at Verizon is critical for the company's future success.
AT&T accounts for 30% of all iPhone sales, yet there have been a continuous complaints that there is no CDMA iPhone for Verizon customers and supply has not been able to match demand. AT&T has been pushed several times to its limit since the launch of the first-gen iPhone as far as network capability and even launch procedures were concerned.
According to the WSJ, Apple sold about 11.1 million iPhones in the first nine months of 2009. Verizon is estimated to be able to sell about 9-12 million devices this year. Verizon leads the U.S. market with more than 93 million subscribers and will be key for Apple to sell more iPhones. Even if Apple makes a killing on iPhone hardware sales, we also know that Android has just surpassed Apple in U.S. subscriber market share. The (possible) availability of a Verizon iPhone is not a day late.
Verizon: Business as usual
Carrying the iPhone doesn't hurt, but it isn't as important anymore for Verizon as it would have been a year ago. Androids are wildly popular and Verizon could survive very well without the iPhone, even if we know that iPhones tend to have higher average revenues per user than any other phone model. Of course, Verizon will be able to sell boat loads of the iPhone without putting much effort into it, however, the company has much more leverage against Apple than AT&T has. For Verizon, the iPhone is just another phone, albeit a rather attractive one. I doubt that Verizon will be dealing with crap that is being dished out by Apple. Verizon has one disadvantage against Apple: It gets phone that is not brand new anymore and there may be implications as far as the upgrade cycle is concerned.
AT&T: The party is over
Let's be honest. The iPhone played very well into the underlying arrogance that has always been present within AT&T. The most obvious sign of this arrogance are ridiculous pricing plans that do not promote innovation, but restrict it. If you can't have unlimited data on a phone that is the role model of every Internet device out there and unlimited calling/texting and 2 GB Internet cost $115 plus fees and taxes per month, then there is something seriously wrong. AT&T is about to find out what may happen if you take advantage of your consumers with high prices an inferior network and restrict innovative software from running on your network. The immediate impact on AT&T will be that the company will have to revise its service plans to remain competitive. That is, for AT&T customer, a good thing.
Open question 1: What about the white iPhone?
There are some who claim that the whole reason for the delay for the white iPhone was the fact that Apple wanted to give Verizon something special. I personally doubt that the white iPhone will debut before the iPhone 5 is announced. It may be dead altogether as the release date of this model has become a running joke. We should not be expecting any major news as far as models are concerned. Verizon will get the regular black iPhone 4. Everything else would be a huge surprise and an insult to AT&T.
Open question 2: What about the crappy network?
I have been wondering whether the network really matters for a phone. AT&T's network is perceived to be about as crappy is it can get and AT&T recently resorted to rather questionable claims that it has the fastest network in the nation. Verizon has the better network and the obvious iPhond 4 choice would be CDMA now, at least as long as you aren't traveling a lot out of the country where GSM comes in handy. If history repeats itself, network quality should play a big role in iPhone 4 sales and AT&T will have to invest much more in its network and marketing to change the quality and perception of its infrastructure.
Open question 3: What about Facetime and Skype?
Remember when the iPhone 4 and Facetime were announced - and Steve Jobs noted that it would only work on Wi-Fi for now, which was a concession to AT&T. AT&T also canceled the availability of the all-you-can-eat data plan just before the iPhone 4 was announced and gave us a hint to be more considerate when eating up data bandwidth. However, apps such as Facetime will need open limit data plans. Back in June, Jobs said that Apple was working with other carriers to enable Facetime over 3G. I would not be too surprised if Verizon in fact allows this app to run over its network. The company already allows Skype-to-Skype data calls via its network, which AT&T does not. Video calling and Wi-Fi calling could become an interesting battlefield and AT&T could finally receive enough pressure to open up its network (and invest more to provide more capacity.) Verizon could easily embarrass AT&T with this one.
Open question 4: What about the iPhone 5?
Before you run and buy a Verizon iPhone, keep in mind that this is essentially an old phone that will be replaced soon. When the iPhone 5 is released, you will be locked into a 2-year contract with no way to a reasonable upgrade. If you want the new iPhone when it comes out, the upgrade could be rather expensive. The timing for the introduction of the CDMA phone is rather awkward and create a huge mess for Verizon. We know that Apple only cares about itself and will launch a new product when it is ready - not when its partners are ready. AT&T was forced to bend to pressure from its customers when Apple introduced the iPhone 4 at a time when it interfered with the traditional 22-month upgrade cycle and Verizon could see a similar scenario. For all those who can wait half a year, the advice can only be to not buy the Verizon CDMA iPhone, but wait for the iPhone 5, which we should get by mid-2011.