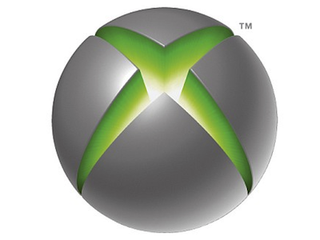 Microsoft was today dealt a massive blow in its patent suit against Motorola as a U.S. judge recommended that the company's popular Xbox 360 console be banned from the United States. The suggestion comes following the discovery that Microsoft's Xbox controllers infringe upon several Motorola-owned patents relating to wireless technology.
The news follows on the heels of an April ruling that found Microsoft guilty of infringing upon a total of four Motorola patents. However, Courthouse News Service reports that an International Trade Commission judge just recently ruled that Microsoft's Xbox should face a U.S. import ban as a result of the patent infringement. According to the court document, which was released on Monday, Microsoft argued that such a ban would not be in the public interest as customers would be left with only the PlayStation 3 and Wii as alternatives. However, Judge David Shaw disagreed. Shaw claimed there was no indication that Sony and Nintendo would be unable to meet consumer demand and highlighted the importance of enforcing intellectual property rights.
"[...] it has not been alleged or shown that Sony or Nintendo would fail to meet the demand for consumer video gaming consoles in the event that an exclusion order issue," Judge Shaw said. "Moreover, there is a strong public interest in enforcing intellectual property rights; not enforcing those rights in light of a potential economic impact occurs only in exceptional circumstances."
In addition to the limited exclusion order covering the 4GB and 250GB versions of the Xbox 360, Shaw is also recommending a cease and desist order for unsold inventory as well as a bond payable to Motorola to the tune of seven percent of the wholesale price of the Xboxes Microsoft still has in inventory. Motorola had been pushing for that bond to be set at 100 percent of the price, while Microsoft claimed that it should be set at zero, because there's no evidence to show customers purchased an Xbox in lieu of a Motorola Droid or set-top box. Alternatively, Redmond says it should be capped on reasonable and non-discriminatory (RAND) terms. Shaw settled on seven percent in his recommendation.
So, what happens now? Will the Xbox be banned? Right now, we don't know. Wired reports that Shaw's ruling is now going to be sent to the ITC's six-member board of commissioners for review. The deadline for changes to the ruling (or throwing it out completely) is set at August 23. If the board agrees with Shaw, the decision will then be passed on to the Obama Administration, which will have its own 60-day review period. During this period, it will be up to President Obama to either sign-off or overturn the commission's decision.