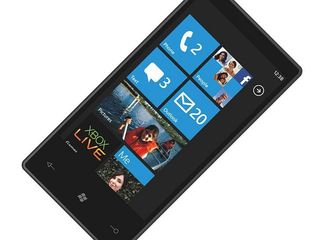 Windows Phone 7 doesn't really have an official launch date yet. Microsoft has been saying 'in time for the Holidays' since it first unveiled the new OS in March of this year and though there have been plenty of rumors of an October launch, it's never been official (unless you count a slip of the tongue from a HP executive in the Middle East).
Today word on the street is that Microsoft will launch Windows Phone 7 at a London event scheduled for October 11. Several media outlets report that Microsoft sent out press invitations for a 3.5-hour keynote scheduled for 1400 GMT (0900 EST) on October 11. The event is widely believed to be the launch of Windows Phone 7.
Though there is no word of whether the London event will represent a worldwide launch, rumors suggest that Windows Phone 7 will launch first in Europe, before hitting the United States in early November. Neowin reports that the phone will hit European shelves on October 21. Paul Thurrot, author of the upcoming book 'Windows Phone Secrets', says U.S. customers will have to wait until November 8 to get their hands on devices running on the new platform.
Source: Guardian, Neowin, Windows Phone Secrets