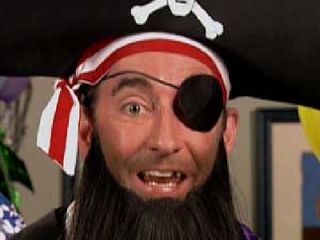 Friday major movie studios won a small victory in the fight against online piracy, as a High Court judge in London ruled (pdf) that, based on the 1988 Copyright, Design and Patents Act, Internet service provider British Telecom (BT) must block access to Newzbin2. Unfortunately, this may spark a war between the site, the carrier and Hollywood itself.
"In my judgment it follows that BT has actual knowledge of other persons using its service to infringe copyright: it knows that the users and operators of Newzbin 2 infringe copyright on a large scale, and in particular infringe the copyrights of the studios in large numbers of their films and television programs," Justice Arnold stated.
Newsbin2 is a site that connects users to "stolen movies, television programs, games, music and books" loaded on Usenet newsgroups. The original Newsbin site was closed down in May 2010 after a High Court ruling that forced the site to remove Usenet links. The site then re-opened as Newzbin2 a month later using the same code and database, but moved its operations offshore to the Seychelles.
According to the MPAA, an estimated 700,000 members use the Newzbin2 service, generating the operators in excess of $1.6 million USD profit off stolen content a year. Around 70-percent of the content available on Newzbin2 is movies and ripped/recorded television programming. And while cutting access to Newzbin2 from BT customers doesn't shut down the site completely, it's definitely seems like a step in the right direction for copyright owners.
"This ruling from Justice Arnold is a victory for millions of people working in the UK creative industries and demonstrates that the law of the land must apply online," said Chris Marcich, President and Managing Director of the MPAA's European arm. "This court action was never an attack on ISPs but we do need their cooperation to deal with the Newzbin site which continually tries to evade the law and judicial sanction. Newzbin is a notorious pirate website which makes hundreds of thousands of copyrighted products available without permission and with no regard for the law."
But prior to the ruling, Newsbin2 said on Wednesday that if BT makes any attempts to block subscribers from the website, it will "ensure continuity of service to our UK readers" by breaking BT's Cleanfeed filter. This filter is typically used to block access to sites playing host to child pornography – now it will also filter out Newzbin2.
"Our users don't wish Cleanfeed to work and based on a preliminary technical assessment we think it will be trivially breakable. We have the sand, and if needed we will pour it in Cleanfeed's engine oil," said one of Newzbin2's administrators. Friday in a response to the UK ruling, the administrators made the threat again, stating that "we know how it works. Security through obscurity doesn't work. And after October neither will Cleanfeed."
BT wasn't happy with the threat. "We would be appalled if any group were to try to sabotage this technology as it helps to protect the innocent from highly offensive and illegal content," the company stated. BT said it has no plans to appeal the ruling, and will return to court with the MPA in October to work on how the blocking will actually be carried out.
"Website blocking is pointless and dangerous," said Peter Bradwell of the Open Rights Group ."These judgments won't work to stop infringement or boost creative industries. And there are serious risks of legitimate content being blocked and service slowdown. If the goal is boosting creators' ability to make money from their work then we need to abandon these technologically naive measures, focus on genuine market reforms, and satisfy unmet consumer demand."