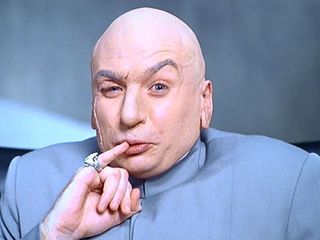 Tuesday McAfee announced the findings of its 2010 "Digital Music & Movies Report: The True Cost of Free Entertainment" (pdf). The report reveals a growing number of cyber threats associated with online music and videos. These threats include using the "free" search term, streaming MP3s and video, hiding malware in music and movie-related websites, and distributing malicious ads to reputable web sites.
"The research found that adding the word 'free' to a search for music ringtones resulted in a 300 percent increase in the riskiness of sites returned by major search engines in English," McAfee said in a press release. "The word 'free' in other languages yielded similar results. Searching for 'MP3s' added risk to music search results, while searching for 'free MP3s' made those searches even riskier. Even when a consumer indicated that they wanted to pay for the MP3 in their search, results still sent them to pirated content."
McAfee also pointed to malicious advertising--aka malvertising--made on social media sites such as YouTube and Twitter. Comments-based ads typically are used to distribute malware or exploit the user's browser while offering free music, videos, or other products. Paula Greve, director of web security research for McAfee, said that web surfers should use common sense and not click on those links. "Consumers must stay aware of the risks and be on the lookout for potential new dangers," Greve said.
Naturally, McAfee suggests that users install software like Total Protection and the SiteAdvisor plug-in to keep safe. The firm also stresses that consumers should avoid searching for "free" content, avoid clicking on links in banner ads hosted on less-popular websites, and keep in mind that the more popular a topic, movie or artist is, the more risky the search results.
To read the full report, the PDF file can be downloaded here... if you dare (insert Dr. Evil laugh here).