Astell & Kern AK UW100: Specifications
Colors: Black
Battery life: Up to 24 hours
Connectivity: Bluetooth 5.2 (codecs: SBC, AAC, aptX Adaptive)
Water resistance: Not specified
Size: Not specified
Weight: 0.25 ounces
Given its upmarket reputation, the Astell & Kern AK UW100 aren't outlandishly expensive, and are priced to meet the acknowledged class-leaders head-on.
As its first pair of true wireless earbuds, on paper, the AK Hi-Fi TWS UW100 (to give them their full name) are a mixture of 'great specification' and 'noticeable specification omissions'. In practice, though, the sound they make will be impressive enough to make all but the most committed box-tickers (or those for who the negation of external sound is even more important than the quality of their sound they're listening to) overlook these shortcomings. Where straight-ahead sound quality is concerned, these Astell & Kern earbuds are among the very best true wireless designs around — at any price.
Astell & Kern AK UW100 review: Price and availability
The Astell & Kern AK Hi-Fi TWS UW100 (which for the sake of everyone's sanity we'll call 'UW100' from here on in) are on sale now, and they're priced at $299 / £249.
You'll need more than two hands to count all the very many pairs of similarly priced, extensively specified and high-performance alternatives that exist at this sort of money. Everyone from Apple and Bose to Sennheiser and Sony, not to mention savants like Bowers & Wilkins and Grado, has a product in direct competition. This is either a bold or foolish move on Astell & Kern's part — can you guess which it is?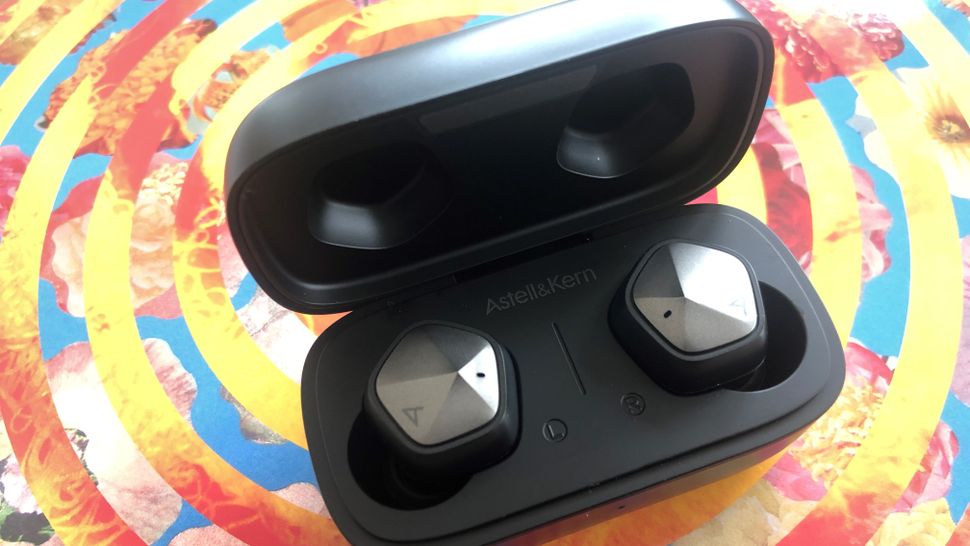 Astell & Kern AK UW100 review: Design
Anyone who's familiar with Astell & Kern's extraordinarily accomplished, and profoundly pricey, range of digital audio players will know the company has a very specific design aesthetic. And just because true wireless earbuds are small and functional, A&K hasn't missed the opportunity to put its distinctive design stamp on the UW100. As much as is possible, anyhow.
A&K has deployed its familiar 'shadow and light' angularity on the outer surface of the earbuds, and has done something similar on the lid of their charging case. The result is a pair of earbuds that look as individual as these things ever get. They're also noticeably large and at 0.25 ounces (around 7g), a little heavier than is the norm.
On the inside, the UW100s feature a hi-res AK4332 32-bit digital-to-analogue convertor and a couple of high-end balanced armature drivers sourced from acknowledged experts Knowles. Each of these items is of greater potency than is usual in products like this, and (at the very least) serve as an indication of just how serious Astell & Kern is about audio quality.
Although it would appear — on paper, at least — to be just a little less serious about banishing external influences on that audio quality. The UW100 don't feature active noise-canceling (which is something virtually every price-comparable rival includes) — instead, the company is making bold claims about the effectiveness of the passive noise isolation provided by the snug nature of the way the earbuds fit…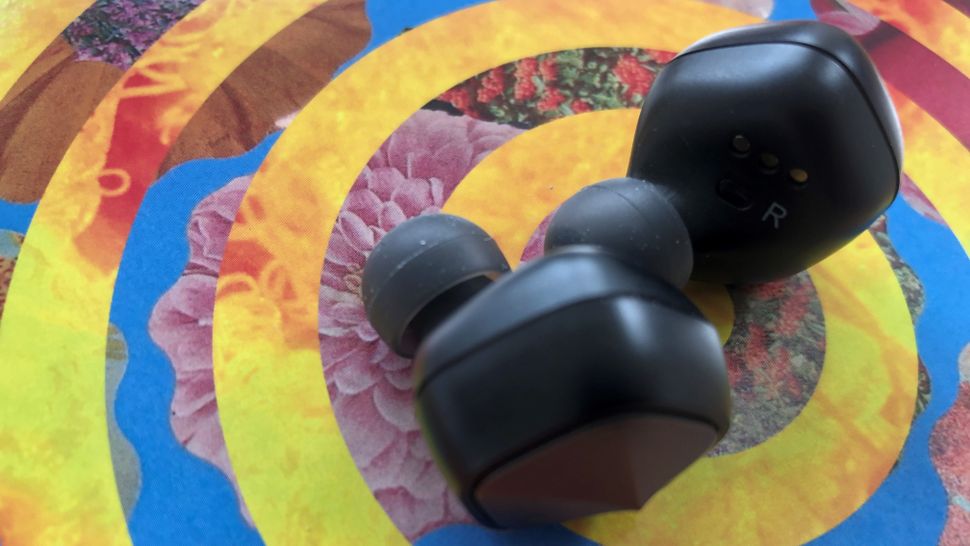 Astell & Kern AK UW100 review: Comfort and fit
Despite their relative bulk, the UW100 are very comfortable to wear and secure in situ. Some of this is thanks to the 'twist-and-lock' method of positioning that's familiar from any earbud that isn't aping Apple, and some of it is thanks to the five-strong selection of differently sized ear-tips Astell & Kern supplies. The smaller-eared among us may find the UW100 too large to be a realistic proposition, but the rest of us should be assured these earbuds are as comfortable as any nominal rival.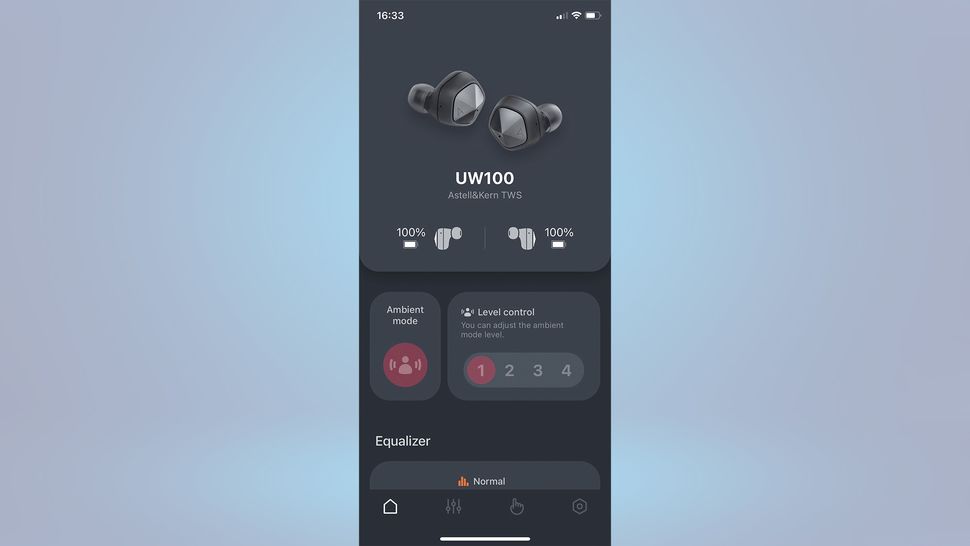 Astell & Kern AK UW100 review: Controls
First things first: there's no voice-assistant compatibility here. Control is available almost entirely via the (reliably responsive) capacitive touch-surface on each earbud. All the usual stuff — 'play/pause', 'skip forwards/backwards', 'volume up/down', 'answer/end/reject call' and so on — is available, and consequently the UW100 are an absolute doddle to operate.
There's also a control app — although 'control' is a bit of a misnomer. Here's where you can get an indication of battery life, choose between five EQ presets, reassign the specifics of the touch controls, and switch 'ambient mode' on or off. 'Ambient mode' gives a boost to external sounds, and there are four levels of intensity available should you decide to turn it 'on'. So while it's a useful app as far as it goes, and stable with it, 'control' — at least in terms of playback — is really not something it gets involved in.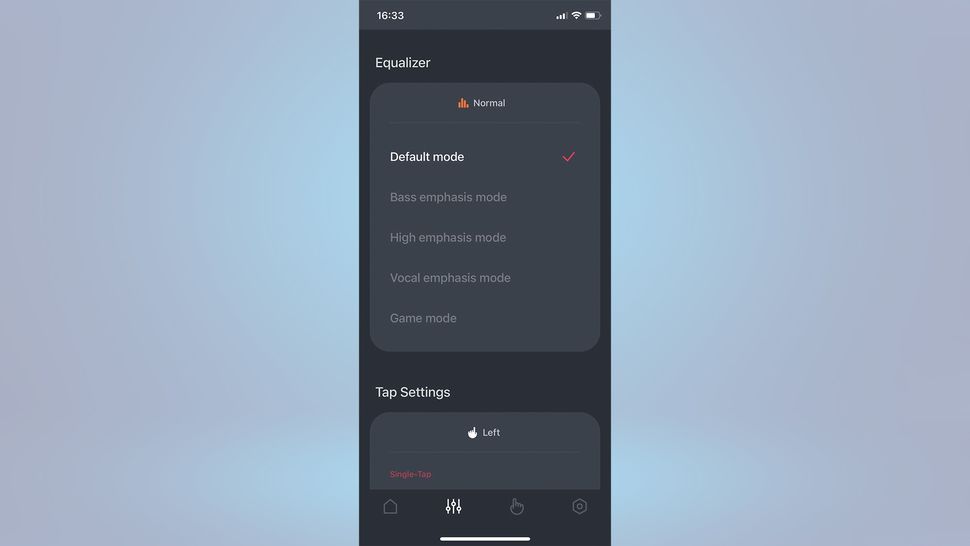 Astell & Kern AK UW100 review: Sound quality
No two ways about it, these Astell & Kern earbuds sound excellent. Whether that's down to the robustness of their wireless connectivity, the high-end nature of their DAC, the uncompromised engineering of their drivers or (most likely), the combination of all three is, ultimately, neither here nor there. It's the result that counts — and the results here are extremely impressive.
These earbuds unearth a remarkable amount of detail. Even in recordings you might think yourself familiar with, there are transient details, subtleties or virtually non-existent nuances the UW100 will tease out and inform you of. They're staggeringly informative, but are in no way analytical or smart-assed about it — they simply extract every scrap of information contained in a digital audio file and let you have it, in full and in context.
Low frequencies are deep and impressively rapid as the UW100 hit solidly and hard without any sense of overhang.
Up at the top end there's bite and shine. For best performance you're going to want to partner these earbuds with a good quality source player and the highest quality music files to avoid high treble sounds glinting uncomfortably. But even with standard sources and material, somehow things never quite cross the line into hardness. And in between, the midrange is the star of the show — the remarkable amount of detail that's revealed means singers get full expression, and consequently voices are packed with character.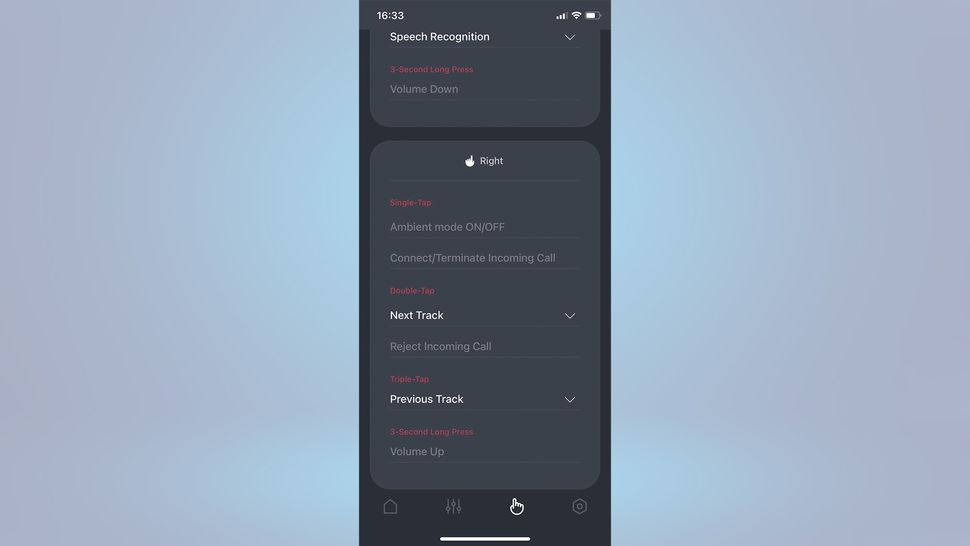 The UW100 describe a big, well-defined and fanatically organized soundstage. Even with a recording as multifaceted and complex as The Flaming Lips' "The Spark That Bled" there's ample room for each element of the song to flex its wings so that you can examine strands of the music completely without it getting in the way of the overall performance.
What else? Well, dynamics of all kinds — from the broad 'quiet/LOUD' stuff to the minor harmonic variations audible in a solo piano piece — are handled with assurance. Rhythms are expressed convincingly. And there's something approaching elegance to the way the UW100 glide through even the most testing tempos.
Shortcomings, such as they are, have nothing to do with the sound the UW100 make. The much-vaunted passive noise isolation turns out to be of the 'OK-ish, but you'll never be free of external noise intrusion, even if the way the earbuds fit does mitigate it a little. And really, that's about it.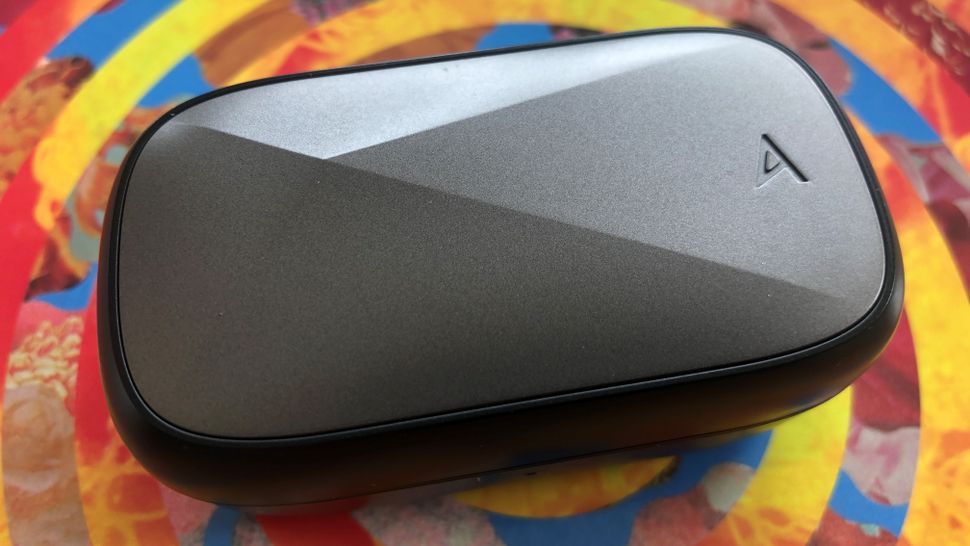 Astell & Kern AK UW100 review: Battery life
A total of six hours stored in the earbuds themselves, plus another three full charges in the charging case (which, like the earbuds it contains, is fairly large and quite wilfully designed) gives an all-in total of 24 hours between charges. If the worst happens, a 10-minute blast of mains power is good for another hour of playback. Charging can be done wirelessly, using any Qi-certified pad, or via the USB-C socket on the charging case.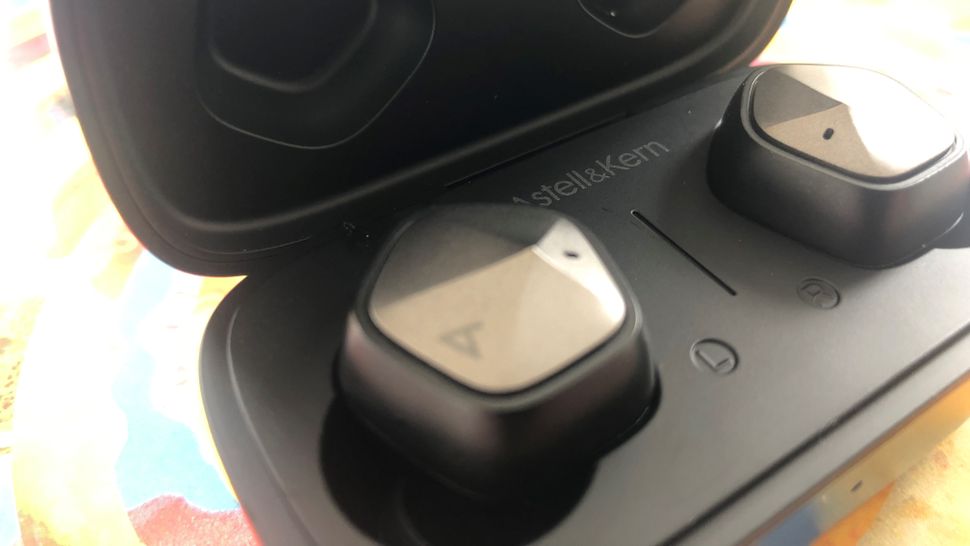 Astell & Kern AK UW100 review: Call quality and connectivity
The UW100 use Bluetooth 5.2 for wireless connectivity, and it's compatible with SBC, AAC and aptX Adaptive codecs, while multipoint support enables users to pair the earbuds to two devices simultaneously. The mic array that deals with 'ambient mode' also handles telephony — and it proves more than adequate. Wind-noise is suppressed quite well, and — and long as your connection is decent, of course — the UW100 are a perfectly acceptable way of making and receiving calls.
Astell & Kern AK UW100 review: Verdict
If you want earbuds with ANC and a full feature-set, look elsewhere — there are plenty of perfectly decent true wireless in-ear headphones that tick every box. But if you want as complete, as convincing and as straightforwardly enjoyable sound as this sort of money can buy, and if your ears are suitably sized, the Astell & Kern AK UW100 should most definitely be at the very top of your shortlist.