Apple opened 2023 with a bang by unveiling a revamped lineup of MacBook Pros and a new Mac mini, along with new M2 Pro and M2 Max chips to drive them.
The new MacBook Pro 14-inch and 16-inch 2023 launch with M2 Pro and M2 Max power on January 24 alongside the new Mac mini M2. While the new MacBook Pro models are certainly exciting, there's more new stuff to talk about with Apple's 2023 update to the Mac mini line.
When Apple debuted its inaugural M1 chip in the 2020 Mac mini with M1, it was a small revolution in Mac computing. The M1 chip redefined what we expect from a Mac in terms of performance, and allowed MacBooks to achieve new heights of power efficiency.
Since then we've been impressed by the leaps and bounds Apple's made with its in-house Mac silicon, but we haven't heard much about the next big thing to expect from Apple's tiniest PC. Now we've been given a glimpse of what to expect from the 2023 Mac mini, and it looks to be even cheaper and more performant than its predecessor — which was already a sweet spot in terms of price for performance.
To give you a clear idea of what's new, here's how the new Mac mini M2 compares to the Mac mini M1 from 2020.

Mac mini M2 vs Mac mini M1: Specs
Swipe to scroll horizontally
| Header Cell - Column 0 | M2 Mac mini (2023) | M1 Mac mini (2020) |
| --- | --- | --- |
| Price | $599 (starting) | $699 (starting) |
| CPU | M2 (8-core GPU, 10-core GPU) or M2 Max (10-core CPU, 16-core GPU) | Apple M1 (8-core, 8-Core GPU) |
| RAM | 8-24GB (M2), 16-32GB (M2 Pro) | 8GB / 16GB |
| Storage | 256GB-2TB (M2), 512GB-8TB (M2 Pro) | 256GB / 512GB / 1TB / 2TB |
| Ports | 2x Thunderbolt/USB 4 (M2) or 4x (M2 Pro), HDMI, 2x USB-A, Ethernet (up to 10GB), 3.5mm headphone jack | Thunderbolt/USB 4 (2), HDMI 2.0, USB-A (2), Ethernet, 3.5mm headphone jack |
| Connectivity | Wi-Fi 6E, Bluetooth 5.3 | Wi-Fi 6, Bluetooth 5 |
| Dimensions | 7.7 x 7.7 x 1.4 inches | 7.7 x 7.7 x 1.4 inches |
| Weight | 2.6 pounds (M2), 2.8 pounds (M2 Pro) | 2.6 pounds |
Mac mini M2 vs Mac mini M1: Price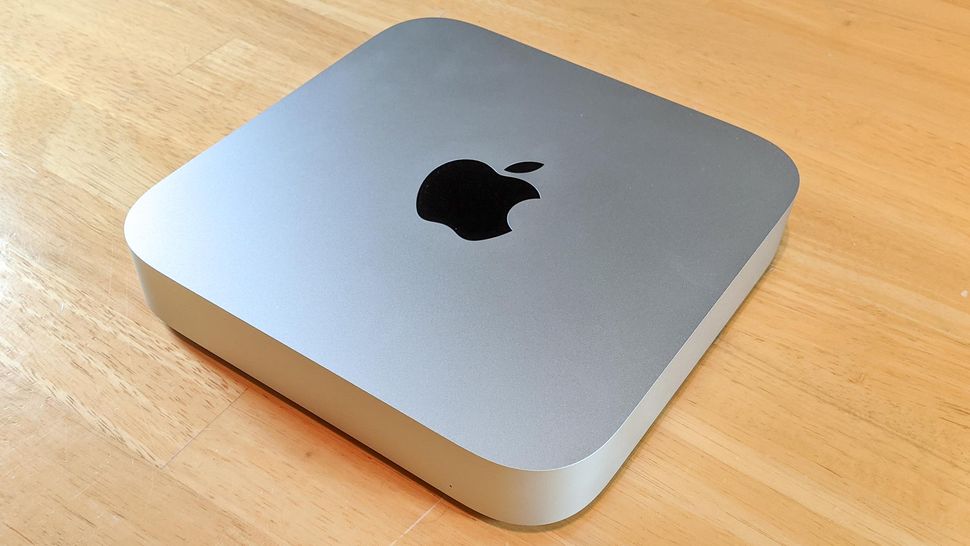 The Mac mini M2 is available for order right now via Apple's website, and will begin shipping January 24th. The base price for the new Mac mini is $599 (as well as £649 or AU $999 in the U.K. and Australia, respectively), which is $100 cheaper than the entry-level Mac mini M1 was at launch.
However, unlike 2020's Mac mini with M1, the latest model can be upgraded with a beefier M2 Pro chip. This is a more powerful version of the base M2 chip that offers more CPU and GPU cores (10-core CPU, 16-core GPU vs. 8-core CPU, 10-core GPU on the M2), though it costs more too. The entry-level Mac mini with M2 Pro has a starting price of $1,299, making the price of upgrading to M2 Pro roughly $700.
Given that the 2020 Mac mini with M1 offered no upgrade over its M1 chip and had a starting price of $699, the new 2023 Mac mini is clearly a better value with more versatility than its predecessor.
Mac mini M2 vs Mac mini M1: Design
For better or worse, Apple appears to have changed basically nothing about the design of the Mac mini M2 vs. Mac mini M1. If you like the design of the existing Mac mini this isn't a problem, and we certainly praised it in our review, noting the "Mac mini's square shape and rounded corners are iconic, literally like an icon rendered in 3D" that sits on your desk.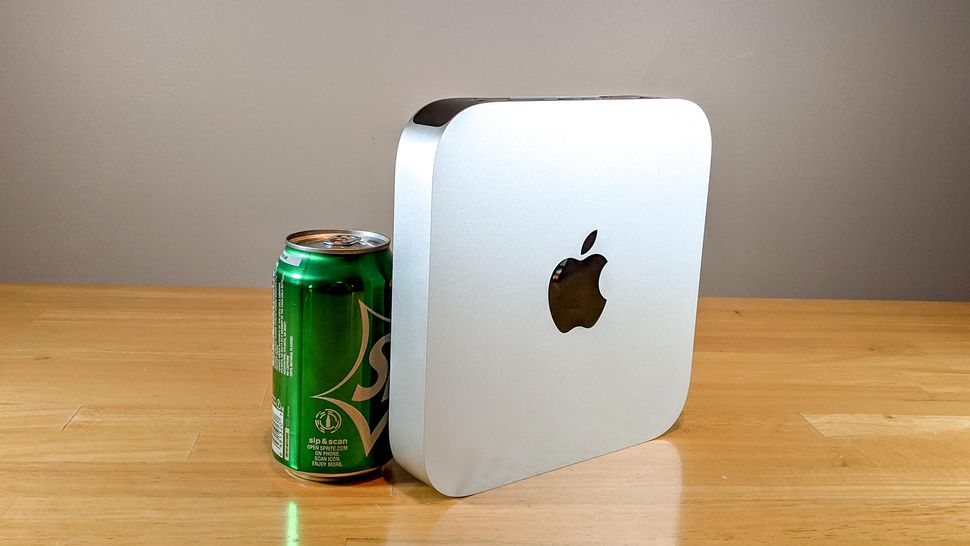 Like its predecessors, the Mac mini M2 has an aluminum chassis finished in a silvery bare aluminum. It's a classic and iconic look, one that fits neatly into all sorts of desk arrangements thanks to its pint-sized proportions. It measures roughly 7.7 x 7.7 x 1.4 inches and weighs ~2.6 pounds, though that goes up to 2.8 pounds if you spring for the upgraded M2 Pro model.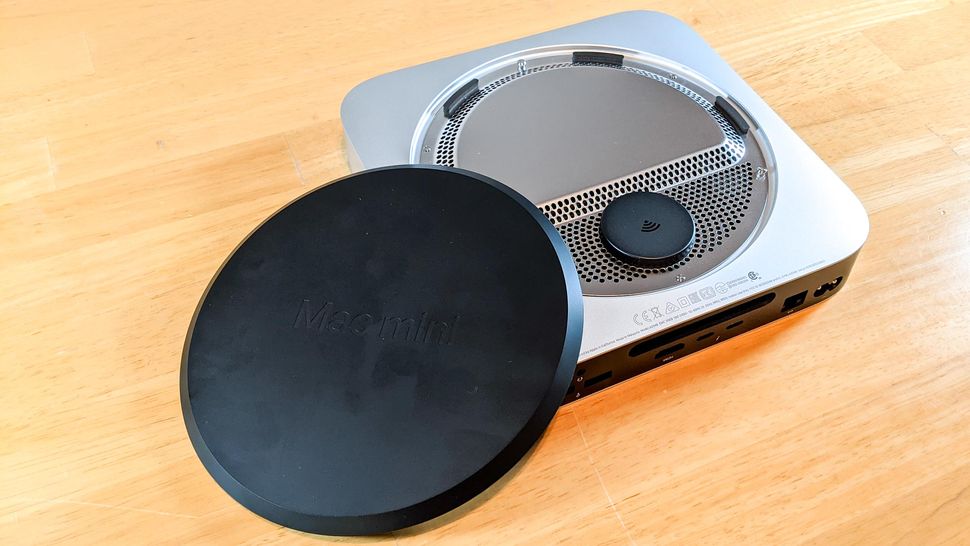 While we'll have to wait until we get one in for testing to check for ourselves, it's likely the new Mac mini M2 has a removable black plastic disc on the bottom which elevates it off your desk slightly, potentially improving airflow and cooling.
Mac mini M2 vs Mac mini M1: Ports
The Mac mini M1 did depart from its predecessors by changing up its port array, and now the Mac mini M2 has once again updated its offerings to be more relevant to modern needs.
The new Mac mini M2 sports two Thunderbolt 4 ports (or four if you splurge for the M2 Pro upgrade), as well as two USB-A ports, an HDMI port, an Ethernet port (configurable from 10-100GB), and a 3.5mm headphone jack.
That's a significant upgrade over the 2020 model, which offered two Thunderbolt 3 ports, two USB-A ports, a 3.5mm headphone jack and an HDMI port.
However, it's important to note that the HDMI port on the 2020 Mac mini M1 was HDMI 2.0, while the new Mac mini with M2 appears to have an HDMI 2.1 port. The difference between the two is that the newer Mac mini with M2 Pro can support more external displays, with higher refresh rates, than its predecessor. Specifically, a Mac mini with M2 Pro can support up to three displays (two via Thunderbolt @ up to 6K 60Hz, one over HDMI at up to 4K 60Hz) or one display up to 8K 60Hz (or 4K 240Hz) via HDMI alone.
Most people don't need to be doing a lot of computing work at 4K or 6K (let alone 8K), but it's nice to see the new Mac mini with M2 Pro is capable of it.
Mac mini M2 vs Mac mini M1: Performance
The most exciting upgrades to the Mac mini with M2 are under the aluminum hood, where the new M2 chip and M2 Pro chip help drive the Mac mini to new heights of performance.
The Mac mini with M2 is likely a fairly linear improvement over the 2020 Mac mini M1, as Apple claims the M2 offers 25% more transistors than the M1 and delivers up to 18% more multi-core performance. The company also claims the M2's 16-core Neural Engine (which helps out with machine learning tasks like image processing) is capable of processing up to 40% more calculations per second than the M1, which is good news for folks who like to see numbers go up.
The M2 chip also supports up to 24GB of memory, and Apple claims it can deliver up to 2x the performance of the M1 chip while using half the power. This allows you to configure a Mac mini M2 with up to 24GB of RAM, an improvement over the 16GB max allowed by the M1 chip.
And of course you now have the choice to kit your 2023 Mac mini out with an M2 Pro chip, which wasn't an option for the 2020 Mac mini. The M2 Pro supports up to 32GB of memory and offers faster memory bandwidth than the M2, meaning you can get a Mac mini with M2 Pro, configure it with up to 32GB of RAM and expect apps to load quicker than an entry-level Mac mini with M2.
The M2 Pro chip also offers more cores than we've ever seen inside a Mac mini, as you can configure it with up to a 12-core CPU (8 performance cores, 4 efficiency cores) and a 19-core GPU. Apple is pitching this model as a solid workhorse for photo/video editing and even gaming, claiming that a Mac mini with M2 Pro offers up to 2.5x faster graphics performance in Affinity Photo and up to 2.8x faster gameplay in Resident Evil Village than the entry-level Mac mini with M1. Hardly surprising given the 3-year gap between the two chips, but still impressive.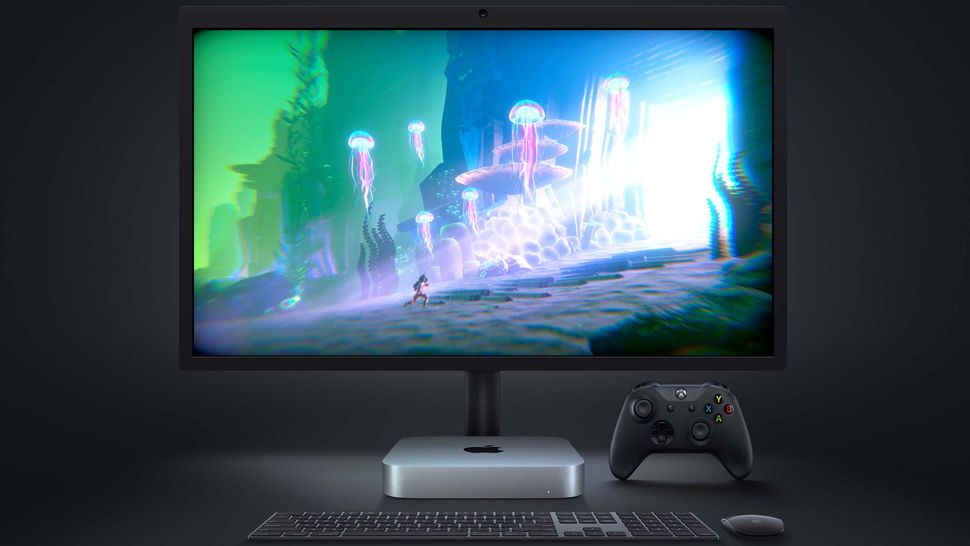 The new Mac mini M2 also offers improved wireless connectivity options over its predecessor, as it now supports Wi-Fi 6E and Bluetooth 5.3. These are the latest wireless standards in common use as of publication, and an upgrade over the slower versions available in the 2020 Mac mini M1.
Mac mini M2 vs Mac mini M1: Verdict
When the Mac mini M2 lands on store shelves in late January 2023 it will be a clear improvement over the old model, making your buying decision pretty straightforward. If you need a pint-sized Mac desktop for work or play, the Mac mini M2 is the Mac to buy. It's cheaper and faster than its predecessor, with no meaningful compromises.
But now that you have the option to upgrade the chip inside, the question of which Mac mini model to buy is a little more complicated than it used to be. After vetting M2-equipped MacBooks like the MacBook Air 2022 in our performance testing lab, I have no doubt that the base M2 chip is plenty powerful enough for day-to-day work, light photo/video editing and basic gaming. Based on what Apple's shown us so far I expect the M2 Pro to make the Mac mini 2023 a more capable workhorse, allowing you to do more (and at higher resolutions) than any Mac mini yet.
Is it worth the $700 price to upgrade a Mac mini with an M2 Pro chip? The answer is ultimately up to you, but we'll soon have a review published — along with plenty of performance testing — which will hopefully help you make that decision.