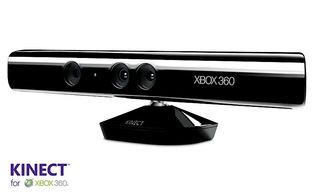 It was only speculated before, but now we know the launch dates and prices for both the new Xbox 360 S 'Arcade' version as well as the Kinect bundle.
Microsoft today announced an all-in-one bundle with an all-new Xbox 360 4GB console, the Kinect sensor and "Kinect Adventures" packaged together for $299.99 (U.S. ERP).
In addition, existing Xbox 360 console owners can purchase the Kinect sensor with "Kinect Adventures" for $149.99 (U.S. ERP).
Those who like the new form factor of the Xbox 360 but don't need all that 250GB storage can consider the Xbox 360 4GB console, which begins shipping on Aug. 3 in the U.S., will be available for $199.99 (U.S. ERP).
We're glad to learn that the new 4GB (internal flash) console will keep the built-in Wi-Fi N, and also have a matte finish as opposed to the fingerprint magnetic glossy black of the 250GB edition.
We asked Microsoft if there are any other storage options for the upcoming 4GB console, as storage is quite limited, and we are told that users can add in a HDD in the future, as well as take advantage of the up-to-two 16GB USB storage peripherals (for a total of 32GB external).
Microsoft also said that there will be more than 15 games ready at launch, and they'll all be priced at no more than $49.99.