Best Superhero Video Games to Play Right Now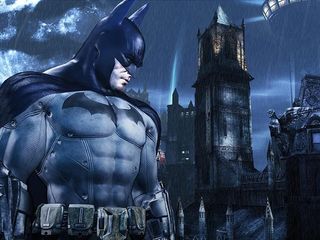 Digital Heroes
Superhero video games don't exactly have the best reputation -- just look at Superman 64 or the awful duo of Iron Man movie games. Still, there are plenty of great titles that bring out the best in our favorite men and women in tights, from fast-paced fighters to immersive role-playing romps.
With new comic-inspired movies arriving just about every month, you might find yourself with an itch to swing around like Spidey or stealthily take down baddies like Batman. That said, here are some of our favorite superhero games of all time.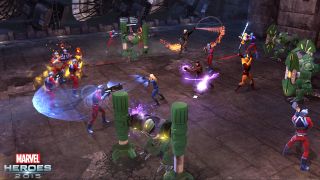 Marvel Heroes 2016
If Marvel characters and Diablo-style gameplay sounds like a match made in heaven to you, check out Marvel Heroes 2016. This massively multiplayer action-RPG for PC and Mac lets you play as more than 50 heroes, from icons such as Captain America and Wolverine to fan-favorites such as Squirrel Girl and Rocket Racoon. The free-to-play Marvel Heroes offers the deep character progression you'd expect from an online RPG, complete with a full story mode and tons of extra costumes inspired by Marvel films and comics. There's little chance we'll ever get a Marvel: Ultimate Alliance sequel, so Marvel Heroes 2016 is currently the best way to get your hack-and-slash superhero fix.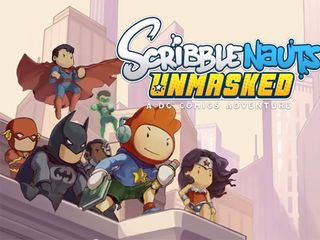 Scribblenauts Unmasked
Wish you could summon Superman's help by just writing his name? That's what "Scribblenauts Unmasked" is all about. This puzzle-adventure builds on the adorable hand-drawn "Scribblenauts" aesthetic by featuring just about any DC Comics character you can think of, from Aquaman or Animal Man to Zatanna or Zauriel. You'll need certain types of characters to get through certain areas, and you have the freedom to really get creative. If you don't believe us, just type in "zombie Batman" and see what happens.
(Wii U, 3DS, PC)
MORE: Best Android Games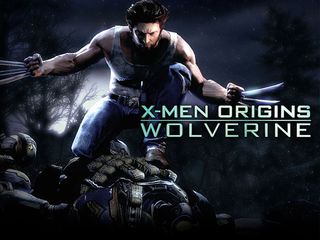 X-Men Origins: Wolverine
An imperfect game defined by gory, gratifying gameplay, "X-Men Origins: Wolverine" is the delicious junk food of the superhero game realm. As with the film it's based on, the story and acting won't blow you away. But when you want to simply rip people apart, "Origins" satisfies like no other. With sharp, bloody visuals and an array of attacks (the claw spin is our favorite) that gets bigger as you get further, this might be the best game based on a bad movie ever made.
(Xbox 360, Playstation 3, PC)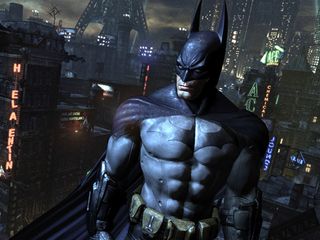 Batman: Arkham City
The masterful storytelling and tight combat of 2009's "Batman: Arkham Asylum" set a new standard for superhero games, and 2011's "Arkham City" perfected the formula. You control the Dark Knight as he investigates crimes, takes down Arkham inmates and uncovers dark secrets. "Arkham City" lets you roam an open-world chunk of Gotham while giving you new gadgets and abilities to take on Mr. Freeze, Penguin and a haunting Joker. If you plan to pick up "Arkham Knight," the first two "Arkham" titles are must-plays.
(Xbox 360, Playstation 3, Wii U, PC)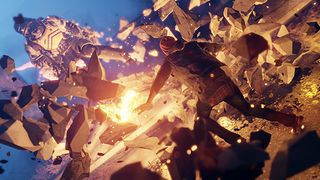 Infamous: Second Son
Infamous: Second Son can best be summed up in two words: power trip. This PS4 exclusive truly makes you feel superhuman, as protagonist Delsin Rowe can shoot smoke bombs out of his hands and come plummeting down from the top of a building with a devastating ground-pound that scatters his enemies. Second Son's story often forces you to make tough choices between good and evil, but as with previous Infamous games, the real draw here is the ability to wield awesome powers in a fully-explorable open world.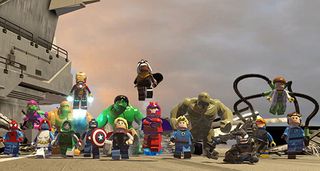 LEGO Marvel Super Heroes
The latest installment of WB Games' popular LEGO series sends the likes of Spider-Man, Iron Man, and the Hulk on a journey to stop Marvel's biggest bad guys. However, the real fun of this current and next-gen adventure lies outside of the story, as you can freely roam a virtual NYC with over 100 characters that span the Avengers, X-Men, and everyone in-between. (Xbox 360, Xbox One, PS3, PS4 Wii U, PC)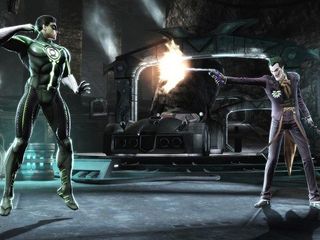 Injustice: Gods Among Us
If you've been arguing with your best friend over who would win in a fight between Batman and Superman, "Injustice" is for you. This NetherRealm Studios-developed fighting game brings together 30 of the DC Universe's most iconic heroes and villains with one purpose: To beat the living snot out of one another.(Xbox 360, PS3, PS4, PS Vita, Wii U, PC, iOS, Android)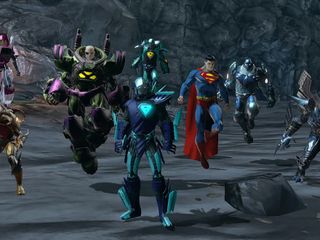 DC Universe Online
Plenty of games let you control DC heroes, but the massively multiplayer online game "DC Universe Online" is the only one that truly lets you become a part of the brand's enormous universe. You play as your own hero or villain, fighting alongside DC icons such as Batman, Green Lantern, Harley Quinn and The Joker. With real-time combat and robust character development, this free-to-play experience has something for everyone.(PS3, PS4, Xbox One, PC)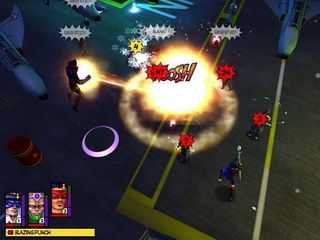 Freedom Force
"Freedom Force" is an action role-playing game with original characters that look as if they were ripped right from the Silver Age of comic books. The game's story revolves around an evil alien race that turns much of the world into supervillains, which prompts you and up to three friends to smash through them. If you want a game that feels like a living comic book, you can still pick this 2002 classic up on Steam.(PC, Mac)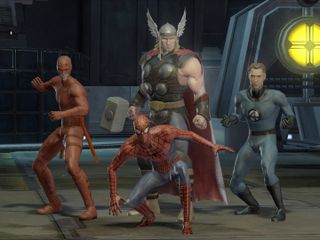 Marvel: Ultimate Alliance 2
Comic-book games are best when they allow you and your friends to fight crime as a team, and Ultimate Alliance 2 evolves the formula to near-perfection. The action-RPG packs a massive roster, including Spider-Man, the Avengers and the X-Men, and certain characters can perform special Fusion attacks when paired. The game is based on Marvel's tumultuous Civil War storyline, making it the perfect thing to play once you've seen the latest Captain America movie. (Xbox 360, PS3, PS2, PSP, Wii, DS)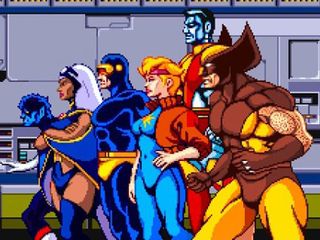 X-Men
This classic beat-'em-up wowed arcade-goers in 1992, thanks to its six-player co-op play and ultra-smooth (for the time) graphics. Players control Cyclops, Wolverine, Storm, Colossus, Nightcrawler and Dazzler in an effort to bring down the Brotherhood of Evil Mutants. If you're out of quarters and still want to hear Magneto's infamously campy "Welcome to Die!" quote, you can snag this gem digitally for cheap on Xbox Live Arcade, PlayStation Network, Android and iOS.
MORE: 15 of the Best Android Games for Smartphones and Tablets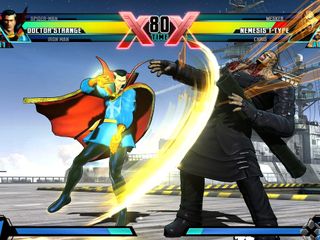 Ultimate Marvel vs. Capcom 3
Capcom has been crafting Marvel fighting games since 1994's "X-Men: Children of the Atom," and its most recent comic brawler is the "Ultimate" installment. "UMvC3" allows you to enjoy frenetic 3-on-3 fighting with 50 characters, both from the Marvel Universe and from classic Capcom games such as "Street Fighter" and "Resident Evil." More important, the game lets you kick butt with Marvel mini-menace Rocket Raccoon. (Xbox 360, PS3, PS Vita)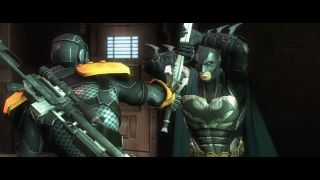 Get Your Gaming Fix at Tom's Guide
If you're looking for the best place to play your favorite superhero games, check out our PS4 vs. Xbox One face-off as well as our round up of the Best Desktops for Gaming. Need more power? Gear up with our favorite keyboards, mice and controllers.