7 Biggest Things Apple Announced at WWDC 2018

No Hardware, But Plenty of New Features
As a software-only event, WWDC 2018 didn't seem very exciting on the surface, but when you dig a little deeper, there are some pretty profound new features coming in iOS 12, watchOS 5 and macOS Mojave that will change the way we use our devices. There's Screen Time, which is a godsend for parents, Siri Shortcuts for doing multiple things just by uttering a single command and an Apple Watch perk that will make it much easier to keep in touch.
Here's the key highlights.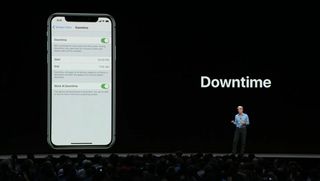 Screen Time
If you or your kids are addicted to their iPhones, Apple has your intervention in the form of Screen Time, an app that creates daily and weekly activity reports that show you how much time you're spending in various apps, as well as how many times you pick up your phone.
Even better, parents can set App Limits for their kids and schedule Downtime for when their iOS devices can't be used. However, you can whitelist activities like reading. — Mark Spoonauer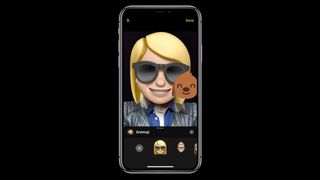 Memoji
Apple's iPhone X turned iOS emoji into talking heads that have starred in their own TV commercials. Now you can become your own animated emoji with the launch of Memoji, a feature that lets you create your own customized talking avatar. You can choose your skin tone, hair shade and style and even add freckles.
Samsung copied Apple's animated emoji idea, but turned it into a creepy Bitmoji-like creation that was, quite frankly, terrifying to look at. We'll see if Apple can right this wrong with Memoji. — Caitlin McGarry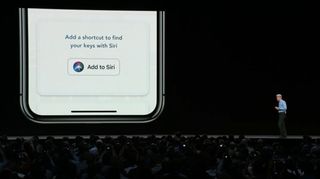 Siri Shortcuts
Similar to custom routines in Google Assistant. Siri Shortcuts is a new app that helps you create a series of actions activated by summoning Siri with a specific phrase, such as, "I'm leaving home." That would prompt Siri to turn off the lights, adjust the temperature in your home and lock the doors, or any other action you tie to that command.
Third-party apps will now feature an "Add to Siri" option so you'll know what tasks Siri can manage for you. — Caitlin McGarry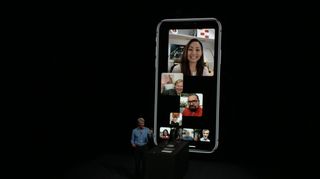 Group FaceTime
FaceTime is getting way more interesting with Group FaceTime, which will let you have a video chat with up 32 people. The person who is speaking will automatically get the larger tile on screen in real time. Plus, you'll be able to bring your customized Memoji into the conversation. — Mark Spoonauer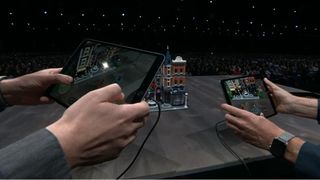 ARKit 2
Augmented reality is still waiting for a killer app, but at least Apple is laying the groundwork with ARKit 2, which for the first time enables shared augmented reality experiences. For example, in the upcoming Lego AR City app, you and a friend can insert characters in a rich virtual environment and have mini adventures.
Apple is rolling out its own Measure app, which lets you measure objects by pointing your finger on the screen and dragging it around the edges. In collaboration with Pixar, Apple introduced a new USDZ (Universal Scene Description) file format for integrating AR with apps like Messages, Safari and Mail. You'll even be able place AR objects you find on the web, like a guitar, into the real world. — Mark Spoonauer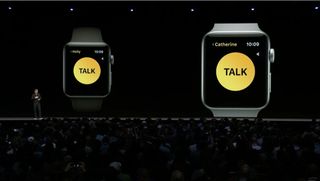 Apple Watch Walkie-Talkie
The Apple Watch is turning our low-tech childhood dreams into sophisticated reality with watchOS 5's Walkie-Talkie feature. As an alternative to sending a text message, you can activate Walkie-Talkie mode with your closest friends and send them real-time voice messages that will buzz their wrist and play automatically. It works just like an actual Walkie-Talkie, but in a device that can do so much more. — Caitlin McGarry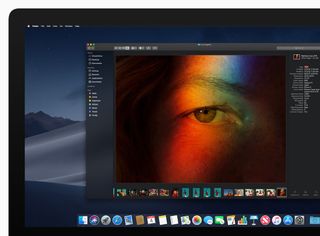 macOS Dark Mode
Inspired by the Mojave Desert at nighttime, Apple is finally turning on Dark Mode for Macs in macOS Mojave this fall. Dark mode extends across your entire Mac experience, not just select native apps, and should make your Mac easier on the eyes.
Even cooler: Your desktop will slowly shift into Dark Mode as the day unfolds, the wallpaper darkening from a desert morning to evening. —Caitlin McGarry