Every Street Fighter 30th Anniversary Game, Ranked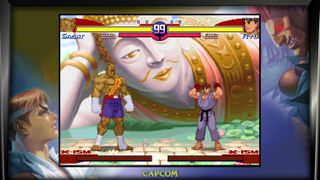 A History of Hadoukens
The Street Fighter 30th Anniversary Collection is finally here, allowing you to relive decades' worth of Street Fighter history on your PC, PS4, Xbox One or Switch. The 12-game collection covers everything from the 1987 original to the beloved Street Fighter III: Third Strike, complete with online play and a robust museum mode that lets you explore the origins of every hadouken fireball and fierce dragon punch.
But while Anniversary Collection is an impressive package, not every old Street Fighter game is created equal. To help you decide which arcade classic to dive into first, here's every game in the collection ranked from worst to best.
Credit: Capcom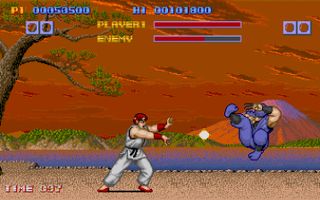 Street Fighter (1987)
The original Street Fighter is important for many reasons, but its playability isn't one of them. This 1987 arcade brawler feels terribly clunky by today's standards, and has only two playable characters. Still, its importance to the fighting game genre can't be understated —this is the game that gave us the now-standard joystick motions for fireballs, dragon punches and hurricane kicks, and introduced such iconic characters as Ryu, Ken and Sagat. While it might not be a ton of fun to play, the first Street Fighter is worth dipping into at least once to see where it all began.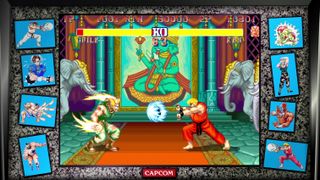 Street Fighter II: The World Warrior (1991)
Street Fighter II kick-started the modern fighting-game genre as we know it, delivering a varied roster of playable characters such as Ryu, Chun-Li and Guile that eachpacked their own unique moves and special attacks to master. It was more refined than any other fighter on the market at the time, and became a global phenomenon that munched quarter after quarter from folks who wanted to be the best at their local arcade.
So why is it so low on this list? The original incarnation of Street Fighter II simply doesn't feel that great today. The faster pace introduced in such titles as Street Fighter II Hyper Fighting and Super Street Fighter II Turbo make this version of SFII feel stiff by comparison, and its eight-character roster, while timeless, is a fraction of the size of what you'll find in most other installments. Still, as a piece of gaming history, Street Fighter II is easily one of the genre's defining titles.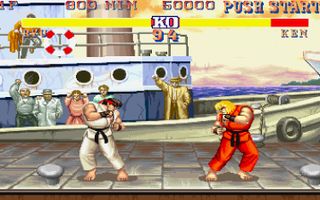 Street Fighter II Champion Edition (1992)
The second incarnation of Street Fighter II, Champion Edition was notable for finally letting you play as the four boss characters, as well as for allowing two players to play as the same character against one another. These additions were a breakthrough at the time, but Champion Edition now suffers from the same problem as its predecessor: It simply feels too slow.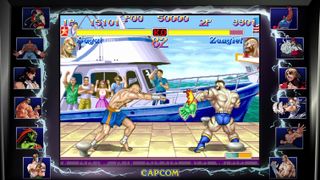 Super Street Fighter II: The New Challengers (1993)
Super Street Fighter II marked an important sea change in Street Fighter II's five-game evolution, introducing four fan-favorite characters in Cammy, Fei Long, Dee Jay and T. Hawk while also overhauling the graphics and tweaking some key gameplay. The new fighters and moves brought some much-welcomed flair to the series, but again, this particular incarnation feels stiff and slow today — a problem that was fixed in the eventual Super Street Fighter II Turbo.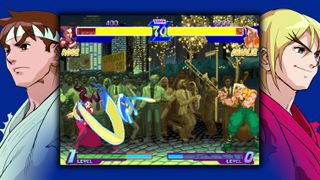 Street Fighter Alpha (1995)
A spin-off series set before the events of Street Fighter II, Street Fighter Alpha is notable for its slick, anime-inspired art style as well as its fresh roster of new characters (Rose, Charlie) and favorites from Final Fight and Street Fighter 1 (Guy, Birdie). The game introduced key mechanics such as multilevel super combos, as well as the alpha counter: a reversal attack that let you escape your opponent's pressure while blocking. Although the Alpha series wouldn't peak until later on, the first Street Fighter Alpha was an exciting breath of fresh air after years and years of Street Fighter II re-releases.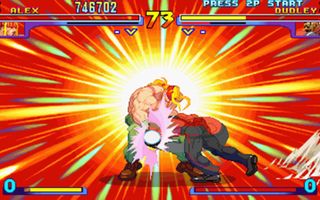 Street Fighter III: New Generation (1997)
Perhaps the biggest left turn in Street Fighter history, Street Fighter III: New Generation tossed aside most of Street Fighter's core cast for a new batch of characters that ranged from stylish (Ibuki, Dudley) to flat-out strange (Necro, Oro). It was a stunning showcase of Capcom's budding CPS-III arcade hardware, delivering a level of detail and animation that was leaps and bounds ahead of any previous game in the franchise. And perhaps most important, Street Fighter III saw the debut of the parry, a highly technical reversal move that allowed savvy players to swiftly deflect their opponents attacks with a well-timed joystick motion.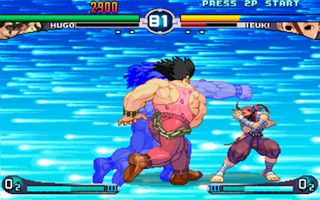 Street Fighter III: 2nd Impact (1997)
Street Fighter III: 2nd Impact built on New Generation's strong foundation, introducing fan- favorite characters Urien and Hugo and bringing iconic villain Akuma back into the mix. It is perhaps most notable for introducing EX Specials (powered-up versions of special movies that cost some of your super meter), a feature that would become a staple for the series going forward. The Street Fighter III series had yet to peak at this point, but 2nd Impact still looks and plays great today.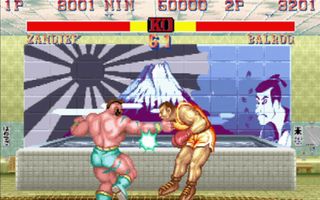 Street Fighter II: Hyper Fighting (1993)
In what would become a trend for the franchise, the third time was the charm for Street Fighter II. Street Fighter II: Hyper Fighting is exactly what it sounds like: a faster, more fluid version of Street Fighter II. It came complete with fresh color schemes for every character, rebalanced gameplay and key new moves, such as Chun-Li's fireball. There's a reason Hyper Fighting is the version of Street Fighter II featured on platforms such as the SNES Classic — if you want to play Street Fighter II at its very purest, this is the best way to do so.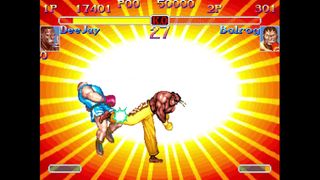 Super Street Fighter II Turbo (1994)
While Hyper Fighting might be the purest Street Fighter II experience, Super Street Fighter II Turbo is far and away the most complete. This final iteration of Street Fighter II throws in the kitchen sink, combining the vast roster of Super Street Fighter II with the brisk pace of Hyper Fighting. It also introduced super combos: big, screen-filling special moves that would go on to become a staple of not only Street Fighter but fighting games as a whole. The fact that Super Turbo is still played competitively to this day speaks volumes about its legacy —it's still one of the fastest, most technically sound games in the entire series.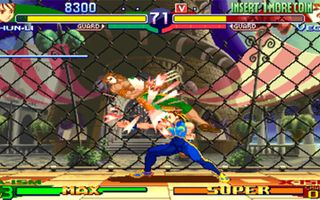 Street Fighter Alpha 3 (1998)
One of the most ambitious and feature-rich games in the franchise, Street Fighter Alpha 3 offers a huge roster of new and old characters while allowing for a range of different play styles. This installment lets you pick one of three "isms" for your character:- A-ISM gives you access to a traditional super meter; V-ISM lets you focus on custom combos (a la Alpha 2); and X-ISM lets you favor power over defense with a single super bar (like that of Super Turbo). Add in new characters like R. Mika and Karin and returning favorites like Cammy and E. Honda, and you've got a refined, incredibly robust Street Fighter game that truly lets you play your way.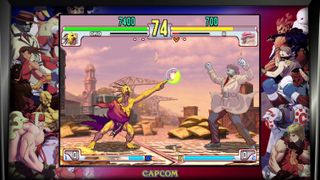 Street Fighter III: 3rd Strike (1999)
Highly technical and dripping with style, Street Fighter III: 3rd Strike is one of the most beloved games in the series among hardcore competitors. This game builds on the bold animation and tight parry mechanics of previous Street Fighter III installments, while introducing new characters such as Remy and Makoto and finally bringing Chun-Li back into the mix. And who can forget that soundtrack? 3rd Strike is also responsible for spawning Evo Moment 37 — an iconic competitive gaming moment that, in just a few seconds, showcases what makes high-level fighting games so exciting.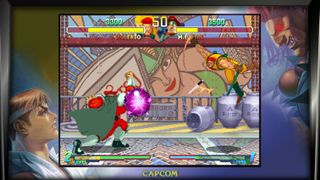 Street Fighter Alpha 2 (1996)
Although all of the top five games on this list have a legitimate claim to the No. 1 spot, Street Fighter Alpha 2 does the best job of gracefully combining everything that makes the series great. This game introduced the free-flowing custom combo system, while also debuting series mainstays like Sakura and Rolento and bringing back favorites like Dhalsim and Zangief. It certainly doesn't hurt that the game's artwork, music and overall style are as good as the series gets. This all results in a package that's deeper than Alpha 1 and Street Fighter II, less overwhelming than Alpha 3 and 3rd Strike, and simply some of the most fun you can have playing Street Fighter — whether you're a tournament pro or an aspiring world warrior.
The only downside to Alpha 2 is that it can't be played online in the Street Fighter 30th Anniversary Collection. Capcom, please change that, will ya?