CES 2010: Previewing A New Decade Of Tech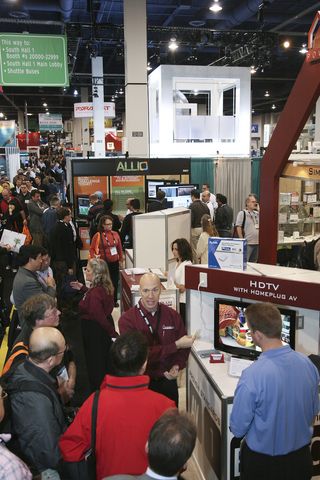 One Device To Rule Them All
Two of the hottest topics at 2010's Consumer Electronics Show this week have to do with companies and products that won't even be there.
Naturally, the companies are Google and Apple—and the products—a $529 Android smartphone, and a long-awaited tablet computer, respectively—will be hyped at events far away from the Las Vegas strip. Meanwhile, more than 2,500 other companies and organizations will be doing their best to steal some of the limelight back from those two giants by offering up their own tantalizing new gear, shrouding it in mystery, and promising it to gadget reviewers and consumers on dates far in the future. That's what CES is all about.
While we may not get a look at the latest Google phone—dubbed the Nexus One—which was launched in Mountain View at Google's headquarters on January 5, or Apple's tablet (expected, but by no means guaranteed, to arrive in Apple's Cupertino HQ on January 27) for a while, you can be sure everyone at the trade show will be talking about them.
And we'll be listening. At Tom's Guide, we consider ourselves to be pretty good at trend spotting—the art of seeing patterns and guessing next moves in the consumer electronics industry. We already have a good sense of what we're going to see in Vegas this year, and almost everything we're expecting falls into a major trend category for 2010 and beyond.
Read on to see our expectations for the biggest trends of CES—and, therefore, all of tech in 2010. Here's a hint: 2010 will be the year of the race towards the most perfectly designed convergence device (yeah, just like every year).
What would you check out if you were in Vegas at CES? Leave us a note in the comments, and we'll be your eyes and ears.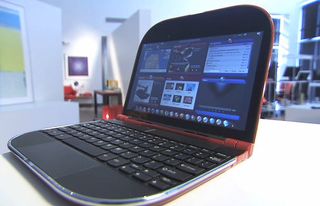 "Smartbooks"
Call us jaded, but we've begun to think that there's nothing new under the sun when it comes to mobile computing devices. Yes, manufacturers can innovate on design and features—but let's settle on a name, guys. With CES 2010 comes an entirely "new" computer category: the Smartbook. You see, it's like a netbook, but it's even cheaper, possibly smaller, and more like a smartphone. It may or may not have a broadband connection over a cellular network for data and even voice calls. It will use a tiny smartphone processor (most of these are known as ARM-processors). Got all that? So, who will make one? Nokia's N900 phone/tablet device is considered by some to be a Smartbook. But Lenovo jumped into the ring first with the Skylight: a $499, 10.6-inch screen clamshell notebook (rounded corners) with features a Qualcomm Snapdragon ARM processor and includes Wi-Fi and 3G. It reminds us for one of the first candy-colored Apple iBooks from 1999--we're not sure if the rounded corners make the best use of space with a rectangular screen, but we can't wait to check it out.
Freescale Semiconductor, the cell phone chip maker, will be showing off a concept design at CES, that, if produced, would cost about $200. It has a 7-inch touch-screen and a long-lasting battery (all day, like a phone). It contains a 64GB solid state drive. Freescale refers to its design as a tablet Smartbook, thus blurring the line among product categories even further.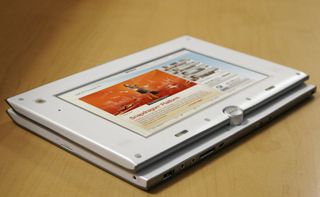 Tablets
Some companies will give their new micro-computers the tablet label. One hot rumor says that HTC—the popular smartphone maker that is also rumored to be building Google's Nexus One—will circulate a tablet at CES that is aimed to compete directly with Apple's rumored device. The baseless gossip circle includes details that the HTC touchscreen device will run a Qualcomm processor, the Android operating system, Google's Chrome browser (though competing rumors say the device will run another Google operating system called Chrome), and new Adobe software. But HTC isn't likely to officially launch such a device yet—instead, the company will probably put it in the hands of the biggest movers and shakers in private meetings in Vegas.
One thing we think we know about tablets is that they're unlikely to be as cheap as netbooks or Smartbooks. After all, if this is a product category soon to be entered by Apple, how cheap could it really be? And following that, if Google and Apple are jumping into tablets, can Microsoft be far behind? Hey guys, remember the UMPC? Whatever happened with that? Meanwhile, Qualcomm itself will show off concept devices that utilize its Snapdragon platform—more small, low-powered computers.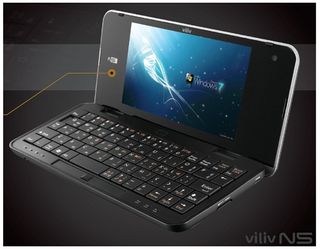 MIDs = Mobile Internet Devices
Do you see a pattern here? As if tablets and Smartbooks weren't enough, we've also got MIDs to deal with. These are Mobile Internet Devices—but we can't figure out how they're different from the other categories we've described.
Examples of MIDs expected to launch at CES include the Viliv N5, which has a lid like a tiny laptop, and a smaller than 5-inch screen. It includes a full keyboard, GPS, and 3G data service.
Dell is also rumored to jump into MIDs. Grist for the rumor mill: an Android-based device with a 5-inch screen, codenamed Streak, with a 5MP camera and 3G service.
We've heard that Asus is also going MID with an EeePad.
These don't sound so very different from an iPhone or a Droid, do they? But they sound like devices you'd see languishing in the window of the AT&T shop, rather than the kind you'd stand in line for overnight, but we'll wait and see.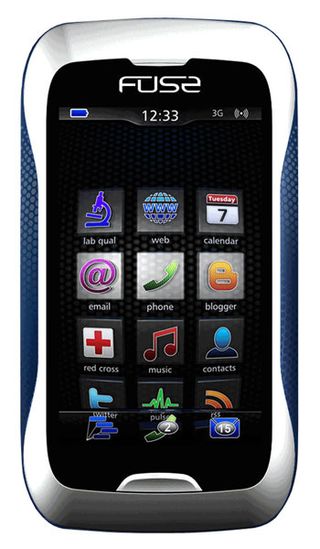 Changing Smartphones
All the while, smartphones are growing ever smarter: We have a hard time distinguishing them from the product categories we just described.
Synaptics, a company that designs phone feedback systems and touch screens, will be demonstrating a phone with a new type of interface. The Fuse seems like a cuddly creature: Synaptics wants people to squeeze, pet and rub it while it is being gripped—that's how you operate the phone. The phone also includes 3D navigation and "sensory feedback," as well as a second touch screen on the back of the device so that you don't have to disturb whatever is going on at the screen on the front of the phone.
If launched, something like the Fuse would definitely change how people connect with their phones. But less shocking is that we will soon change how our phones connect to the Web. Sprint appears to be making good on a promise made earlier this year to launch a phone with WiMax capability. It looks to be a Windows Mobile smartphone, but we won't know for sure until Jan 6, which is when the companies are slated to host an event dubbed "the hottest spot at CES." LG is rumored to be the handset's manufacturer.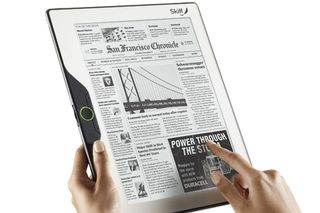 31 E-Book Flavors
Everybody knows the Kindle and the Nook. Not everybody knows that dozens upon dozens of companies are launching electronic book devices in the wake of those two high profile e-readers. We're looking forward to coming up with an official tally after the show. For now, though, we'll just point out that they're launching in what appears to be a nearly infinite variety of colors, sizes, shapes, and prices.
Sprint and Hearst, the publishing company, are set to launch a large-format version called The Skiff Reader. A company called Cool-er is showing off an e-book reader measuring 6.7-inches by 4.6-inches that comes in periwinkle and two shades of pink. MSI is likely to launch a dual-screen digital book device.
Spring Design's Alex e-reader will be the first will access to Google Books--where more than a million titles are available for download.
The list goes on and on, but we doubt any of them will get as much play as the category's first mover, the Amazon Kindle.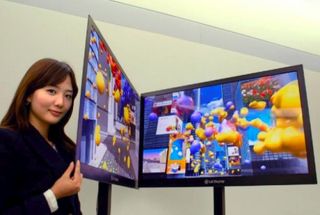 The Somethingest HDTV
Every year, HDTV manufacturers participate in a game of one-upmanship: who will break the record, ever so slightly, for the biggest, smallest, brightest, darkest, or thinnest television set? This year, we think we see one of these records coming from a mile away.
LG is set to display a 42-inch TV that's only 2.6 millimeters thick. How'd it get it so svelte? It moved the screen's lighting from the back of the panel to the sides. This adjustment created a panel much thinner than any of the TVs LG currently sells (the thinnest one on the market is 11.9 millimeters thick). Keep in mind that this display is only a demonstration of LG's manufacturing and engineering prowess: the company has not yet announced plans to produce a TV that can hide sideways behind a pencil.
As for the biggest and smallest sets (including the biggest OLED TV set), those records remain to be broken for 2010.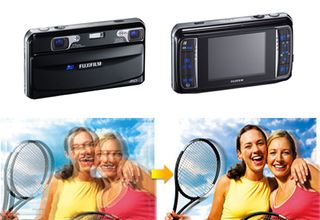 3D—Without Glasses
3D, in all its various forms and flavors, will be a major theme of the CES this year. Last year we checked out gaming monitors that required special head gear for viewing. Last week, we watched Avatar at the movie theater. We're sick of 3D glasses!
Our attention will focus on 3D systems that don't require glasses. We'll check out Fujifilm's 3D camera system: digital cameras that can take picture and video in 3D, and then be export the imagery to a proprietary screen (hey, it has potential).
A company called Magnetic 3D will show off a new line of monitors that don't require glasses: the Emersa line will range from 22 inches to 42 inches. The company thinks these screens will be ideal for gaming and "content creation."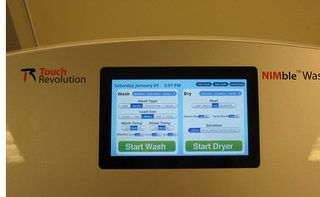 Home Automation and Security
Part of the charm of CES is that it taps into the sci-fi, utopian element of technology: the part that we always hoped would give us jetpacks and a voice activated refrigerator. Every year we come a little closer. This year, we'll see iPhone apps that let us check up via video feed on all the rooms in our house, a DVR that stores important security footage, modules for Android-OS based washing machines, dryers and microwaves, a fingerprint scanner for a home doorknob and more. Bit by bit, we'll build our long-awaited homes of the future.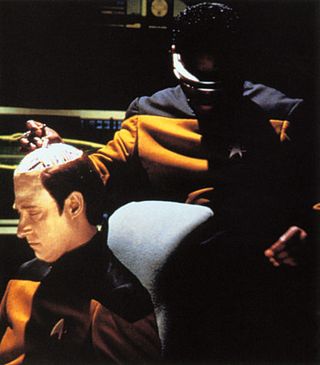 Geordi LaForge and Data: A Different Kind Of Android
CES is an exciting place for geeks like us. It's the main consumer electronics event of the year. But the event planners really know how to kick up the hunting and spotting a notch or two: just this minute, an email from the CES team entered our inbox, letting us know that actors Lavar Burton and Brent Spiner (Geordi LaForge and Lieutenant Data from Star Trek The Next Generation, circa 1990) will be walking the show floor amongst us, checking out the latest gadgets. There are always celebrities at CES, but never before have we heard about celebrity attendees with as much geek cred as Burton and Spiner.