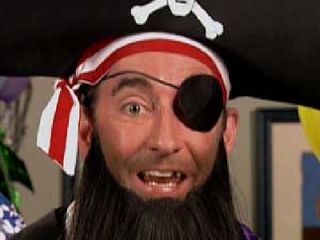 Following an investigation by a Reddit user who discovered a BioWare employee covertly wrote a perfect-score review of Dragon Age 2, another Reddit user who purchased the Digital Deluxe Edition of Assassin's Creed: Brotherhood online discovered something very fishy about the included soundtrack.
According to "plginger," the included tracks were originally torrented FLAC files that Ubisoft seemingly downloaded and converted down into MP3s for the bundle. As seen in this screenshot, the FLAC files were encoded from the original AC3 files found on a console bonus DVD. The deed was performed by well-known internet pirate arsa13, a member of the semi-private BitTorrent tracker Demonoid (screenshot). The FLAC files were reportedly thrown in the BitTorrent pipeline more than four months ago.
While it's possible that Reddit user "plginger" could be pulling a fast one on the community, TorrentFreak believes the claim might be legit, explaining that arsa13's original FLAC torrent somehow left out the "Apple Chamber" track (#20). The screenshot provided by plginger shows that every track distributed by Ubisoft stems from the pirated tracks encoded by arsa13 except for one-- "Apple Chamber." The author's description is left blank.
Given the provided evidence, something is certainly amiss, and Ubisoft is reportedly investigating the issue. But if guilty, it won't be the first time Ubisoft has dipped into the pirate scene. Back in 2008, consumers who purchased Rainbow Six: Vegas 2 through Direct2Drive were unable to launch the game after installing the latest patch. Users jumped on the forums and said that the illegal No-CD crack provided by warez scene group RELOADED would fix the issue. Later Ubisoft released an official patch, but was eventually discovered to have only renamed the RELOADED No-CD crack rather than produce a valid, legal solution.
Repeating the same statement used today in regards to the pirated soundtrack, Ubisoft said it would look into the No-CD matter further. Currently the publisher has yet to release an explanation as to why it distributed an illegal crack to consumers. We may never know the outcome of the current issue either, leaving us wondering why the publisher would download and convert the music rather than simply ripping the tracks from the original master disk... unless the torrented files were already stored somewhere on a Ubisoft hard drive. That would be... convenient?
Assassin's Creed: Brotherhood is slated to hit the PC on March 22 in North America, and March 17 in Europe.