Ubisoft Forward 2022 recap: Assassin's Creed games, Mario + Rabbids and more
All the big news from Ubisoft Forward 2022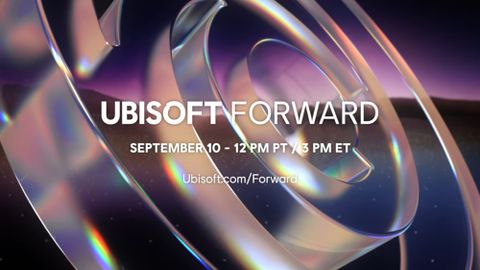 (Image: © Ubisoft)
Ubisoft Forward 2022 is now over and we're still reeling from all the announcements. Though the presentation was only 90 minutes long, Ubisoft managed to cram in as many announcements as it could. This may not be one the old E3 presentations of old, but it still kind of felt that way. Needless to say, there's a lot to be excited about.
The biggest news came at the end of the presentation as we were treated to a slew of Assassin's Creed news. We already knew about Assassin's Creed Mirage, but we now got a full-on CG trailer showing what to expect from the title. As rumors suggested, it will take place in ancient Baghdad and feature a young Basim, who appeared in some of the latest Assassin's Creed games, most notably, Assassin's Creed: Valhalla. This game will release sometime in 2023.
That wasn't the only new Assassin's Creed game announcement. The biggest piece of news is that we'll finally get a game set in Japan via Assassin's Creed: Codename Red. Granted, all we know is that this title takes place in Japan, but that prospect alone is exciting. It'll be interesting to see how it compares to the excellent Ghost of Tsushima.
Other Assassin's Creed announcements include Assassin's Creed Valhalla: The Last Chapter, which is apparently the final DLC for the latest entry in the series. Ubisoft briefly discussed Assassin's Creed Infinity, which will act as a sort of online hub for games in the series that players can presumably participate in — though we don't exactly know how that will work out. The aforementioned Codename Red, along with another title, Codename Hexe, will fall under the Infinity umbrella. An open-world mobile game set in Ancient China named Project Jade was also announced. An Assassin's Creed TV series is also coming to Netflix in the future.
Outside of Assassin's Creed, we saw new trailers for Mario + Rabbids: Sparks of Hope, Skull and Bones, The Division 2 expansions, Just Dance and a slew of smaller indie games. Speaking of The Division, it will get a stand-alone game called The Division: Heartland, which takes place in (you guessed it) the American heartland. This will make a departure from the New York City and Washington D.C settings of previous games.
Be sure to watch the linked video below for everything shown during Ubisoft Forward 2022.
Refresh
Hey, everyone! Computing Writer Tony Polanco here. I'm helming this Ubisoft Forward 2022 live blog to keep you updated on all the big news announced during the show.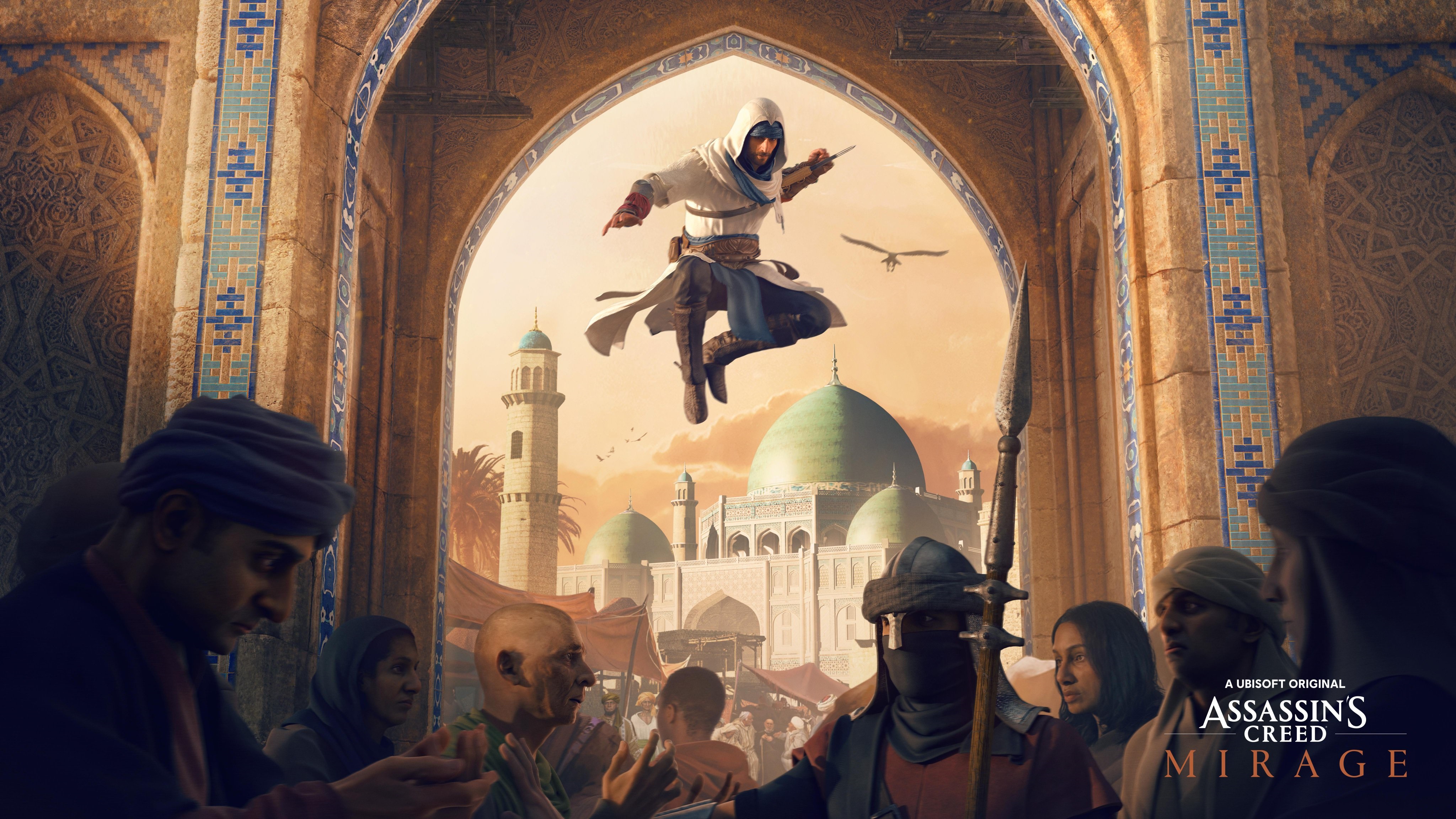 One of the biggest announcements will no doubt be Assassin's Creed Mirage. Details are light, but we suspect the game takes place in medieval Baghdad.
Rumors suggest this game will take the series back to its roots. We're unsure what that means, but if we get a more stripped-down affair similar to entries before Assassin's Creed Origins, I know I'll be a happy camper.
Ubisoft announced Ubisoft Forward 2022 on September 5 on Twitter. The post is currently the pinned tweet.
We're now less than three hours from the official start of Ubisoft Forward 2022. Be sure to keep a tab open with this post for any and all updates. The pre-show begins at 2:35 p.m. ET so definitely make sure you're here for that!
Today's the day! #UbiForward 🇺🇸 12 PM PT / 3 PM ET🇲🇽 2 PM Mexico City🇧🇷 4 PM Brasília🇬🇧 8 PM London🇫🇷 9 PM Paris🇿🇦 9 PM Cape Town🇹🇷 10 PM Ankara🇦🇪 11 PM Abu DhabiSeptember 11🇮🇳 12:30 AM New Delhi🇨🇳 3 AM Beijing🇯🇵 4 AM Tokyo🇦🇺 5 AM CanberraSeptember 10, 2022
Ubisoft Forward 2022 is being broadcast all around the world.
The time has come! 👀⌛Tune-in today for our very first Assassin's Creed showcase to learn more about the future of the brand. #AssassinsCreedhttps://t.co/p0wu1H5qTN pic.twitter.com/F1IynNuRM6September 10, 2022
Ubisoft Forward 2022 will have an Assassin's Creed showcase where we'll learn more about what's in store for the franchise.
Assassin's Creed Mirage could be the next title we see. But I'm curious to know what's happening with Assassin's Creed Infinity, which is meant to be a live-service platform that supposedly has multiplayer and various historical settings. Not sure what that means, but given my natural skepticism of anything "live-service," I need to see more before I can look favoribly on this project.
As for Assassin's Creed Mirage, it's supposed to be a "return to form" for the series. If that means a less massive open-world and less filler content, then I'm all for it. But again, we shall see!
Are you excited for Ubisoft Forward? 🤩 Don't miss your chance to earn Twitch Drops for your favorite games while we update you on what we have coming next! 👉 https://t.co/sZtDvT8kk1 pic.twitter.com/QPWluYyJF6September 10, 2022
If you're watching the show on Twitch, you'll have the chance to earn Twitch Drops. These are rewards, or to be more specific, DLC and content for games. Expect Twitch Drops for Skull and Bones, Rainbow Six Siege, Roller Champions and Assassin's Creed Valhalla.
There's a pre-show happening at 2:35 p.m. ET that will deliver news on the latest seasons, characters, and content from live-service games like Brawlhalla, For Honor, The Crew 2, Anno 1800, and others.
As I said in the previous update, I'm skeptical of anything "live-service" related. But hopefully these updates will be useful for those who enjoy these specific Ubisoft titles.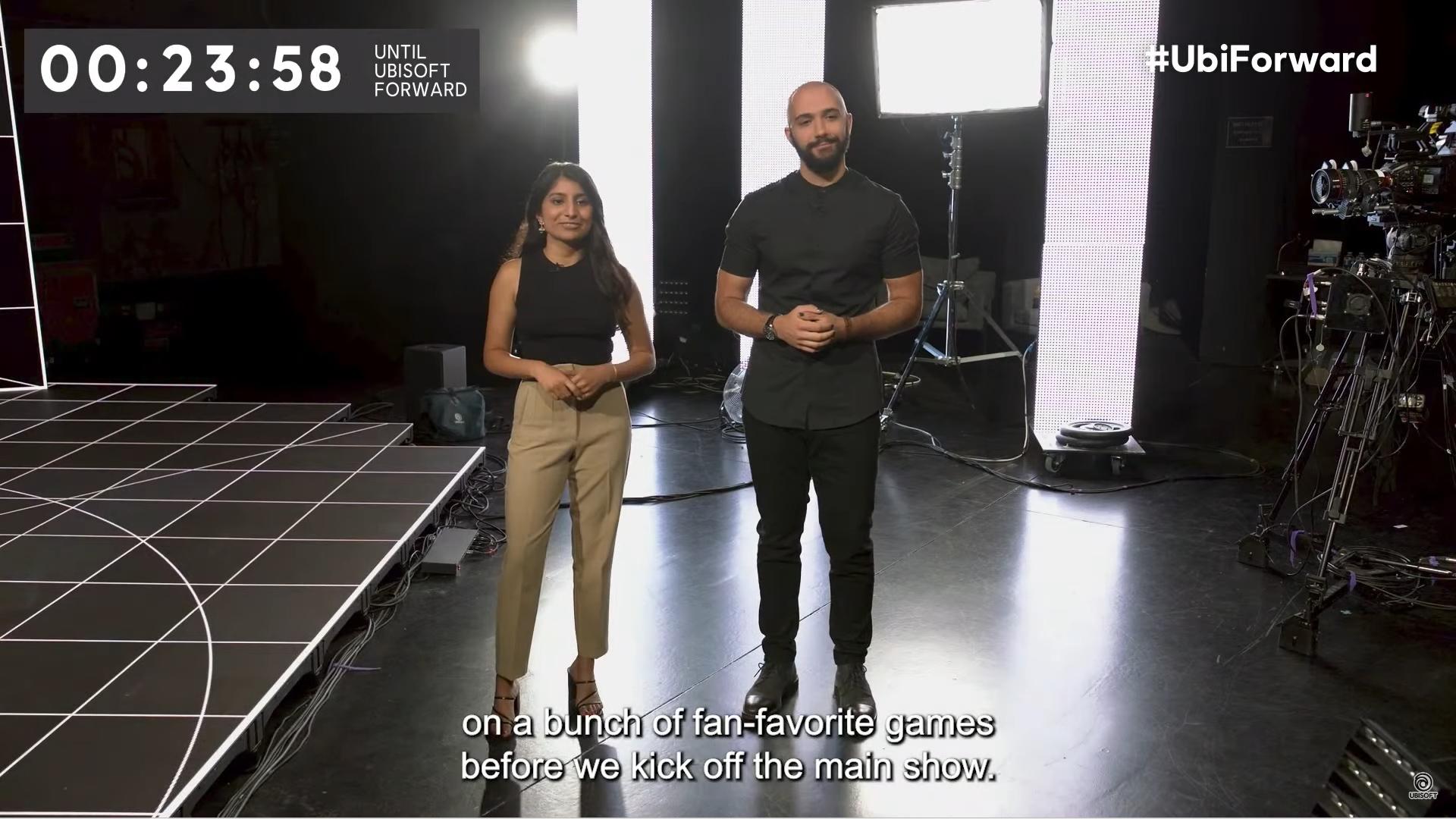 The Ubisoft Forward 2022 pre-show is underway. This will showcase the company's live-service games, among other announcements.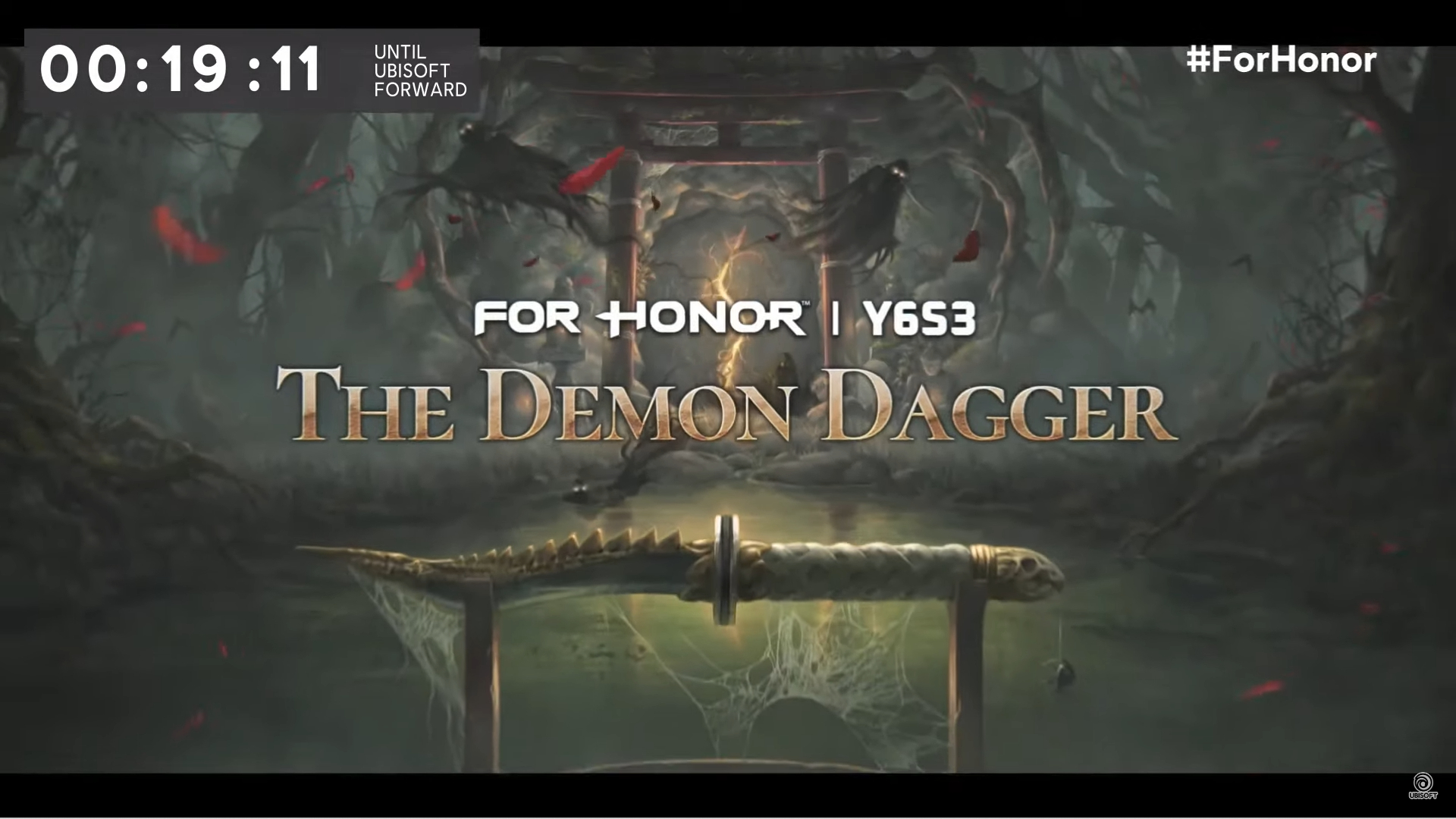 For Honor has a samurai-centric expansion on the way. It's amazing to see this game still going strong. I'm sure fans of the game will appreciate the new content.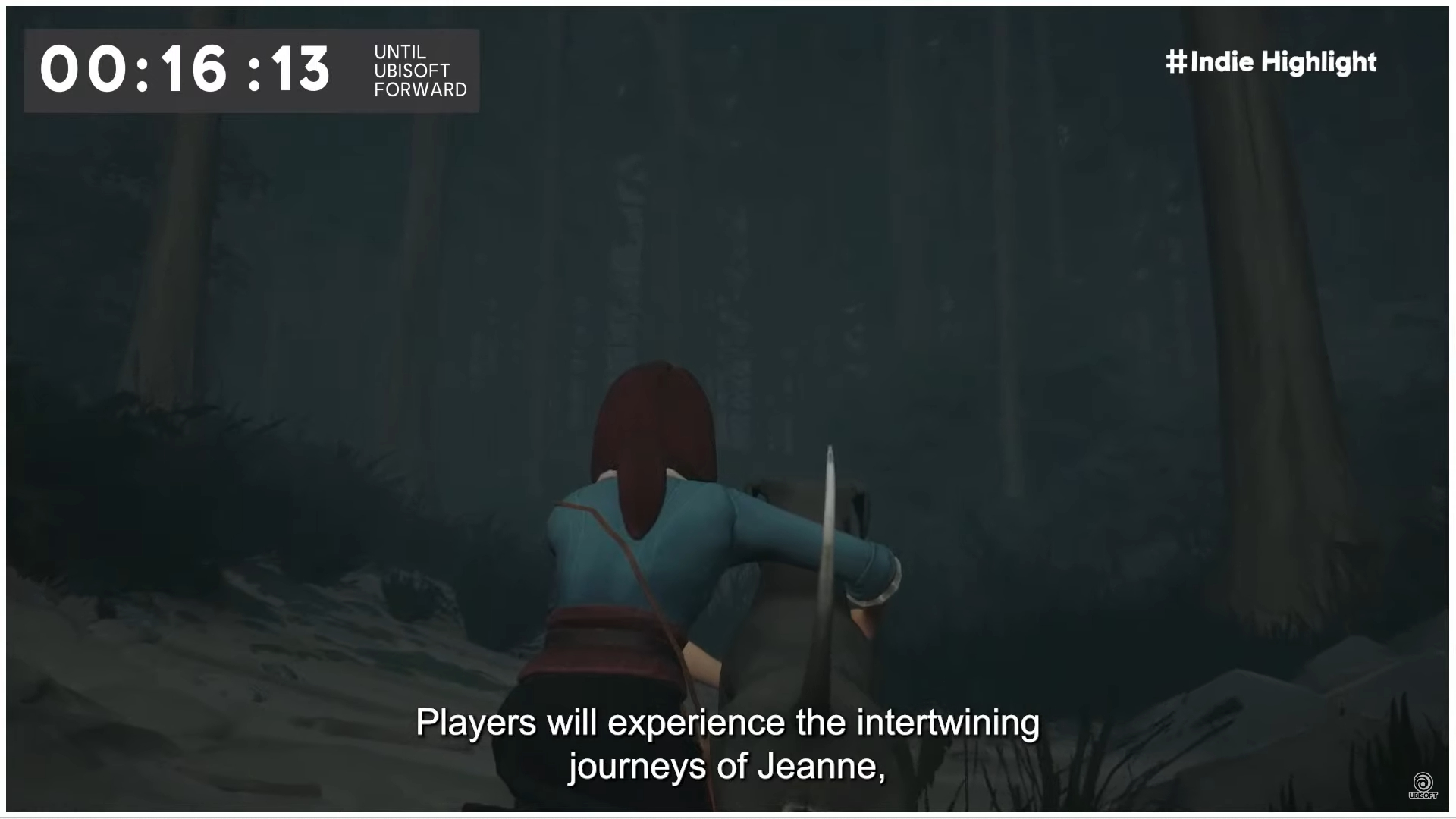 A new game called Two Falls was announced. It's a narrative-driven adventure game featuring two protagonists. It will be available on PC this fall.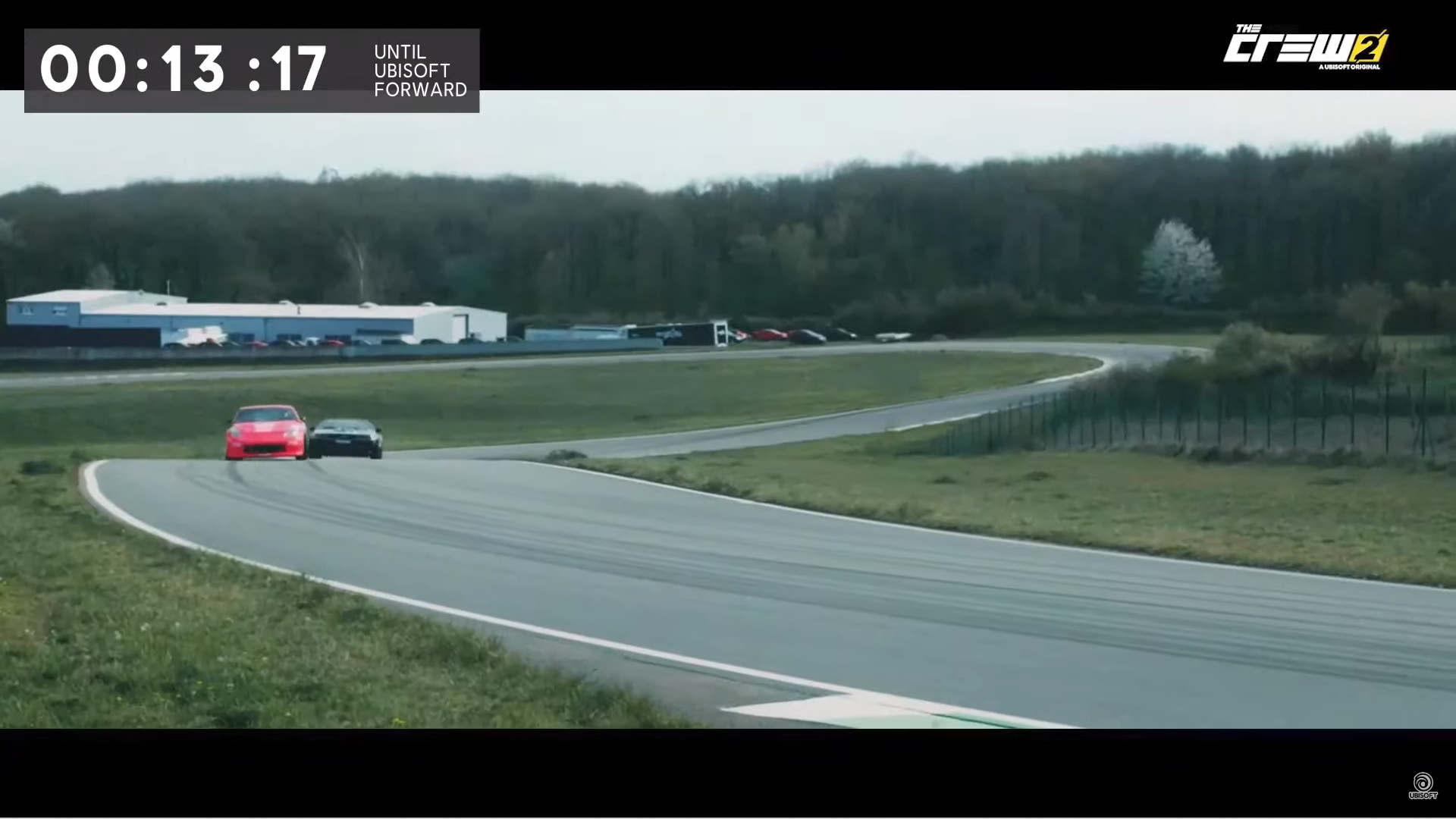 Dominion Frozen is the new episode for racer, The Crew 2. This is another live-service game that's largely under the radar but continues receiving a slew of new content. The trailer didn't show much but I'm sure we'll get additional news soon since this content is dropping in October.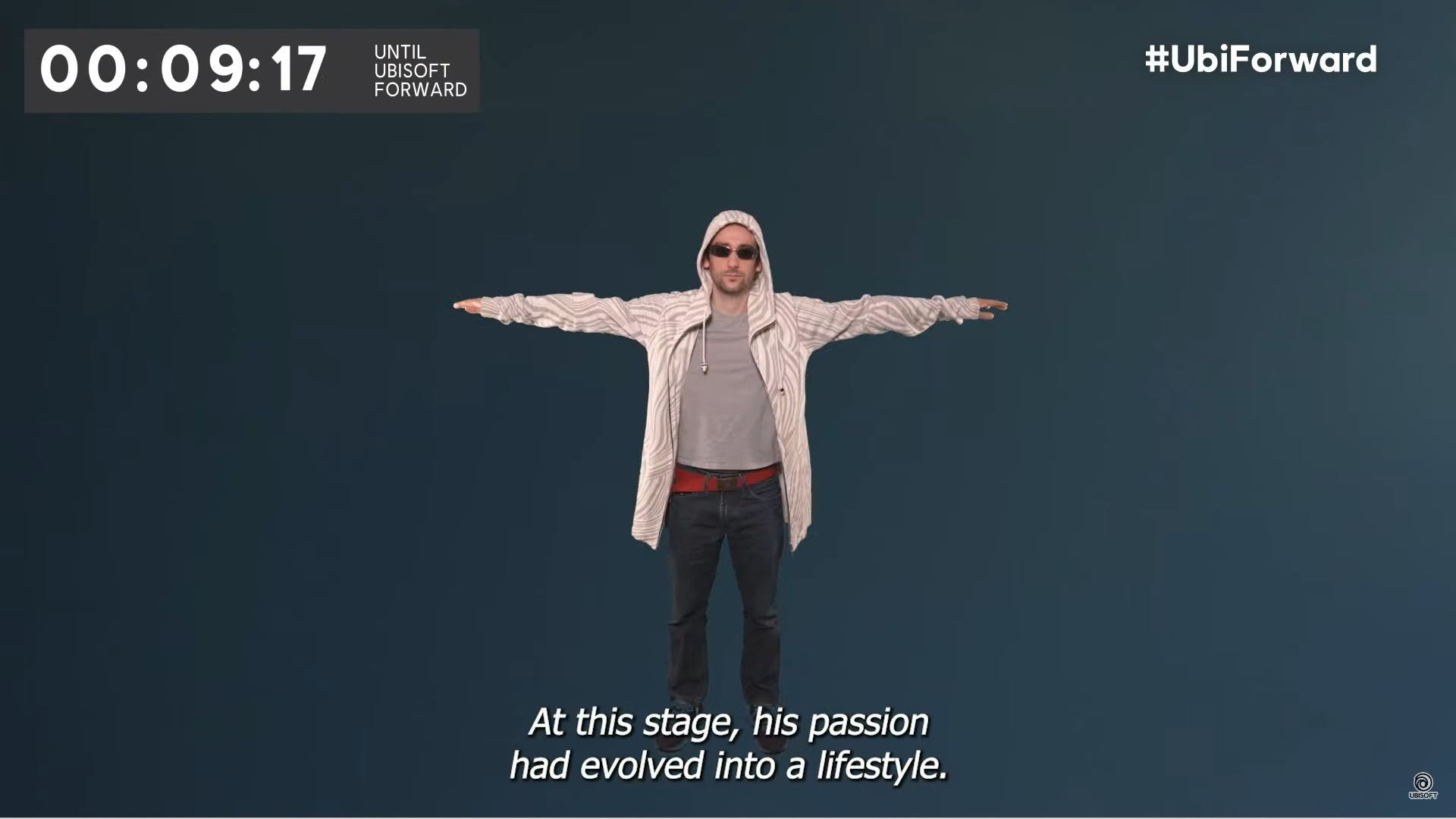 There's a spotlight on an Assassin's Creed cosplayer named Pierre who rose from being a fan of the series to working for the company responsible for the series. The video is supposed to be comical but it's coming off as cheesy. But I guess it's nice seeing this rags to riches sort of tale.
Sim game Anno 1800 gets a spotlight. This is DLC for Anno proper. If you like sim games like Sim City, this is probably a title you'll like. The Age of Exploration angle this expansion is taking is interesting, though definitely not original.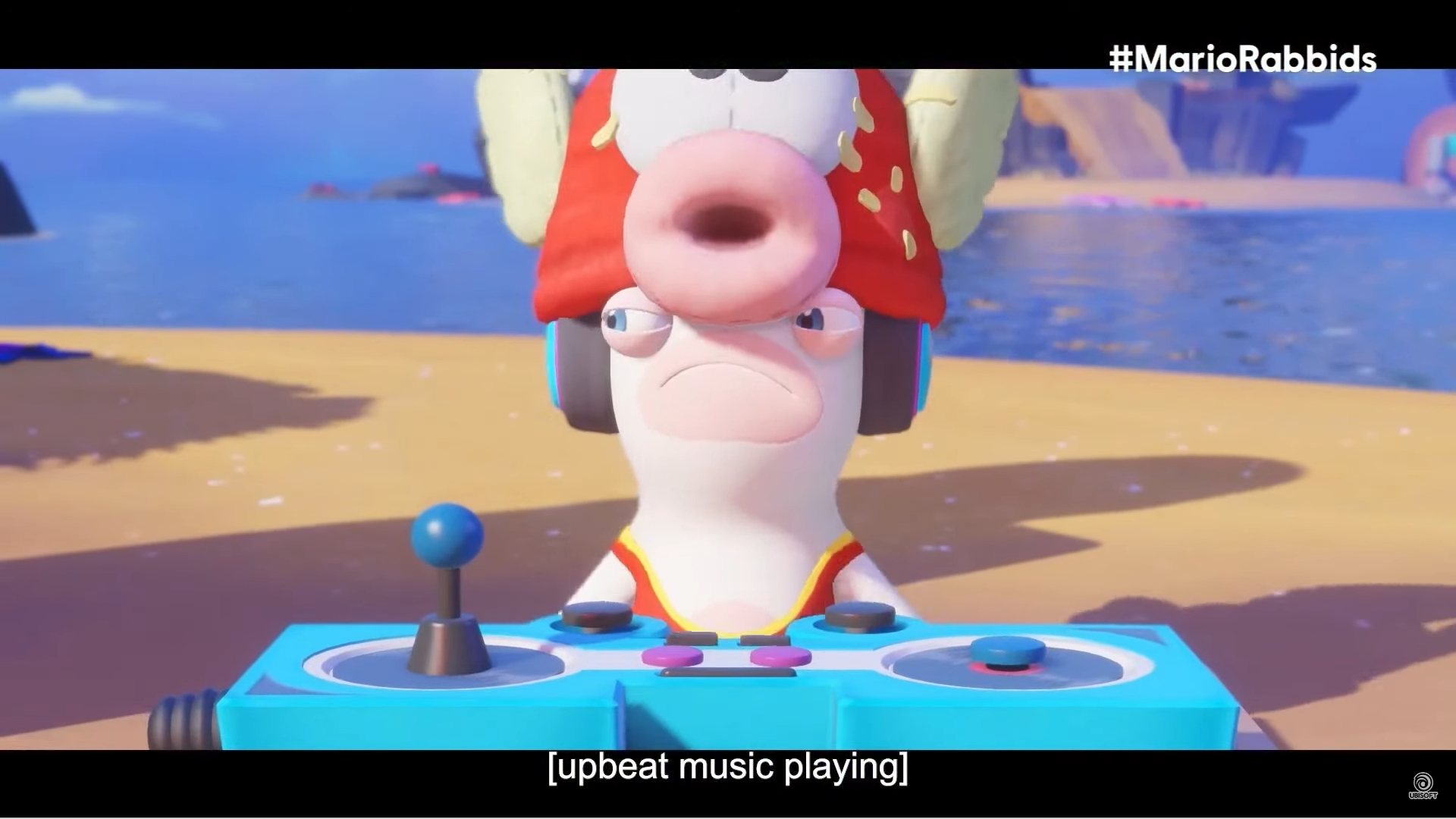 Ubisoft Forward 2022 officially starts!
First up, an update on Mario + Rabbids: Sparks of Hope. We're shown a green planet that the protagonists must seemingly protect against the forces of evil. In all honestly, I have no idea what these games are about so I may be assuming there.
We see Mario and friends exploring the colorful world, including lush forests and hidden caves. They're also catching a train, because it seems this planet has been industrialized.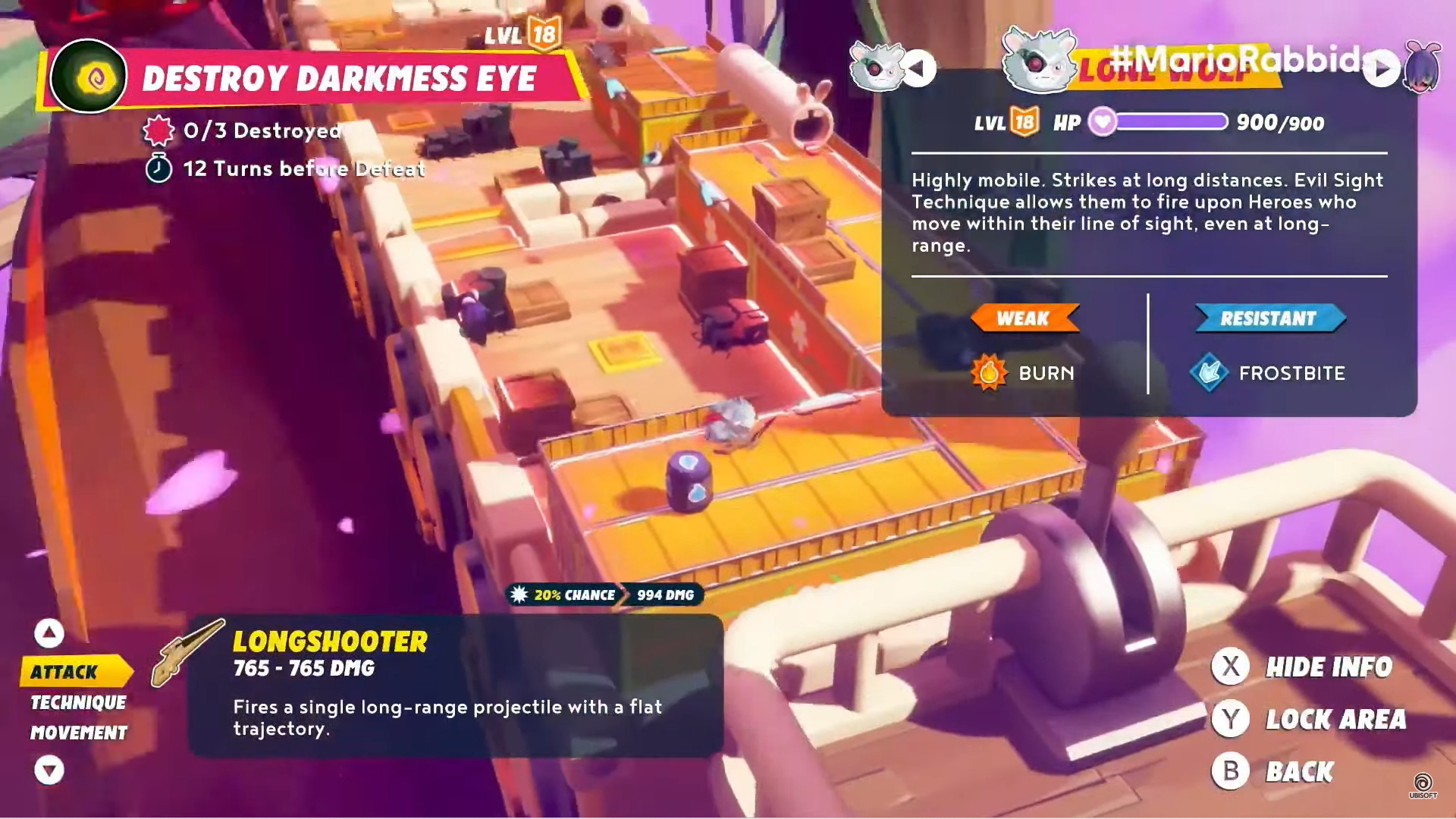 We're treated to a proper battle. Mario + Rabbids: Sparks of Hope is a strategy game. As such, you need to properly plan for every eventuality. If you've played XCOM, then you know what to expect here. I'm not a fan of these games but I know they have a large audience. Mario + Rabbids in particular is one of the major games on Switch. The sequel will no doubt be another success.
Three DLCs are coming for Mario + Rabbids: Sparks of Hope. One of which will introduce none other than Rayman. This is a nice surprise for old-school Rayman fans like myself. However, I wish we'd get a proper Rayman game intead. But I guess it's something!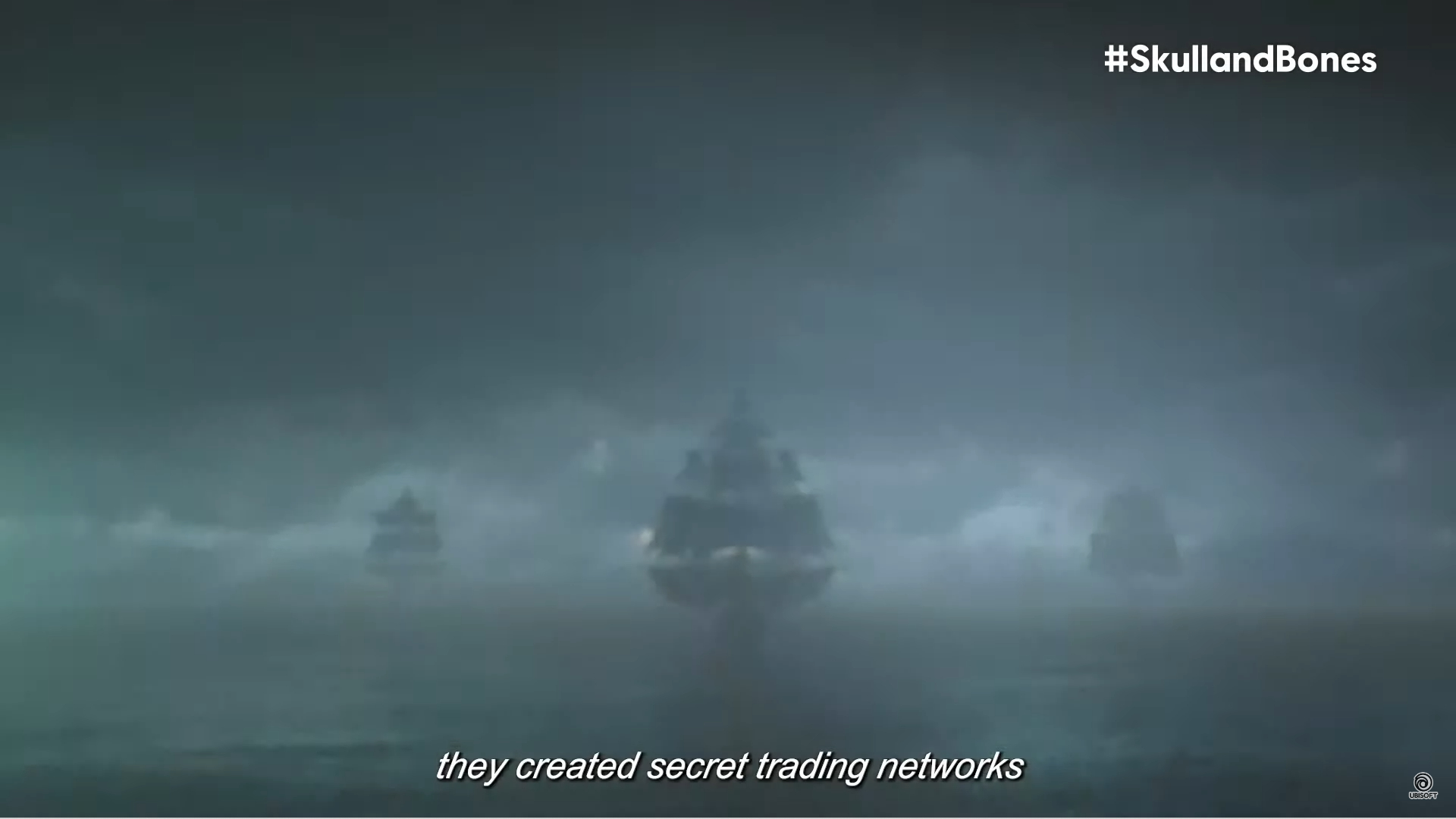 Skull and Bones is up next. It's crazy to see the game final see the light of day after so many delays.
There was a point I didn't think the game would even release! It'll be interesting to see how well it does in a world where Sea of Thieves exists. But if For Honor. Rainbow Six Siege and The Crew 2 are anything to go by, Ubisoft has a penchant for releasing games that eventually go on to become low-key hits. The same may happen here!
Ubisoft reiterates that Skull and Bones focuses on ship battles. That means theree will be no island exploration, at least at launch. You'll be able to customize your ships in terms of appearance and abilities. This is also a PVP (player versus player) game, meanining the opportunity for large-scale multiplayer matches. Esports is certainly on the table.
Skull and Bones will release on November 8, 2022.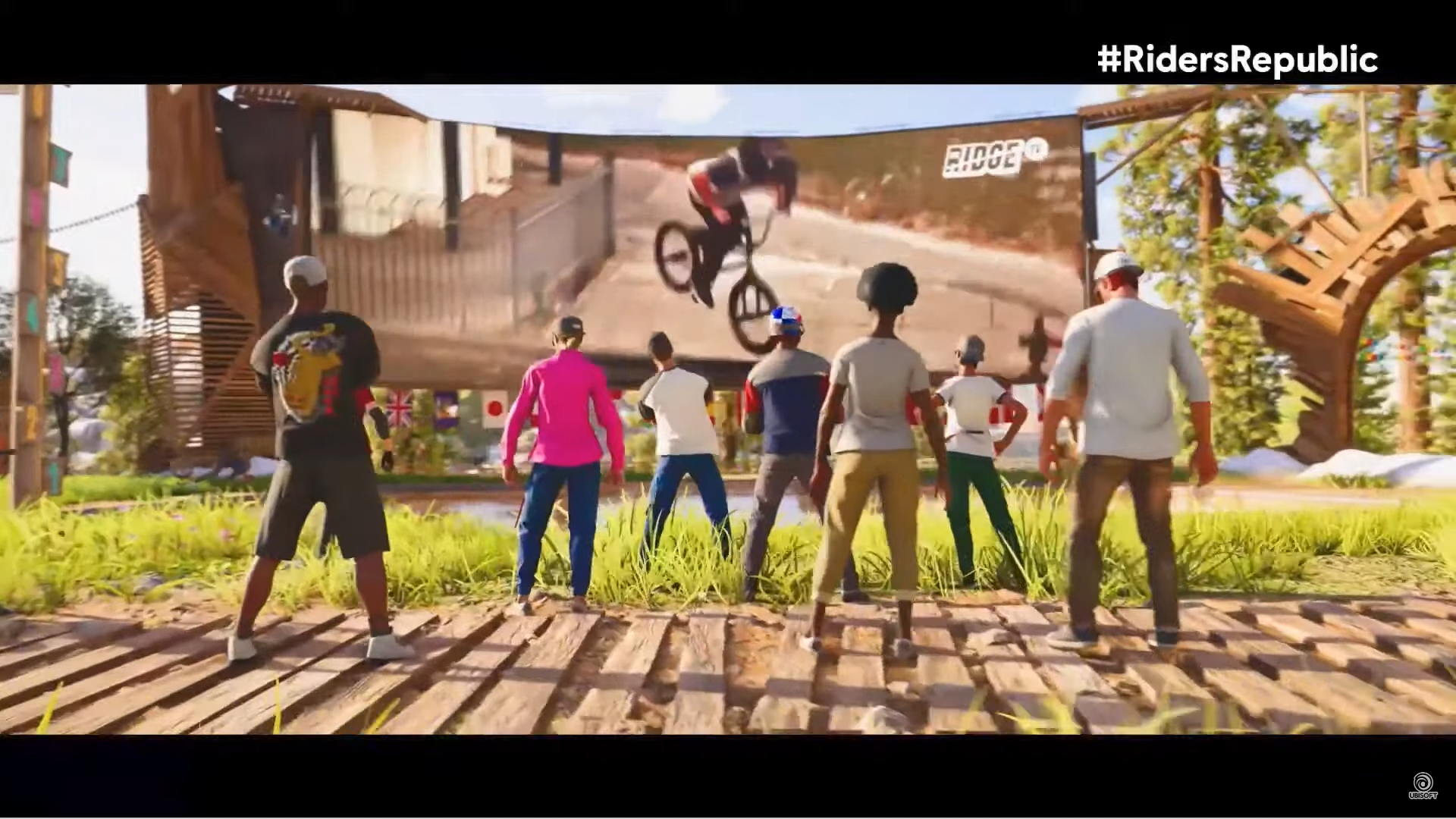 Riders Republic gets a spotlight for season 4 with a BMX add on that launches on October 14. It's available to play on all platforms.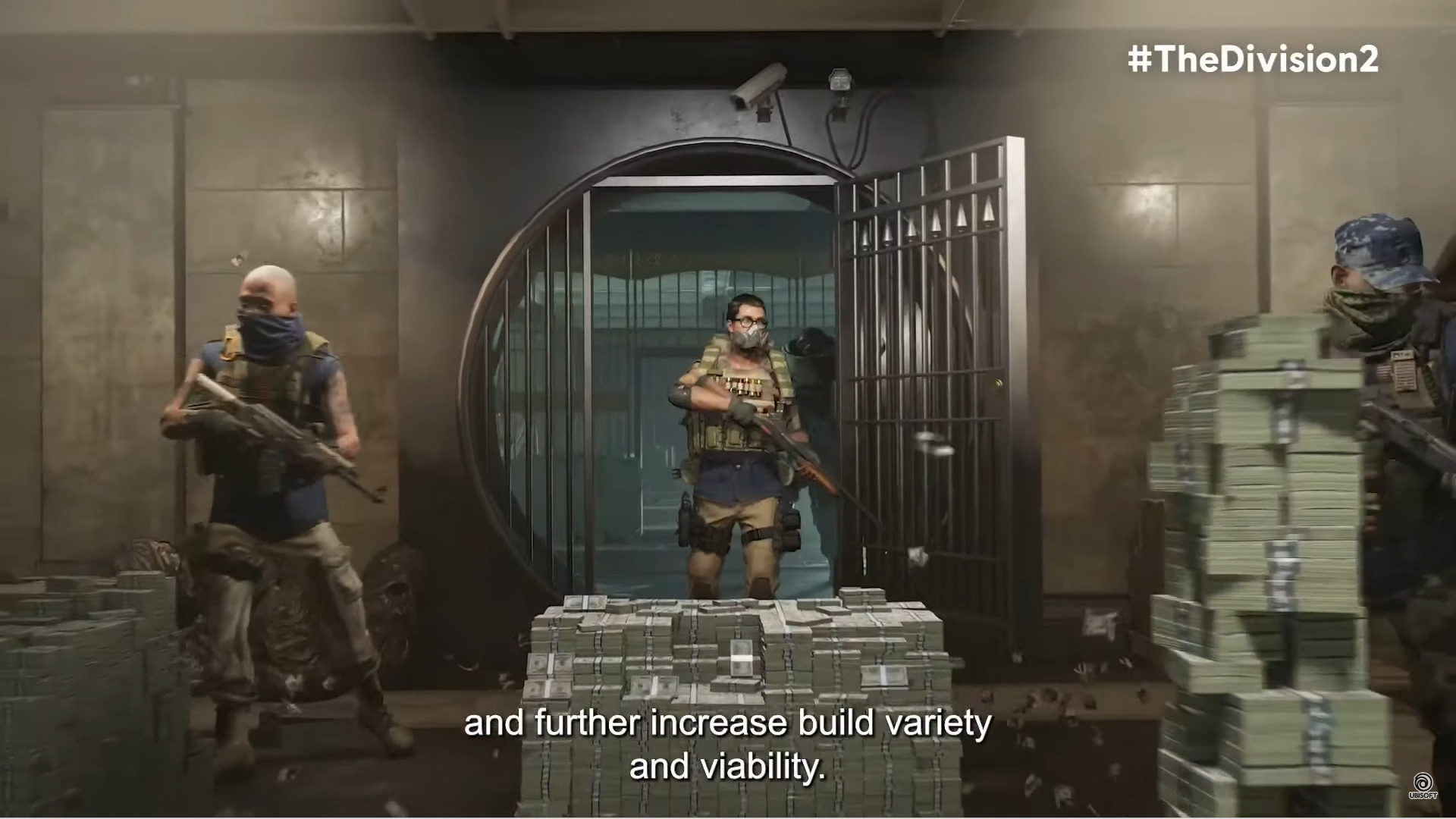 The Division 2 will get three new DLCs, including seasons 10 and 11. I'm not sure how you can have two seasons in 3 months, but hey, what do I know? Again, this is another live-service game that continues rolling along.
The Division: Heartland is announced. It's a stand-alone venture that takes place, as you guessed it, in America's heartland. This is a free-to-play online shooter where you play as a Division agent in a fictional midwest town of Silver Creek.
We'll get more information on The Division: Heartland soon.
The Division: Resurgence mobile game also gets an update. If you want to take The Division on the go, this is the title for you.
Here is the reveal trailer for Brawlhalla Castlevania cross-over. This may get me to play this one!
Here's a seven-minute preview of Mario + Rabbids: Sparks of Hope. This game is coming exclusive to the Nintendo Switch on October 20.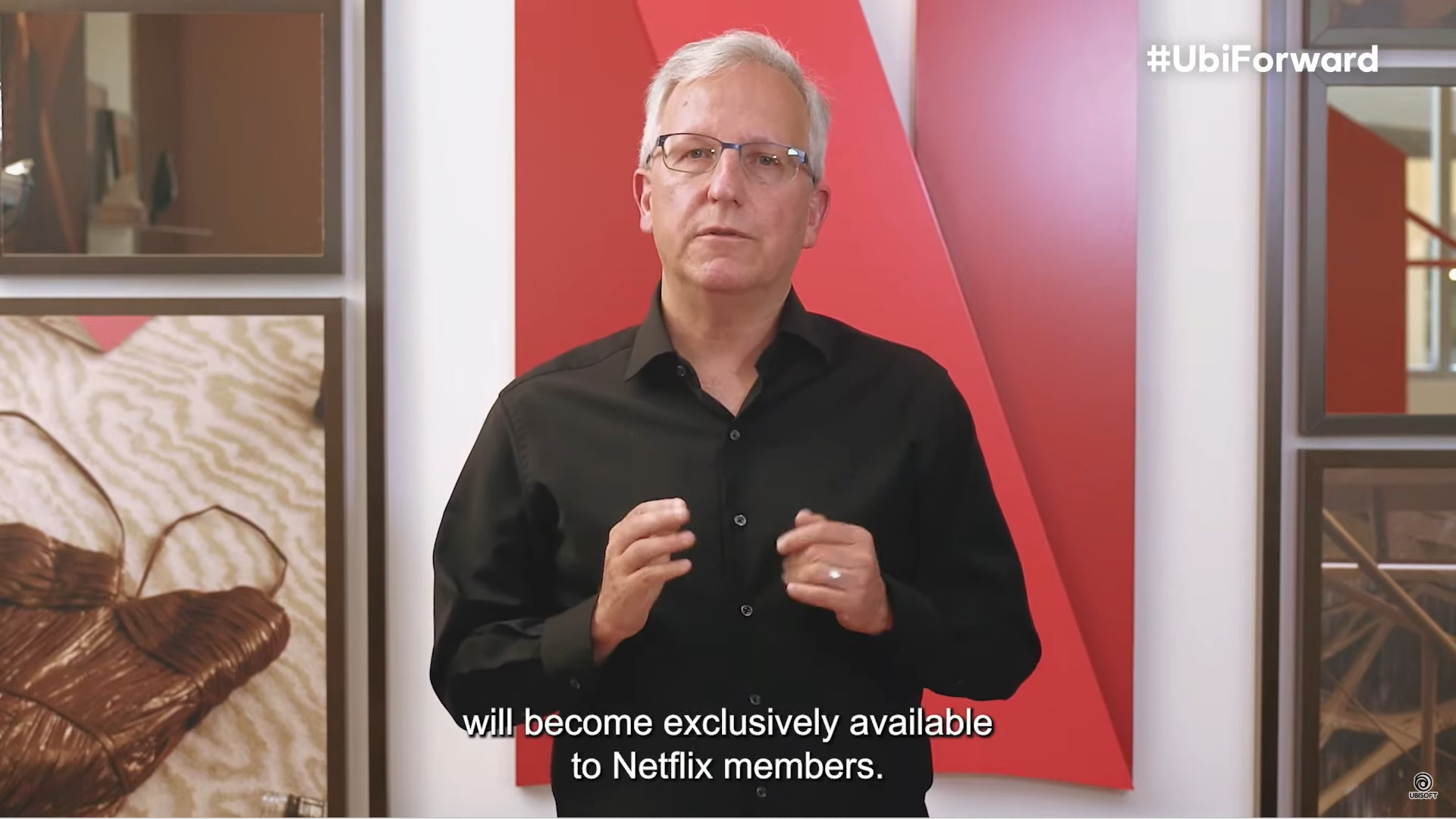 We get an announcement between Ubisoft and Netflix. The streaming service will get three Ubisoft games, including Valiant Hearts 2 and an Assassin's Creed title. A live-action Assassin's Creed TV series is also announced.
I'm a little salty that Valiant Hearts 2 is coming exclusively to Netflix. I loved the original game but I don't know if I want to play it on Netflix. But who knows, maybe I'll break my stance on mobile games (I don't play them) to check this out.
Here's the latest Skull and Bones trailer.
We get a sneak peak at the upcoming season of the TV series, Mythic Quest. I've never seen this show so I have no opinions on it. Not sure why it's being shown during Ubisoft Forward, but I guess Ubi has to pay the bills somehow. Is that the guy from Entourage?
Trackmania is coming to consoles. This seems like it could be another under-the-radar hit Ubisoft live-service game. Reminds me of the toy cars I had as a kid.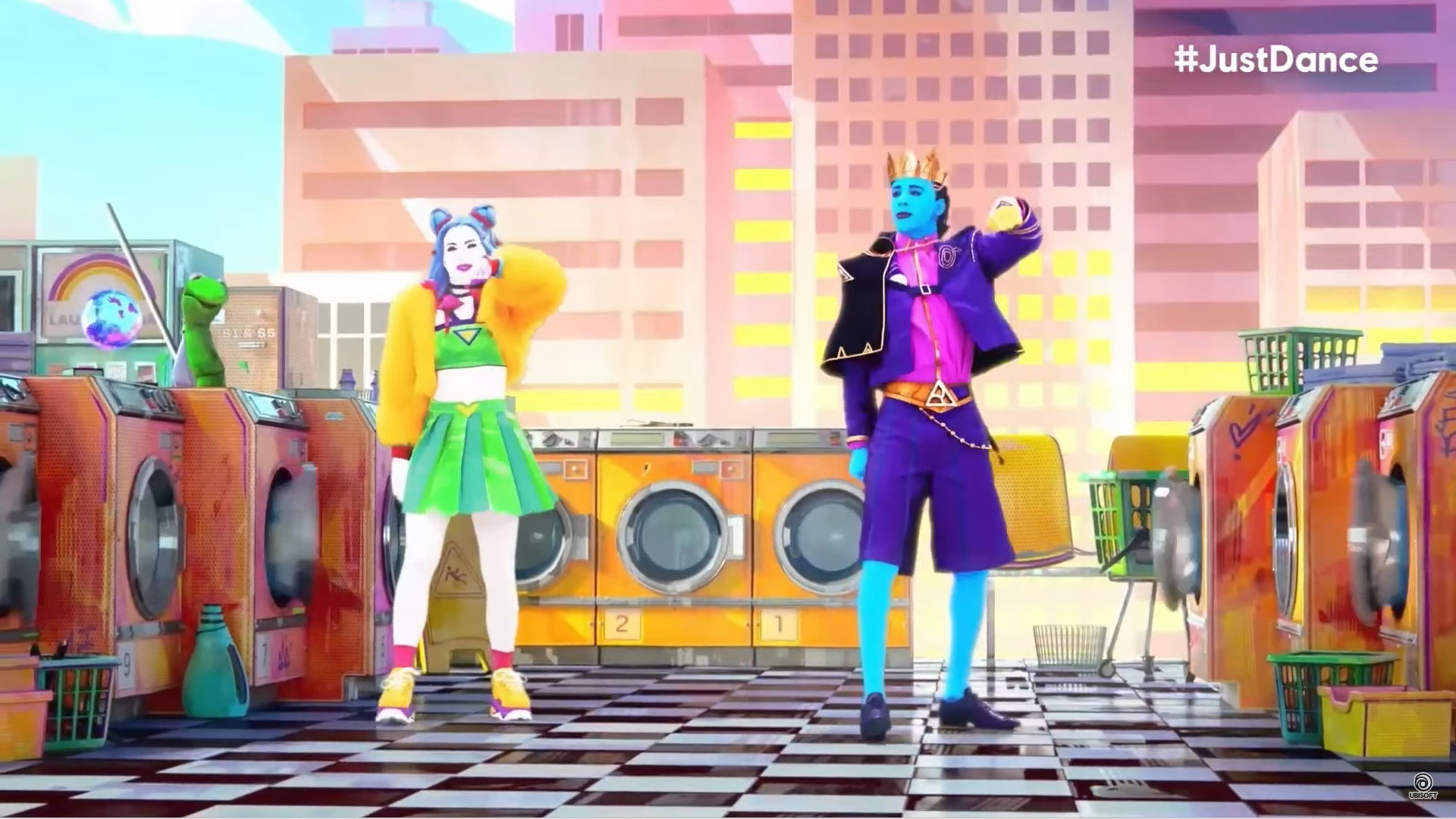 New Just Dance content gets announced. The game has new art direct, user interface and an easier way to discover new songs. As a live-service game, it will continue getting new content in the future.
You can create groups of up to six people where you can dance with friends. This seems like a fun way of virtually getting together with friends and get some exercise. You can also play with new people you meet online, which could be a scary proposition.
The new Just Dance content will launch in 2023.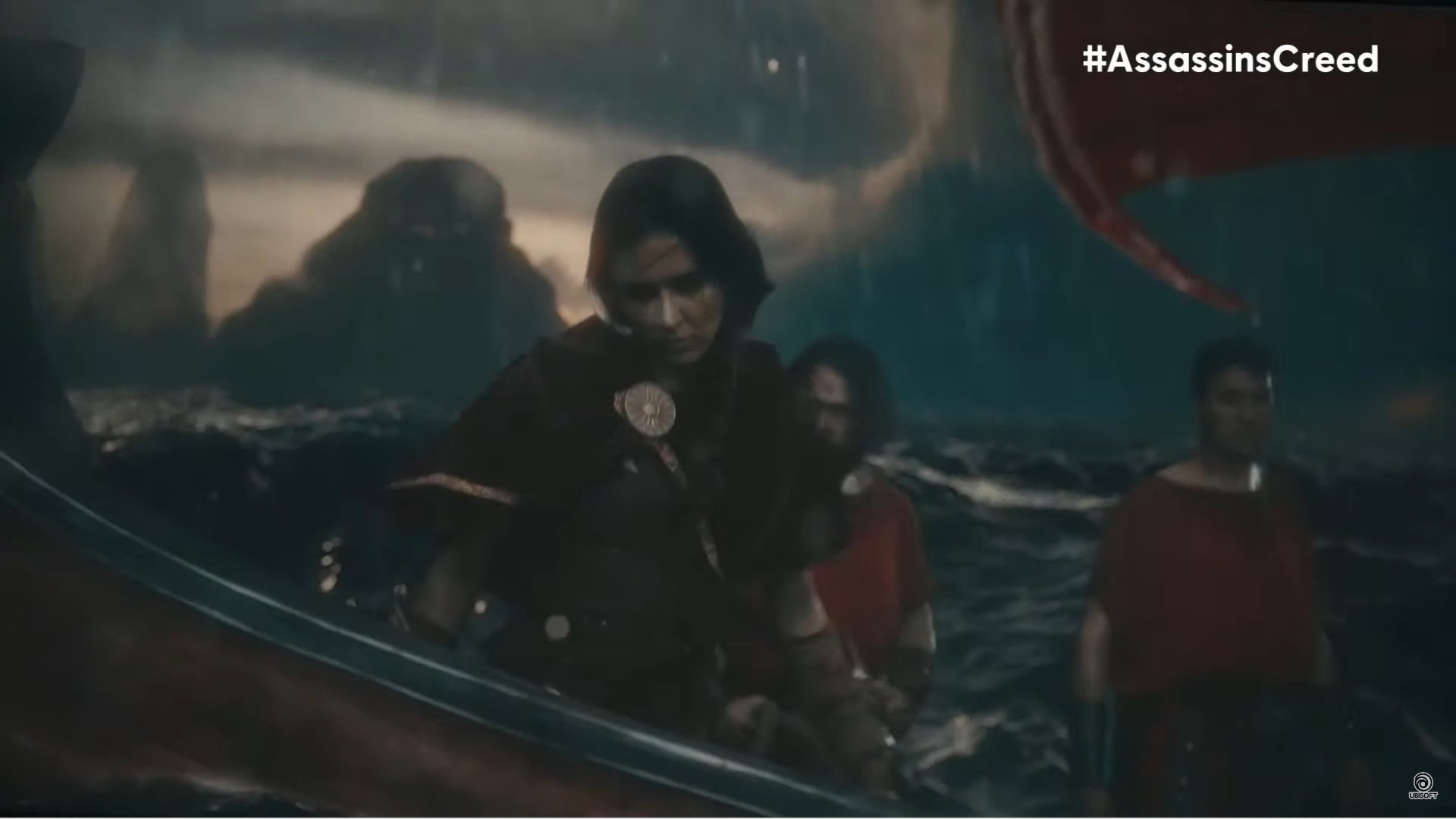 Ubisoft CEO Yves Guillemot arrives to discuss Assassin's Creed.
We're treated to a retrospective of the 15-year-old franchise, which has live-action recreations of the series' greatest moments. As a long-time fan of the series, this video brings back a lot of memories.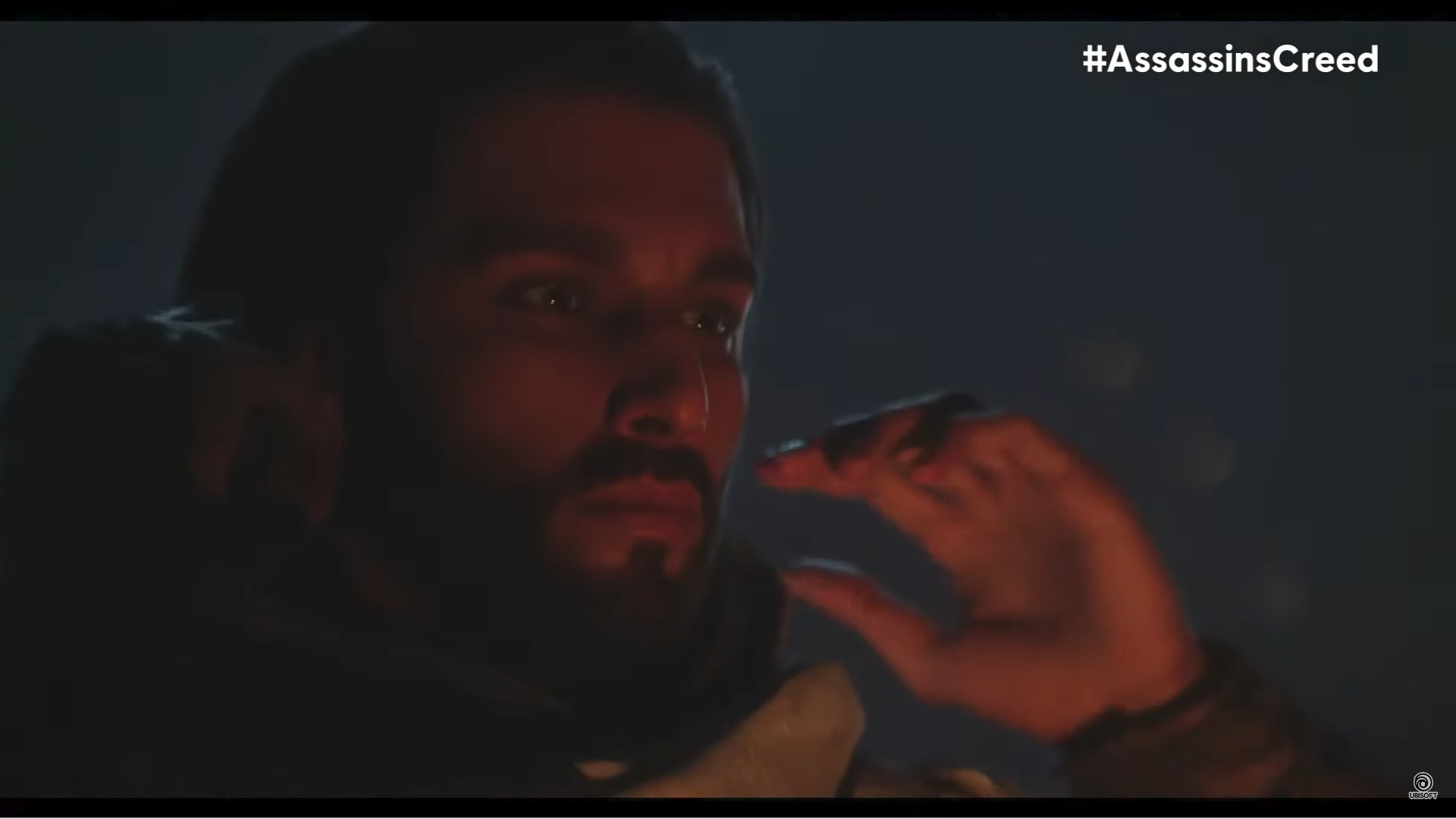 Assassin's Creed: Mirage is officially announced. As we previously suspected, this game stars Basim, who has been a shadowy figure featured in the last three games. The trailer sees Basim in ancient Baghdad as he trains to become a member of the Brotherhood of Assassins.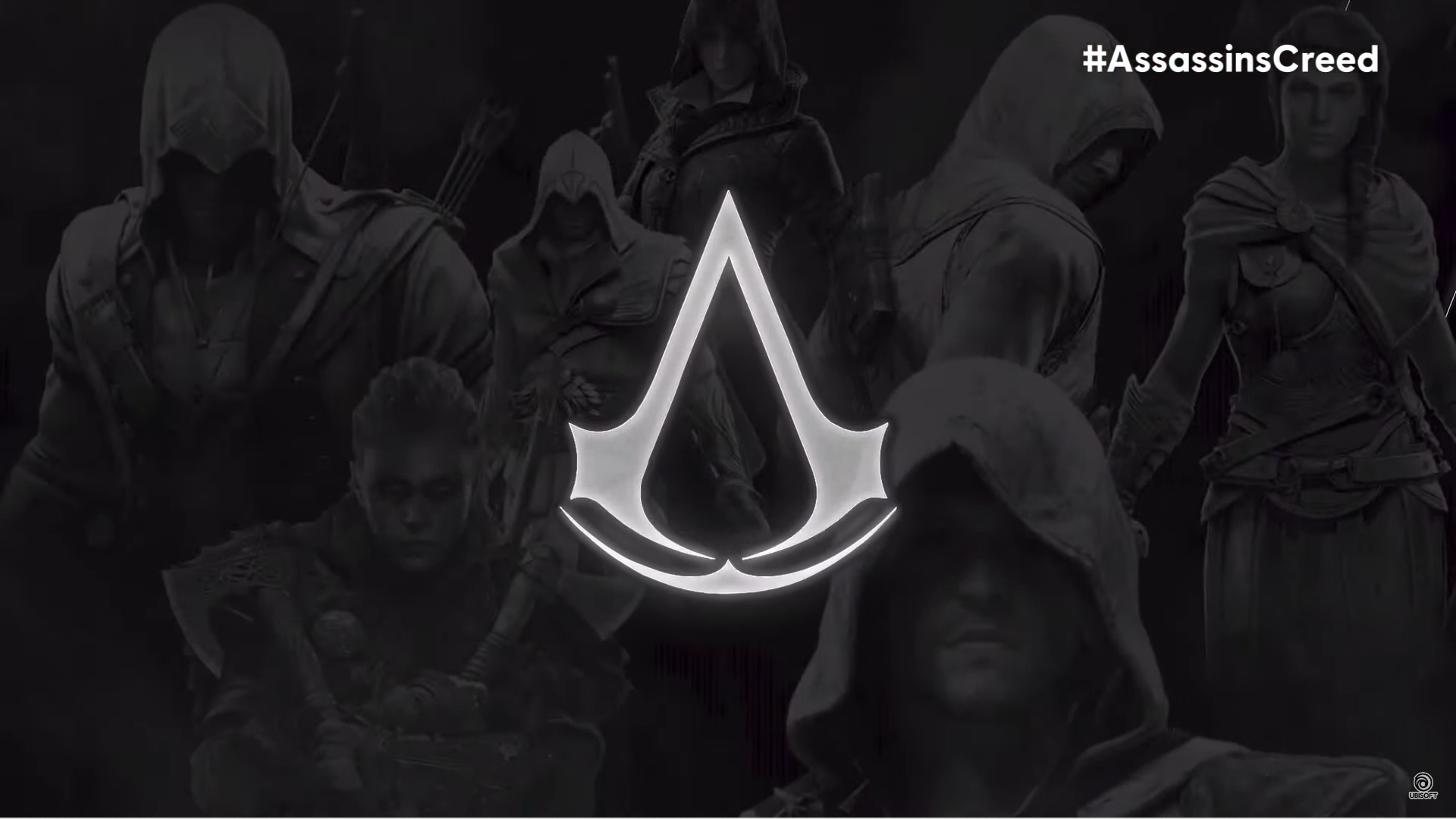 Assassin's Creed Mirage goes back to the roots of the series i.e. focusing on a narrative-driven adventure. This is twenty years before AC Valhalla and takes place in Baghdad. As such, this is a young Basim compared to who we saw in Valhalla. We'll see numerous historical figures, as is expected for the series.
Assassin's Creed Mirage will be available sometime in 2023.
This is the first trailer for Assassin's Creed Mirage. We don't see proper gameplay in this CG trailer but it's enough of a glimpse to get us excited. Kind of stinks we have to wait until 2023 to play this, but hopefully, the wait will be worth it.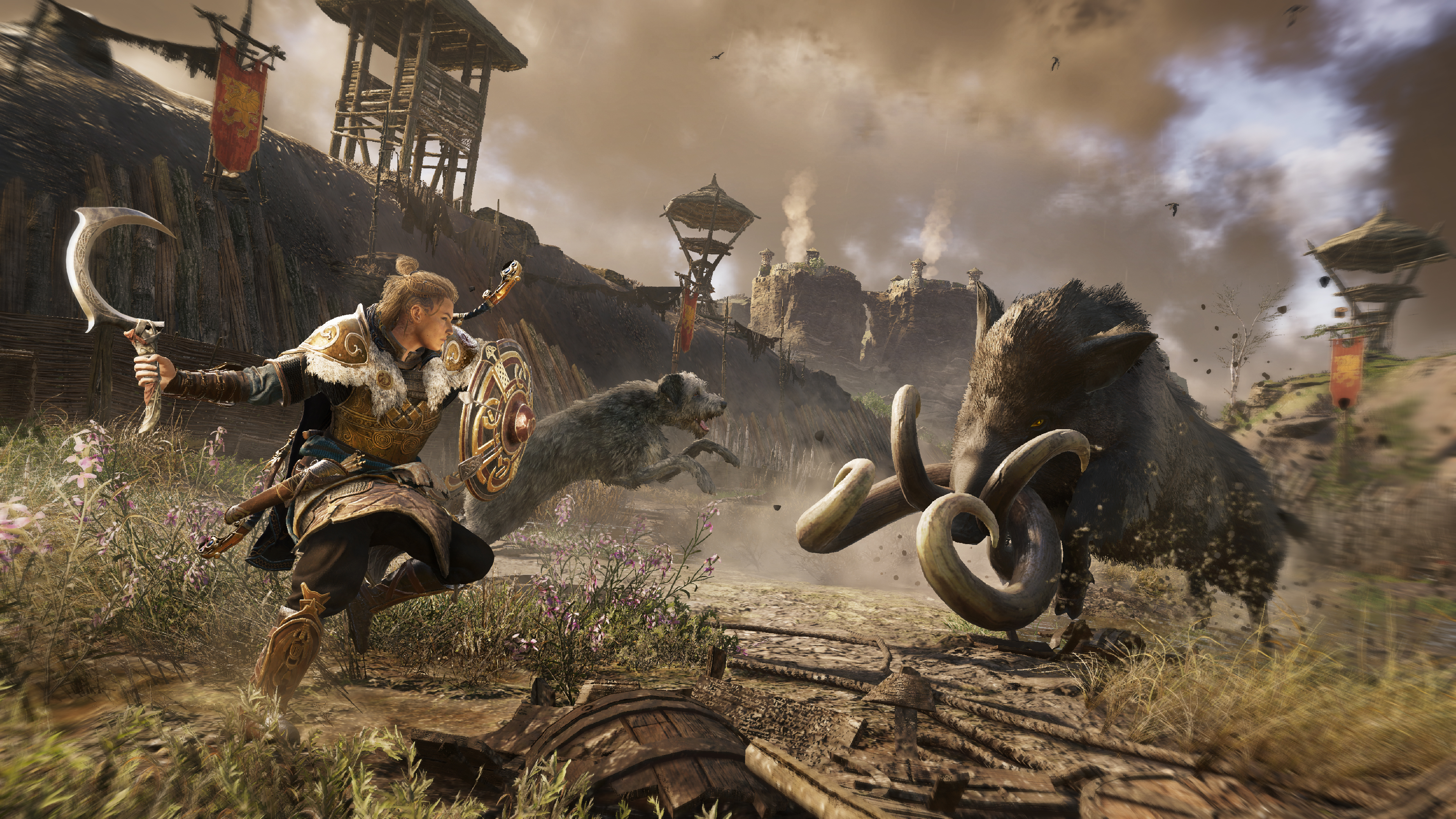 Yet more Assassin's Creed Valhalla is on the way. Called "The Last Chapter," this upcoming DLC's title seems omininous and could be the final expansion for the, er, ever-expanding game.
The trailer doesn't give us much to go on but it's intriguing regardless. Ubisoft promises that this DLC will wrap up storylines from AC Valhalla.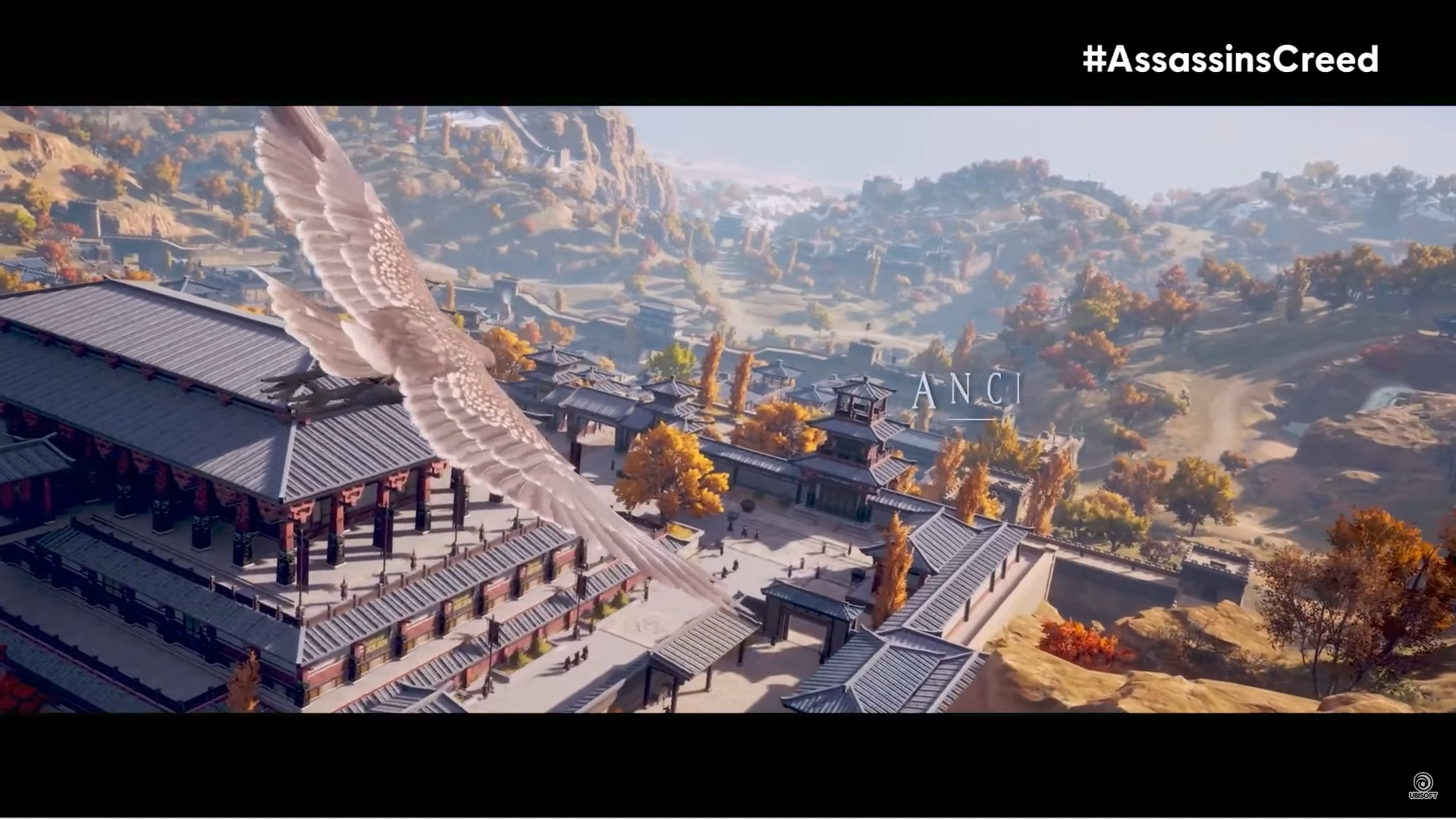 A mobile game called Assassin's Creed: Project Jade is announced. The game is set in Ancient China and will feature everything the series is known for, only optimized for mobile devices. This reminds me of the smaller, side-scrolling Assassin's Creed games released a number of years ago.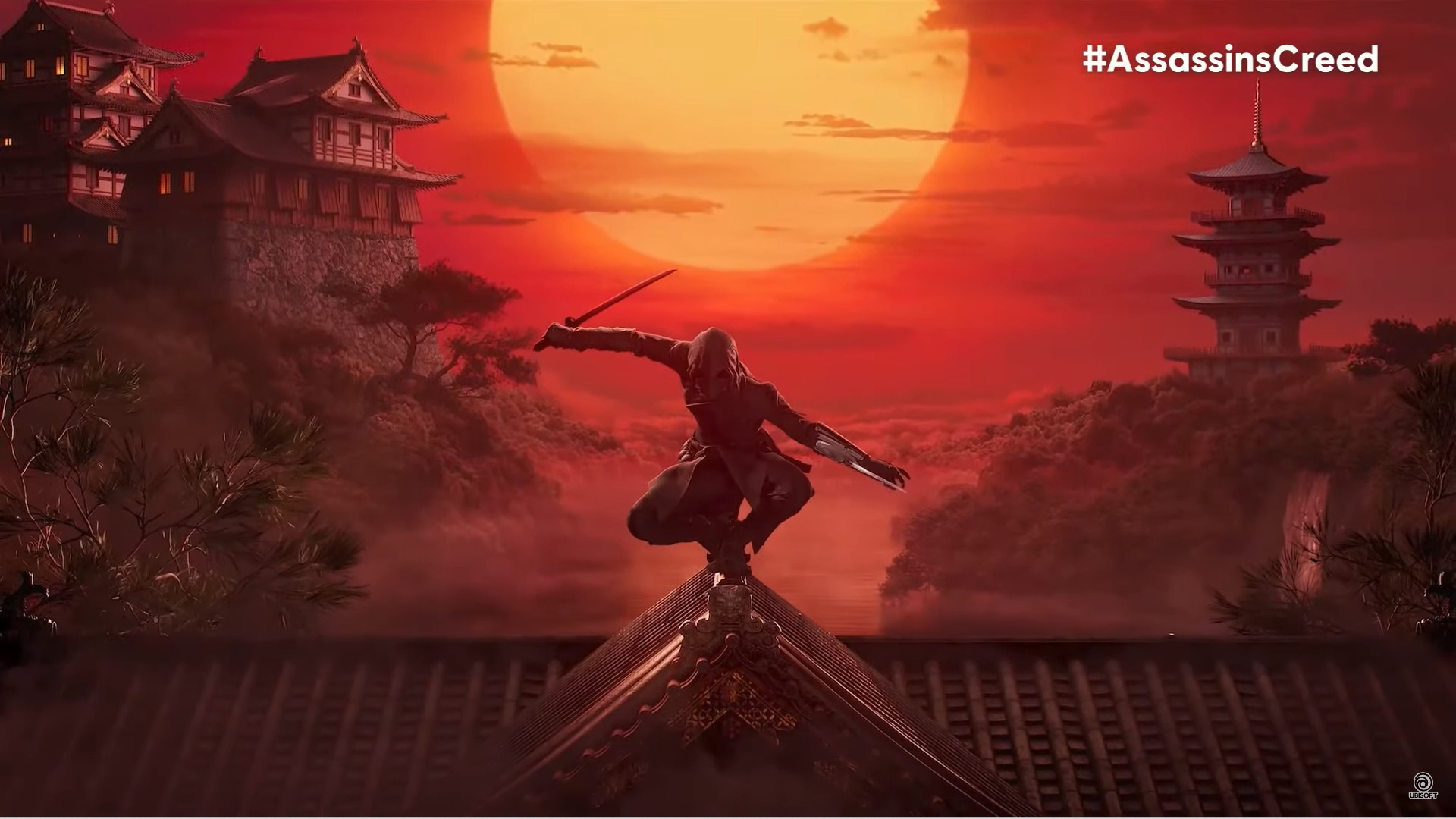 Assassin's Creed Red announced. This is the game people have been waiting for i.e. Assassin's Creed in Japan. If I'm being cynical, I'd say this finally happened due to the success of Ghost of Tsushima... which was effectively the AC Japan game people have desired. This will be a "flagship" AC game, meaning it will be a massive adventure on consoles and PC.
Here's a rundown of what to expect in the future:
Assassin's Creed Valhalla will get its final DLC later in 2022. Assassin's Creed Mirage will arrive in 2023. We can expect Projects Red and Hexe under the Assassin's Creed umbrella sometime after that. Codename Jade and the Netflix TV series will also arrive in the near future.
Exciting times for the Assassin's Creed series!
That's it for Ubisoft Forward 2022! Lots of interesting stuff to look forward to, especially with the Assassin's Creed franchise. Thanks to everyone who followed along with this blog!
Get the Tom's Guide newsletter!
Instant access to breaking news, the hottest reviews, great deals and helpful tips.
Thank you for signing up to Tom's Guide. You will receive a verification email shortly.
There was a problem. Please refresh the page and try again.