Nintendo Direct September 2022: The Legend of Zelda: Tears of the Kingdom, GoldenEye, Pikmin 4 and more
The September Nintendo Direct focused on Switch games coming out within the next six months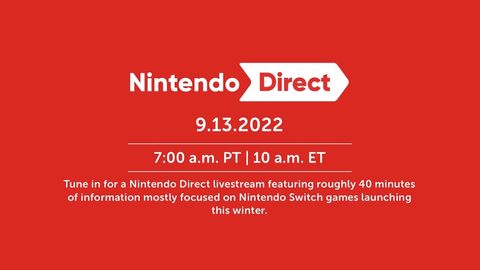 (Image: © Nintendo)
It's September, which means it's high time for a Nintendo Direct livestream. The Big N has had a substantive presentation every September since 2012, almost without fail. (The company skipped September 2015, for whatever reason.) Today's Nintendo Direct livestream was "mostly focused on Nintendo Switch games launching this winter," and we got some big announcements — including a title and release date for the next Zelda game.
First things first: If you want to watch the Nintendo Direct livestream for yourself, it aired on September 13, at 7 AM PT / 10 AM ET / 3 PM BST. You can watch a recording of the presentation on YouTube; we've also embedded it below.
British viewers should be aware that Nintendo's UK channel did not air the broadcast live, as a "mark of respect" for the late Queen Elizabeth II. However, they can now watch an on-demand version.
The biggest news from the presentation is that The Legend of Zelda: Tears of the Kingdom officially has a title and a release date: May 12, 2023. This is the highly anticipated sequel to The Legend of Zelda: Breath of the Wild.
Other big announcements included an official confirmation of Pikmin 4, a re-release of GoldenEye 64 on Nintendo Switch Online (complete with online multiplayer) and a sequel to Octopath Traveler (titled, appropriately, Octopath Traveler II).
Read on for a full recap of the event as it happened — as well as a few of our pre-show predictions, some of which panned out, and some of which didn't.
But first, here's a list of (almost) every game Nintendo discussed:
The Legend of Zelda: Tears of the Kingdom
Pikmin 4
Fire Emblem Engage
Just Dance 2023 Edition
Octopath Traveler II
Fae Farm
Kirby's Return to Dream Land Deluxe
Nintendo Switch Online N64 games (including GoldenEye)
It Takes Two
Rune Factory 3 Special
Splatoon 3 post-launch content
Mario Kart 8 Deluxe - Booster Course Pass
Ib
Tunic
Crisis Core Final Fantasy VII Reunion
Radiant Silvergun
Bayonetta 3
Xenoblade Chronicles 3 Expansion Pass
Mario + Rabbids: Sparks of Hope
Tales of Symphonia Remastered
Harvestella
Mario Strikers: Battle League update
Nintendo Switch Sports update
Theaterhythm Final Bar Line
Atelier Ryza 3: Alchemist of the End & the Secret Key
Story of Seasons: A Wonderful Life
Resident Evil Village Cloud
Master Detective Archives: Rain Code
Various Daylife
Sifu
Fatal Frame: Mask of the Lunar Eclipse
Fitness Boxing Fist of the North Star
SpongeBob SquarePants: The Cosmic Shake
OddBallers
Factorio
Endless Dungeon
Front Mission 1st: Remake
Refresh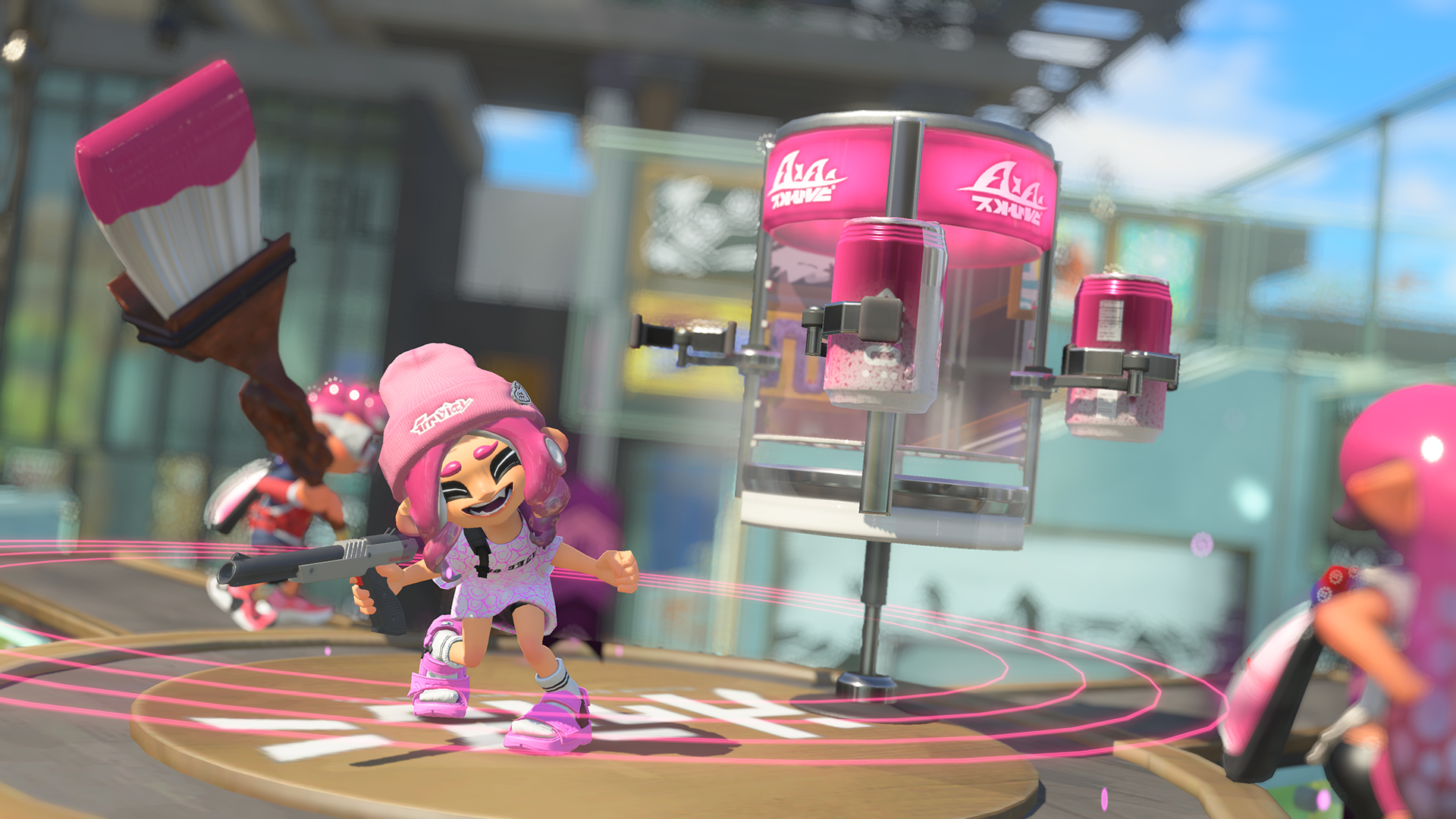 Splatoon 3 came out a few days ago, which means that today's Nintendo Direct would be an excellent opportunity to talk about the game. Nintendo might mention something about Splatoon 3's successful launch (it's already the fastest-selling Switch game in Japan), as well as how the company plans to add content over the next few months. Since Splatoon 3's big draw is online multiplayer, we can expect incremental, seasonal updates — and winter is the next big season.
Tom's Guide is currently working on a full Splatoon 3 review, so stay tuned for that. In our preview, we said that "the game's intuitive tutorials and clever core concept won [us] over during our brief hands-on session."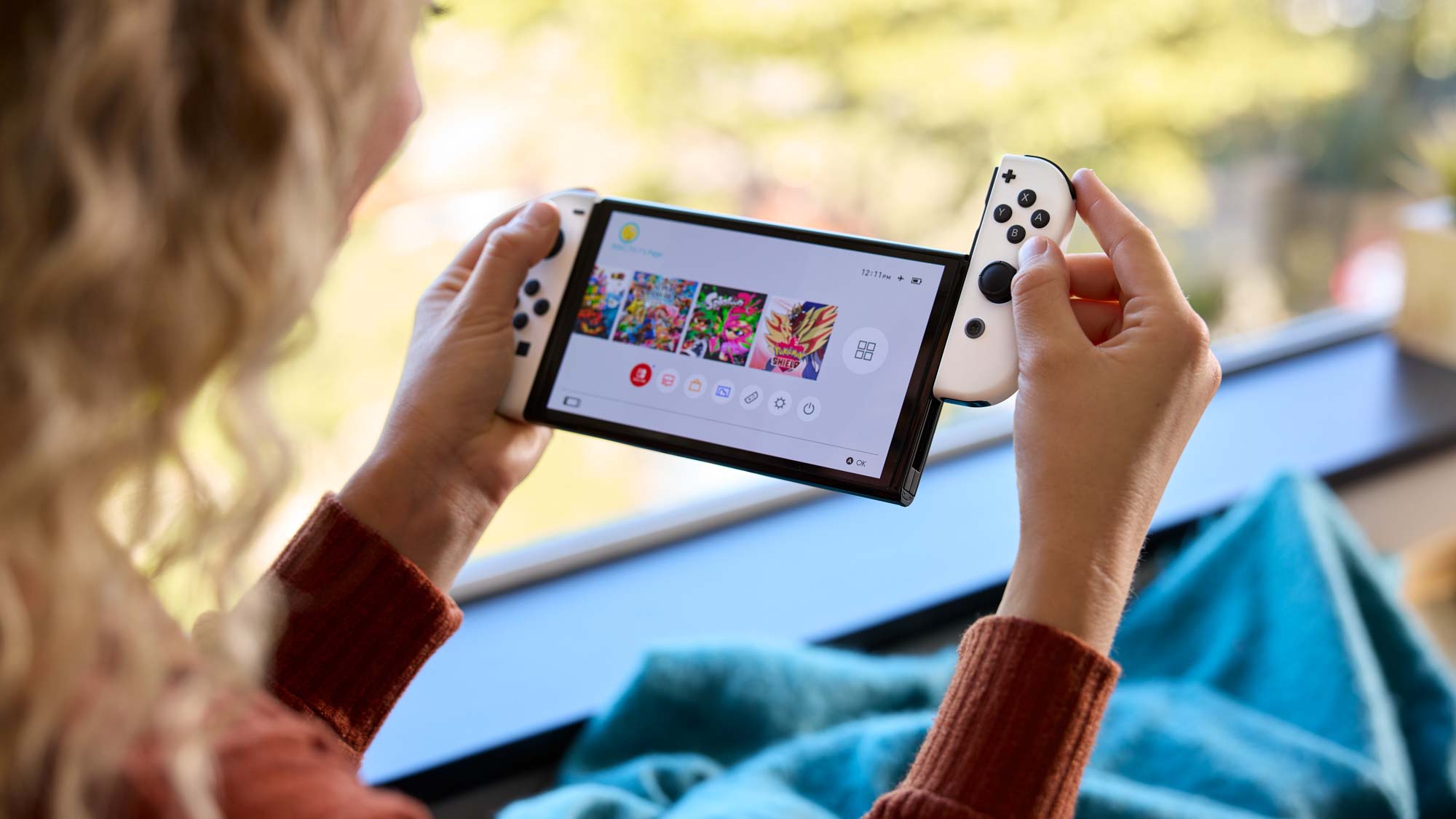 Whatever else we end up seeing at Nintendo's Direct, you shouldn't hold out much hope for a Nintendo Switch 2, or whatever you want to call it. Nintendo has said in no uncertain terms that there won't be any new Switch hardware until at least April 2023. (Emphasis on "at least.") As winter ends in March, and Nintendo has said that this presentation will focus on software, a new Switch console doesn't seem too likely. Nintendo unveiled the initial Switch in an October presentation, so perhaps we'll see something next October instead — or later, as the Switch could theoretically coast through 2025, based on previous Nintendo comments.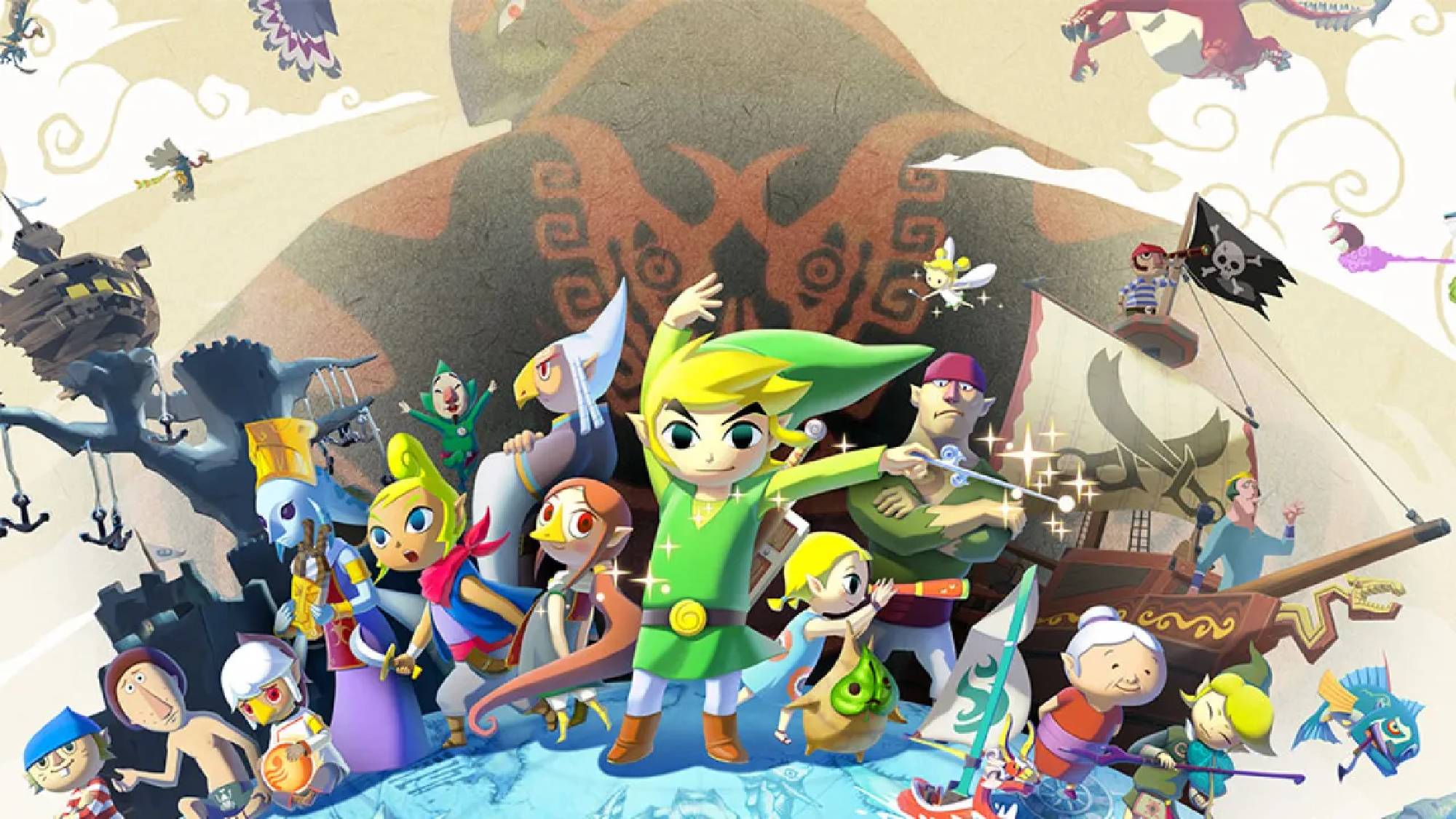 As we mentioned earlier, Nintendo rumors are hit-or-miss — and misses are more common than hits. However, we would be remiss if we didn't mention that fans are expecting two long-awaited Legend of Zelda titles at today's Nintendo Direct: HD remasters of both Twilight Princess and Wind Waker.
It's worth remembering, though, that we've been reporting on similar stories for more than a year, and nothing has ever come of it. Reputable sources have expressed absolute certainty that Nintendo would port these two beloved Zelda games to Switch — and it didn't happen anyway.
We'd be happy for Twilight Princess and Wind Waker to make their way to Switch, especially since they're already on the Wii U, and Nintendo has ported plenty of other Wii U titles. But we'll believe it when we see it (perhaps later today).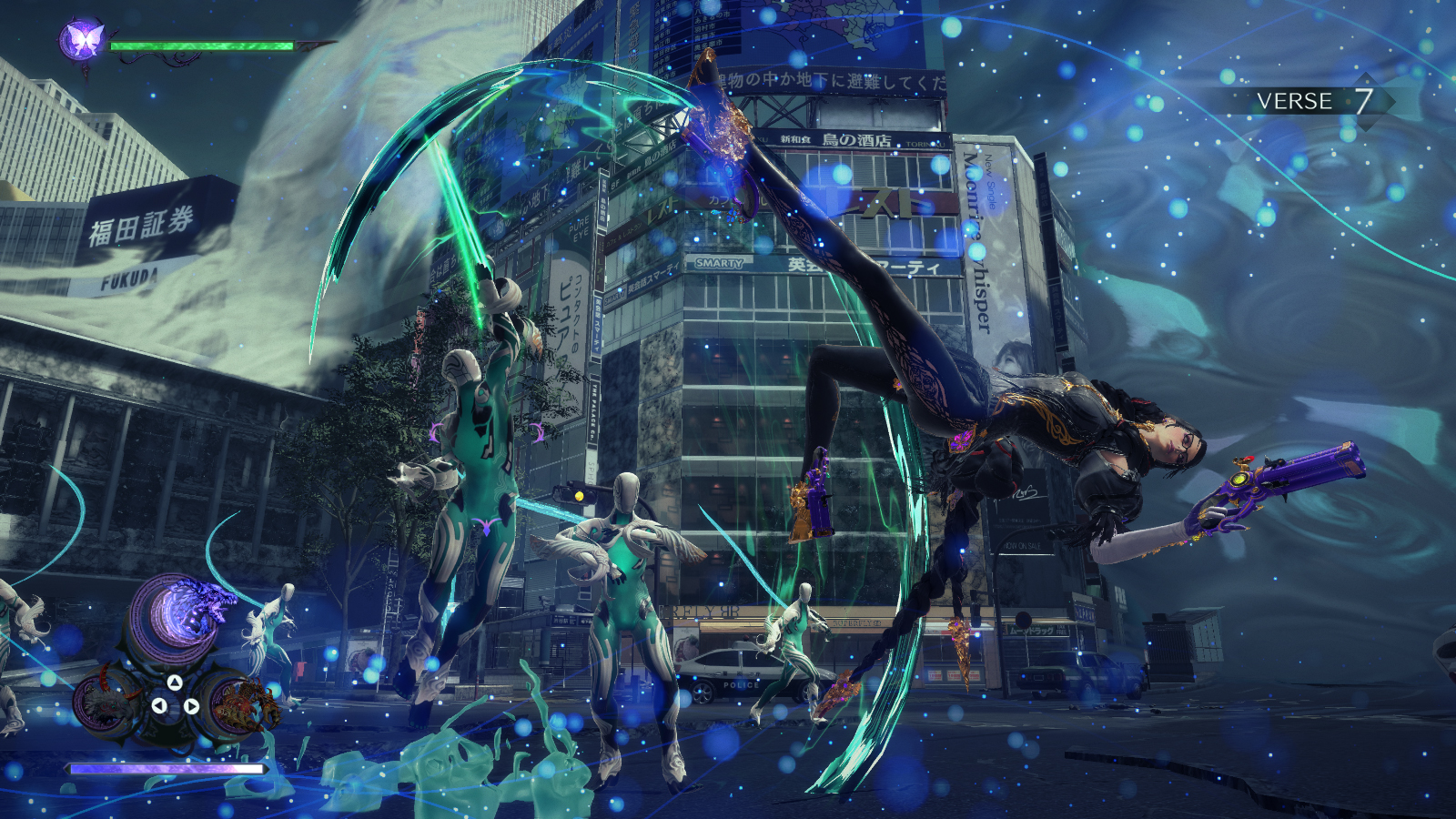 Nintendo's first-party release schedule for the next few months looks a little light, but there are two games we know about for sure: Bayonetta 3 on October 28, and Pokémon Scarlet/Violet on November 18. Tom's Guide has covered both titles recently, between Bayonetta 3's new story trailer, and the Switch OLED Pokémon Scarlet and Violet edition. The former shows off a new character in Bayonetta's ever-expanding collection of allies and enemies; the latter is what it sounds like.
(It's worth noting, however, that the Pokémon Switch OLED version doesn't come with an actual copy of the game. Apart from the aesthetics, it's also identical to a regular Switch OLED, so think carefully about whether you really need one.)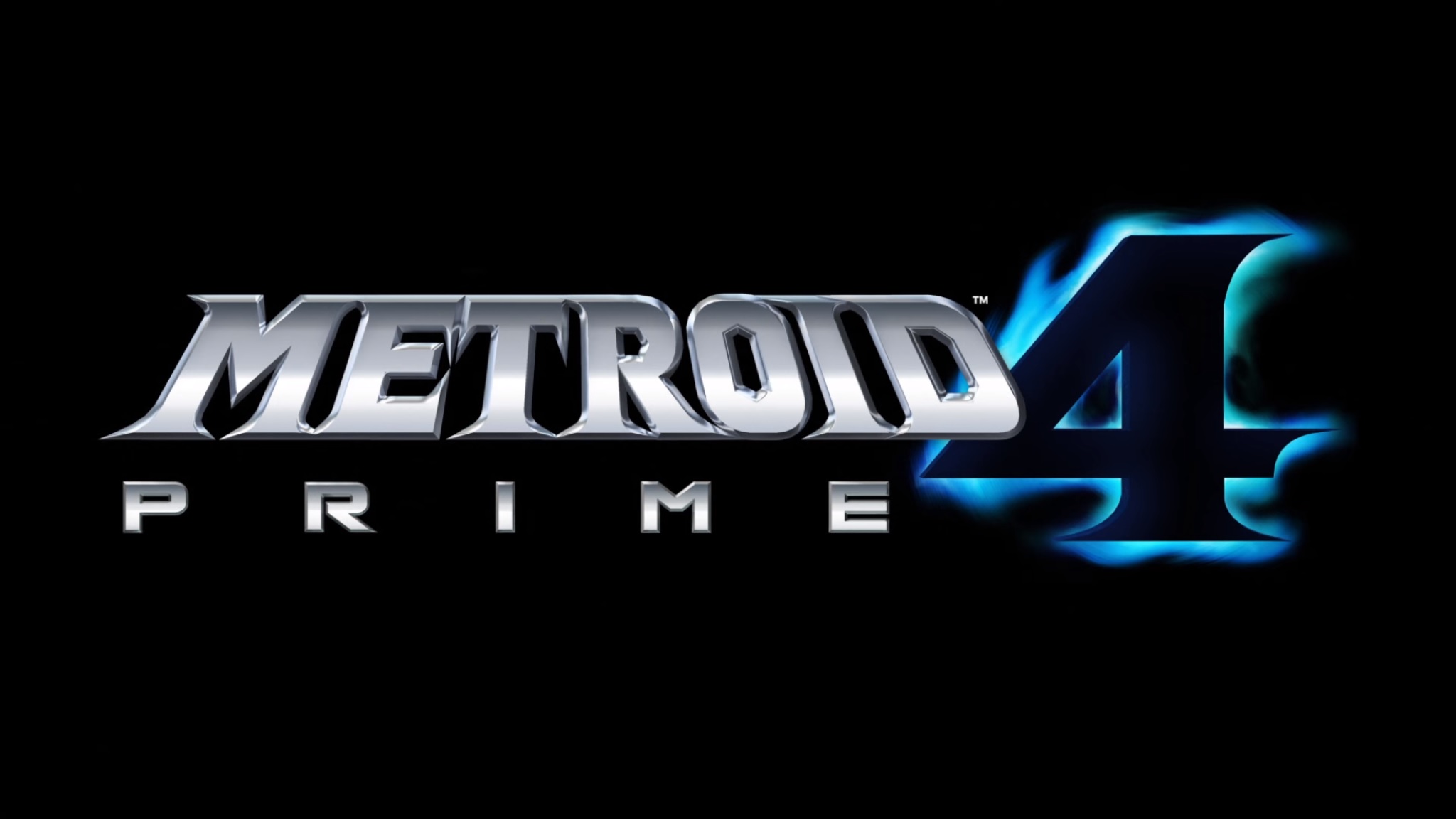 The Nintendo Direct livestream is now 15 minutes away. Nintendo hasn't given any additional hints about what we might see, but if you're going to tune in for yourself, now would be a good time to do so. We've embedded a link to the livestream further up the page. Otherwise, you can watch the proceedings on Nintendo's official YouTube account.
One other possibility that we didn't mention before is that Nintendo could share more information about Metroid Prime 4. The game has been in development since 2017, but so far, all we've seen is a single teaser trailer with a logo. A cinematic teaser — or better yet, some gameplay — would go a long way. However, Metroid fans are used to waiting a long time between entries. Remember that Metroid Dread was the first new side-scrolling entry in 19 years.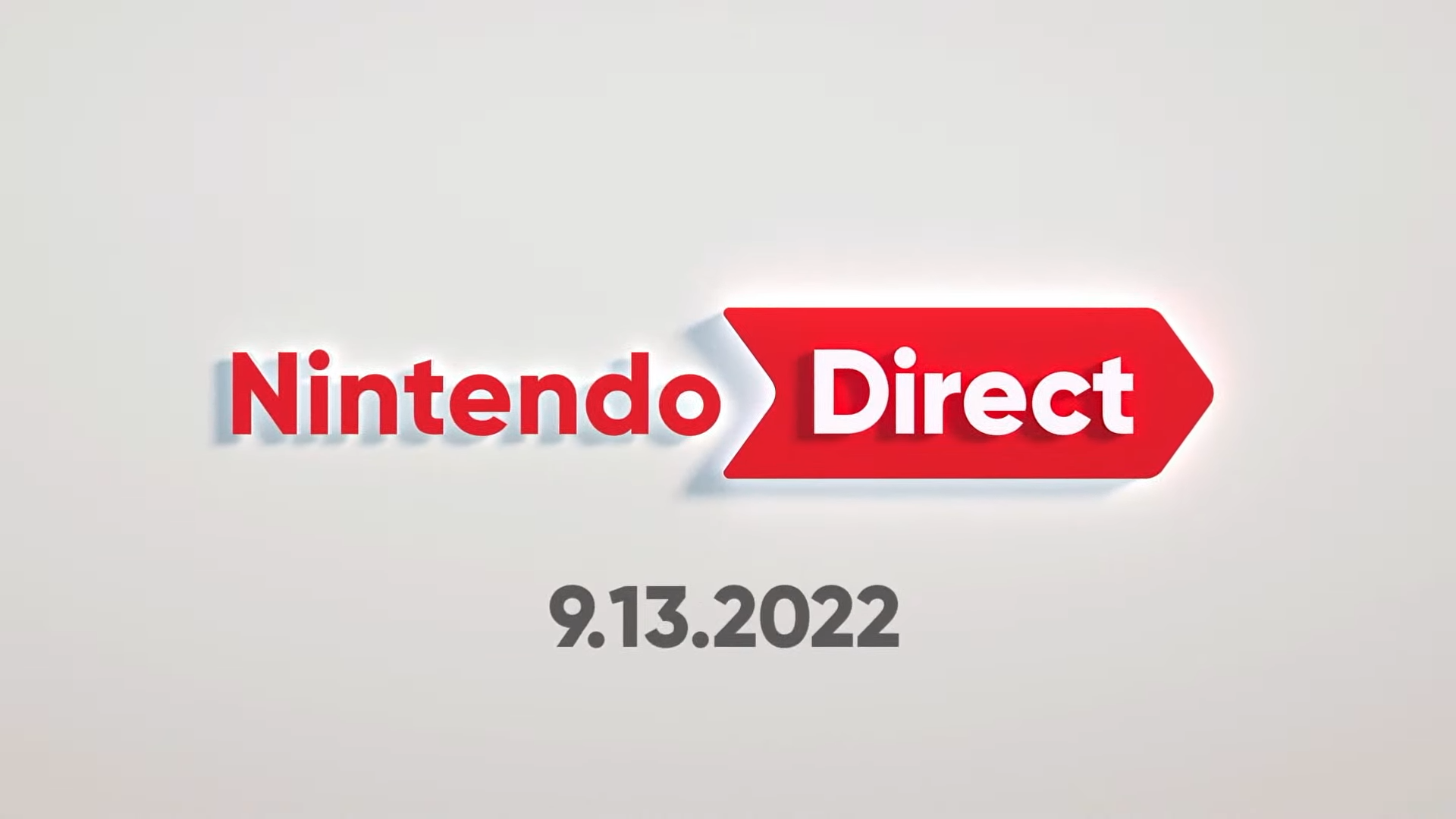 The livestream is officially underway! Let's see what's up first.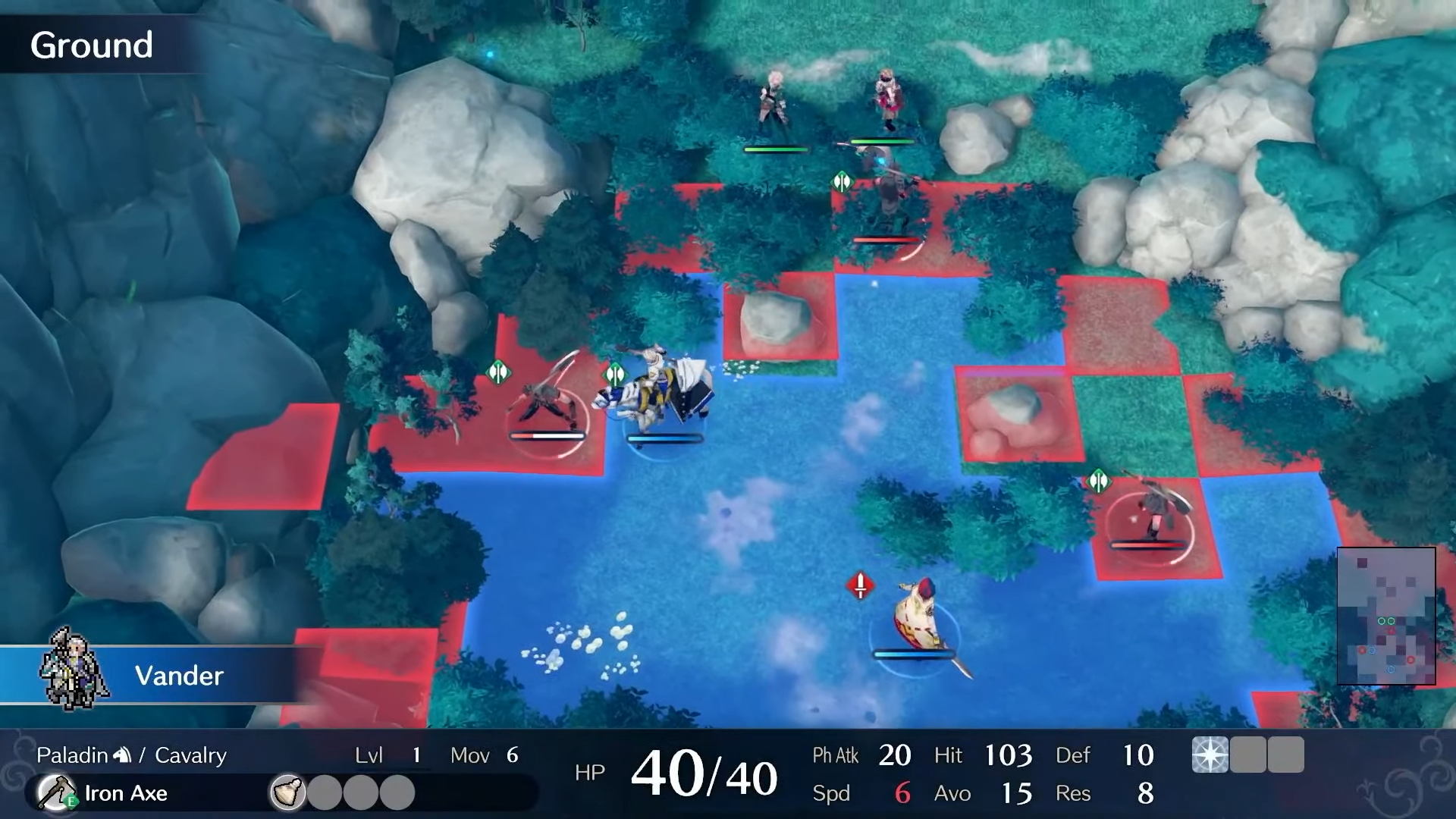 The first game is Fire Emblem Engage, which is the latest entry in the long-running strategy/RPG series. Fan-favorite character Marth will make a return in this one.
The game will debut on January 20, 2023.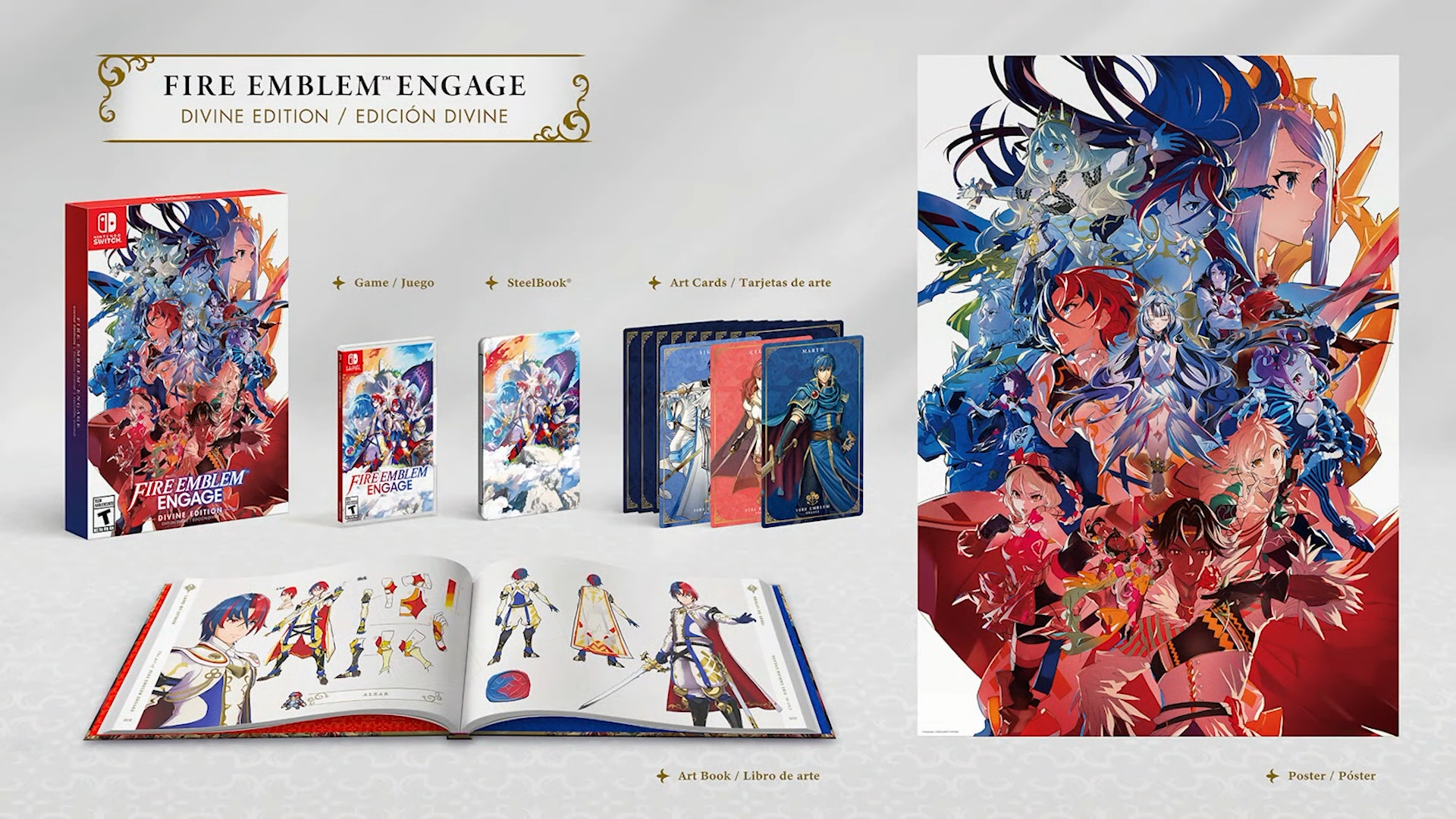 The Fire Emblem Engage: Divine Edition will include an art book, collectible cards and more.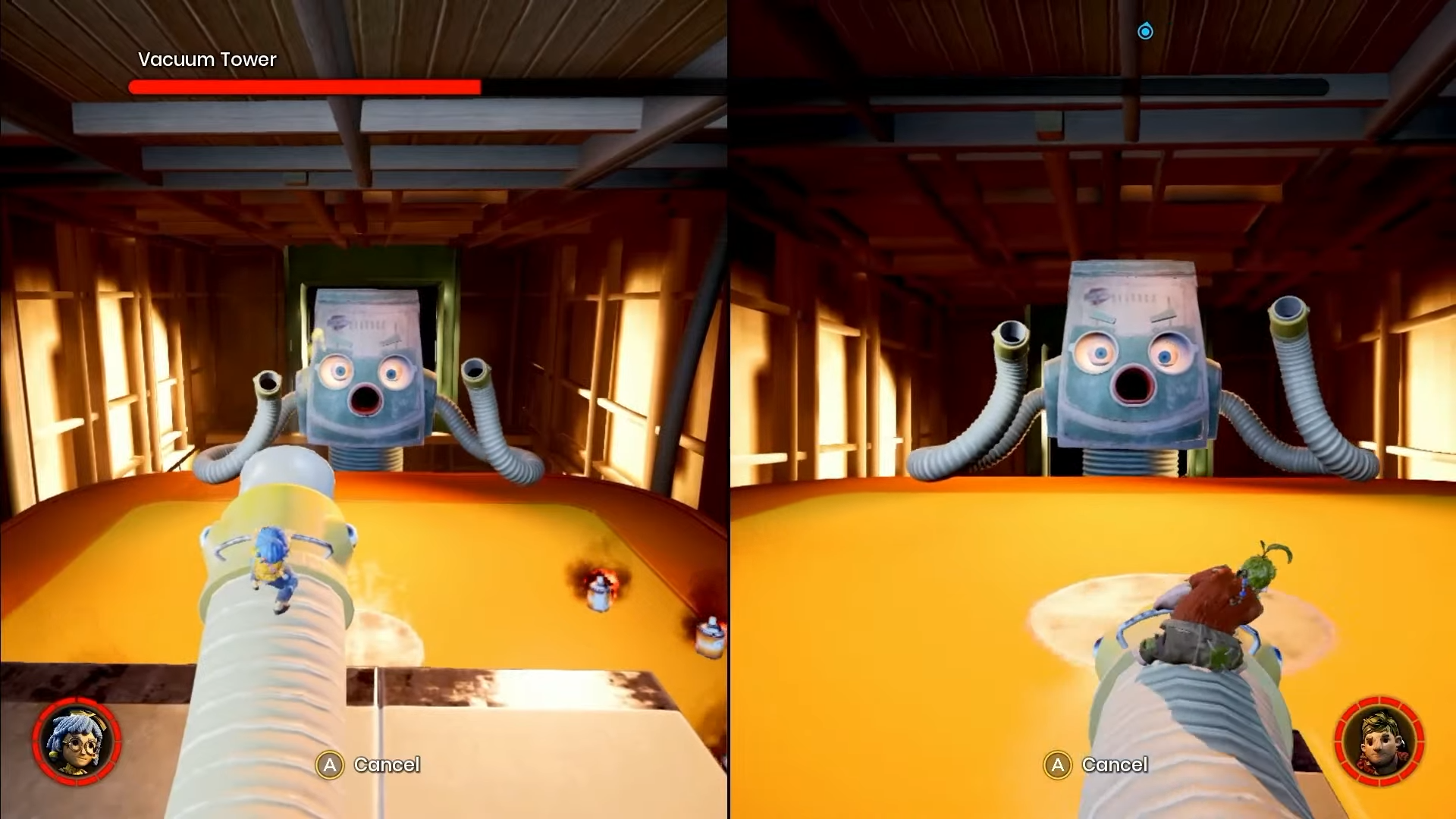 It Takes Two, the critically acclaimed co-op platformer, will be out for Switch on November 4.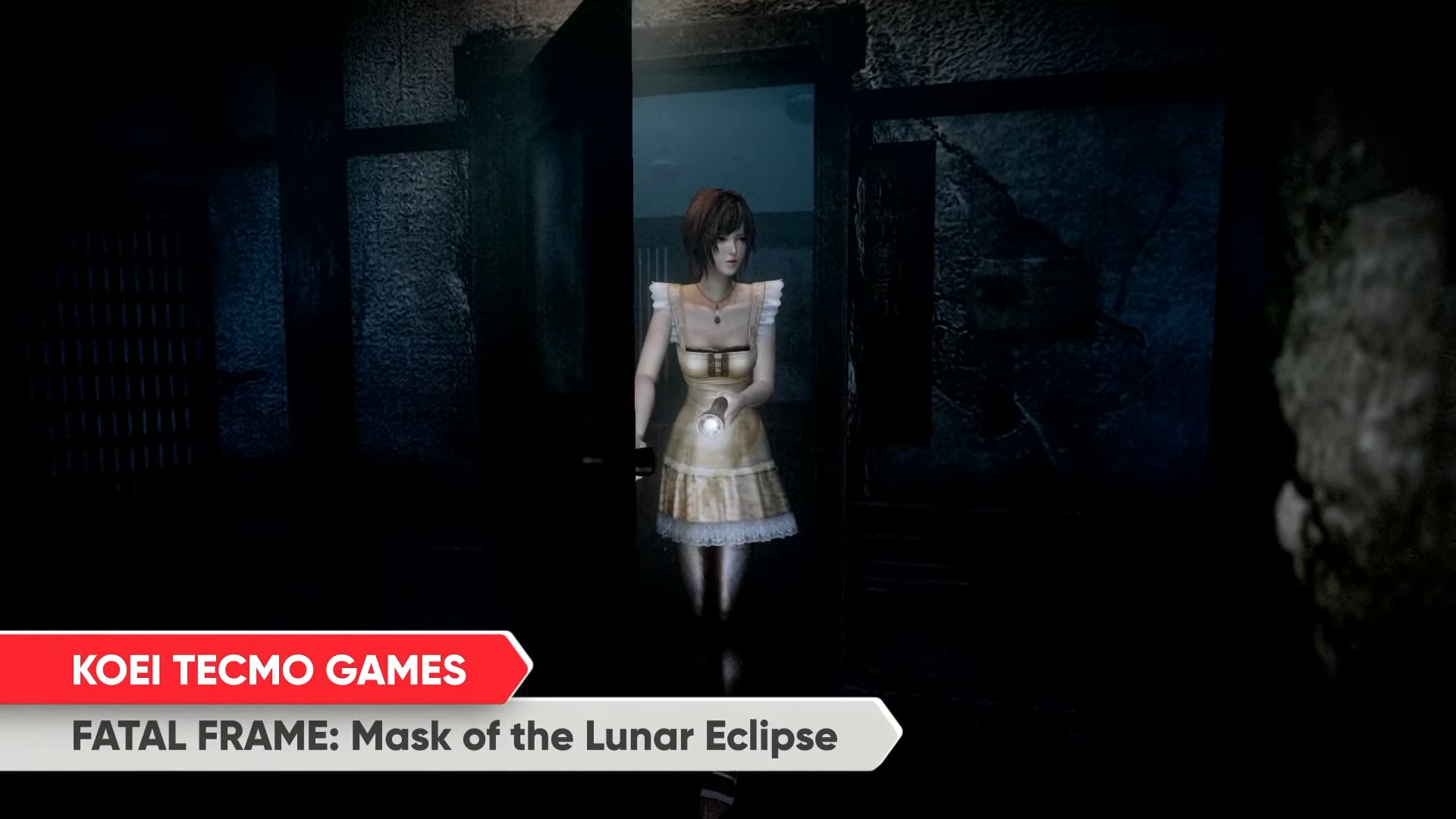 Fatal Frame: Mask of the Lunar Eclipse will be out in early 2023. It's the latest entry in the long-running cult horror franchise.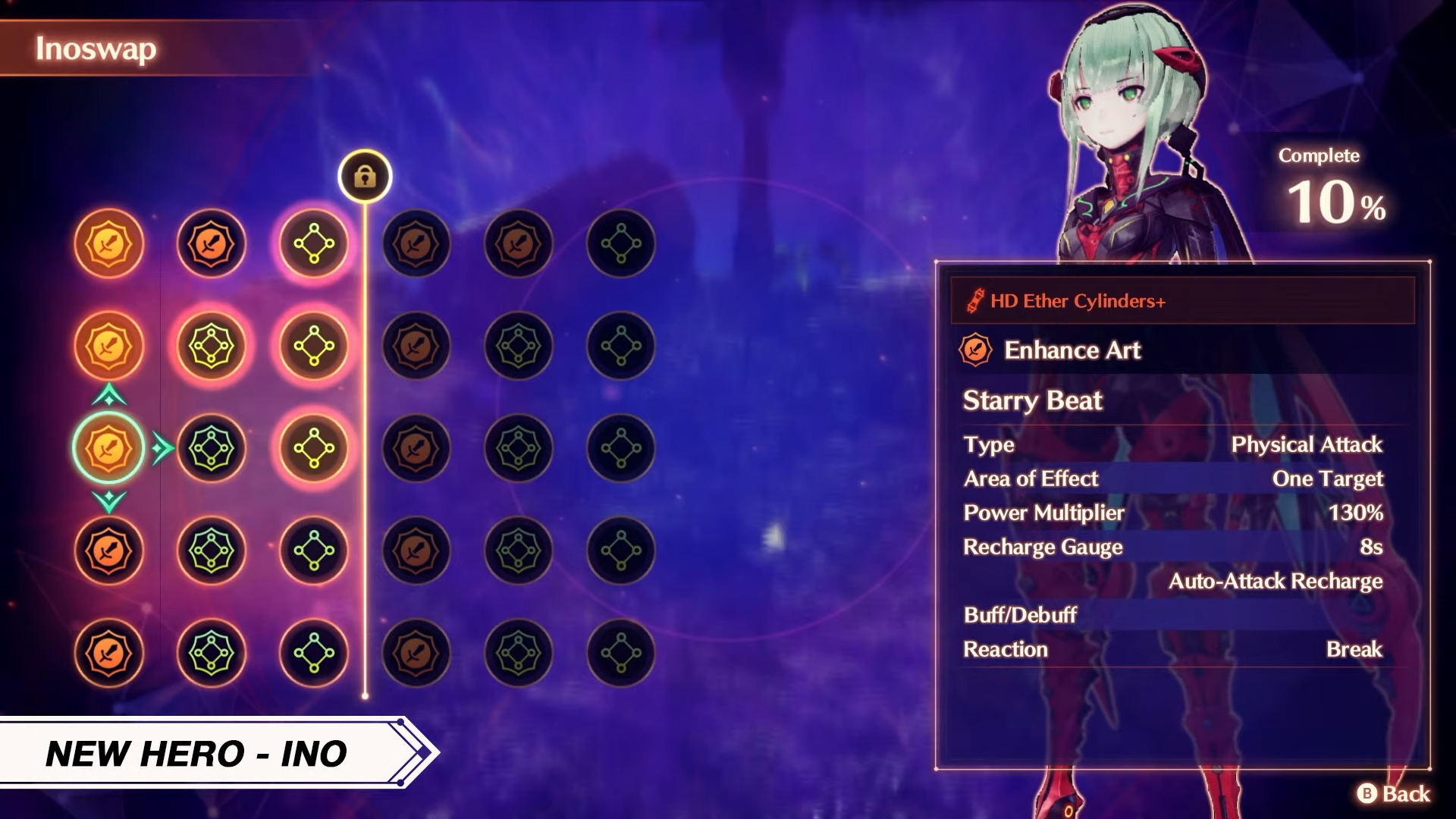 Xenoblade Chronicles will have its second DLC pack debut on November 13. It includes a new character named Ino.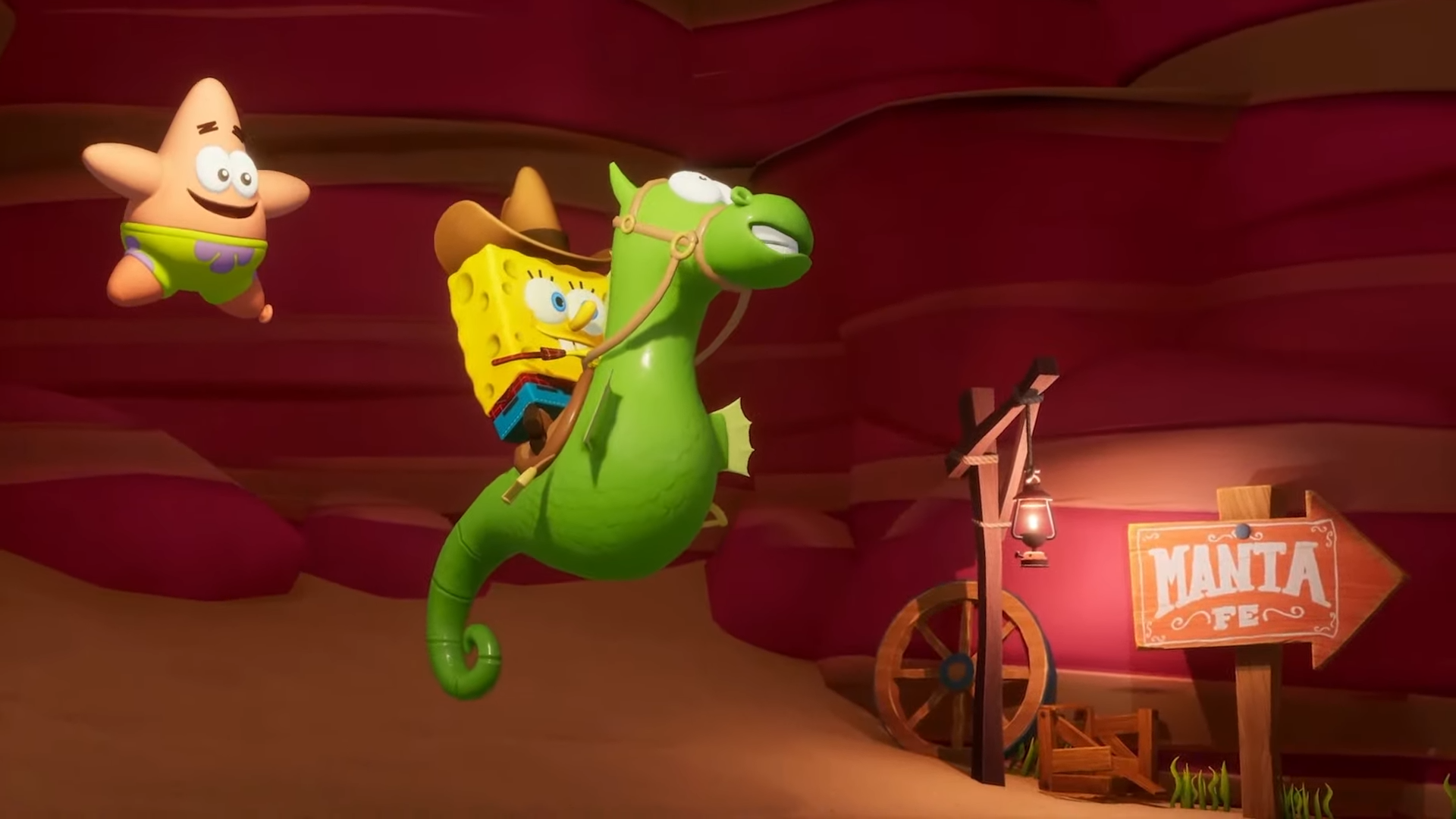 There's also a new SpongeBob game, a Fist of the North Star boxing sim, and a casual multiplayer title called Oddballers. The titles are coming fast and furious right now, so expect a few more rapid-fire announcements before Nintendo gets back to big stuff.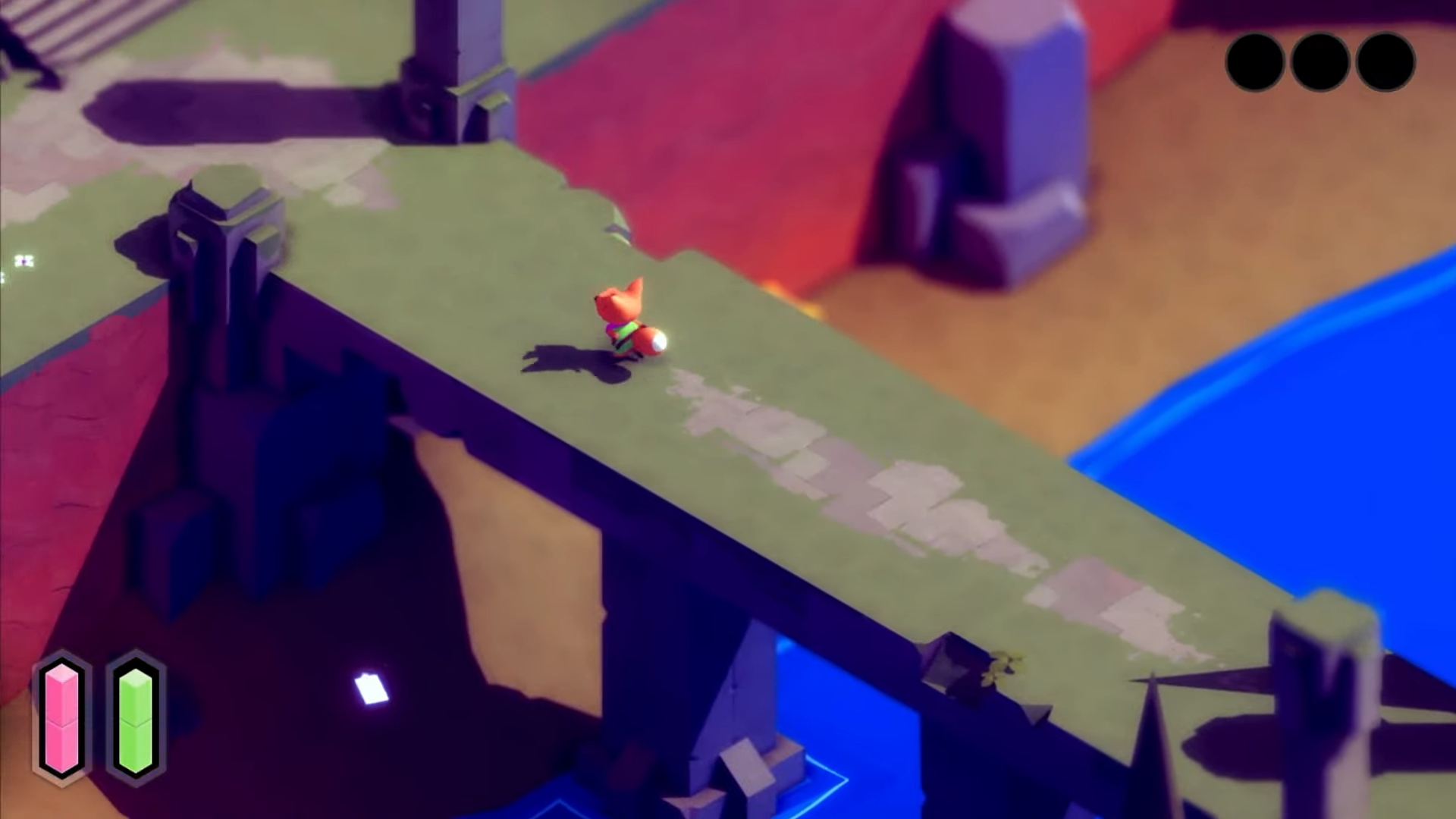 The popular indie game Tunic is coming to Switch, as are remakes of the first three Front Mission games. The first remake will be out later this year; the other two will follow later.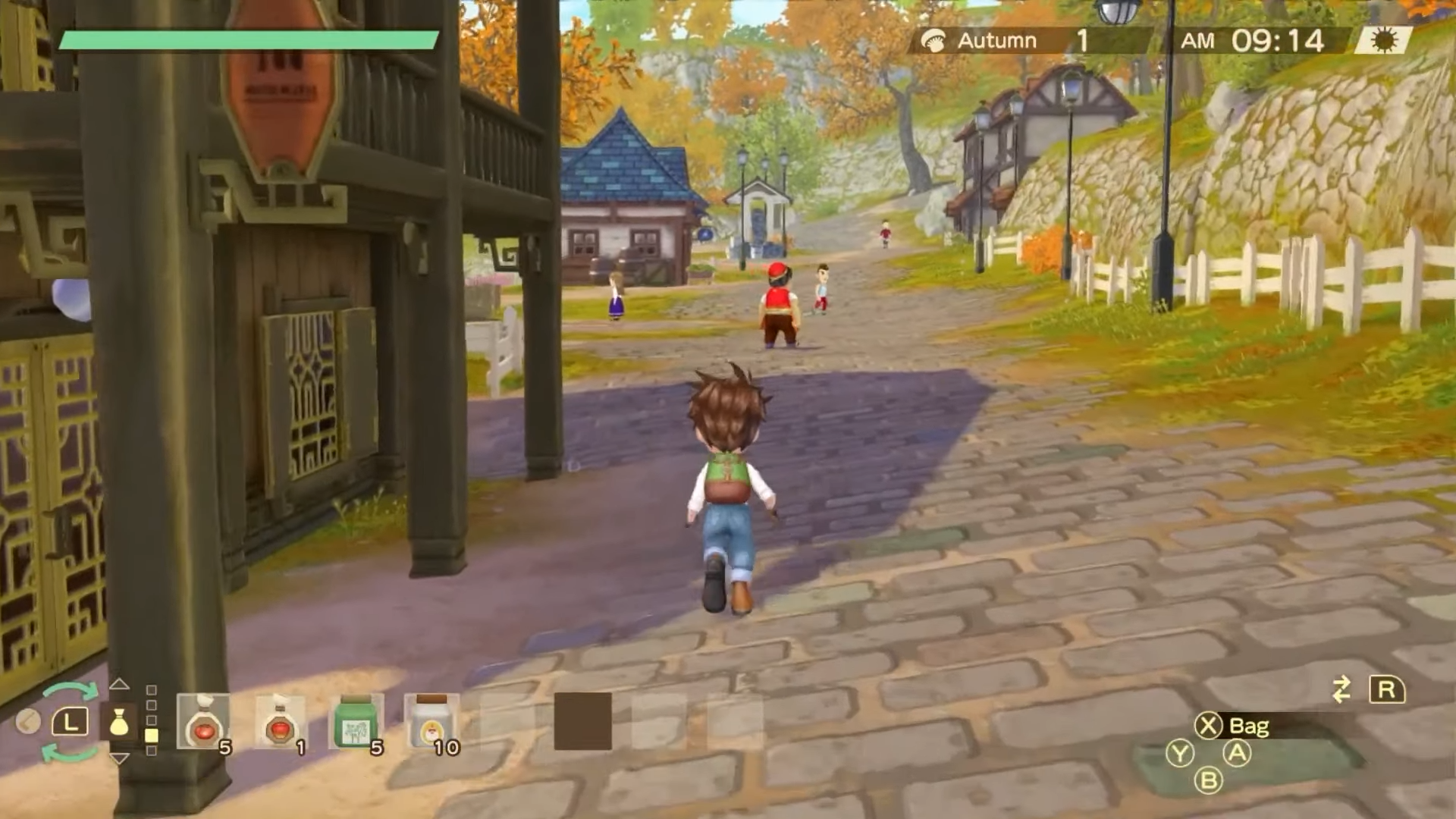 Story of Seasons: A Wonderful Life will be out in Summer 2023. It's the latest entry in the fan-favorite farming sim series.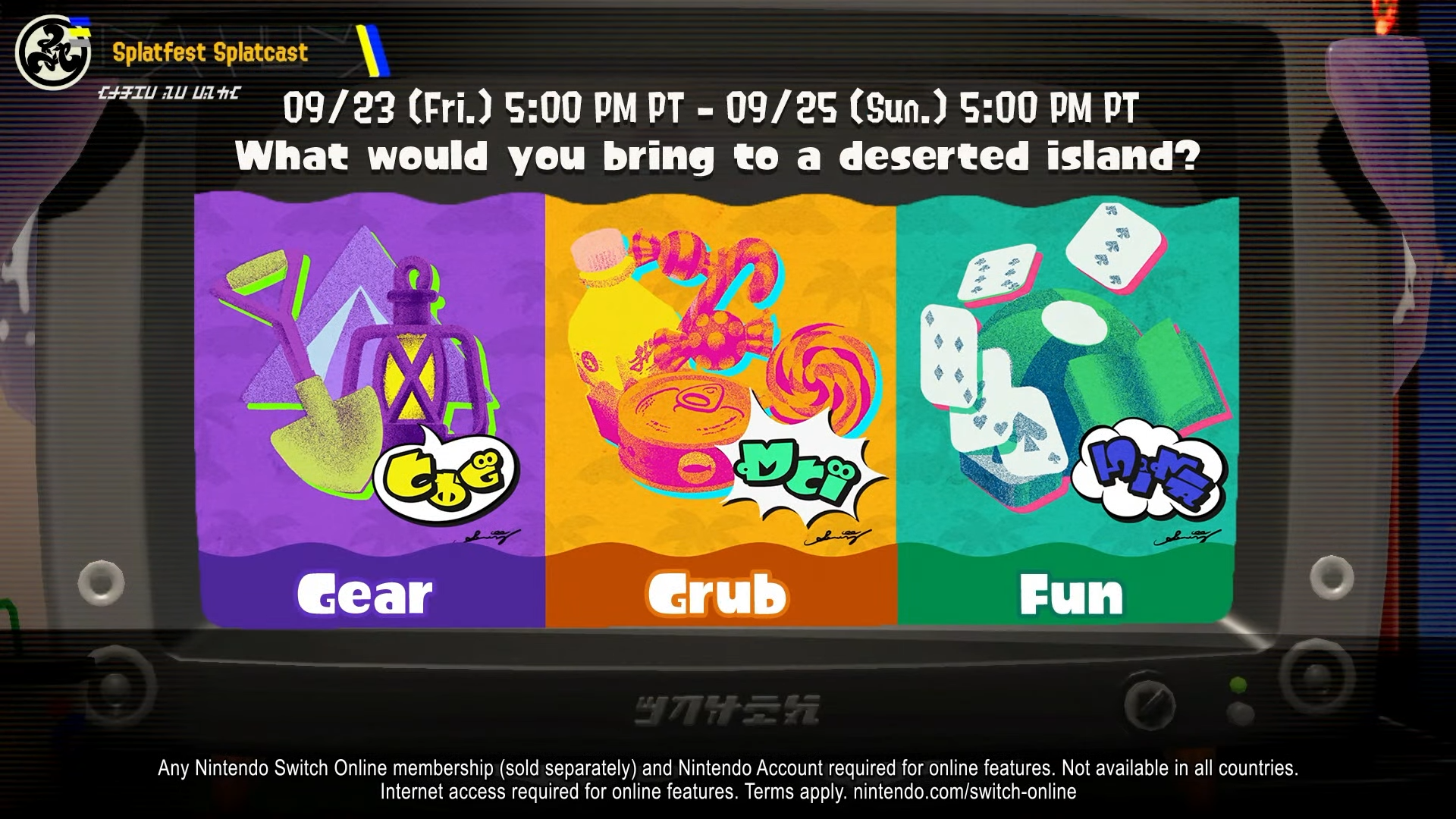 Splatoon 3 will soon receive its first batch of post-launch content. "What would you bring to a deserted island?" will be the main theme of its first big challenge.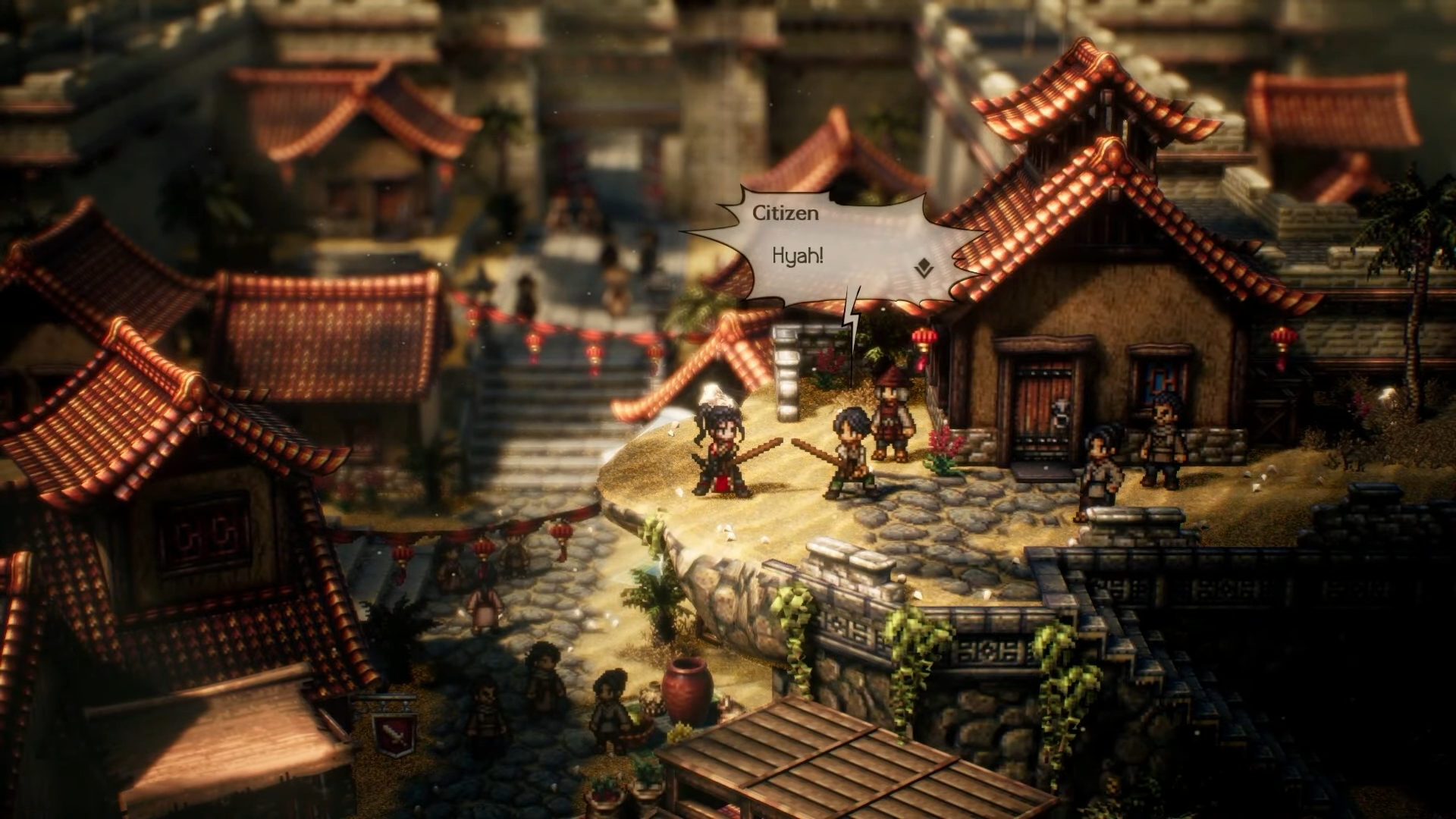 Nintendo has unveiled Octopath Traveler II, a sequel to the hit JRPG that debuted on Switch, then later made its way to PC and Xbox. This game will also feature eight adventurers who embark on personal quests and team up with one another along the way.
The game will be out on February 24, 2023.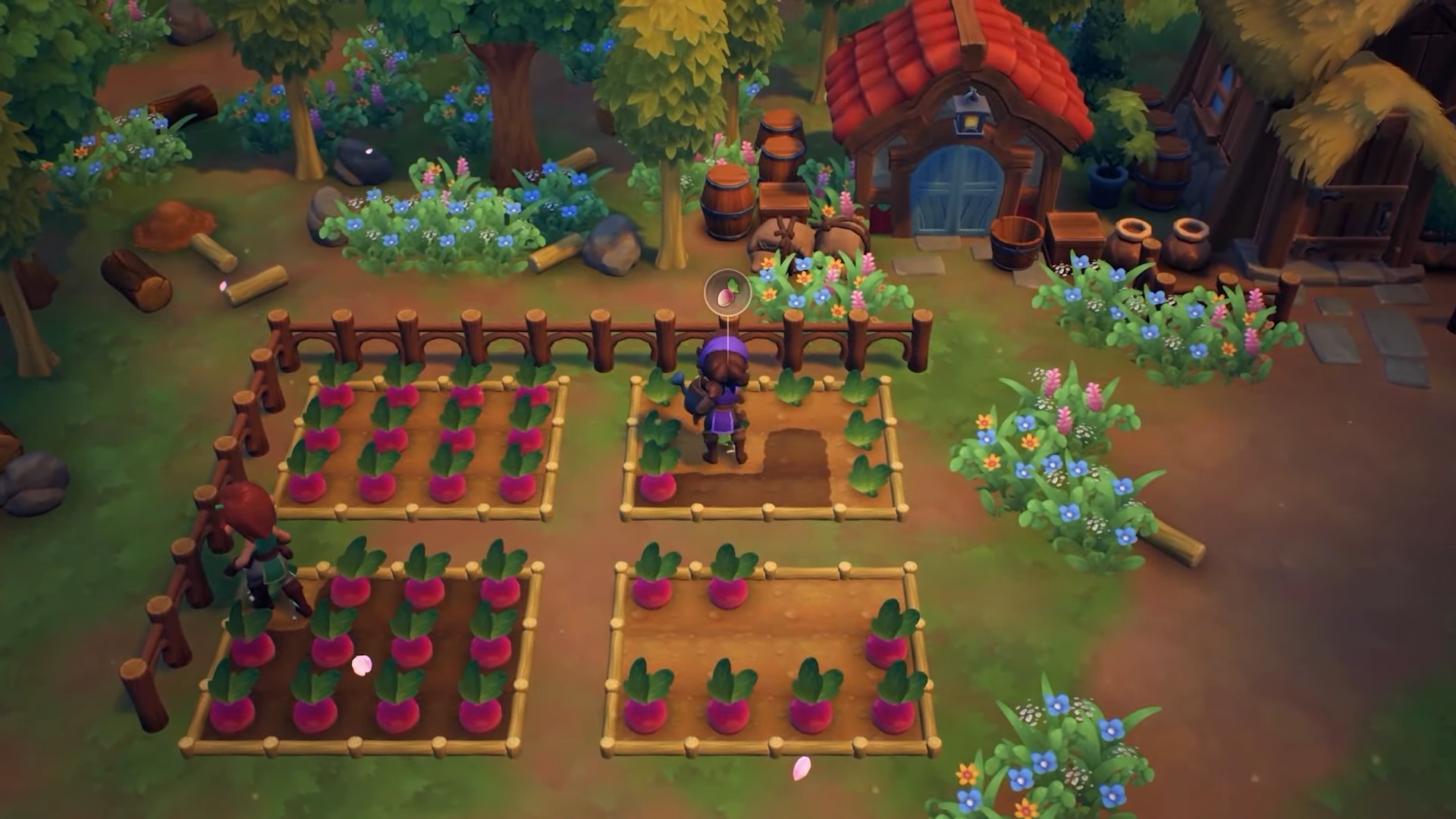 Here are a few more rapid-fire "headline" games. First up is Fae Farm, which is a farming sim, mixed with an RPG. The game will be out in Spring 2023.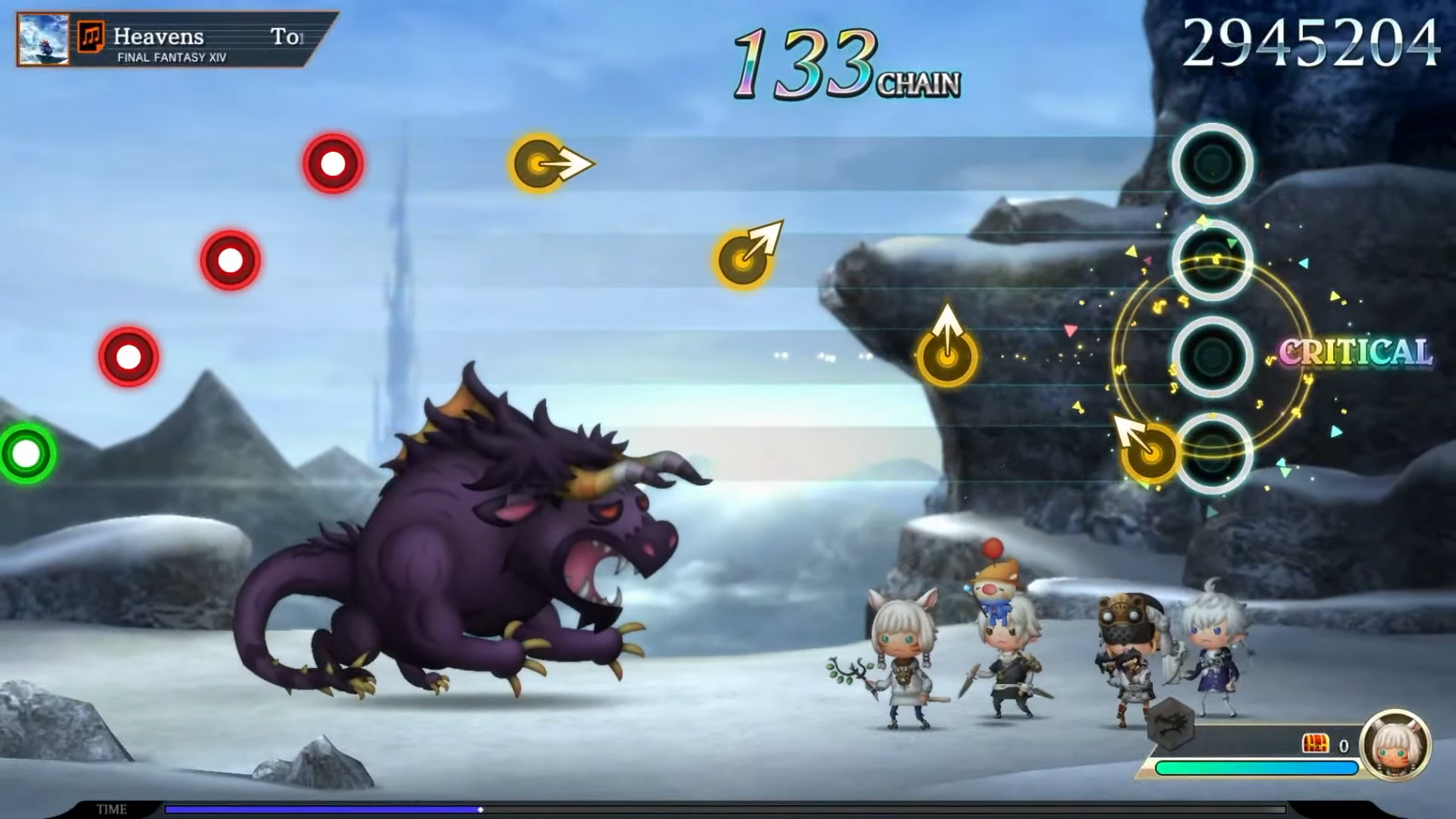 Final Fantasy Theatrythm Final Bar Line will be out on February 16, 2023. This is the latest entry in the Final Fantasy rhythm game spinoff, which lets you relive iconic music from the series.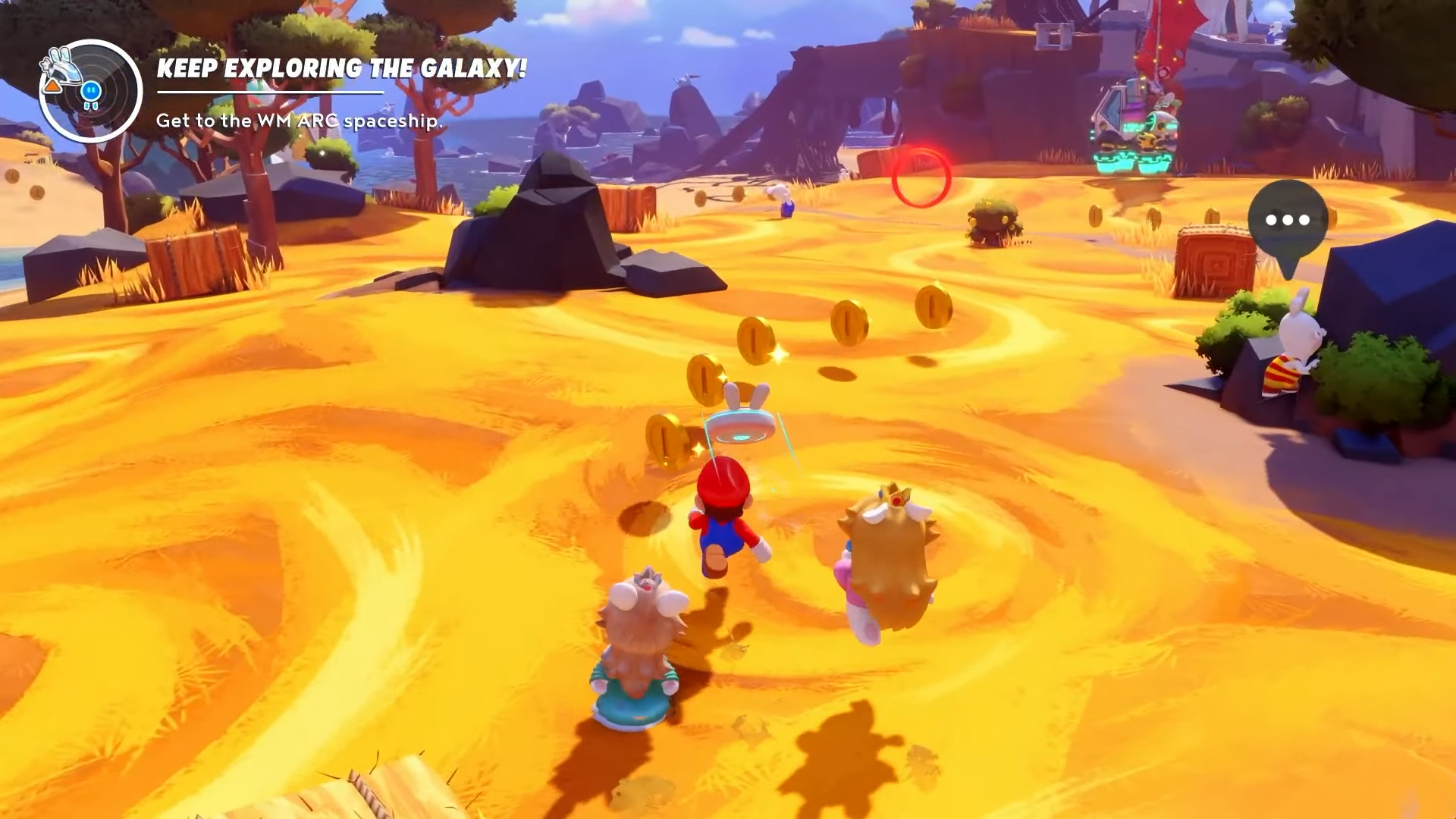 Next up is Mario + Rabbids: Sparks of Hope. This one will be out on October 20, and is a sequel to the sleeper hit turn-based strategy game, Mario + Rabbids: Kingdom Battle.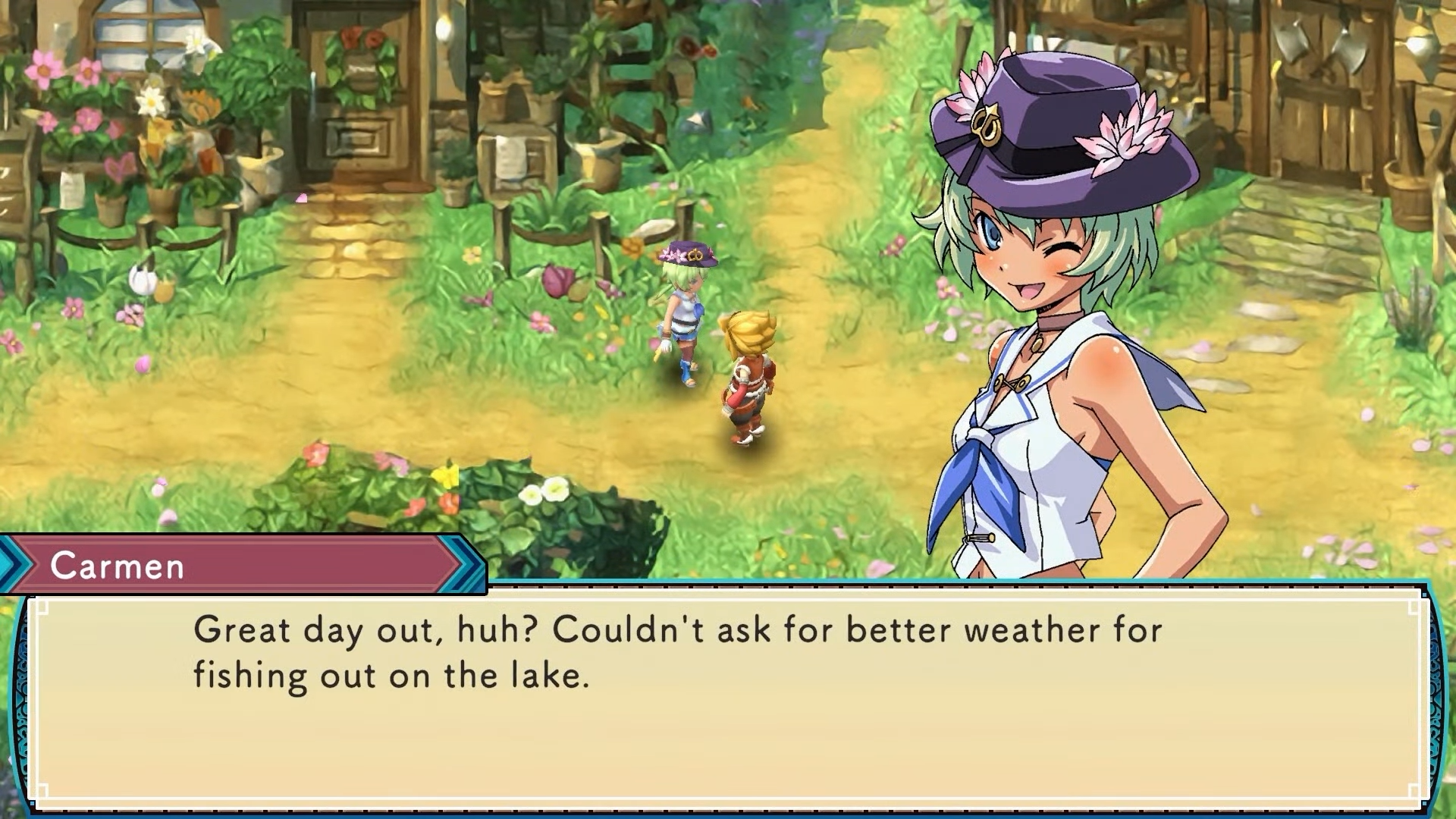 Rune Factory 3 will make its way to Nintendo Switch - and additional Rune Factory games are in development.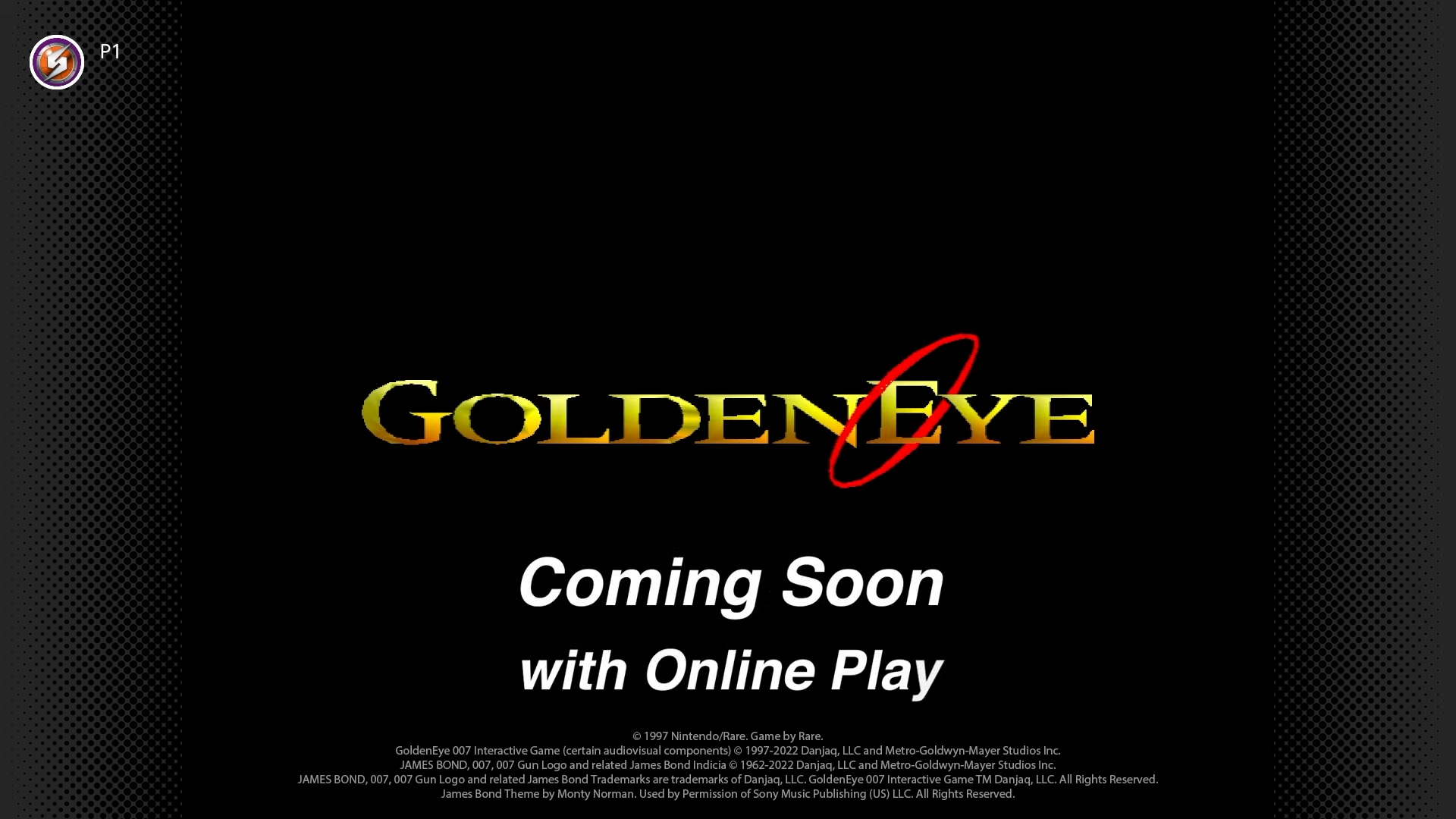 New N64 games are coming to Nintendo's expansion pass, including Pilotwings 64, Mario Party and Pokemon Stadium.
The big news, however, is that Goldeneye 64 will finally arrive on the expansion pass, complete with online play.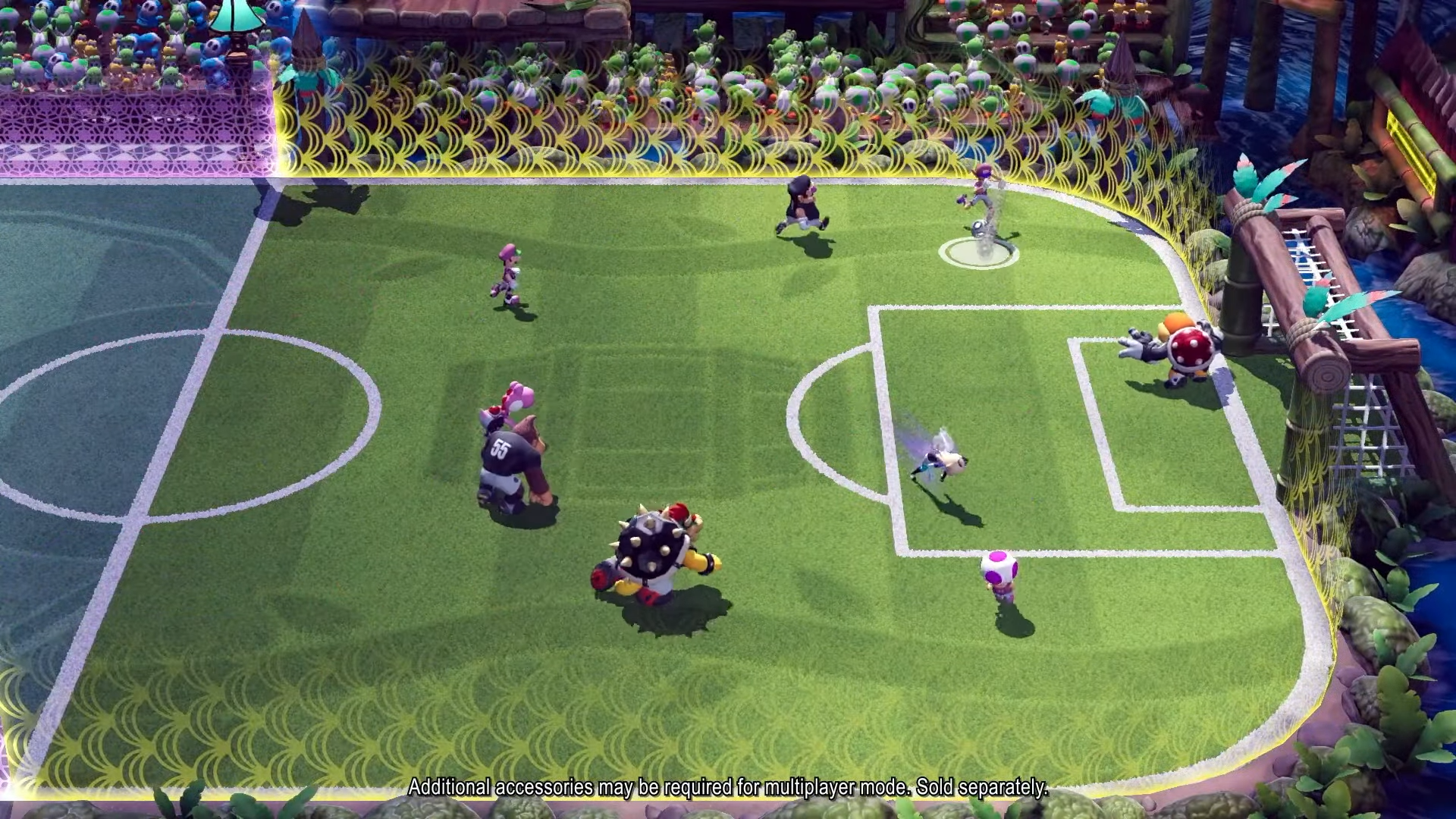 Here are a few smaller games making their way to the Switch.
There's Various Daylife, the sim/RPG that was initially on Apple Arcade. There's also Factorio, a new update for Mario Strikers: Battle League, and Atelier Ryza 3: Alchemist of the End & the Secret Key.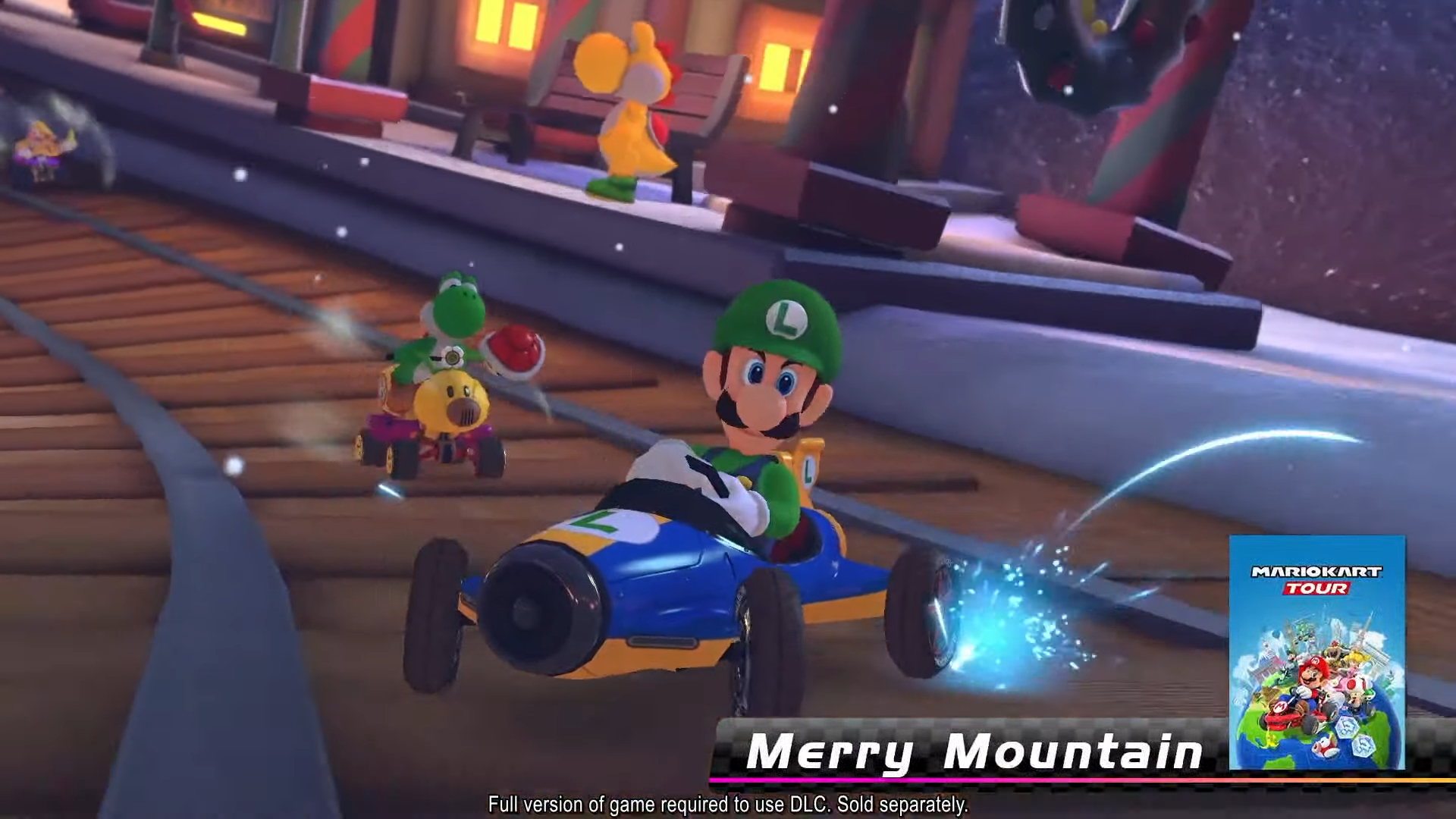 Mario Kart Deluxe 8's third wave of DLC will arrive this holiday season, bringing with it some favorite courses from previous Mario Kart games.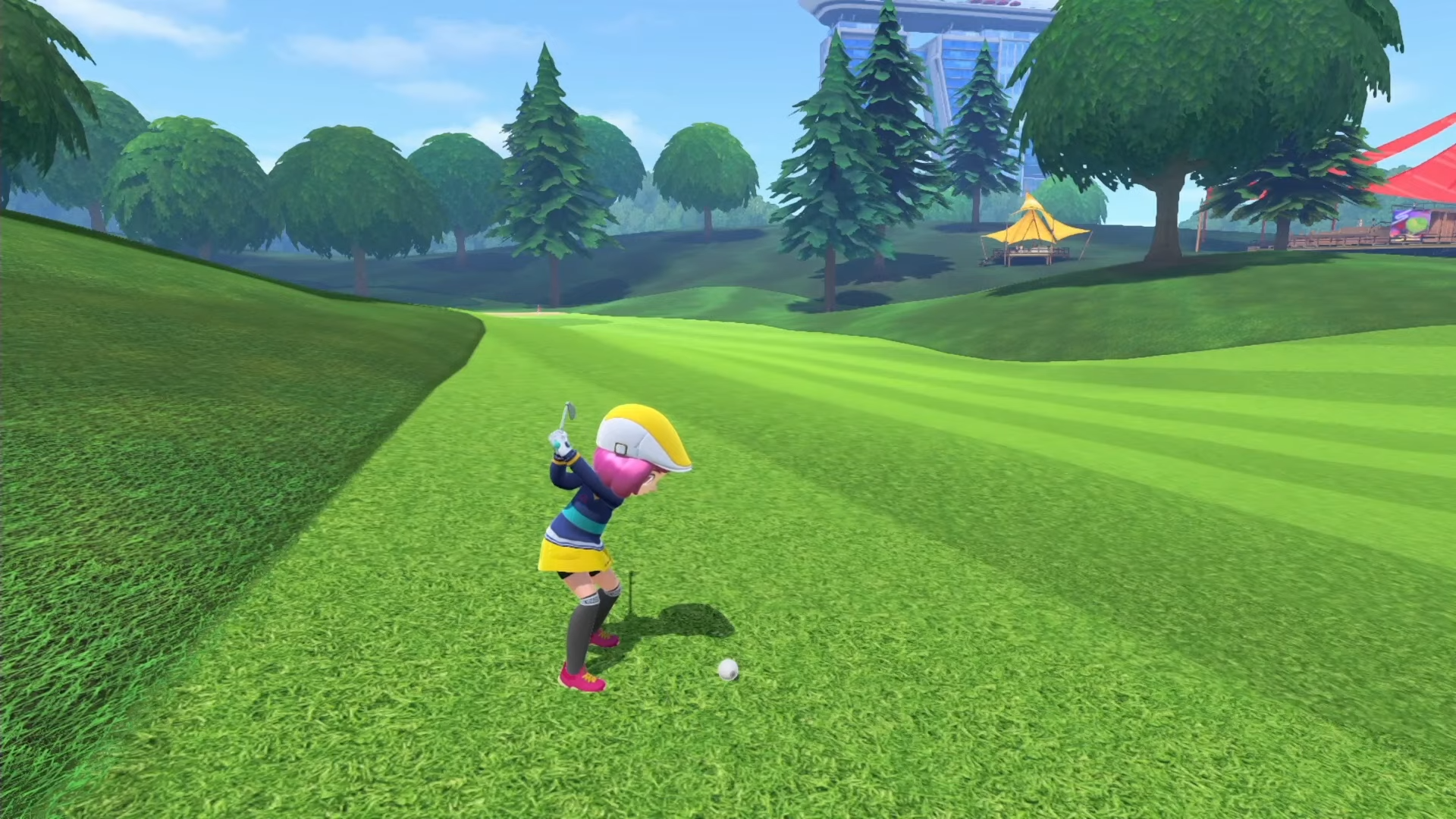 Nintendo Switch Sports has delayed its Golf mode to the holiday season 2022.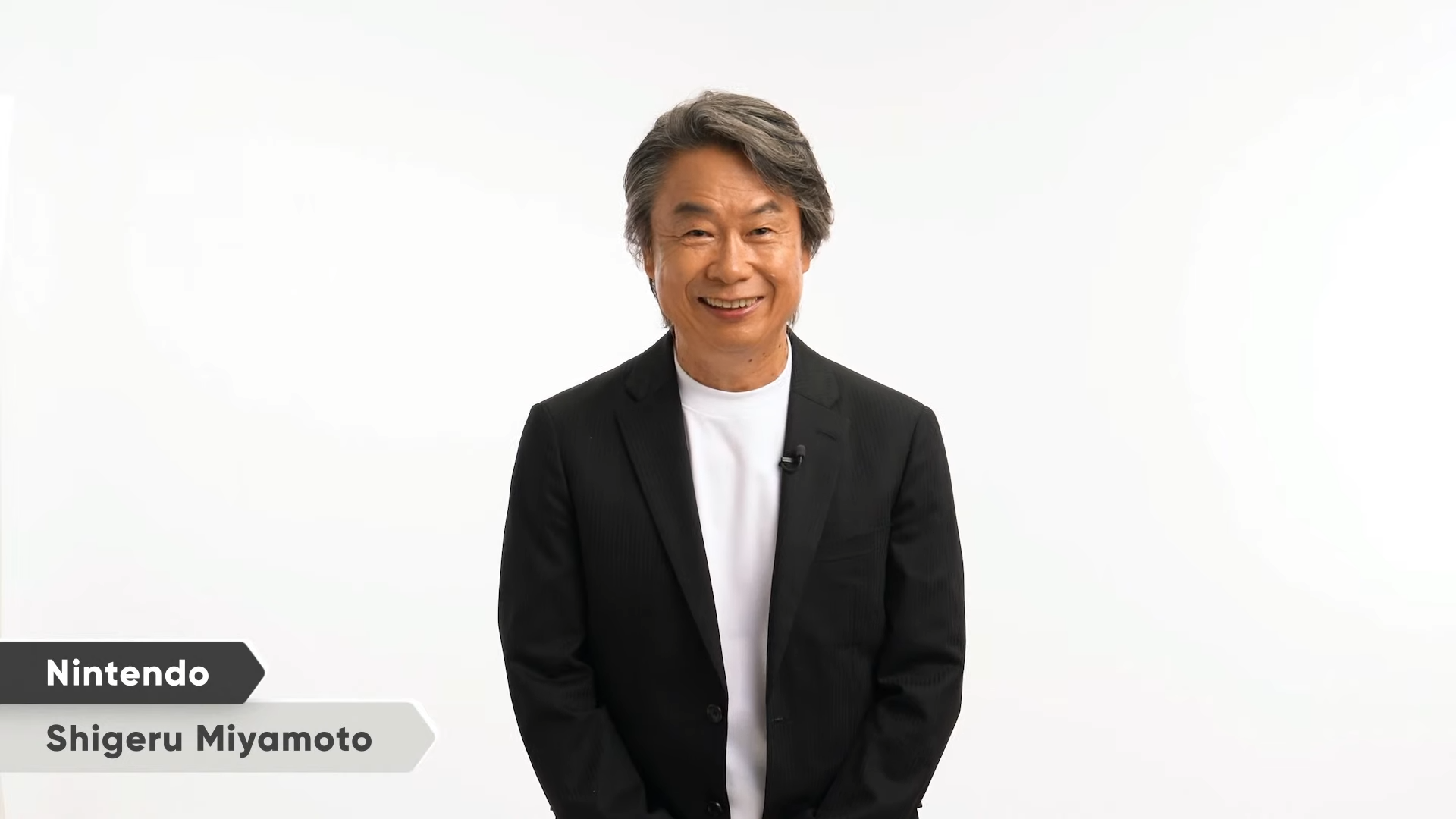 Shigeru Miyamoto has made a special appearance on the stream. So far, he's discussed the upcoming animated Super Mario Bros. movie, Super Nintendo World at Universal Studios, and Pikmin Bloom on smart devices.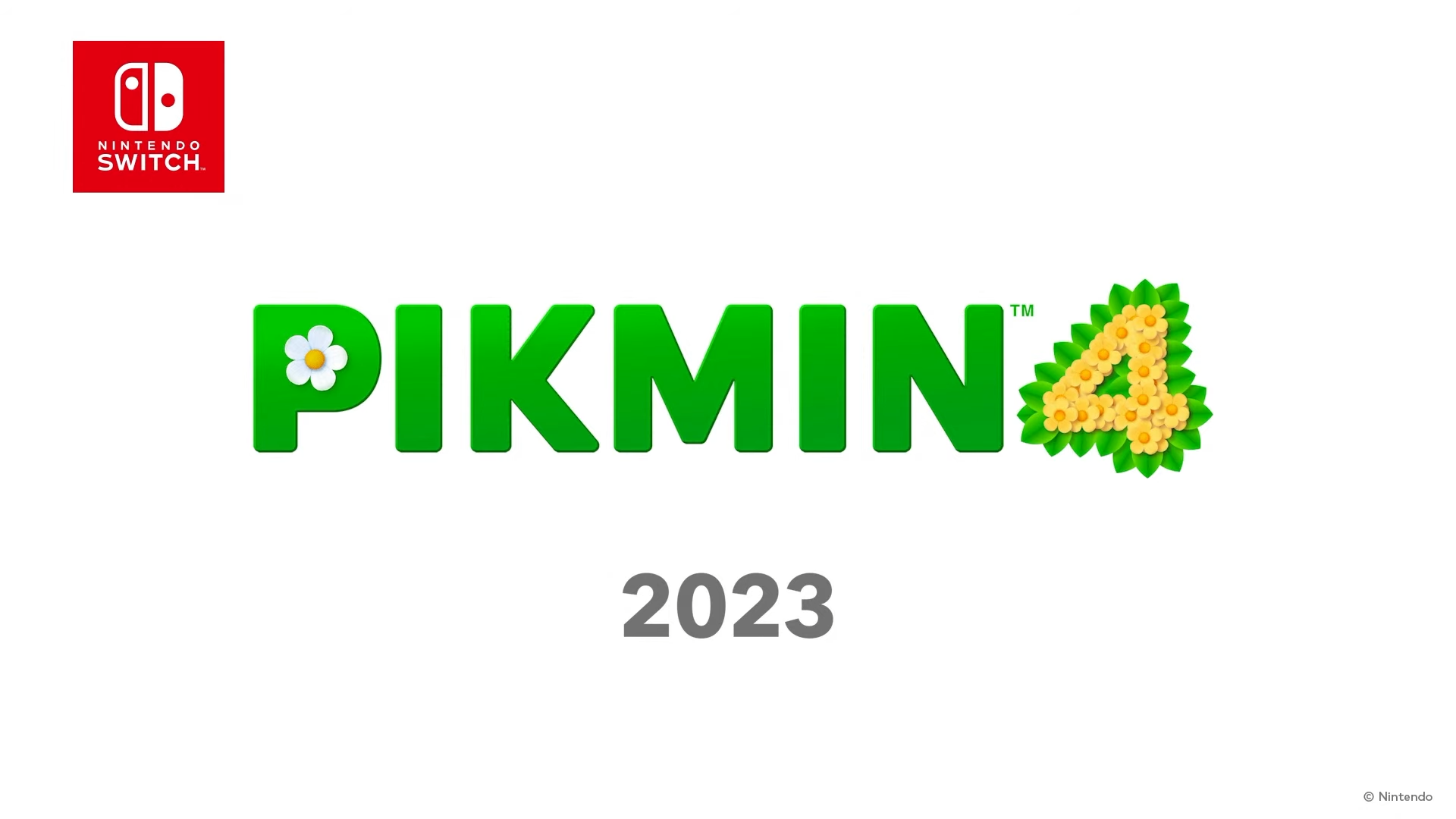 Nintendo has announced Pikmin 4 for 2023. We don't know too much else about the title yet, as the company hasn't shared any gameplay footage yet.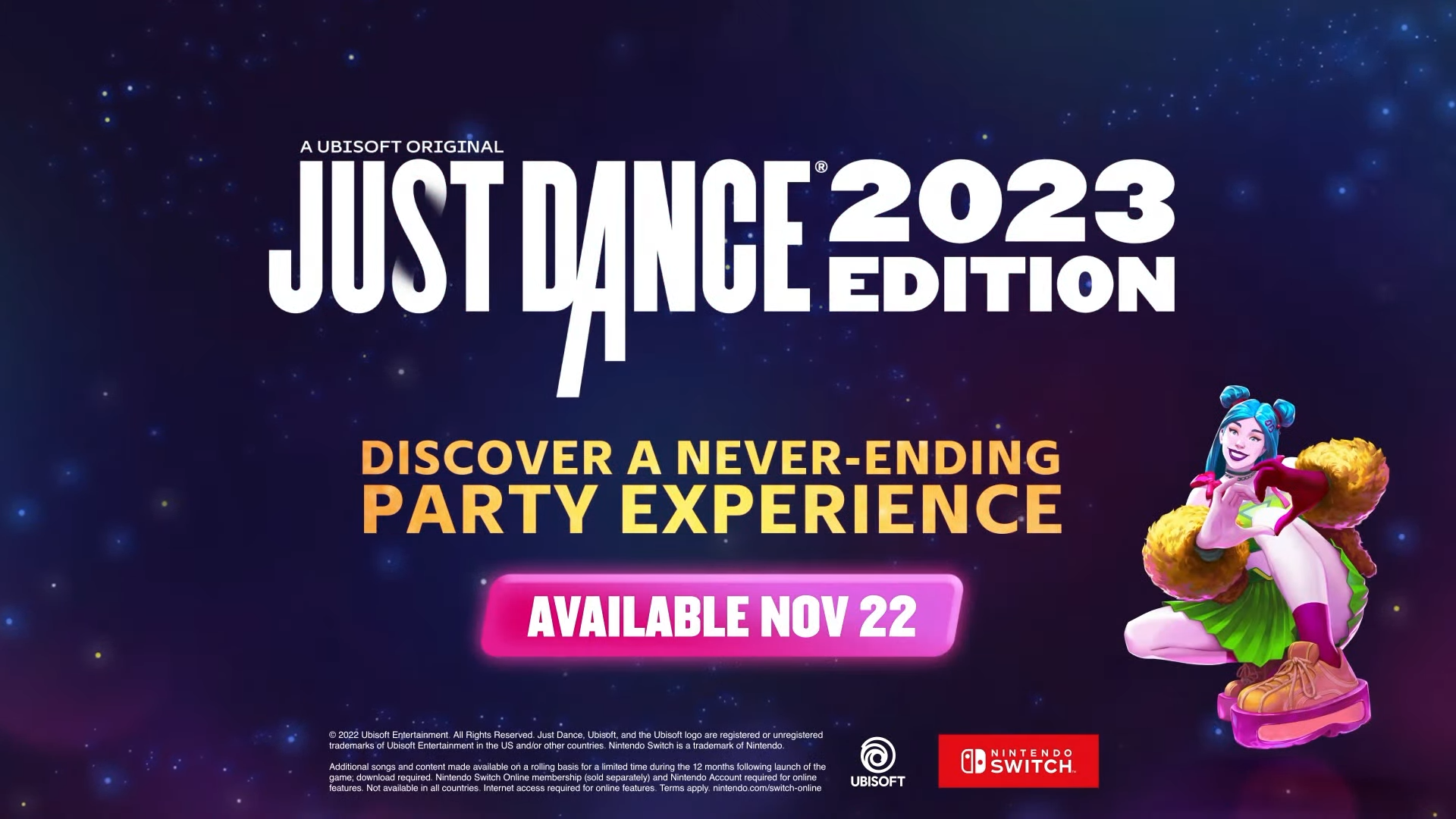 Just Dance 2023 Edition will come out on November 22, and receive constant updates with new songs.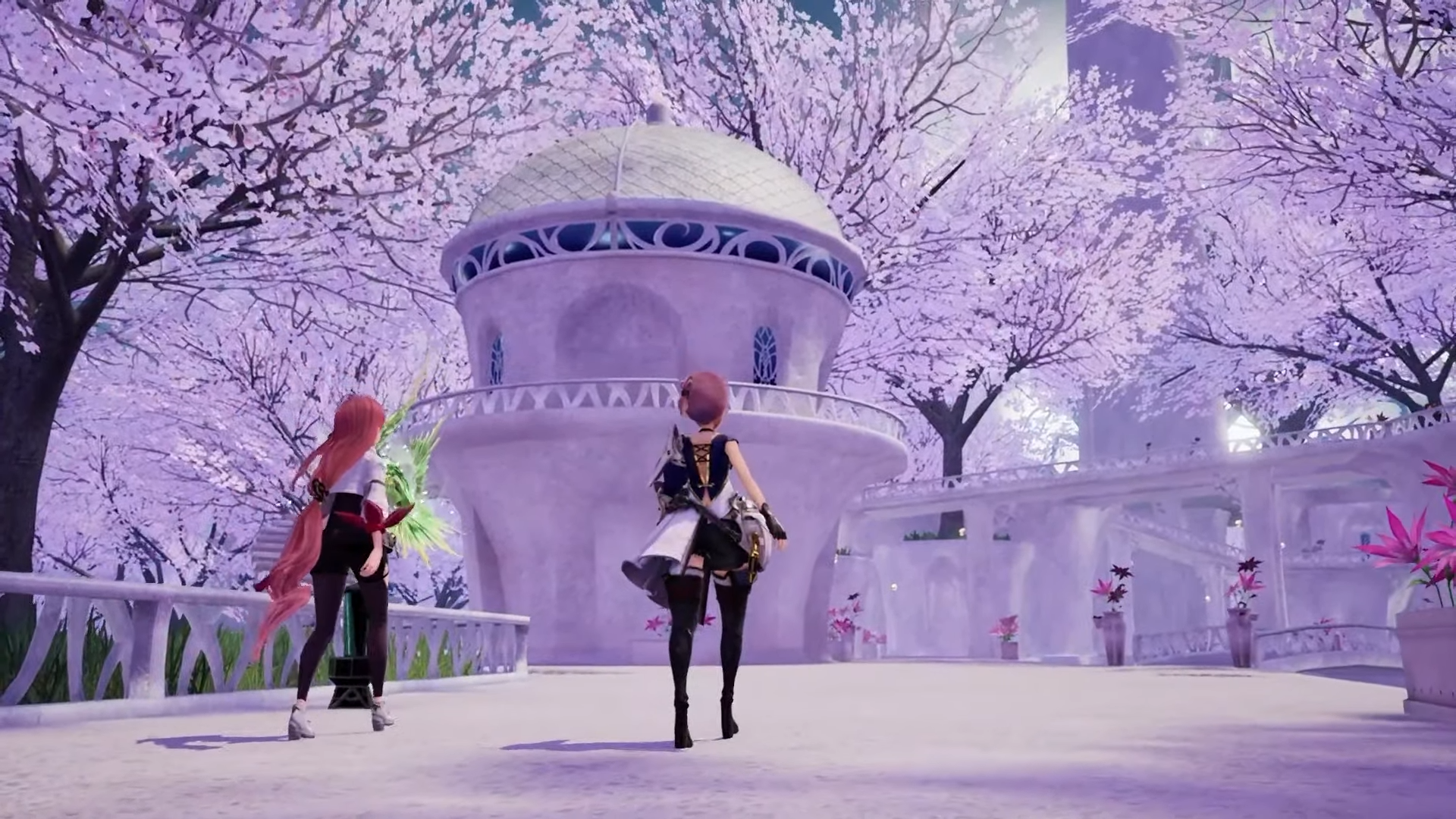 A demo for Square Enix's farming sim/RPG Harvestella will be available later today, and you can transfer your save data into the full title.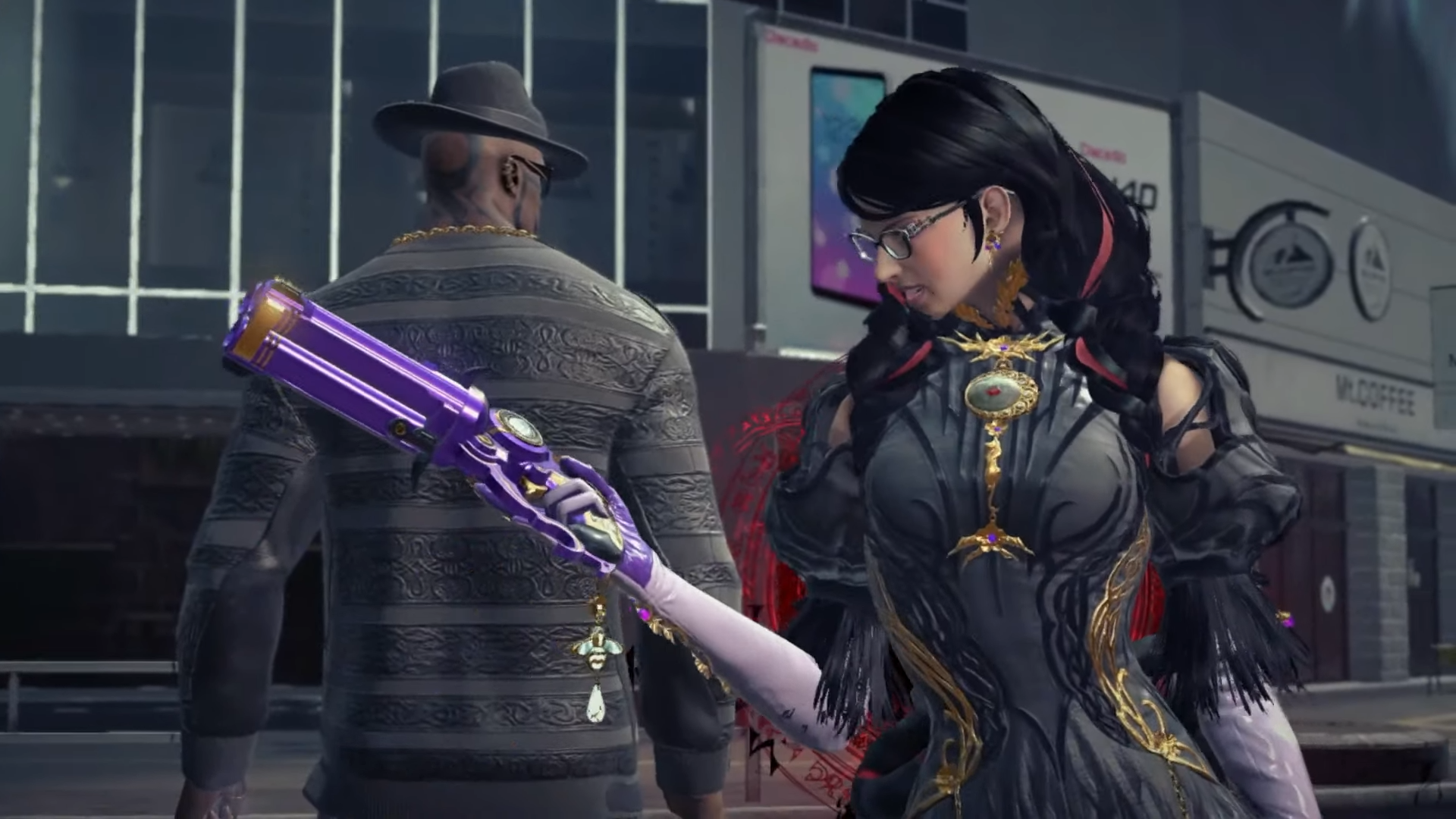 Bayonetta 3 is still coming out on October 28, but a new trailer will be available for the game later today.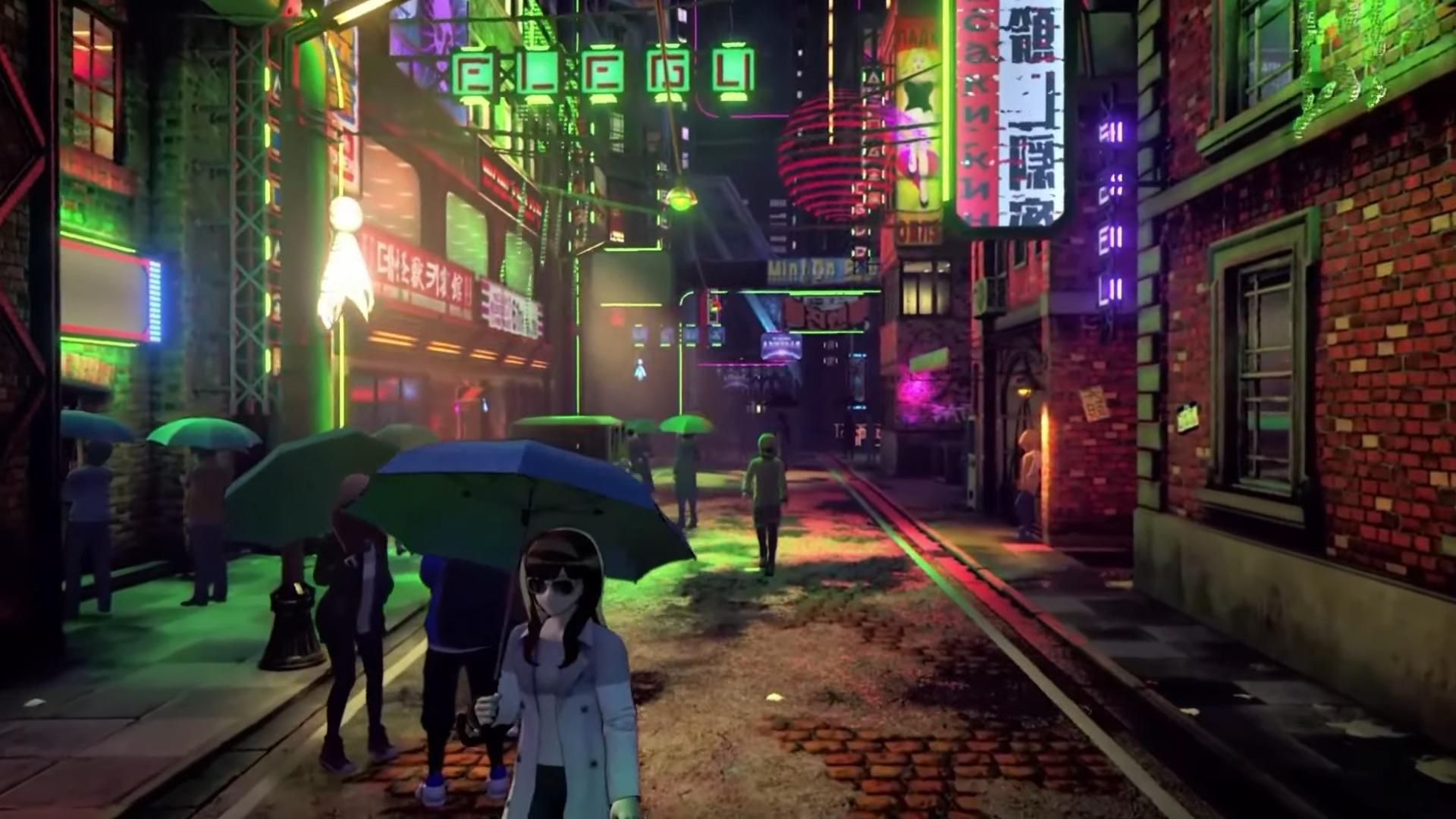 Next up is Raincode, an action/adventure mystery game that blends an anime art style with dark comedy and cyberpunk elements. It will be out in 2023.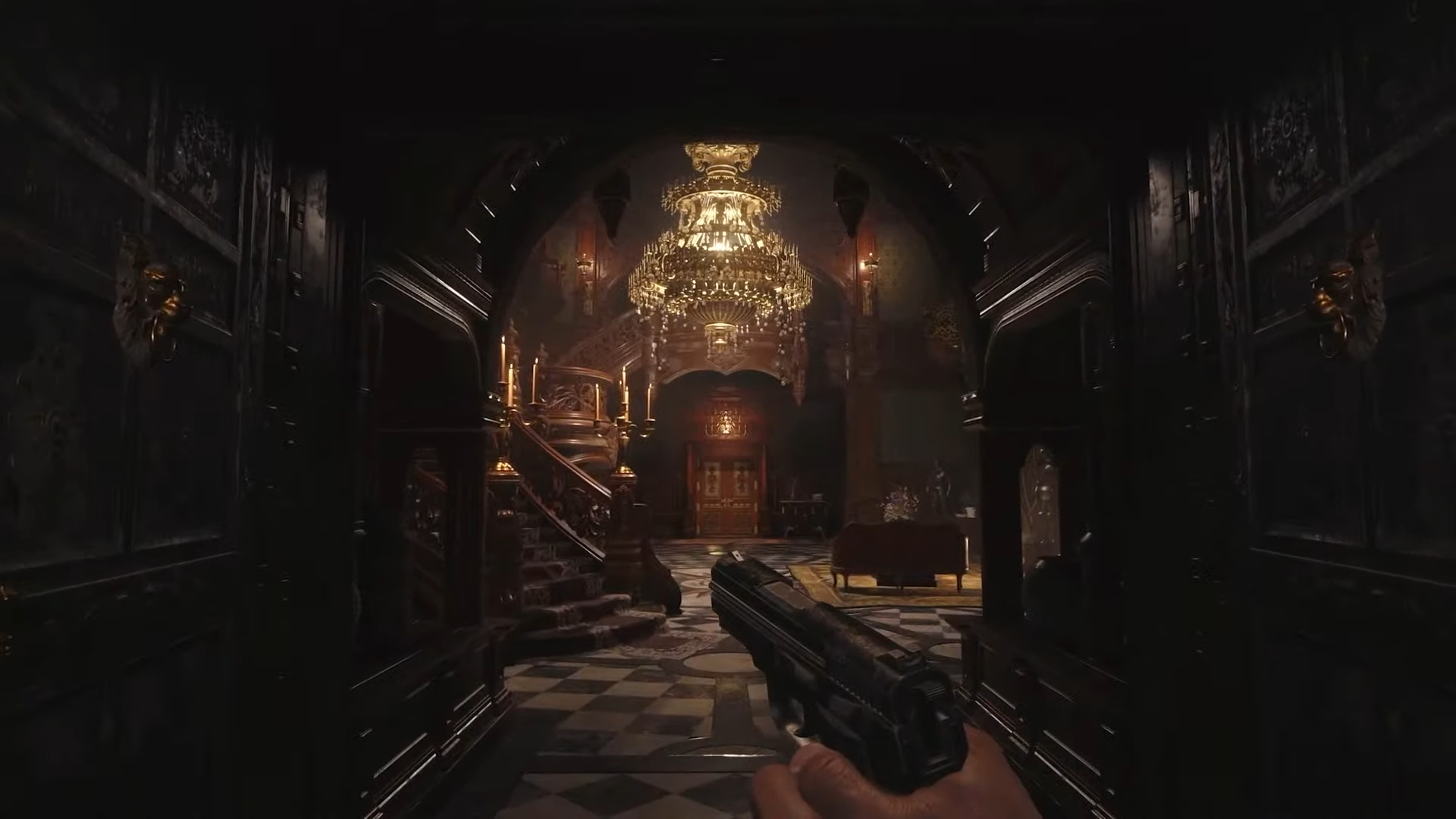 Resident Evil Village will make its way to Switch as a cloud version on October 28.
Resident Evil Biohazard, Resident Evil 2 and Resident Evil 3 will also debut as cloud versions later this year.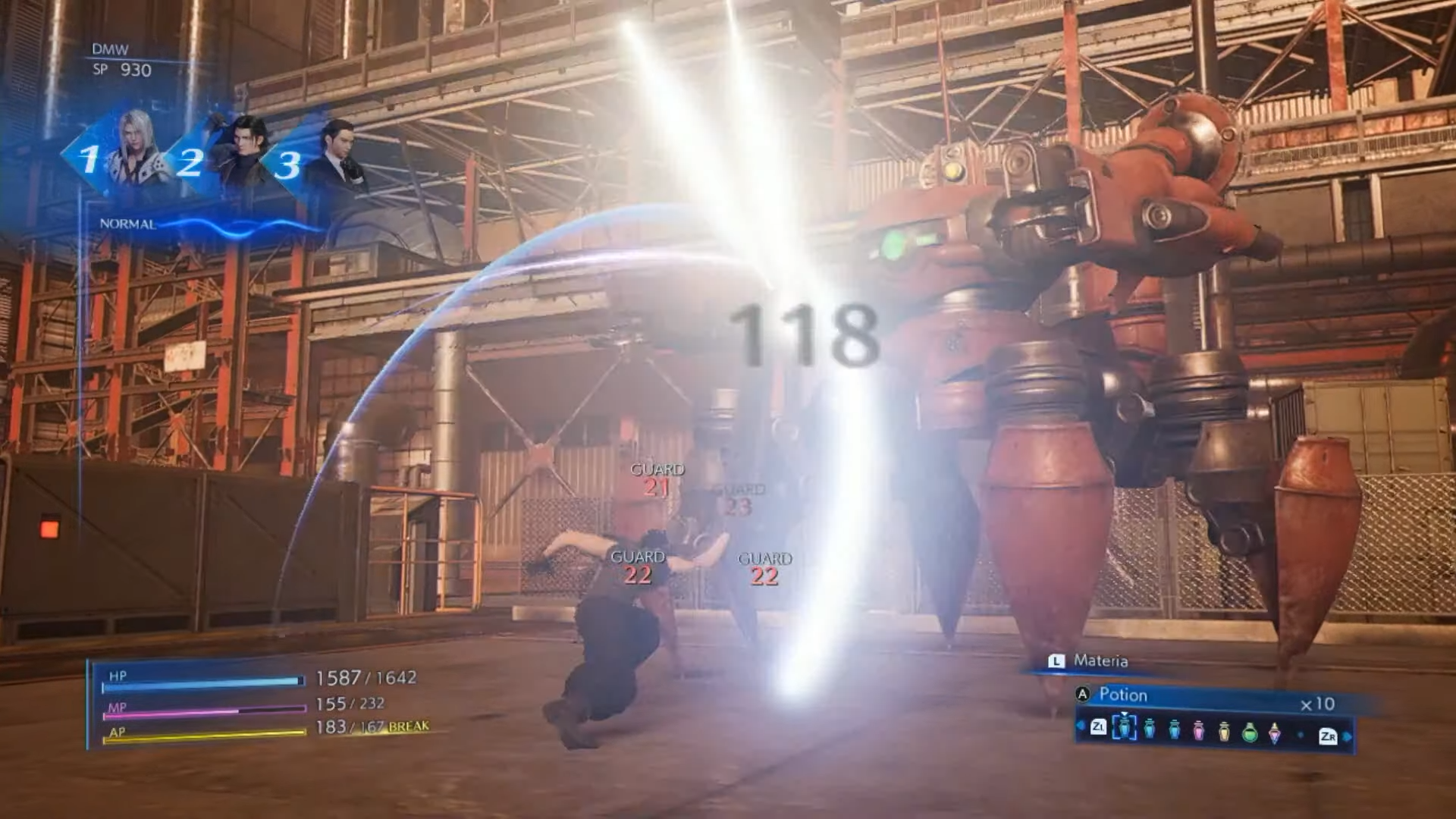 Here are a few more rapid-fire announcements:
Sifu will make its way to the Switch later this year. Final Fantasy VII: Crisis Core Reunion is on the way, too.
Radiant Silvergun is available today, and Endless Dungeon will follow in 2023.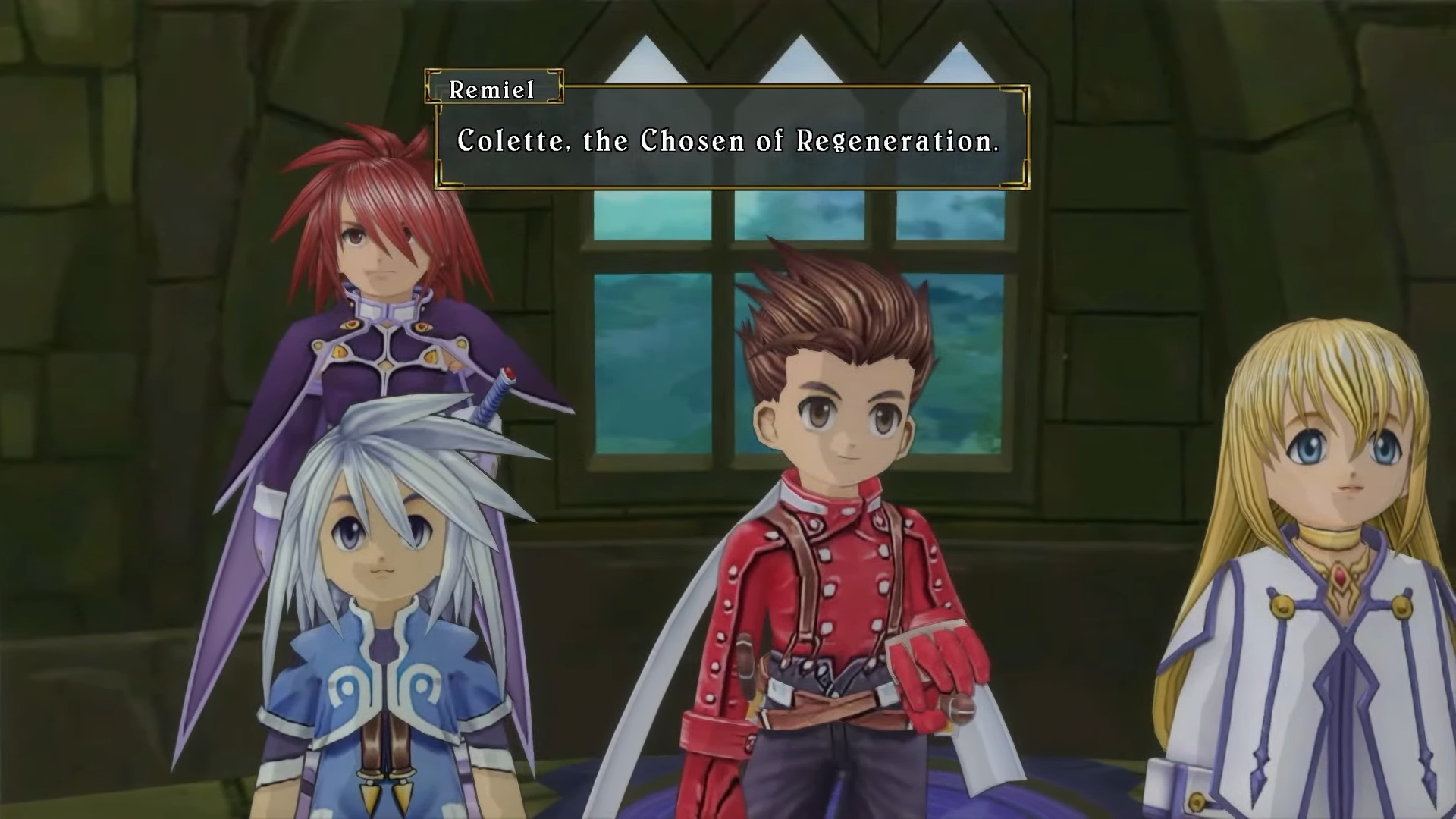 Tales of Symphonia Remastered will make its way to Nintendo Switch in early 2023. This game is a beloved JRPG that came out on the GameCube, and helped establish the Tales series in the west.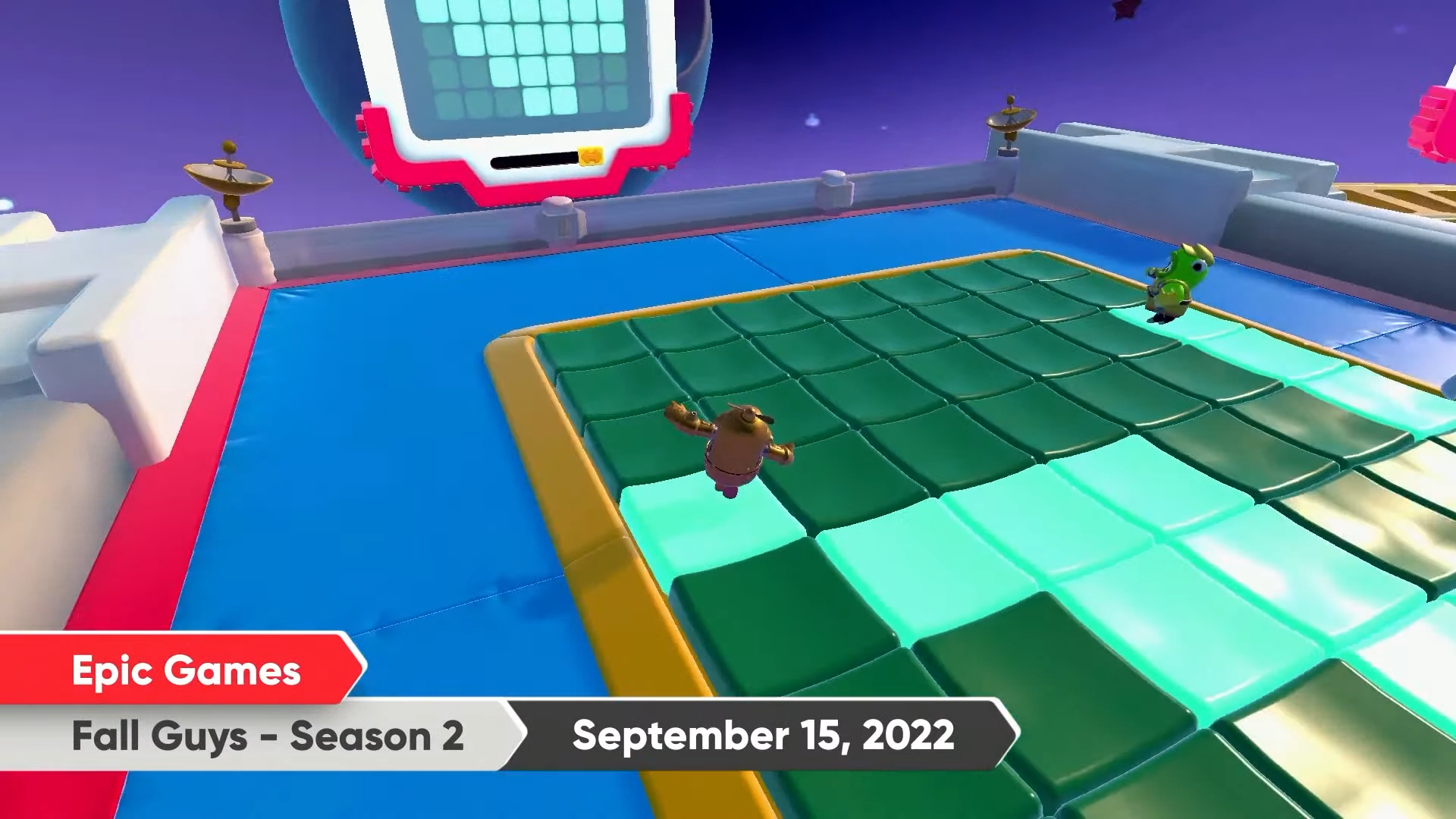 There's a sizzle reel of various smaller games and updates. Fall Guys Season 2, for example, will debut on the Switch on September 15.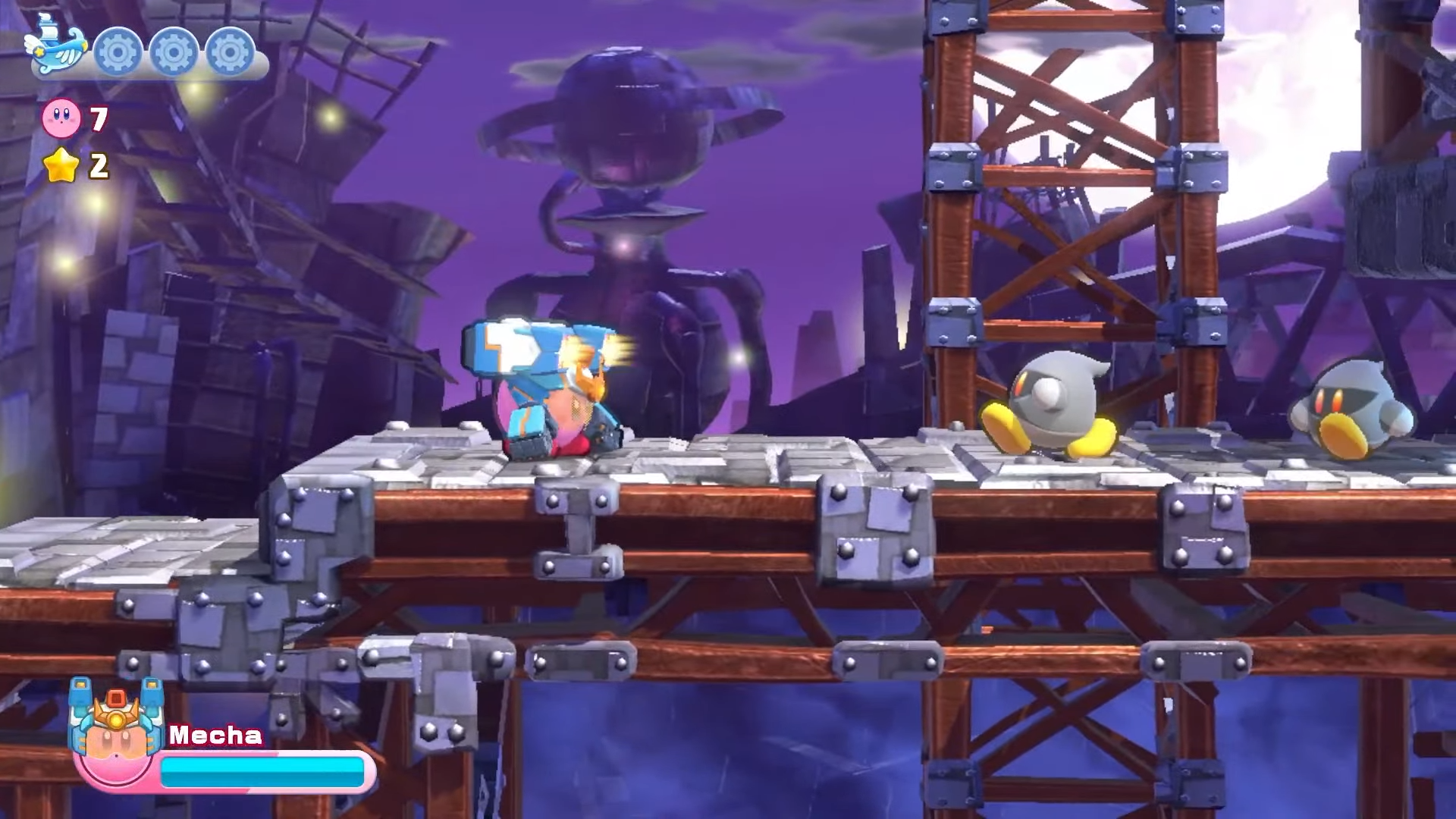 Kirby's Return to DreamLand Deluxe will be out on February 24, 2023. The game will support four-player co-op, and let Kirby use a "mega copy" ability to pummel foes both from a distance and up close.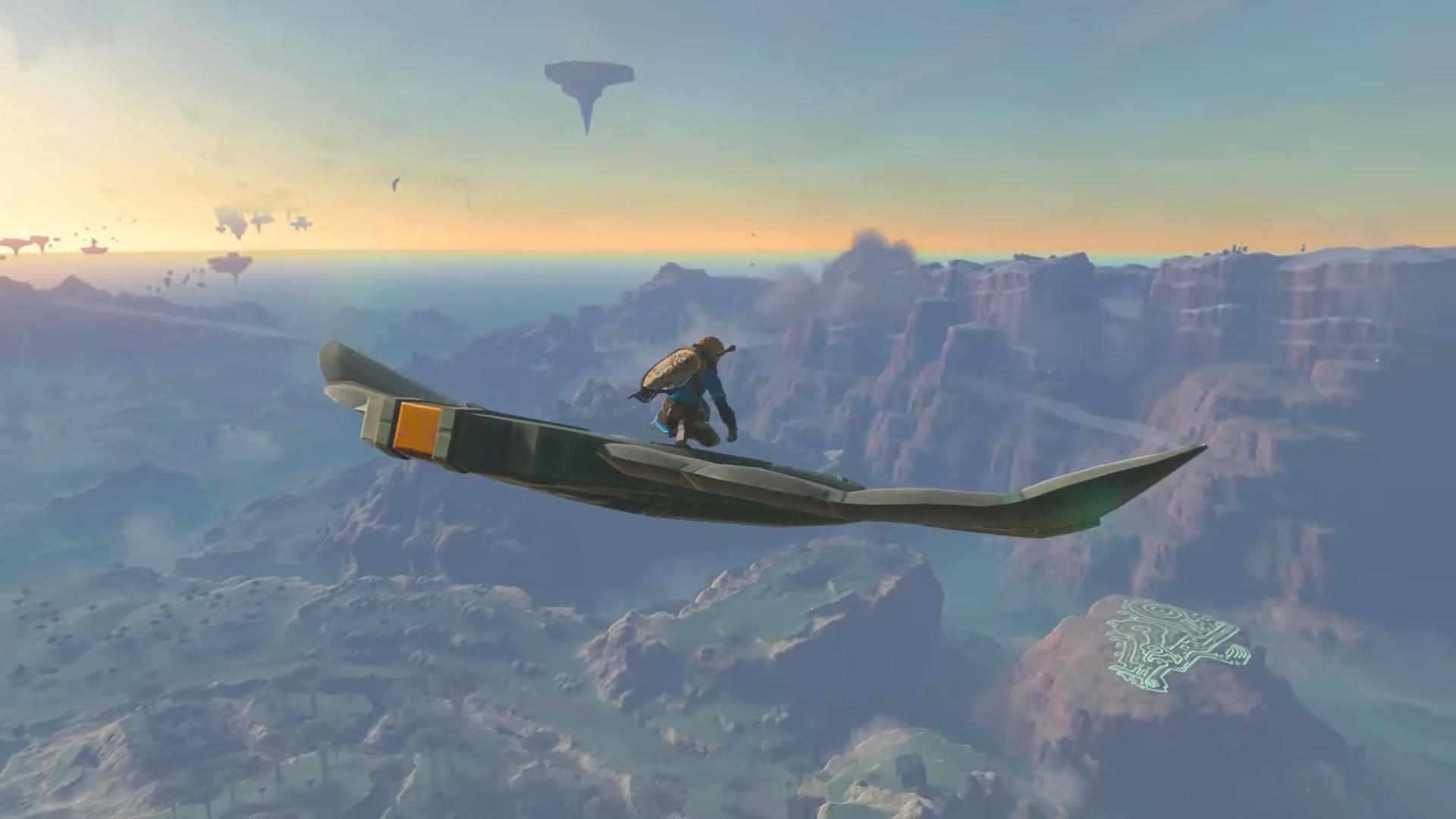 The final trailer of the Nintendo Direct seems to be for the Breath of the Wild Sequel.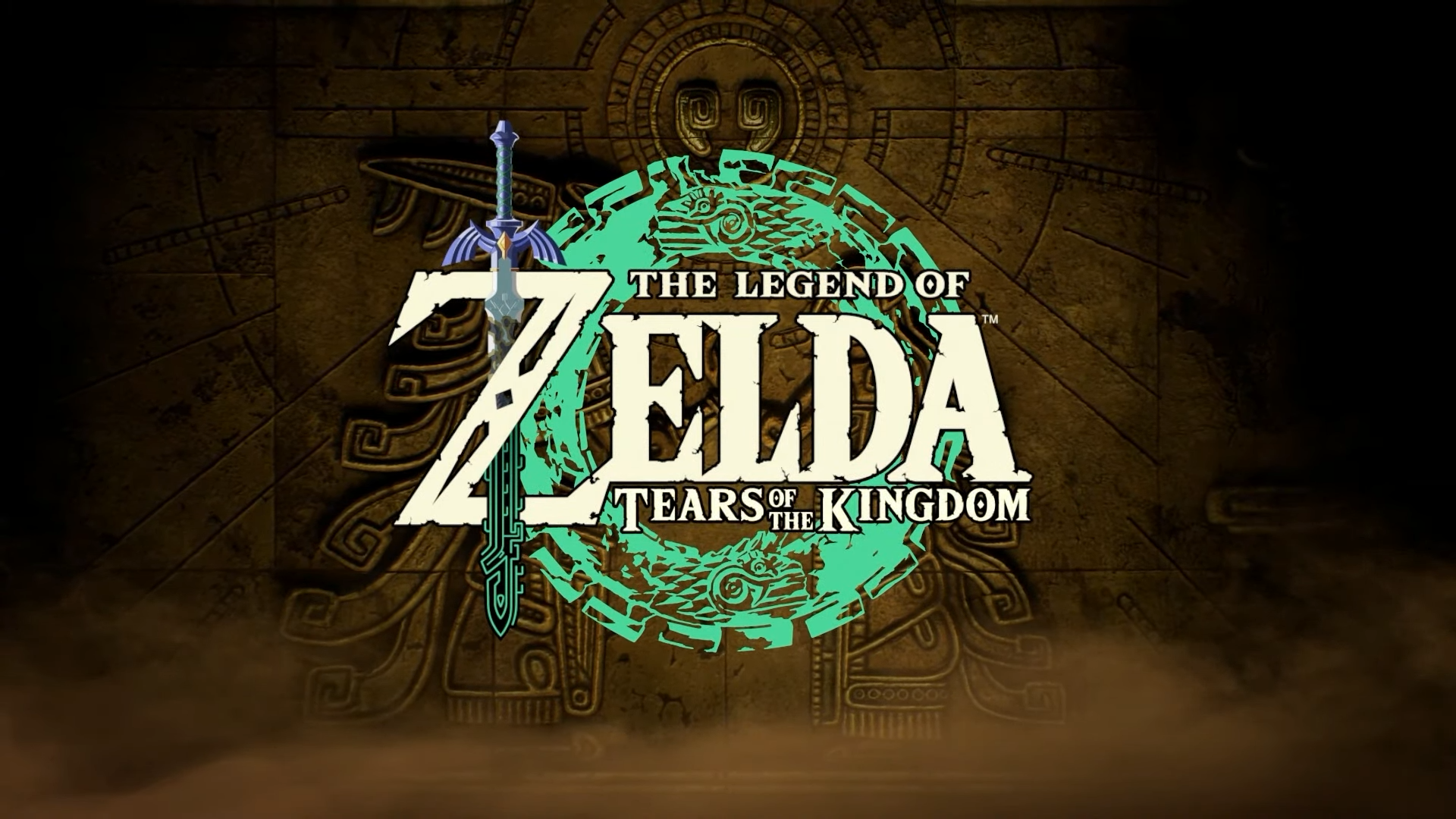 It's official! The next game will be called The Legend of Zelda: Tears of the Kingdom and debut on May 12, 2023.
That's all for this month's Nintendo Direct. Tom's Guide will cover many of these games as they come out, so stay tuned for more information in the future.
Get the Tom's Guide newsletter!
Instant access to breaking news, the hottest reviews, great deals and helpful tips.
Thank you for signing up to Tom's Guide. You will receive a verification email shortly.
There was a problem. Please refresh the page and try again.