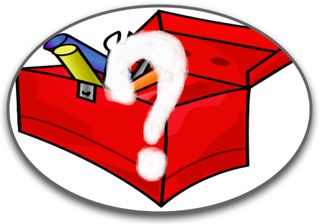 We Need Answers
As technology infiltrates every aspect of our lives, it also develops its own mythology. Many of us know how to build a computer or program a DVR, but each of us has experienced technology issues that simply can't be explained.
We're embarking on a study of these tech myths. We're collecting tales, remedies, and bizarre phenomena to share with you. At the very least, we'll all learn something. Hopefully, we'll learn stuff that can help improve our lives. As we move forward with this discussion, please don't hesitate to write in with your own bizarre experiences where technology has behaved strangely, your accidental tips and tricks for fixing busted gadgets, or your questions about how or why a gadget behaves a certain way. We intend to find answers, and we've got a box of tools to help us.
This time, we're dealing with the relationship between car remote clickers and skulls, the debate about leaving computers on at night, and the mystery of the keyboard in the dishwasher.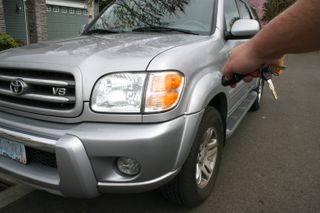 Car Alarm Remote Touched To Head
Myth #1: I've heard that you can make your car alarm remote work better if you touch it to your head. Is this true?
Answer: Yes, usually.
In 1994, when I bought a new Honda Civic, the guy who installed my car alarm told me that I could get more range out of the keyless entry remote by pressing it to the underside of my chin. It had something to do with one's skull magnifying the signal, he said. I thought he needed to have his own skull examined, but he took me out into the parking lot and demonstrated—and he was right! Or was he? I never really studied the matter closely...until now.
Fifteen years later, I have a family to haul around and a bigger car to do it with, but car remote technology hasn't changed. I parked my Sequoia on the curb near the end of the block, stood about five feet from the front bumper, and hit the keyless remote. Lights blinked, the horn chirped, and the doors locked. All was well.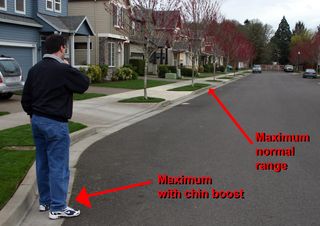 Car Alarm Remote: Out of Range
Six houses down the block, I found the spot where my remote stopped reaching the car. When I took a step forward, it worked. When I took a step back, it didn't. I did this little ballroom dance routine in the street several times, eventually having to soothe one of the neighbors into believing this was for an article. (It was that or some quip about learning to line dance, which just wasn't funny enough.) One step back beyond the point of being out of range, I confirmed that the remote didn't work. Then I raised the remote, pressed it to my chin, and squeezed the button. I heard a "chirp!" in the distance and saw the headlights flash. Huh.
So I started walking backwards. All in all I was able to back up 42 steps, roughly 85 feet, before I was no longer able to make contact with the car by holding the remote to my chin. That's not a bad boost, but what's really going on here?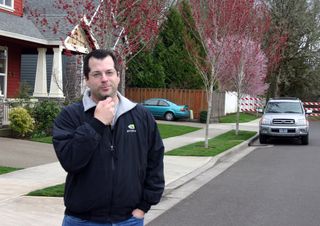 The Skull Is Like 'Rabbit Ears'
Chances are you already know the answer, only you haven't connected the dots yet. I recently had the chance to meet several engineers at Intel, including radio expert Robert Paxman. He told me:
"It comes down to antenna efficiency. If a transmitter operating at 'x' frequency range has an antenna that might be lacking in efficiency and you couple it to something that creates a situation for better efficiency, getting that added range is plausible. Because the body has some conductivity, placing it close to some body part would create a coupling effect. Think back to the days of TVs having "rabbit ears" for antennas. Sometimes the best reception and clearest picture was had when you were touching it. The same principle applies here."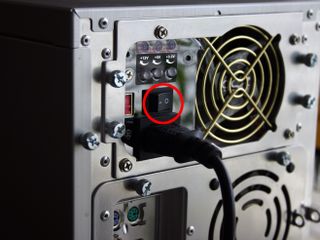 PC On or Off?
Myth #2: I'm confused about what's best for the computer and what saves energy. Is it true that I should I leave my PC on or off at night?
Answer: On...probably.
We've been listening to people ask this question ever since the advent of affordable home computers, and the debate still rages on. Those whose primary concern is environmental will insist that every watt saved matters, so you should always turn off electronics when you can. A counter-argument posits that the on-off-on-off cycle wears down your PC's components, particularly the power supply, faster than if you simply left it on all the time. Then, there are the plain ol' busy people (like us) who can't stand waiting five to ten minutes every morning for Windows to load, never mind whatever complications might crop up when trying to exit the operating system every day. We all want to save time, save repair costs, and save the planet. What's a PC user to do?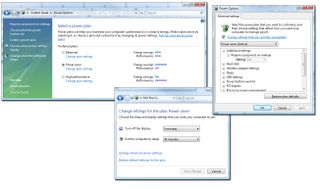 Sip 'n Sleep
Nobody knows power supplies better than Doug Dodson, founder of PC Power & Cooling, one of, if not the highest quality PC power supply manufacturer. Since being acquired by OCZ Technology, Dodson is now serving as OCZ's chief technology officer, but he's still the go-to guy for all matters related to power supplies.
"Frankly, the advent of the sleep/hibernation mode has eliminated much of the debate over whether to leave the computer on 24x7," he says. "Early computers were either all on or all off.
When they were on, they would draw 100 to 200 watts of power, even when they weren't in use.
That fact led to the debate in the first place, since the power and money wasted at night was significant.
"Now, when the computer is not in use, it can be set to go into sleep/hibernation mode, in which case the amount of power consumed is only about 10 to 20 watts—90% less than older computers. Even if the computer is turned off, standby mode still draws about 5 watts, so the savings from turning off the computer overnight are there, but very small. Therefore, the best policy is to leave the computer on with sleep/hibernation enabled during the week."
The trick is to make sure that your power settings are configured properly. If you're a Windows user, go through the Control Panel under power options, including the advanced ones, and make sure you have everything going into sleep mode promptly. If nothing else, at least opt for the "Power saver" mode if your system isn't under heavy use.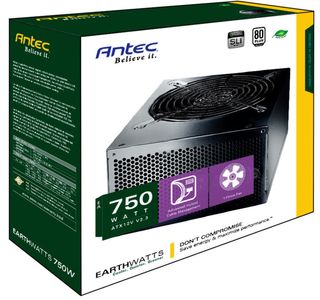 What About Premature Failure?
So, should we never turn our PCs off? Not quite. Dodson advises turning systems off "during weekends or periods when the computer won't be used for a while." However, make sure you turn the computer off either with the power switch on the power supply itself (not the button on the front of the PC) or by turning off the power strip the system is plugged into. Otherwise, the PC will still be draining those 5 watts of standby power.
What about premature failure from power cycling?
"The impact of various system turn-on/turn-off options on MTBF (mean time between failure) is a function of temperature and temperature fluctuation," says Dodson. "The system temperature in sleep/hibernation mode is stable at a relatively low level, so the effect on MTBF for leaving the computer on overnight is minimal relative to turning the system completely off. Leaving the computer on overnight or turning it completely off is preferable in terms of MTBF than turning the computer off while still powering the standby circuit. When the computer is turned off with the standby circuit on, the standby circuit gets hot since the power supply fan is off. This is responsible for a significant reduction in power supply MTBF."
Naturally, you want to save power during the day, too, so aim to own a high-efficiency power supply. PC Power & Cooling makes some amazing units, but they also tend to be relatively pricey. A vendor like Antec, with its 80 PLUS-certified EarthWatts series (shown above), is a solid alternative.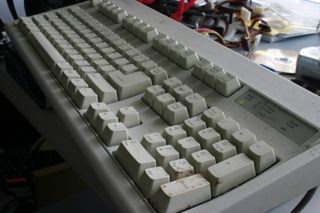 The Case of the Clean Keyboard
Myth #3: I've heard that you can run some PC components through the dishwasher to clean them. My keyboard is a mess. Can I run it through?
Answer: Maybe, but them's long odds.
Once upon a time, back when you had to plug cache memory into motherboards and practically nothing was integrated, I knew a PC technician who admitted to having run a couple of motherboards through the dishwasher after having spilled coffee or soft drinks on them. The boards emerged clean, dry, and functional. I also have a friend who last year decided to let his Windows Mobile phone jump from the diving board over a pool. He drained it, stuck it in an oven for an hour at 150 degrees, and, behold, the desiccated device booted up and worked fine.
I just happen to have an ancient PS/2 Key Tronic keyboard that migrated from regular use to several years on my test bench. It had layers of dust, food, and who knows what else caked into it. Keys stuck. Some you had to bang on to get to register. Plainly, its days were numbered, and with most new motherboards now shipping without PS/2 ports, I had little to lose.
After some Googling, I found conflicting reports on how to proceed. Some people reported success with electronics in the dishwasher, others failure. Some say the oven is effective at drying, others urge rubbing alcohol or sitting in a tub of rice. You only get one shot at these things, so...
[image: 7 - nasty keyboard]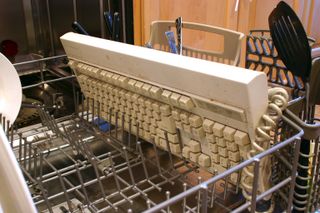 Let's Get Wet
Into the dishwasher. This is a fairly new model Kenmore with whizzy soaker jets everywhere. I set it for normal wash and heated dry. In retrospect, the heated dry cycle may have been a mistake. Also, I was worried about chemicals and corrosion, so I opted not to use any soap. The dishes you see in the picture had been pre-rinsed.
When the drying cycle ended, I removed the keyboard and found it still soaked. So I let it drain over the sink for five minutes then air dried it for two hours. Then I put it in the oven to bake at 125 degrees for 70 minutes.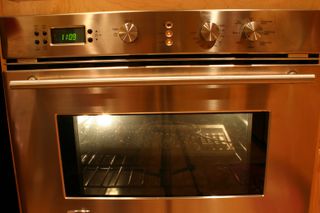 So Baked
At the end of 70 minutes, the keyboard was quite dry. It was also, well, creaky, and it seemed a bit more flexible than before. I gave it an hour to cool down, and much of the creakiness and flexibility receded.
When I plugged it into my test system, the CAPS light turned on. But then it started spewing out a non-stop stream of "=" symbols. That seemed bad. So I unplugged it, powered down, plugged it back in and powered up. Nothing. The LED was still on, but the keyboard gave no output, and now the Intel motherboard simply emitted an unending beep...beep...beep...beep. When I unplugged the keyboard, the beeping stopped. This thing was toast. D.O.A.
All right, I admit this was not the most scientifically-run rescue attempt, but it does illustrate that for every Web-based success story about electronics washing in the machine, there are probably many more failures. No manufacturer that I know of has ever (or probably will ever) published guidelines on how to do such things, and many have ways of telling if their wares have been submerged. If you have nothing left to lose, then pick your method and give it a shot, if only for giggles. But don't get your hopes up.