17 Best New Alexa Gadgets for 2018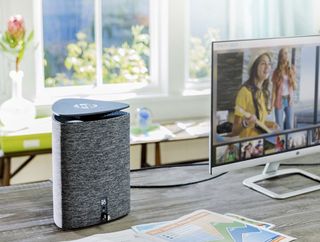 Best New Alexa Gadgets for 2018
There may have been a lot of new products with Google Assistant announced for 2018, but there are plenty of gadgets coming that will have Amazon Alexa inside.
Yes, there are plenty of smart speakers in the mix, but some of the most intriguing devices that Amazon''s voice assistant will also be added to include HP''s mini-tower with Bang & Olufsen speakers, Lenovo''s ThinkPad Carbon X1, Garmin''s Speak Plus dash cam, and First Alert''s smoke detector.
From augmented-reality glasses to mirrors to robots, here''s a look at some that have caught our eye.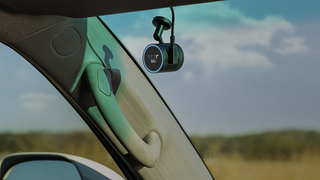 Garmin Speak Plus
Garmin's newest in-car gadget not only provides spoken turn-by-turn directions on its color OLED display, but now includes a 1080p dash cam, and will give lane-departure and forward- collision warnings. And, with Alexa built in, you'll be able to listen to audiobooks, control smart- home devices and even shop on Amazon while you're driving. The Speak Plus will be available in February for $199.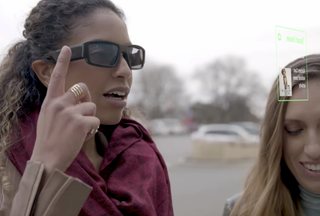 Vuzix Blade AR Glasses
Vuzix's new augmented-reality glasses weigh about 3 ounces, but project a small screen in front of your right eye. Here, you can look up directions, get notifications, check the weather and more. While the Blade has a small touch panel on the right temple, you can use the glasses' microphone to speak Alexa commands. Using the Blade AR's camera, you'll even be able to say, "Alexa, what am I looking at?" and it will identify the object in front of you. These glasses are expected sometime this year, and will sell for $1,000.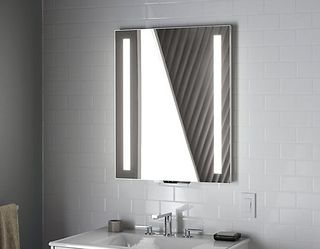 Kohler Verdera Voice Lighted Mirror
Not since Snow White have you been able to talk to a mirror and have it respond, but Kohler's Verdera will do just that when you say "Alexa…." In addition to Amazon's assistant, the mirror has two dimmable LEDs on each side, as well as a small night-light that helps you make your way to the bathroom when you wake up at 3 a.m. The mirror will be available in March in three sizes: 24 inches ($999), 34 inches ($1,199) and 40 inches ($1,299).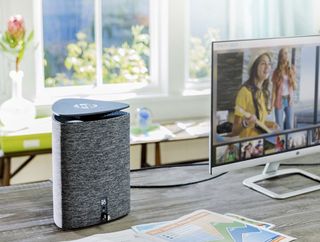 HP Pavilion Wave
This triangular Windows 10 mini-tower is wrapped in acoustic fabric and features Bang & Olufsen speakers to produce 360-degree audio. The top of the attractive Wave lights up blue when Alexa is activated. Full specs have yet to be released, but the Wave will start at $549, and will feature a 7th-Generation Intel Core processor, up to 16GB of RAM, and an optional AMD R9 470M graphics card. Ports include three USB 3.0, one USB 3.1 Type-C, an HDMI and a DisplayPort.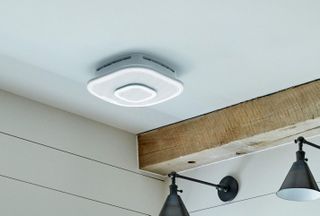 First Alert OneLink Safe & Sound
This smoke and carbon-monoxide detector won't come cheap at $249, but it will come with Alexa. That means you can control your smart-home devices and even play music through this ceiling-mounted 10-watt speaker. It's a hardwired device, but there's a battery backup in case the power goes out. The OneLink Safe & Sound will also offer Google Assistant when it becomes available later this year.
MORE: Best Smart Smoke Detector - Smoke Alarms Connected to Wi-Fi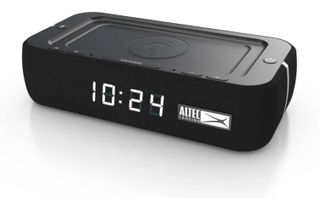 Altec Lansing VersA at Home
This Alexa-enabled alarm clock has Qi wireless charging built into its flat top, so you can easily refuel your smartphone at night. It will offer omnidirectional sound, and a large LCD display on the front to shows you the time. Buttons on the top will let you raise and lower the volume, as well as skip tracks. It will be available for $149 in the second or third quarter of 2018.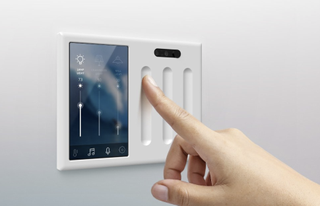 Brilliant Control Smart Switch
This smart switch not only lets you adjust your lighting, but also sports a 5-inch touch screen that gives you access to music, a clock and customizable scenes that let you control multiple smart-home devices at once. In addition, the switch has a motion sensor, an ambient light sensor and a camera, which lets you use the Brilliant Control as an intercom. A mic and speaker lets you interact with Alexa as well as Google Assistant. A single switch costs $199, while other models, which have dedicated touch controls for lights, start at $249. Preorders are sold out, but more are expected in the first half of 2018.
MORE: Best Smart Light Switch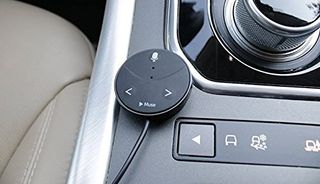 Speak Music Muse
A budget Alexa accessory for the car, the $70 Muse is a small Bluetooth dongle that connects to the Muse app on your smartphone and lets you interact with Amazon's assistant in your auto. Press its microphone button or say "Alexa," and you'll be able to do such things as look up addresses, listen to audiobooks and call contacts. The Muse is available now.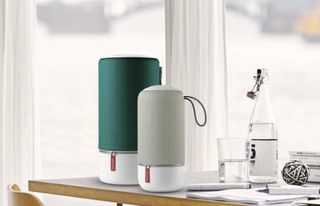 Libratone Zipp
With a simple software upgrade (coming in the first quarter of 2018), this $249 Wi-Fi and Bluetooth-connected speaker will get Amazon's voice assistant, enabling you to play music, make calls, send and receive messages, and more. The cylindrical Zipp is designed to produce 360-degree sound. It has touch controls on top and a battery that will last up to 10 hours. You can pair up to six Zipps together, and stream audio from a variety of sources, including Spotify. Plus, you can unzip the Zipp's cover, and replace it with one of four colors.
MORE: Best Bluetooth Speaker - Great Sounding, Portable, Wireless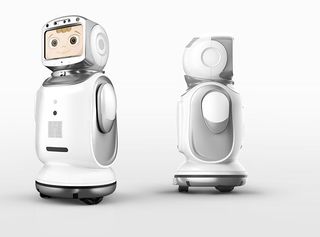 Sanbot Nano
Would you like Alexa in robot form? While not the first bot with Amazon's assistant, the Sanbot Nano is about 3 feet tall, and can roll around your house, interacting with you and other family members. It has seven microphones, and 54 sensors to keep it from bumping into objects and people. In its head is an 8-MP camera and a 10.1-inch 1080p touch screen. You can also control it remotely using a smartphone app. The Sanbot Nano is available for $2,800.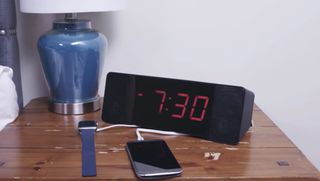 Sandman Doppler
This Alexa-enabled alarm clock has a large customizable color display that not only shows the time in 1.8-inch-tall digits, but also gives you the weather, traffic and stock market information. On top are music controls, as well as two programmable smart-home buttons. Around back are six USB ports, for charging all your gadgets. This Wi-Fi and Bluetooth stereo speaker is available for preorder for $119, and will ship in July.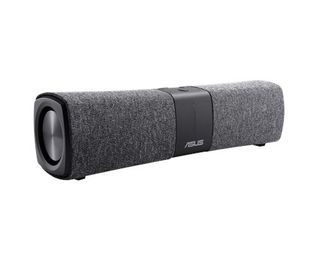 Asus Lyra Voice
Asus' Lyra Voice is a smart stereo speaker with a built-in 802.11ac tri-band AC2200 mesh router. So, in addition to helping blanket your house with Wi-Fi, the Lyra Voice will also be able to pump out tunes and control Amazon's voice assistant. Pricing and availability have not been announced.
MORE: Best Wireless Router - Routers for Strong, Long Range Wi-Fi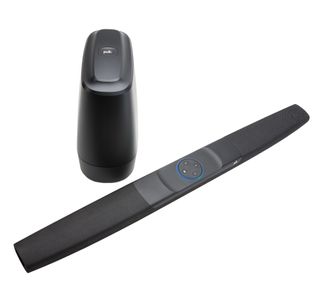 Polk Audio Command Bar
The Polk Audio Command Bar is the first Alexa-enabled soundbar, which will be available this spring for $299. It has a circular control panel and far-field mics in the center that make it look like an Echo Dot was sunk into it. The Audio Command Bar is Wi-Fi- and Bluetooth-enabled, sports two HDMI 2.0b inputs, and uses Polk's Voice Adjust technology to deliver crisp dialogue. It also comes with a subwoofer for extra bass. And its remote has an Alexa button, to ensure that the voice assistant hears you clearly.
MORE: Best Soundbars - Here Are the Best Sounding for the Money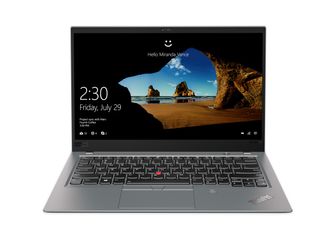 Lenovo Thinkpad X1 Carbon
It already has Cortana, but Lenovo's ultimate business laptop is gaining a second voice assistant in Alexa. The redesigned ultraportable, which will weigh 2.5 pounds, starts at $1,709 and features far-field microphones to better hear your voice. Inside, you'll get an 8th-Generation Intel Core CPUs, an optional 2560 x 1440 14-inch display with Dolby Vision HDR, built-in LTE, Windows Hello via a fingerprint reader and an infrared camera. There's also a ThinkShutter webcam cover for privacy. Lenovo says the X1 Carbon, available in late January, will last up to 15 hours on a charge.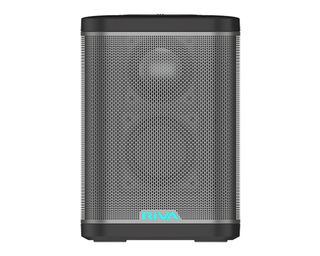 Riva Concert
The Riva Concert not only offers voice control through Alexa, but also via Riva's Talk app. Built-in Wi-Fi and Bluetooth will let you stream from Spotify Connect, Airplay and DLNA. An optional battery will provide up to 20 hours of battery life. Although specifics have not been announced, the Concert looks similar to Riva's $249 Arena speaker, which has three drivers,three passive radiators and a 50-watt amp. The Concert will be released in spring 2018; pricing has not been set.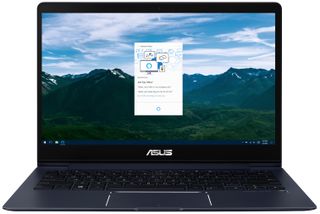 Asus ZenBook and VivoBook
Lenovo isn't the only laptop maker adding Alexa to its notebooks. Asus announced that select ZenBooks and VivoBooks would also be getting Amazon's assistant built in. However, the company has yet to specify which models will get this feature; expect further details later this year.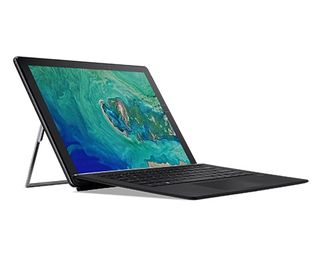 Acer Aspire, Spin, Switch and Swift notebooks, Aspire all-in-one PCs
Acer is adding Alexa to a number of its laptops, as well as its Aspire all-in-one PCs, starting in the first quarter of 2018. As of now, models include the Aspire 5, Aspire 7, Spin 3, Spin 5, Switch 7 Black Edition, Swift 3, Swift 5, Swift 7, Aspire Z24, Aspire U27 and Aspire S24, though the company said this list could change. The Switch 7 Black Edition and the Spin 5 both have four microphones as well as Acer Purified.Voice technology, which supports far-field voice recognition, so the notebooks should be able to hear you up to 9 feet away. Other systems, which have dual mics, will have a range of about 3 feet.