10 Reasons the Pixel 2 Beats the iPhone X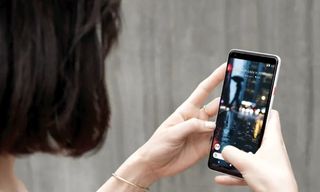 Why the Pixel 2 Tops the iPhone
The iPhone X's full-screen design and TrueDepth face-scanning camera might look like the future. But now that Tom's Guide has had the chance to review both the iPhone X as well as the Pixel 2 and Pixel 2 XL, I'm convinced that Google's latest phones offer a number of features Apple's next big thing simply can't match. The search giant says it has channeled its expertise in machine learning to build a smarter phone, and after spending some time with the phones, we're inclined to agree. Here's how the Pixel 2 and 2XL outshine the iPhone 8, 8 Plus and X.
Credit: Tom's Guide
An identical feature set, no matter the size
If you prefer more compact phones and want a shiny new iPhone 8, Apple forces you to make compromises. The iPhone 8 Plus's dual cameras are our favorite of any handset on the market right now, but you won't find them in the smaller model — nor will you find the Plus's extra gigabyte of RAM. Fortunately, Google doesn't make you choose between form factor and feature set with the Pixel 2. While both models look quite different on the outside and offer different-sized displays, they're largely the same underneath, even down to the cameras. (Even another area of difference — battery life isn't all that different. While the Pixel 2 XL lasted more than 12 hours in our testing, the Pixel 2 wasn't that far behind at 11 hours, 7 minutes.) That's a win for those who prefer their phones to fit in their pockets or don't want to pay up to ensure they have all the latest features.
Credit: Google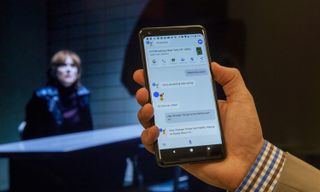 Google Assistant is smarter than Siri
Apple may have launched the wave of digital companions, but Google has taken the lead. A recent study by marketing agency Stone Temple found that Google Assistant correctly answered 91 percent of questions asked, while Siri managed just 62 percent (Amazon's Alexa and Microsoft's Cortana finished with 87 and 82 percent, respectively). Furthermore, Google Assistant allows for text input in more scenarios than Siri, and we've found it to be more conversational and contextually aware in general — Google Assistant tallied the highest score in our recent showdown of voice-powered assistants.
Credit: Tom's Guide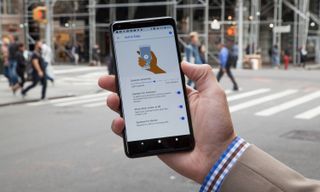 The convenience of Active Edge
While Apple scales back the number of physical inputs on its phones, particularly with the iPhone X, Google is giving users one more way to interact with theirs. Both the Pixel 2 and Pixel 2 XL feature pressure-sensitive sides that can instantly summon Google Assistant when squeezed. Google calls this functionality Active Edge, and it's a lot more convenient than long pressing either the home button on the iPhone 8 or the power button on the iPhone X.
Credit: Tom's Guide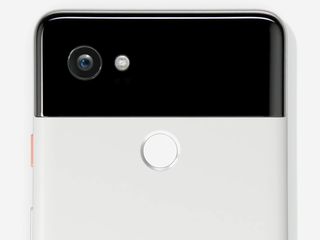 Pixel 2 XL has both an extra-wide display and a fingerprint reader
The iPhone X's 5.8-inch OLED display absolutely dominates the surface of Apple's newest design, but at a fairly significant cost. Apple left no room for a fingerprint sensor below the screen, nor did it relocate Touch ID to the rear. Google took a different tack: the Pixel 2 XL has a similarly wide 18:9 panel, but puts a fingerprint scanner on the back (and in a much better location than on rival Android phones like the Galaxy S8 and Note 8). Apple easily could have done this, but chose not to. Perhaps in an effort to spur adoption of Face ID, Apple left passcodes as the only alternative to its unproven 3D-scanning technology.
Credit: Google
Pixel 2 beats the iPhone on price
The Pixel 2 starts at $50 cheaper than the equivalent iPhone 8 — $649 versus $699. Admittedly, the Pixel 2 XL costs $50 more than the iPhone 8 Plus ($849 vs $799), but if you compare both of Google's phones to the iPhone X, the discounts are astonishing. The iPhone X goes for $999, and reaches a whopping $1,149 if you want more than the standard 64GB of internal storage. Besides, it's hard enough to track one down as it is, with pre-orders drying up everywhere.
Of Google's new phones, we think the Pixel 2 XL is the better buy, thanks to that extra screen real estate, but overall, there's little argument that Google's phones have more attractive price tags than their Cupertino counterparts.
Credit: Google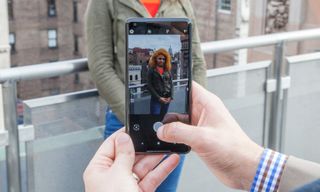 Portrait Mode works on both Pixel cameras
Google took some heat for only placing a single lens on its new Pixels at a time when other phone makers are going with dual-camera setups. But one of the main lures for two cameras is the ability to shoot stylized portraits, and the Pixel 2 and 2 XL support this feature via computational photography. (The results look pretty good, too, from what we've seen.) Even better, the front and rear cameras on the new Pixels support this feature. Only the more expensive iPhone X can claim the same.
Credit: Tom's Guide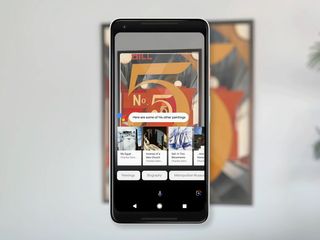 Google Lens has lots of potential
Simply put, there's nothing quite like Google Lens on iPhone. Lens turns your Pixel 2's already capable camera into a tool to explore to world. Just point it at an object of interest, and Google Assistant will respond appropriately. If it's a restaurant, you'll see reviews. If it's a flower, you'll get a clip from its Wikipedia entry, and links to local florists. If it's a Wi-Fi password, you'll automatically connect to the network. Think Samsung's Bixby Vision, but built on the back of Google search. Don't be surprised if Google Lens makes its way to other devices in the future, but for now, Lens is in beta and exclusive to the Pixel 2.
Credit: Google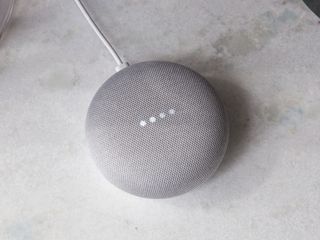 Works great with Google hardware
If you own a Google Home, you'll want a Pixel 2. Of course, the same could be said for iPhone users interested in Apple's upcoming HomePod, but Google has its fair share of exciting hardware in the pipeline. The new Pixel Buds are a pair of wireless headphones that offer real-time translation. There's also Google Clips, a standalone camera that collects bursts of photos of people, pets, and situations it finds interesting. Both will work with iPhones, but to get the full experience, you'll be better off with one of Google's handsets.
Credit: Tom's Guide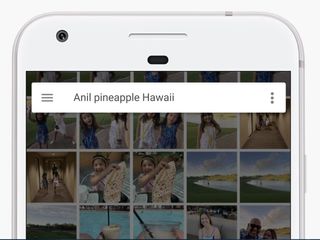 Unlimited photo storage
Both the Pixel 2 and latest iPhones have excellent cameras, but only Google is throwing in free photo storage. Buy a Pixel 2 or Pixel 2 XL, and you'll get unlimited original-quality storage at Google Photos for anything you shoot with your Pixel for three years. After that, you'll still be able to store all the photos and videos you like, but new images will be automatically reduced to "high quality." Apple doesn't provide iPhone users with anything of the sort, giving photographers another reason to go with Google.
Credit: Google
Project Fi compatibility
If you're buying your Pixel 2 unlocked and looking to avoid all the major carriers, Google's Project Fi wireless network is worth your consideration. Project Fi operates with a pay-as-you-go model, but unlike other prepaid carriers, credits you back for the data you don't use every month. Customers start with a $20 basic plan that includes talk and text, and then pay $10 per gigabyte of data. Only aging Nexus phones, the original Pixel, Pixel 2 and upcoming Moto X4 Android One edition support Project Fi, so iPhone users will have to look elsewhere for reasonably-priced wireless service.
Credit: Google