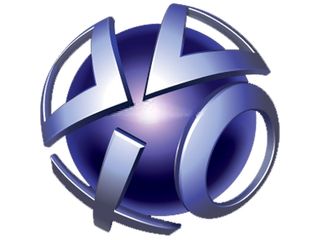 The Wall Street Journal reports that Sony Corp. has entered into a preliminary agreement with Viacom Inc. to carry the media company's cable channels on a Sony-branded streaming TV service. This would mean that the PlayStation company would have access to channels like MTV, Comedy Central, Nickelodeon and more, and would be Sony's first major content deal once the details have been finalized and approved by both parties.
An unnamed source said that Sony also had discussions with Walt Disney Co., Time Warner Inc., and CBS Corp. The company is looking to launch an online pay-TV product by the end of the year initially on the company's PlayStation 3 and PlayStation 4 consoles, and Bravia HDTVs. This service will eventually branch out to other Sony-based devices like smartphones and tablets.
MORE: 10 Free Conversion Tools for Your Audio and Video
Sources claiming to have seen the product told the paper that some of the offered features are more appealing than what's offered with traditional pay-TV distributors, including one that recommends shows based on what the user previously watched. Content providers are reportedly allowed to present some of those recommendations so that viewers are steered to other episodes on their channels.
News of a Sony-based streaming TV service isn't surprising given the rising competition of a market that has yet to fully launch. Microsoft has reportedly been working on a similar service for years, which helped spark rumors that the company would offer a "lite" version of the upcoming Xbox One console. For now, the console will merely "enhance" the owner's cable or satellite TV subscription feed.
On the Android front, Google's launch of the Chromecast steamer seemingly opened the door to a pay-TV streaming service. In July sources told the paper that the company was approaching media companies in recent months about streaming their traditional TV content. In one case, the company even demonstrated a product which may have been a Google TV set-top box produced by Google, the second component in a three-tier assault in the battle for the living room.
Apple is also supposedly working on a streaming TV service, although the company's plans include a revamped Apple TV set-top box and the rumored iTV HDTV. Apple has reportedly faced a cold reception by media companies fearing that the fruity company may dominate their space as it has the smartphone and tablet sectors. The company is supposedly building bridges by adding media-streaming apps to its current Apple TV set top box. Ultimately, the company wants to change how consumers experience television, and that is likely what cable and media companies fear the most: a disruption of the norm.
Then there's Intel. Back in June reports surfaced that the company was currently testing its streaming TV service and Intel-built set-top boxes in the homes of more than 2,000 Intel employees in Northern California, Arizona, and Oregon. Intel was having problems landing content deals because Time Warner Cable and other cable TV providers have reportedly pressed content owners not to strike a deal with Intel and other Internet TV providers, fearing that customers will cut the cord.
In Sony's case, it will have the upper hand over Intel, Microsoft, Google and Apple due to its obvious ties with the Sony Pictures movie/TV division. But as the Wall Street Journal points out, Sony will not want to undercut the lucrative deals it's already made with networks, cable companies and online services like Hulu and Netflix.