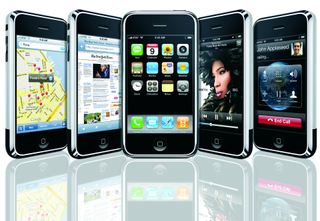 The operating system chart includes quite a stunning number: iOS now has 2.63% market share, based on the web usage of iOS devices NetApplications was able to capture. It was up from 2.38% in May and is probably not that earth-shattering by itself. However, note that Mac OS X was listed with 5.37%, which means that there are only twice as many browsing the web as iOS devices (iPhone, iPod touch, iPad).
Mac OS was first released in 1984, while Mac OS X was first offered (for client computers) in 2001. iOS came to market in June 2007, or just over four years ago. If iOS keeps growing as it does right now, it will be catching up with the market share of Mac OS X within 10-12 months, which would mean that iOS would have accumulated in about 5 years the same market share as Mac OS did in 28 years.
Windows, by the way, appears to be the operating system that is most affected by iOS growth, as Windows' share declined by 0.4 points to 88.29%. Windows 7 now holds 27.13% share, up from 25.89% in May and Windows XP declined from 52.41% to 51.13%. Combined with the drop of Windows Vista from 9.93% to 9.52%, Windows 7 is not able to pick up the combined loss of its two predecessors.