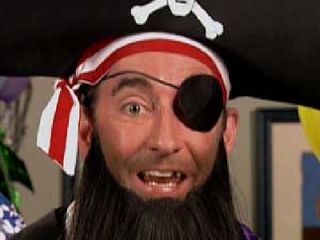 ISPs were expected to enforce a Copyright Alert System that monitors Internet traffic for the sharing of pirated copyrighted content this July. But now it seems as if the ISPs will miss their target launch again.
The agreement to enforce this new anti-piracy system -- the Memorandum of Understanding (MOU) -- was made with the MPAA, RIAA, and all the major ISPs in North America last July. ISPs were expected to send out the first warning to alleged pirates by the end of the year. But the system wasn't fully in place and the deadline was moved to July 2012.
Now the Center for Copyright Information (CCI), which will track down the alleged pirates as part of the agreement, indicates that the system still may not be ready to roll by July. "The dates mentioned in the Memorandum of Understanding (MOU) are not hard deadlines but were intended to keep us on track to have the Copyright Alert System up and running as quickly as possible and in the most consumer friendly manner possible," a spokesperson told TorrentFreak.
"We do not intend to launch until we are confident that the program is consumer friendly and able to be implemented in a manner consistent with all of the goals of the MOU," the spokesperson added. "We expect our implementation to begin later this year."
Last year all parties currently involved agreed that downloaders would be given six written warnings stating that their illegal actions are unacceptable. If the alleged pirates continue to download illegal content, then ISPs will either throttle their connection speed, temporarily disconnect them from the internet altogether, or take other actions.
The CCI said that it just recently selected a third-party company to monitor the BitTorrent streams. "The technology partner we have identified and begun working with is an independent and impartial expert and we expect to have an announcement about the independent expert shortly," TorrentFreak was told.
This might actually be the holdup -- that this "technology partner" will first be tested by yet another independent expert to see if their data collection methods stand up.
The ISPs are having to create their own systems so that they can keep track of the warnings. The information provided by the CCI will be piped to ISPs who in turn will deal with their subscribers. That means each ISP will have its own database of alleged pirates to ensure subscriber privacy -- the information will not be stored in a centralized, nationwide database shared between all parties.
So far ISPs have been reluctant to disclose the type of punishments they have planned for the alleged pirates. However the CCI claims that they have no plans to completely terminate the accounts of subscribers, but temporary disconnection is still an option.