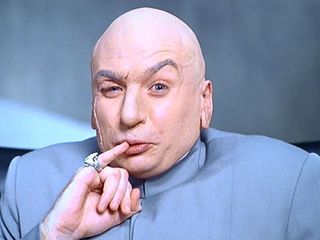 It seems a little ironic that a study about teens using the Internet is published while I'm battling a teen over who has control over the Internet. For those who don't have kids, setting boundaries as to where they go and what they read may seem like a dictatorship. For parents, it should be understandable, as we're tasked in molding these children into becoming healthy, responsible citizens. They will be responsible for our lives and for our country when we're unable to do so.

I typically don't take a first-person approach, but this subject strikes home. I was a teen once: I stole girly magazines (hid them in the Bat Cave, no less), I lied to my parents and talked trash about them to other people. I know what it's like to be a teenager -- been there, done it -- and I expect the same rebellion and disrespect from my own offspring. That said, I also try to stay one step ahead to make sure the teen doesn't do anything stupid that might jeopardize the rest of his/her life -- internet activity included.

Security firm McAfee has released the latest edition of its Teen Internet Behavior study (2012), and it's a little alarming. It discloses how teens are not only engaging in risky behaviors, but how they are hiding it from their parents, the latter of which don't realize they are being fooled. The study also exposes ten ways teens are hiding their online activities from their parents.

"Despite their awareness of online dangers, teens continue to take risks by posting personal information and risky photos online, unbeknownst to parents," McAfee said on Monday. "Many teens are accessing inappropriate online content, despite 73.5-percent of parents whom trust their teens to not access age-inappropriate content online. Specifically 43-percent of teens have accessed simulated violence online, 36-percent have access sexual topics online, and 32-percent have accessed nude content or pornography online."

Based on my experience, teens definitely won't tell you about everything they do online, and McAfee confirms that observation, reporting that nearly "half of parents believe their teens tell them everything they do online and insist they are in control when it comes to monitoring their teen's online behaviors." In fact, the study reveals that teen deception is on the rise: over 70-percent of teens have found ways to avoid parental monitoring, compared to 2010, where 45-percent of teens have hidden their online behavior from a parent.

Have you checked the history in the browser? Chances are it's either cleared or edited to some degree, as 53-percent of the teens surveyed by McAfee have figured this one out. Have you walked into the room and the teen suddenly switches to another tab? Been there, done that -- 46-percent either switch tabs or close the browser entirely to hide what they're observing. Also on McAfee's top 10 ways teens are fooling parents include hiding or deleting instant messages and videos, using a PC or internet-connected gadget that a parent doesn't check, use private browser modes, create fake social network profiles, create a secret email account and more.

There are numerous tools that help parents monitor and filter what flows in from the Internet. For starters, Verizon Wireless and other carriers offer filtering options that restrict access to internet content based on age. Don't want the child to access the internet via a device? Either don't provide the network password or block the device's MAC address if you can't monitor it. On Windows 7, Microsoft offers Family Safety via Windows Live Essentials that can set access times, filter content, restrict program use, disable downloads and track the teen's Internet travels online.

Unfortunately, not every parent is as distrusting as I am. The internet can be a dangerous place, and allowing teens to run free in a virtual new frontier seemingly run by hackers is just downright insane. "While it is not necessarily surprising that teens are engaging in the same types of rebellious behaviors online that they exhibit offline, it is surprising how disconnected their parents are," says Stanley Holditch, Online Safety Expert for McAfee. "There is a major increase in the number of teens finding ways to hide what they do online from their parents, as compared to the 2010 study. This is a generation that is so comfortable with technology that they are surpassing their parents in understanding and getting away with behaviors that are putting their safety at risk."

Allowing children to do whatever they want online is a huge security risk to your personal data, and a potential legal risk for them. According to McAfee, more teens are participating in dangerous and even illegal activities than ever before. 15-percent of teens have hacked a social network account, 30.7-percent access pirated movies and music, and 8.7-percent have hacked someone's email online, while less than 15-percent of parents are aware their children are engaging in any of these behaviors.

But there's some hope. 49-percent of McAfee's surveyed parents have wised up and have installed parental controls. 44-percent have obtained social network and email passwords, 27-percent have taken away computer and mobile devices, and 10-percent use location-based devices to keep track of their teens. Yep, guilty of all of the above.

"But there are still some parents so overwhelmed by technology that they are throwing up their hands and hoping for the best," McAfee reports. "In fact, 23-percent of the surveyed parents disclosed that they are not monitoring their children's online behaviors because they are overwhelmed by technology."

McAfee also discovered that teens spend more time online than their parents think. Foursquare and check-in site usage is dwindling while 4chan and Tumblr are on the rise. Even more, Tumblr is more popular with teen females (40.9%) and 4chan is more popular with teen males (29.8%). It's also easy to subscribe to porn on Tumblr, pumping in adult content ranging from cartoon sex to full-blown offensive photo material in a news feed-like stream.

The firm also reports that teens stalk rather than share: half of the surveyed teens claim their social network time is spent mostly observing others' activities, rather than actively posting anything, themselves. But when teens DO share, parents need to be aware: 49-percent post "risky" comments on social networks, 16.3-percent of those comments containing information they would not want their parents to know about.

Now here's a shocking note: parents don't think teens look at pornography online. "Only 12-percent of parents think their teen's access pornography online, when 32-percent of teens have accessed porn intentionally online and 43-percent of them access it on a weekly basis, if not more frequently," McAfee states. "Additionally, 36-percent of teens have accessed sexual topics online, such as STD's and issues on pregnancy, with more females than males doing so."

Bottom line, the Internet is a privilege, not a right. Teens should be allowed to express themselves, but not to the point where predators come calling or the FBI comes knocking at the front door. Teens are propelled by emotion, not knowledge and experience, especially early on. McAfee even calls Facebook the "new school yard for bullies," pointing out that even the popular social network can be dangerous, hurtful place.

In return for Internet access, parents should require all account user names and passwords -- including all new accounts. I'm aware that many parents and non-parents may not agree with my "restrictive" opinion. That's fine -- I expect a little flaming. But I also suggest that parents read the full McAfee report and then reflect back on their teen's own behavior when surfing the Internet. They may be doing nothing questionable at all, or they could be living a completely different virtual life filled with secret aliases, secret email accounts and secret friends sending who knows what into your teen's eyes.