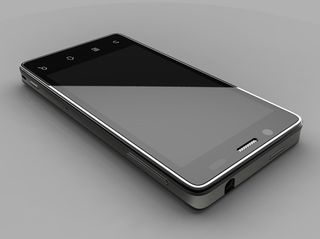 During an interview with the IDG News Service at the Computex trade show in Taiwan, Hermann Eul, president of Intel's Mobile Communications Group, said that the company is open to bringing Windows Phone to smartphones packed with x86 chips when it's commercially viable.
"We would be [interested] when we see that this market has a good chance to return our money that we have invested into this," Eul said. "Our roadmap has devices that can support Windows also on phones. So we can do that. The hooks for doing that [are] there."
Currently Android dominates the smartphone sector, leaving Microsoft's OS with a mere sliver of the market. However the next version of Windows Phone and its ties with Xbox and Windows 8 is expected to help the platform gain more momentum. Details regarding the next installment -- or rather a "sneak peak of the future of Windows Phone" as invitations state -- will be revealed at a press event on June 22 in San Francisco.
Windows and Intel are seemingly in the same boat. Both have been slow to retaliate against Apple's iPhone and ARM's mobile architecture. Intel just recently entered the smartphone sector with its x86-based retaliation, the Z2460, while Microsoft struggles to differentiate Windows Phone from Android and iOS as one of the leading mobile platforms. Unlike the other two, Windows Phone uses the square-like Metro interface and live tiles, yet Microsoft's momentum is still sluggish.
Currently Intel-based smartphones use Google's Android platform. These phones began to trickle into the market earlier this year, among them the Xolo X900 smartphone in India, the San Diego in the U.K and the LePhone K800 from Lenovo in China. Additional Atom-based smartphones are due to arrive this year from Motorola and ZTE. That said, Intel plans to stick with Android for now.
"The current trend of statistics is pretty clear, Android is gaining the largest share of the market so that is where the money is," Eul said. "We support Tizen as well, we haven't announced any product on this, but being in the Tizen alliance it's clear we are also engaged there."
Later this year, Intel plans to launch the follow-up to its first mobile processor with the dual-core Atom Z2580. After that, Intel is scheduled to release a low-power Atom 22-nm chip code-named Merrifield next year which will feature a new processor design and graphics core for high-performance smartphones. However Intel is pleased with the response it's received with the current 1st-generation chip, especially in terms of power consumption.
"We see substantial interest in our platforms in particular after customers really see the devices in the market and see Intel is really there. With that all the badmouthing on power consumption, and cannot do it, and so on is put to rest," Eul said.