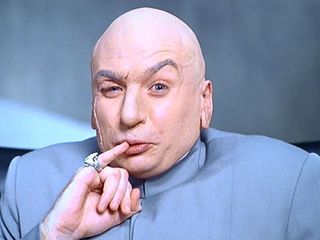 The Associated Press said that the Justice Department secretly obtained two months of telephone records stemming from reporters and editors. These records consist of more than 20 separate telephone lines assigned to AP and its journalists in April and May of 2012, and include the work and personal phone numbers of individual reporters. So far the government has not stated why it has obtained those records.
"The exact number of journalists who used the phone lines during that period is unknown, but more than 100 journalists work in the offices where phone records were targeted, on a wide array of stories about government and other matters," the Associated Press states.
AP President and Chief Executive Officer Gary Pruitt sent a letter of protest to Attorney General Eric Holder on Monday, demanding the return of phone records and the destruction of all copies. He said the Justice Department "sought and obtained information far beyond anything that could be justified by any specific investigation".
"These records potentially reveal communications with confidential sources across all of the newsgathering activities undertaken by the AP during a two-month period, provide a road map to AP's newsgathering operations and disclose information about AP's activities and operations that the government has no conceivable right to know," Pruitt said.
The seized records may stem from a criminal investigation conducted by the U.S. attorney in Washington regarding information contained in a May 7, 2012, AP story about a foiled terror plot. This story revealed details of a Yemen-based CIA operation that stopped al-Qaida's Spring 2012 plot to detonate a bomb on an airplane bound for the United States.
The Associated Press said that the Justice Department provided a notification of the seized records on Friday, and did not offer an explanation. These records were supposedly obtained from phone companies earlier this year. Five reporters and an editor who were involved in the May 7, 2012, story were part of the seized records, the Associated Press said.
"News organizations normally are notified in advance that the government wants phone records and then they enter into negotiations over the desired information," the Associated Press states. "In this case, however, the government, in its letter to the AP, cited an exemption to those rules that holds that prior notification can be waived if such notice, in the exemption's wording, might 'pose a substantial threat to the integrity of the investigation.'"
The full story can be read here.