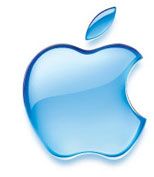 Launched last year on July 11, Apple's App Store has been the subject of many headlines. Despite the controversial applications that manage to slip through the cracks of Apple's increasingly strange approval process, the fact that the store generated $30 million in the first 30 days and countless developers are making a mint on applications they developed in their spare time means no one can deny the success of the App Store.
The success of the App Store's means there are plenty of companies lining up to get in on the action. The likes of Nokia, RIM, LG (just recently, in fact) and Google (Android), are just a few of the companies who has launched app stores in the hope that developers and users will latch on in a way similar to the way Apple fans did.
Unfortunately, these other app stores receive significantly less press than Apple's App Store. So today, while wishing the App Store the happiest of birthdays, we're asking everyone to share their experiences with app stores that aren't owned by Apple. We want the good, the bad and the ugly, folks!