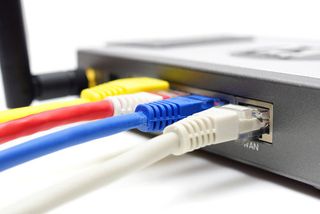 What do D-Link, Netgear, Linksys and Belkin all have in common? At least 22 DSL home gateways and stand-alone Wi-Fi routers made by those companies may have dangerous security vulnerabilities, according to an audit done by three researchers in preparation for a master's thesis in IT security at the European University of Madrid in Spain.

The research was focused on home gateways (devices that combine the functions of a modem and a Wi-Fi router) that Spanish ISPs give to DSL customers, but the findings by the trio -- Jose Antonio Rodriguez Garcia, Alvaro Folgado Rueda and Ivan Sanz de Castro -- are not limited by geography or point of sale, as it includes devices you yourself can buy today.
MORE: Best Router - Get a Better Wi-Fi Signal at Home
For example, the researchers said that the Linksys WRT54GL, a common stand-alone Wi-Fi router (for use with a separate modem), is vulnerable to an unauthenticated cross-site-scripting attack, in which an attacker can remotely inject malicious code into the router's administrative HTML interface. Once that's happened, it's game over; your security and privacy is essentially kaput and done, and the attacker can do whatever he or she likes to your networked devices.
Many of the devices evaluated by the researchers appear to be very similar physically, but since they do not all seem to share the same flaws, their firmwares likely differ. Other than cross-site-scripting vulnerabilities, the risks apparently include off-site reboot commands, read and write access to data on connected USB storage devices and denial-of-service (i.e., make it stop working) attacks.
Twenty of the devices examined were DSL gateway routers, most of which were given or leased to ISP customers. Two were stand-alone Wi-Fi routers: the WRT54GL and the D-Link DIR-600.
Here is a full list of the devices purported to be at risk:
Henry T. Casey is a Staff Writer at Tom's Guide. Follow him on Twitter @henrytcasey. Follow us@tomsguide, on Facebook and on Google+.