10 Most Surprising Uses for Fitness Trackers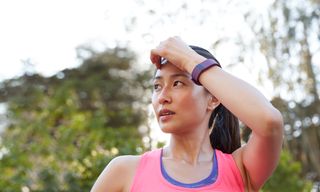 10 Most Surprising Uses for Fitness Trackers
Fitness trackers look simple enough. Most are designed to measure heart rate, steps taken and various kinds of movements, as well as compile key health data via mobile apps. This data, in turn, can help people achieve their exercise goals and make other lifestyle changes to improve their health.
Yet these handy devices can also perform unexpected feats, such as automatically turning on your lights, matchmaking and even recording potentially life-saving data. Here's a look at some of those surprising features.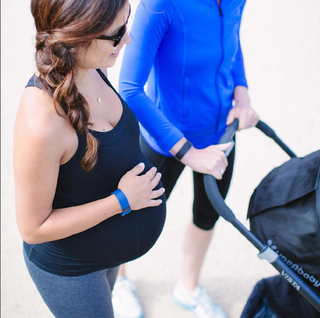 Detect pregnancy
David Trinidad, also known as Reddit user YoungPTone, at first thought his wife's fitness tracker was broken. He posted a question to Reddit in February 2016, asking why the device showed she had a consistently higher heartbeat than a few days earlier. Amid all of the technical support responses, one user suggested it might be stress — or pregnancy. A day later, the thread got confirmation from Trinidad: "I'm going to be a dad!" Indeed, an increased heart rate is a possible sign of pregnancy, according to Beth Israel Deaconess Medical Center experts.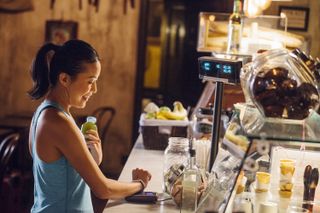 Pay for stuff
In 2015, Jawbone got into the mobile payments game with its Up4 fitness tracker. The device allows eligible American Express members to connect their cards to the fitness tracker. From there, they can make a secure payment by tapping the tracker on a store's mobile-payment terminal. Jawbone's tracker relies on the same NFC technology as Apple Pay. Fitbit also purchased mobile-payments technology, so that it can integrate it into its future wearables.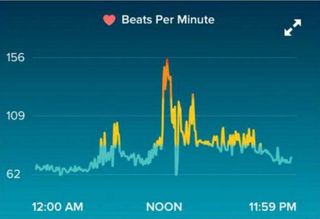 Save your life
When a 42-year-old man who had a seizure, followed by a fast, irregular heartbeat, arrived at an emergency room in Camden, New Jersey, doctors weren't sure whether using a defibrillator would help or hurt him. Then, they spotted his Fitbit Charge HR. The fitness tracker data showed he was at low risk for a dangerous clot — so they used a defibrillator, and his heartbeat returned to normal. This wasn't the first time a fitness tracker was used when diagnosing a medical condition: a high school student was diagnosed with rhabdomyolysis after his Apple Watch showed that his heart rate jumped from 70 to 145 beats per minute, according to LiveScience.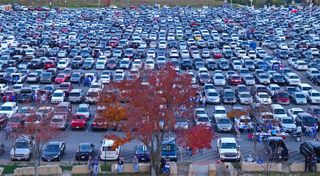 Find your parked car
Garmin's vivoactive HR is a GPS-enabled tracker with some smartwatch-like features, such as the ability to load apps to the device. Garmin's Find My Car app can save your car's location on a vivoactive device, keep track of a running meter and guide you back to the parking spot with a helpful directional arrow.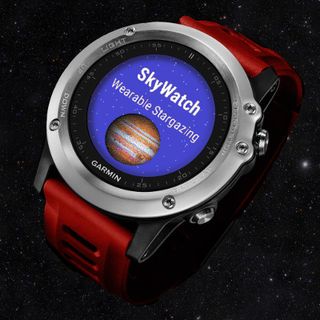 Show you the stars
Garmin product architect Joseph Rakolta released an app called SkyWatch that can be downloaded to a number of the company's GPS watches, such as the fenix 3. By tapping into the devices' GPS and compass sensors, SkyWatch reveals the exact location of the moon, planets and constellations (such as Orion and Cassiopeia) in the night sky.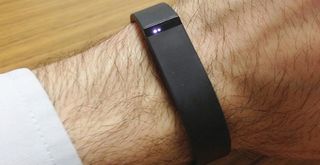 Help fight cancer
Monitoring is a vital part of cancer care. In 2014, researchers from the University of Texas MD Anderson Cancer Center studied more than 130 patients who wore commercially available fitness trackers for two weeks. Most of the cancer patients found the trackers easy to use, and the devices helped the participants follow prescribed treatments. For example, patients with colon cancer could track physical activity, which has an impact on their long-term survival, according to LiveScience.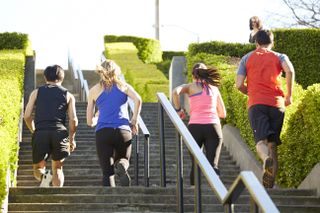 Help you talk smack
When self-motivation isn't enough, many fitness-tracker apps have a built-in community function, with which you can see how many steps your friends are taking, and send messages encouraging them to take more — or gloat that you're kicking their butts. Stridekick's Matchup app lets fitness-tracker users compete against friends, family members or complete strangers. Matchup works with devices from a range of tracker makers — including Fitbit, Jawbone, Withings, Garmin, and Misfit — and invites users to join a fitness competition or create a new one. The "Head to Head" challenge mode matches users with a different opponent every day to see who takes the most steps.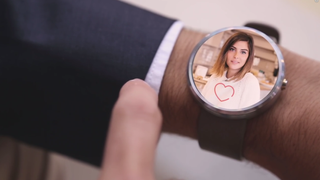 Find a romantic partner
Starting in January 2016, the dating app Once began integrating with Fitbit, Apple Watch and Google Android Wear devices in France, Italy and the United Kingdom. The app sends a single handpicked match to users once a day. The fitness tracker records the user's heart rate when he or she sees a new profile, so people can literally see whether potential romantic partners make their hearts beat faster.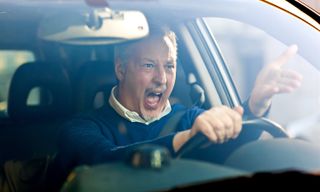 Quell road rage
First shown in 2015 at the Frankfurt Motor Show, the Audi Fit Driver project in Germany uses a fitness tracker or smart watch to monitor a driver's vitals and then automatically optimizes conditions in the car. If the Audi system detects that the driver has an elevated stress level, it can initiate a set of breathing exercises or recommend the driver take a break at the nearest exit so he or she can avoid seeking revenge — and maybe jail time.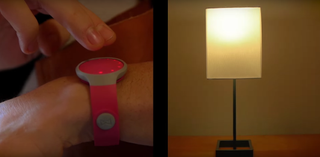 Turn on the lights — and more
The Misfit Flash and Shine can interact with numerous smart-home devices. That means wearers can control connected lighting devices, such as the Misfit Bolt, or adjust a Nest Learning thermostat at the push of a button. The Bolt light bulb can also be programmed to work with a personalized sleep cycle, waking up the wearer with a simulated sunrise.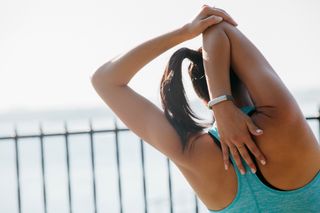 The Best Gear and Apps for Working Out
In the market for a workout companion? Then you'll want to take a look at our Best Fitness Trackers page, as well as our favorite GPS Watches. Want to use your phone? Here are our recommendations for the best running apps, best workout apps, and top fitness apps. And while you're working out, here are our favorite Spotify Playlists to get you pumped.